Peloton instructor Logan Aldridge is training for the Chicago Marathon. He recently shared the news both in class and via his Instagram stories. The Instagram story has since expired, but you can view it via YouTube below.
In the video Logan shares that he is on the fourth day of Peloton's marathon training program. His goal is to run the marathon in less than 3 hours and 30 minutes.
In addition, Logan is fundraising for the Christopher and Dana Reeve Foundation, a charitable organization dedicated to curing spinal cord injury. His initial goal is $3,000 and he has a dedicated fundraising page on the foundation website: https://give.reeve.org/fundraiser/4768074.
Logan posted a personal message to explain why he is fundraising for this cause:
I will take on the Chicago Marathon on Sunday, October 8th to support those living with paralysis and help provide funds for groundbreaking research.
There are 5.4 million Americans — nearly 1 in 50 people — living with some form of paralysis. These individuals, their families and caregivers are the driving force behind the work the Christopher & Dana Reeve Foundation does.
The Christopher & Dana Reeve Foundation is dedicated to curing spinal cord injury by funding innovative research, and improving the quality of life for people living with paralysis through grants, information and advocacy.
I would be so appreciative if you would help me reach my goal with a donation, no matter the size. All donations are 100% tax deductible.
Thank you so much for your generosity!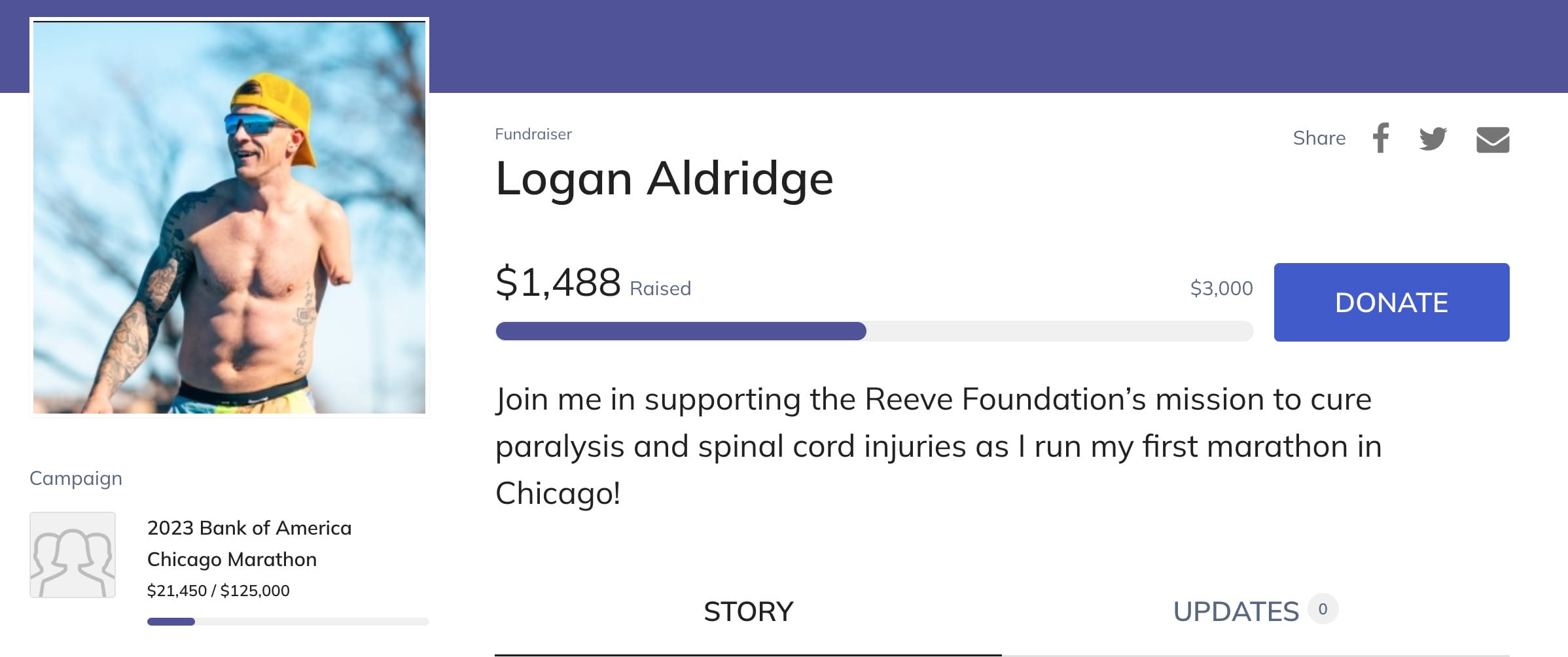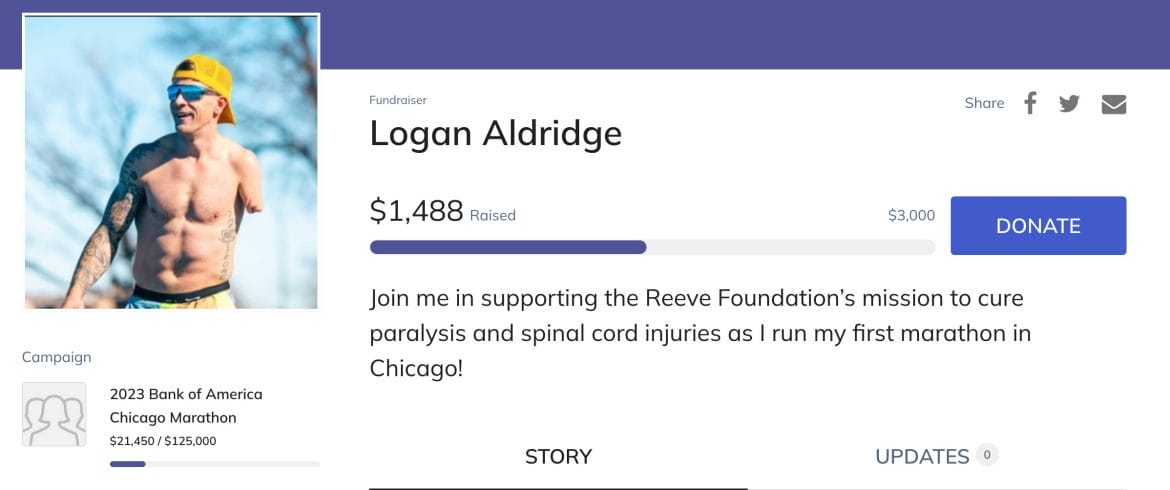 Logan and Peloton have previously collaborated with the Christopher & Dana Reeve Foundation. In November of 2022 Peloton launched a seated adaptive strength training program and a collection geared toward caregivers. The following month they hosted a virtual community event.
We also anticipate that Peloton will feature the Christopher & Dana Reeve Foundation at the Chicago stop of Peloton on Tour. We will share details about those events as they are announced.
The 2023 Chicago Marathon will take place on October 8. You can follow along with Logan's marathon training journey via his Instagram account. Those interested in donating to Logan's fundraiser can do so via https://give.reeve.org/fundraiser/4768074.
Best of luck to Logan on his marathon journey!
---
Want to be sure to never miss any Peloton news? Sign up for our newsletter and get all the latest Peloton updates & Peloton rumors sent directly to your inbox.