Peloton is teasing that "something new" is on its way to the Tread. It appears this might be Peloton's video game (Peloton Lanebreak) coming to the Tread, based on another image that is showing up on many people's Tread that has been shared in several Facebook groups.
Update – This did end up being a tease for Peloton Tread Lanebreak, which officially launched on Jun 28th.
In recent days members have reported receiving a pop-up image on their device, with the header "Something New Is Coming" that reads:
Move like never before.
Change your walks. Change your jogs. Change your runs. In a few weeks, we're adding something to your Tread that will change the way you move.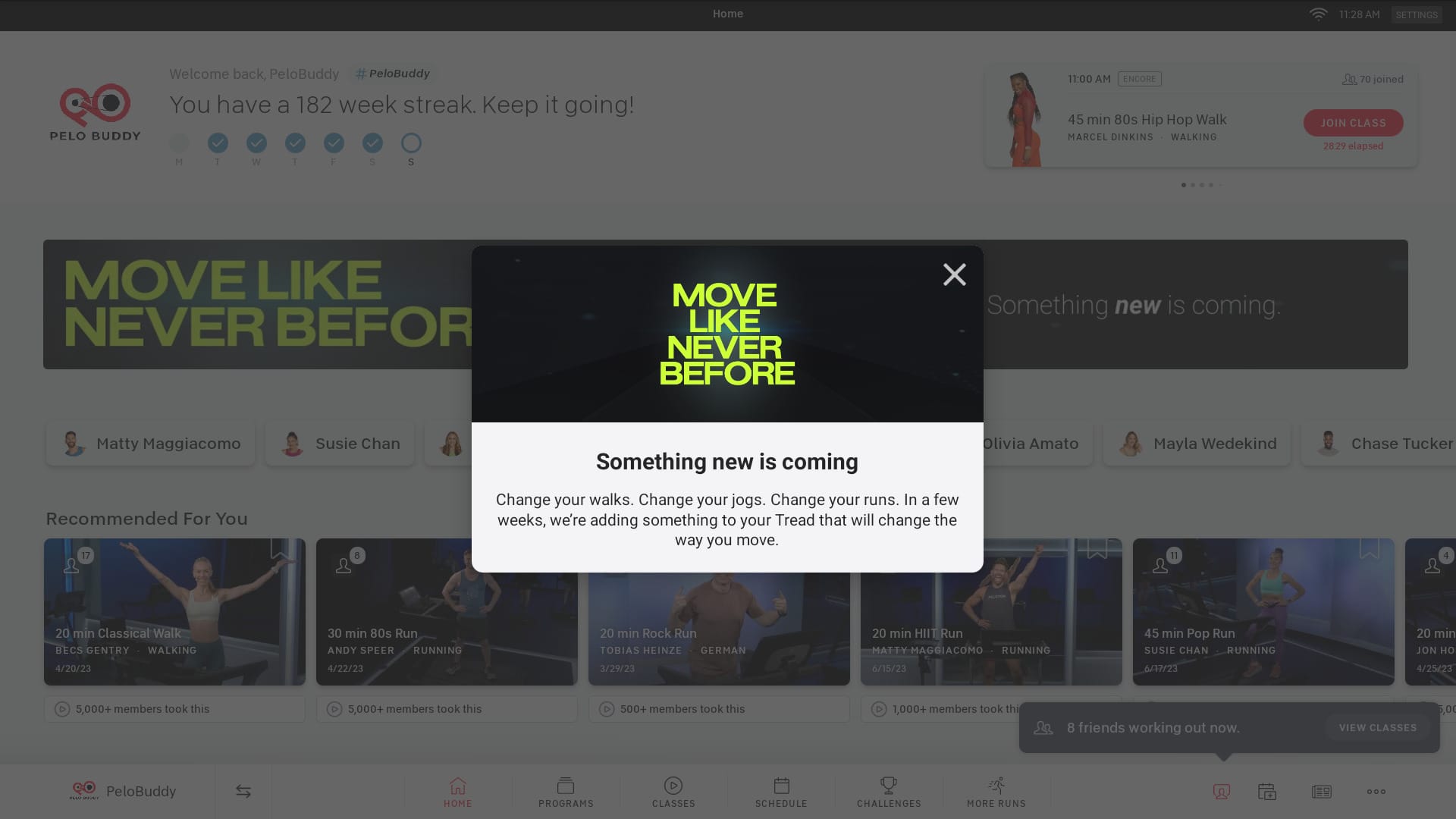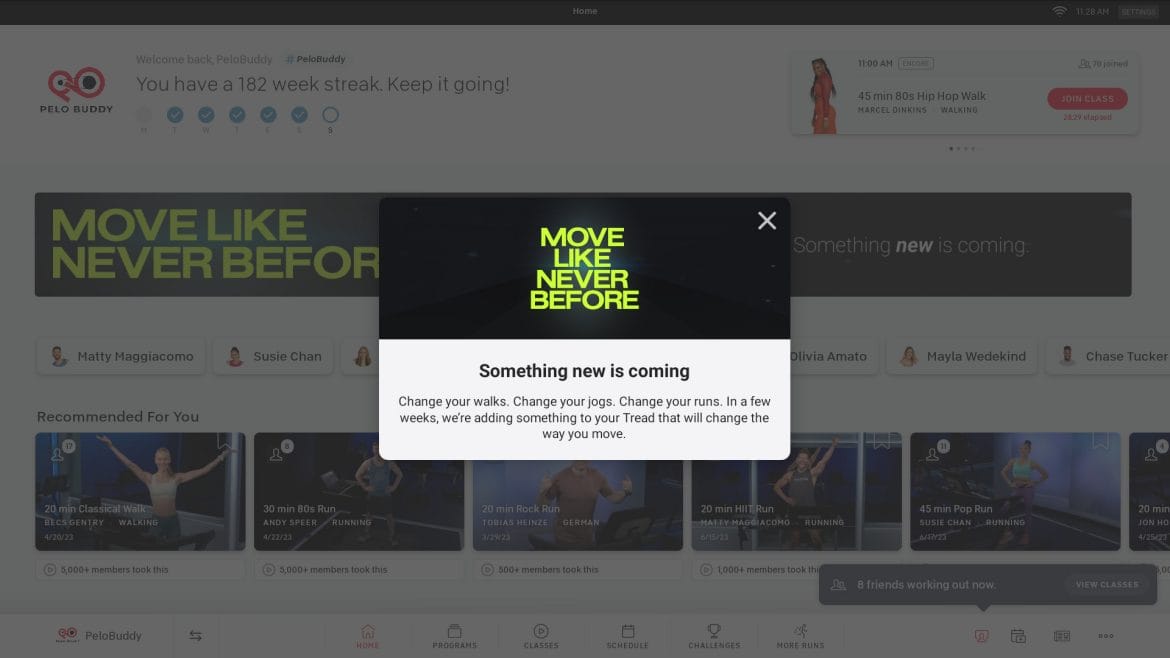 There is also a new banner on the home screen with the same message.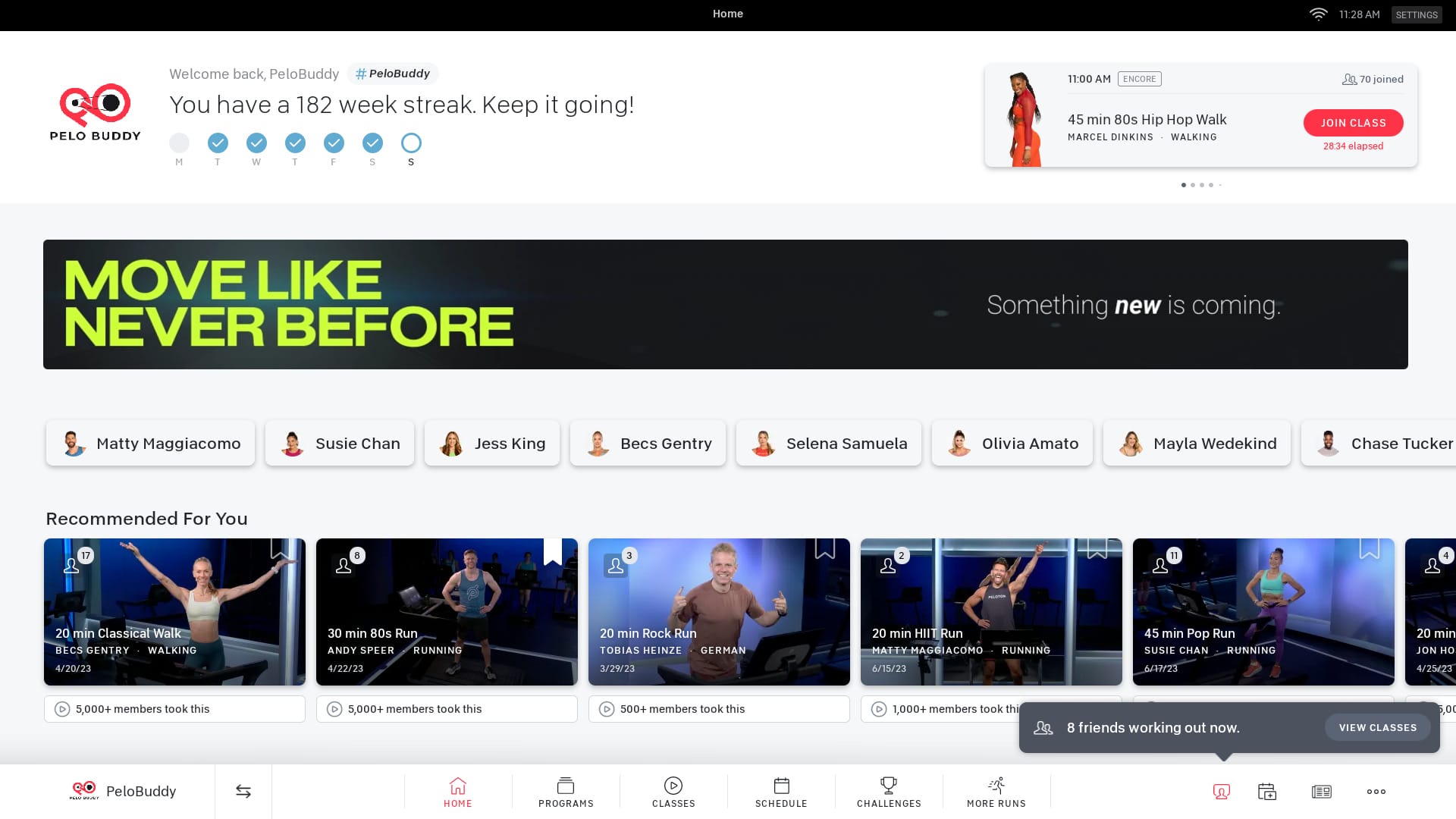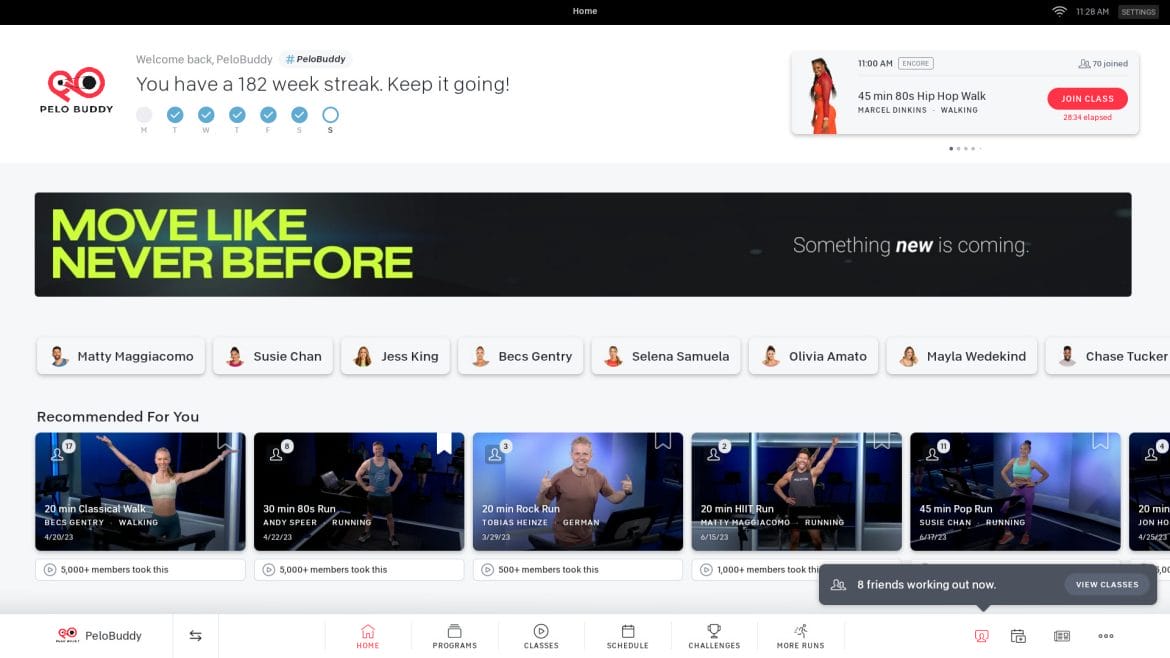 There have been many posts on social media of people asking what this could be. A lot of speculation has centered on whether it could be Peloton Lanebreak (which is Peloton's video game which debuted on the Bike last year).
Around the same time this teaser popup started showing, members also spotted a second banner lower down on the homepage of their Tread. This banner explicitly said Lanebreak For Tread. These images have been posted in the OPP Facebook group, among other places. You can see one such post below that was posted publicly in the OPP.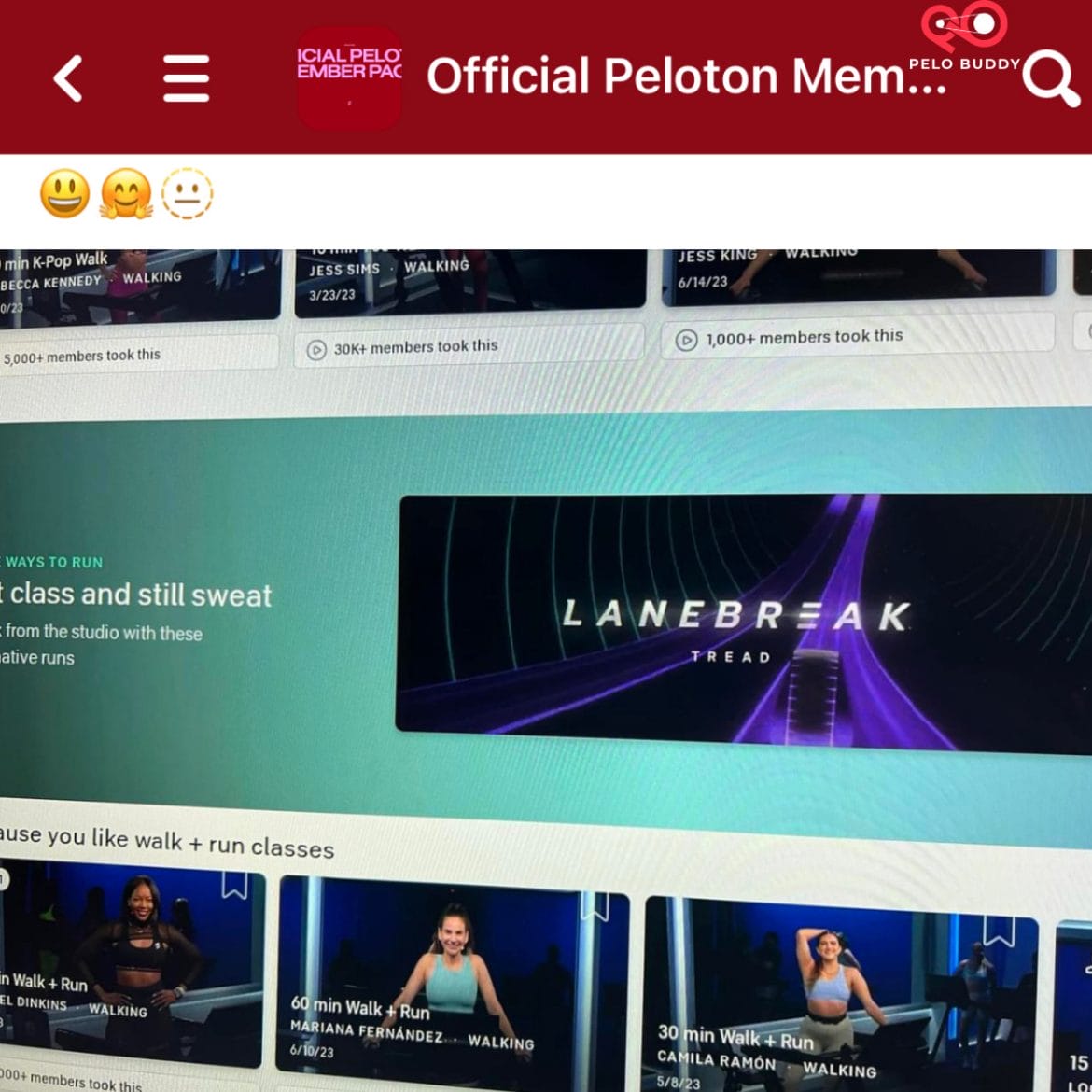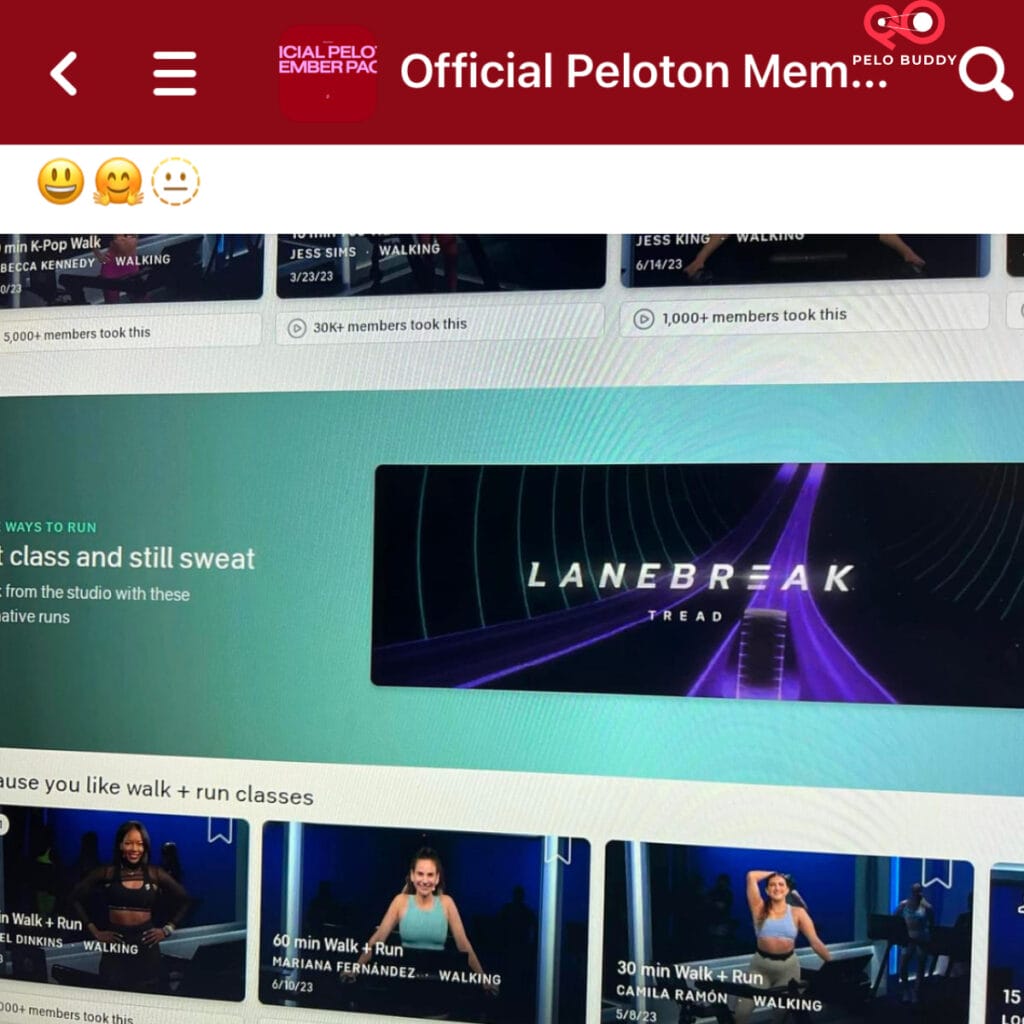 Due to the timing of this banner showing up, it seems likely that Peloton is working to bring Lanebreak to the Tread, and this is what will launch in a few weeks.
We've previously reported that Peloton was "actively exploring" adding Lanebreak to the Tread, as confirmed by Peloton Senior Director of Product Management David Packles at a 2022 Homecoming panel.
We will share details regarding the upcoming Tread announcement as they emerge. The timeline provided suggests that this upcoming announcement will be made in early July. Do you have any predictions about what Peloton is teasing?
Would you be excited to try Lanebreak for the Tread?
---
Want to be sure to never miss any Peloton news? Sign up for our newsletter and get all the latest Peloton updates & Peloton rumors sent directly to your inbox.