Daniel McKenna has put out his first public statement following his departure from Peloton.
Update – Daniel & Peloton filed to dismiss the lawsuit on December 5th, and his classes were removed shortly after.
He has been off social media since September 10th, 2022 – which was his last day teaching classes at Peloton. As he revealed in his lawsuit for wrongful termination against Peloton – he was then let go from the company on September 12th.
Besides statements in the lawsuit, Daniel has yet to make any public statements or posts since September.
However, today Daniel took to Instagram to make statement and thanking people for the support. You can read his full statement below, or here on Instagram:
Firstly, what's the craic folks?


I want to start by saying, to the thousands of you who've reached out or messaged me or shown me support over the last few weeks..I just want to say,


THANK YOU!!!


The unending and continued love and support through this difficult time has been felt and I am truly grateful!


At this time I am focused on healing, recovery, and strength.


So stay tuned while I figure out what's next.


Here's, one more for luck 🍀


– Daniel ☘️
Good luck good luck good luck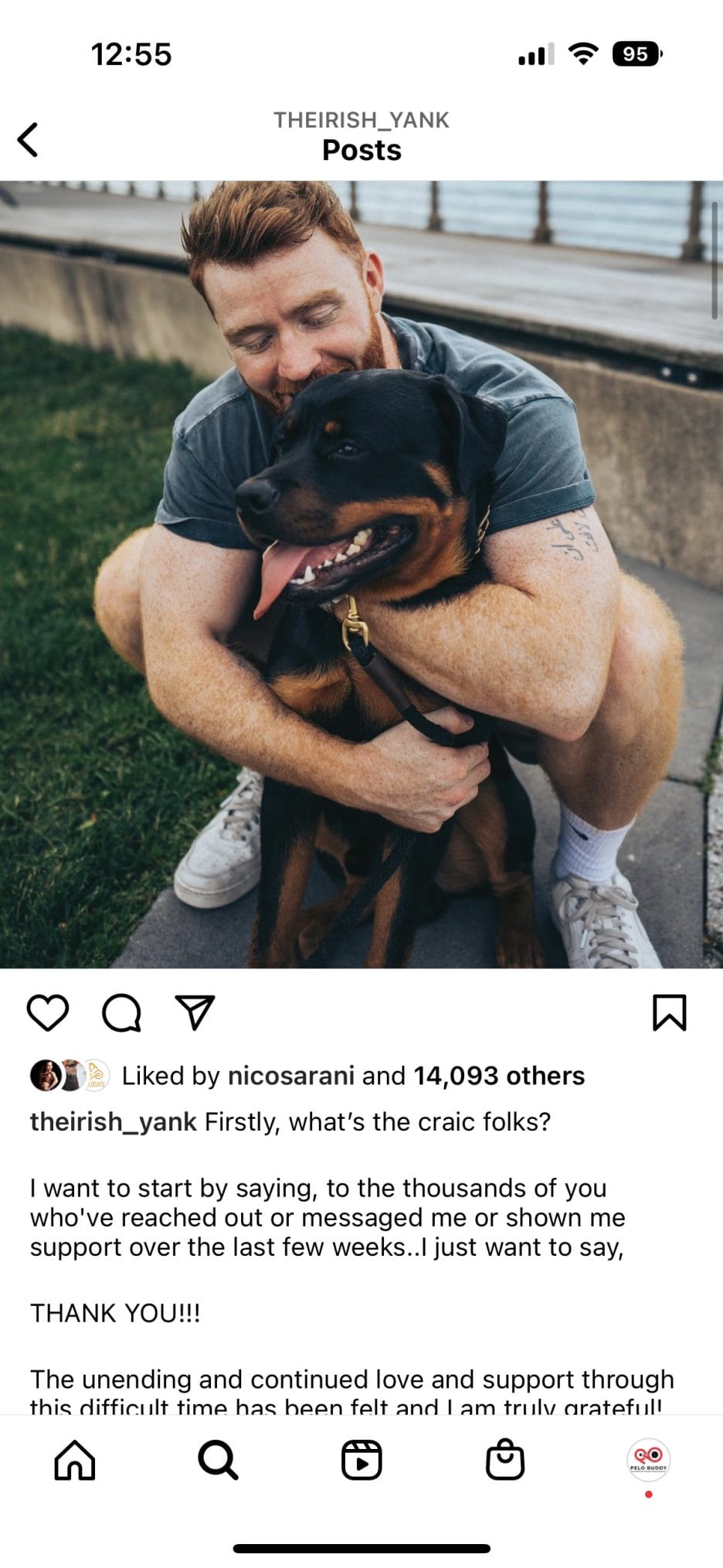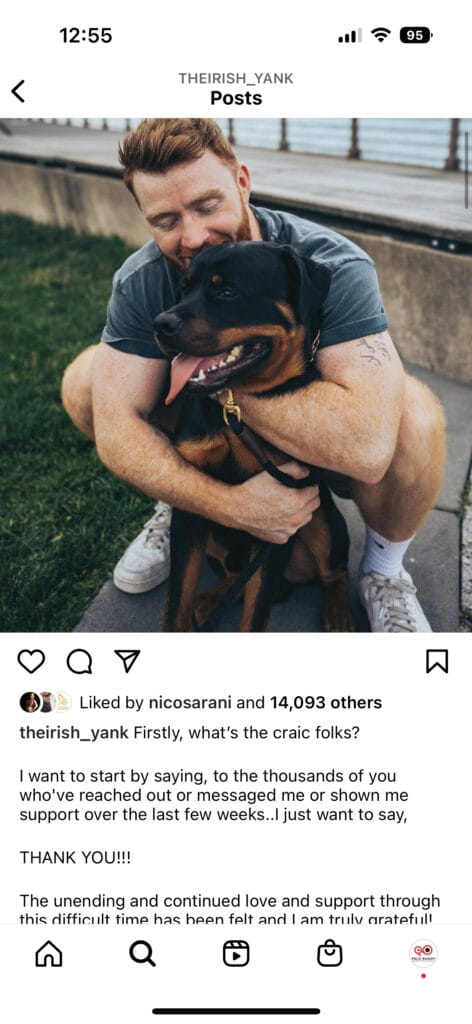 There have been no updates on the lawsuit since it was filed last week. In most cases, Peloton would be expected to have around 30 days to file a response to the filing.
Once there is a substantial update to the lawsuit to report, we will be sure to share it.
---
Want to be sure to never miss any Peloton news? Sign up for our newsletter and get all the latest Peloton updates & Peloton rumors sent directly to your inbox.