Update – Starting on November 9th, Peloton started pushing a notice to Bikes & Treads about the new feature.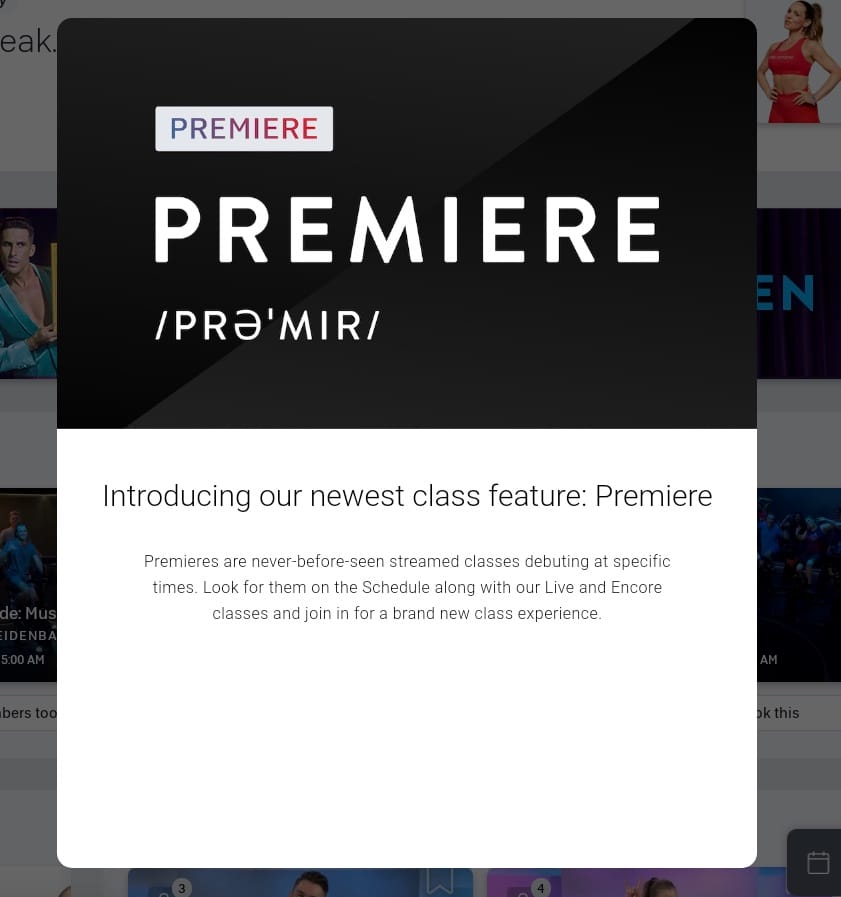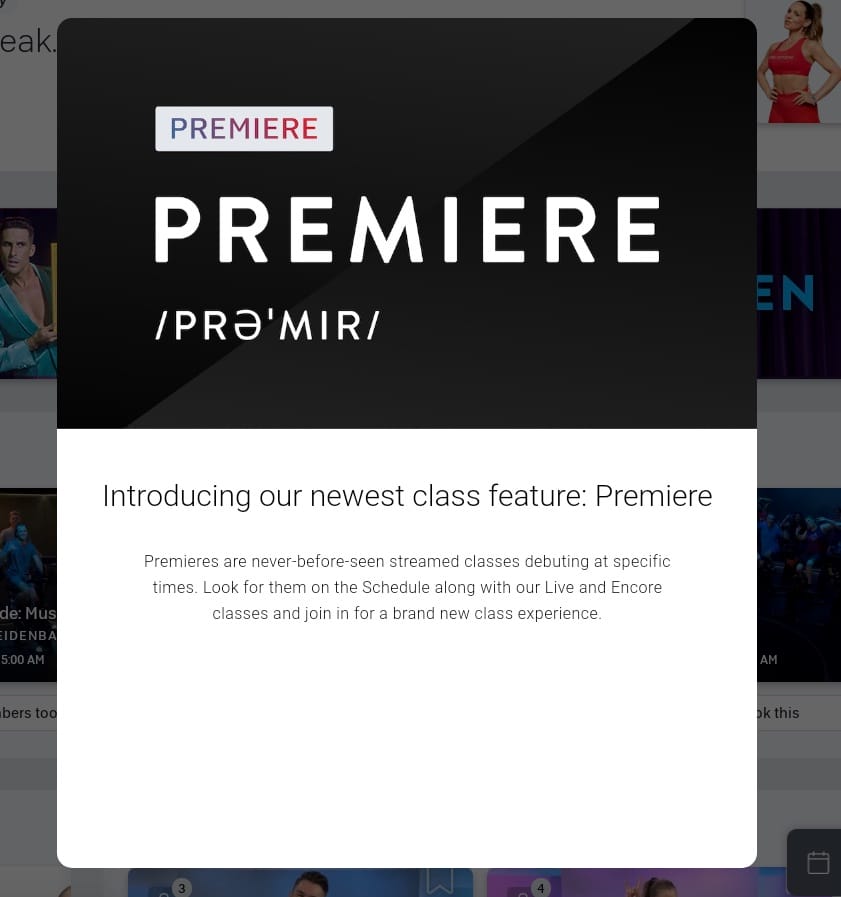 Peloton appears to be experimenting with new language and timing regarding their previously recorded on-demand drops. For the first time ever, the Peloton upcoming schedule displayed a "premiere" tag for a class.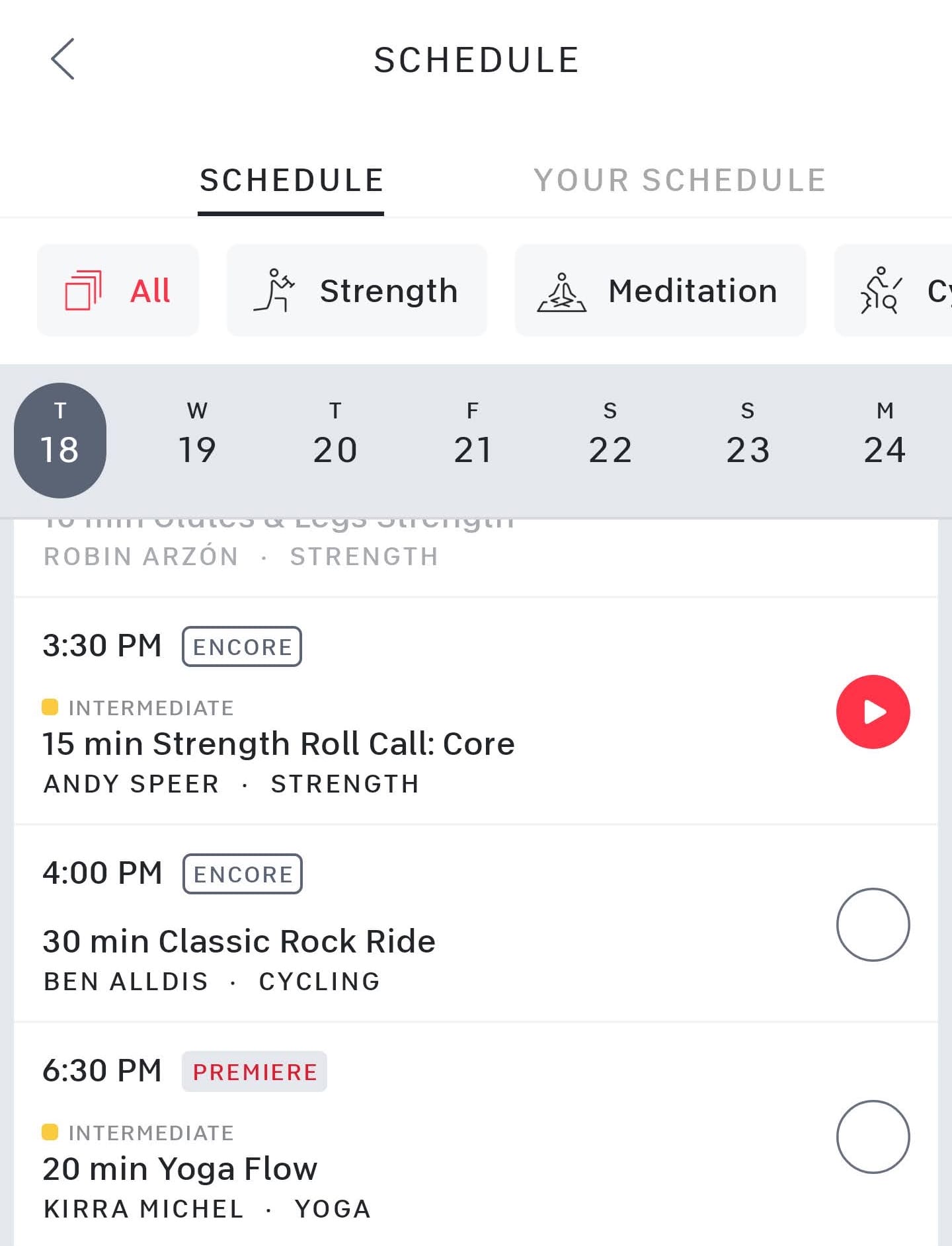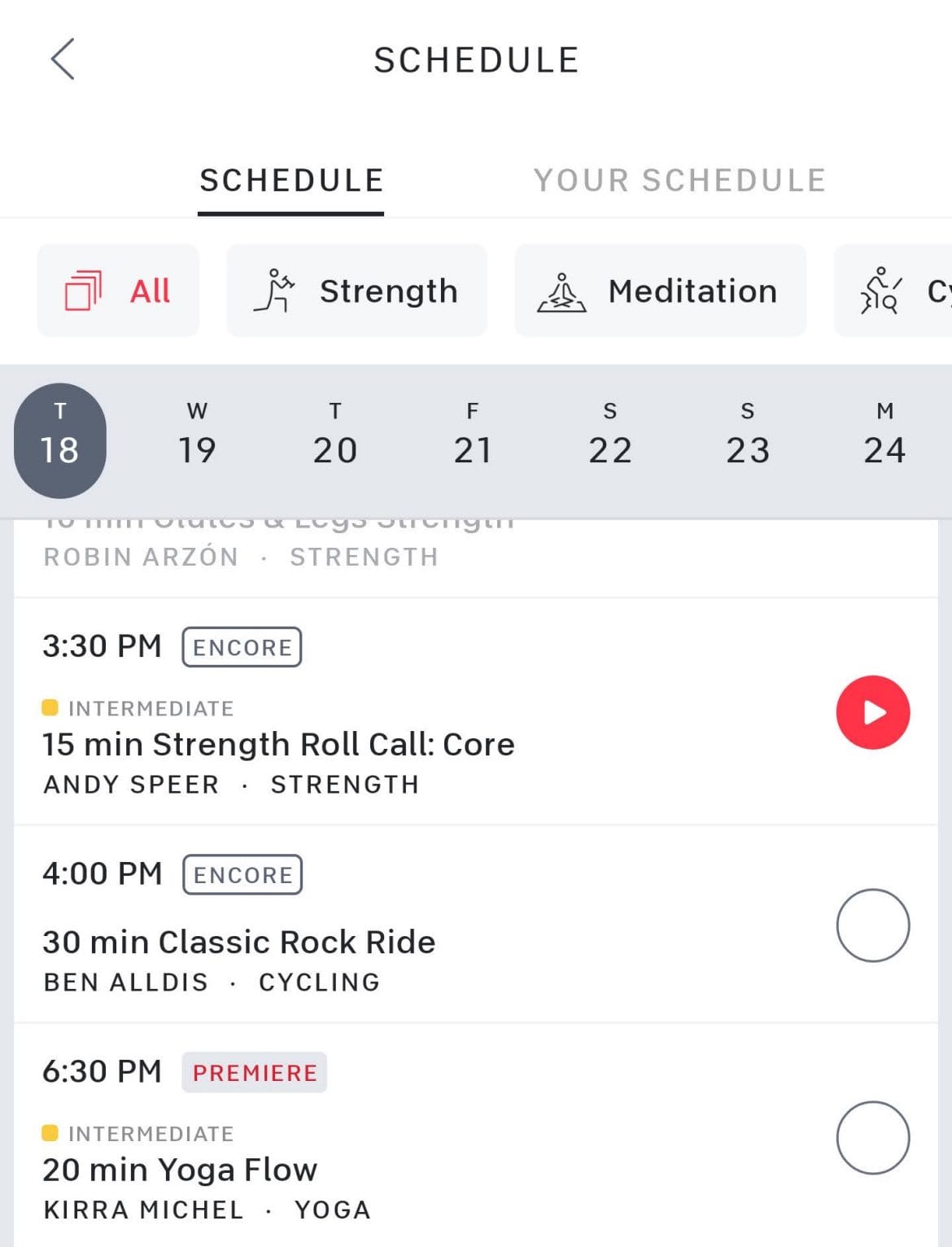 Typically there are only two tags – or class designations – on the schedule: live or encore. A live class is a live broadcast from either Peloton Studios New York (PSNY) or Peloton Studios London (PSL) with a live leaderboard. An encore class is an on-demand class being aired at a specific time with a fresh, live leaderboard.
On the Peloton Android App, as well as Bike and Tread devices, the display for Kirra Michel's 6:30pm ET 20 minute yoga flow on October 18 showed a new "premiere" tag.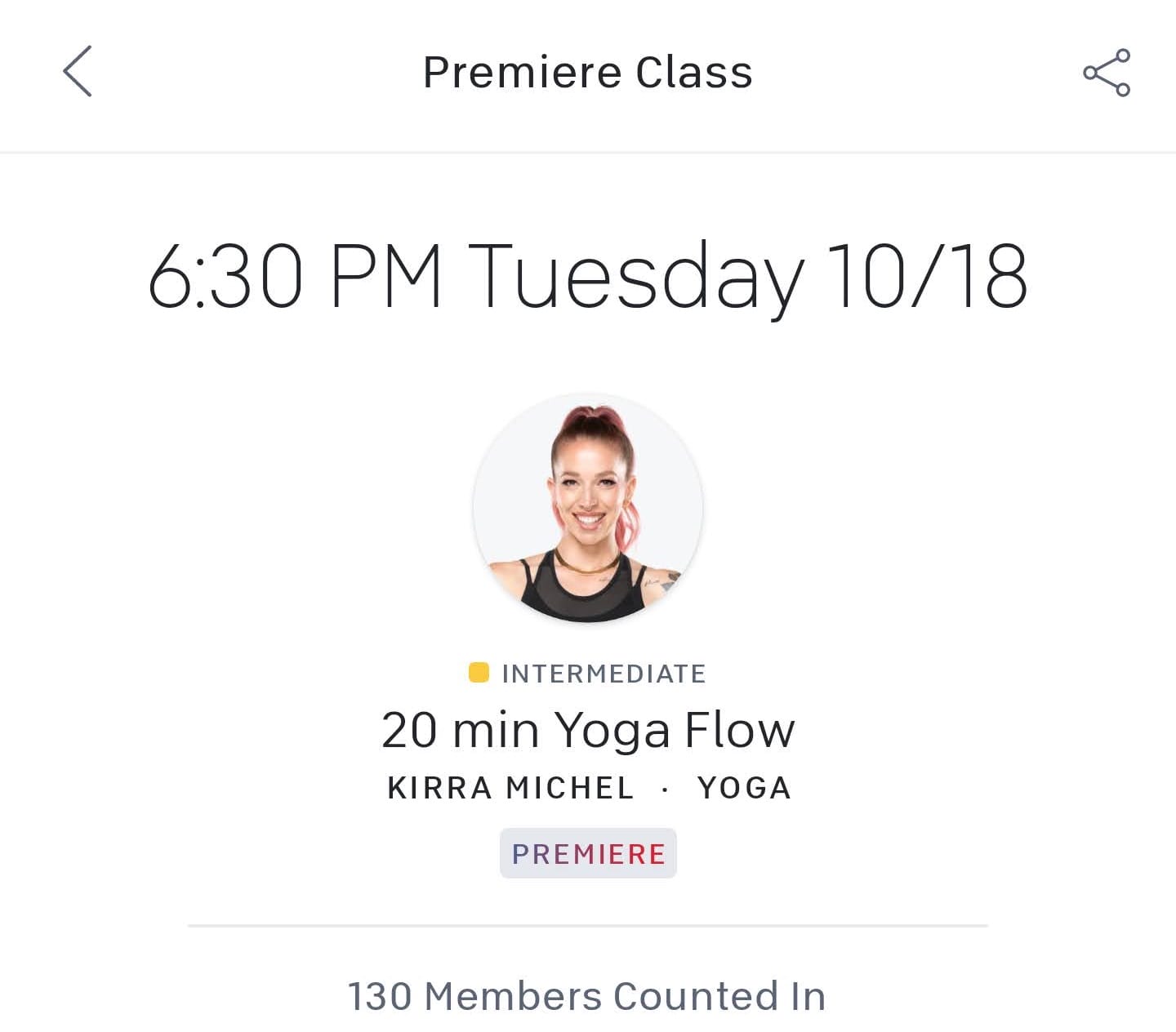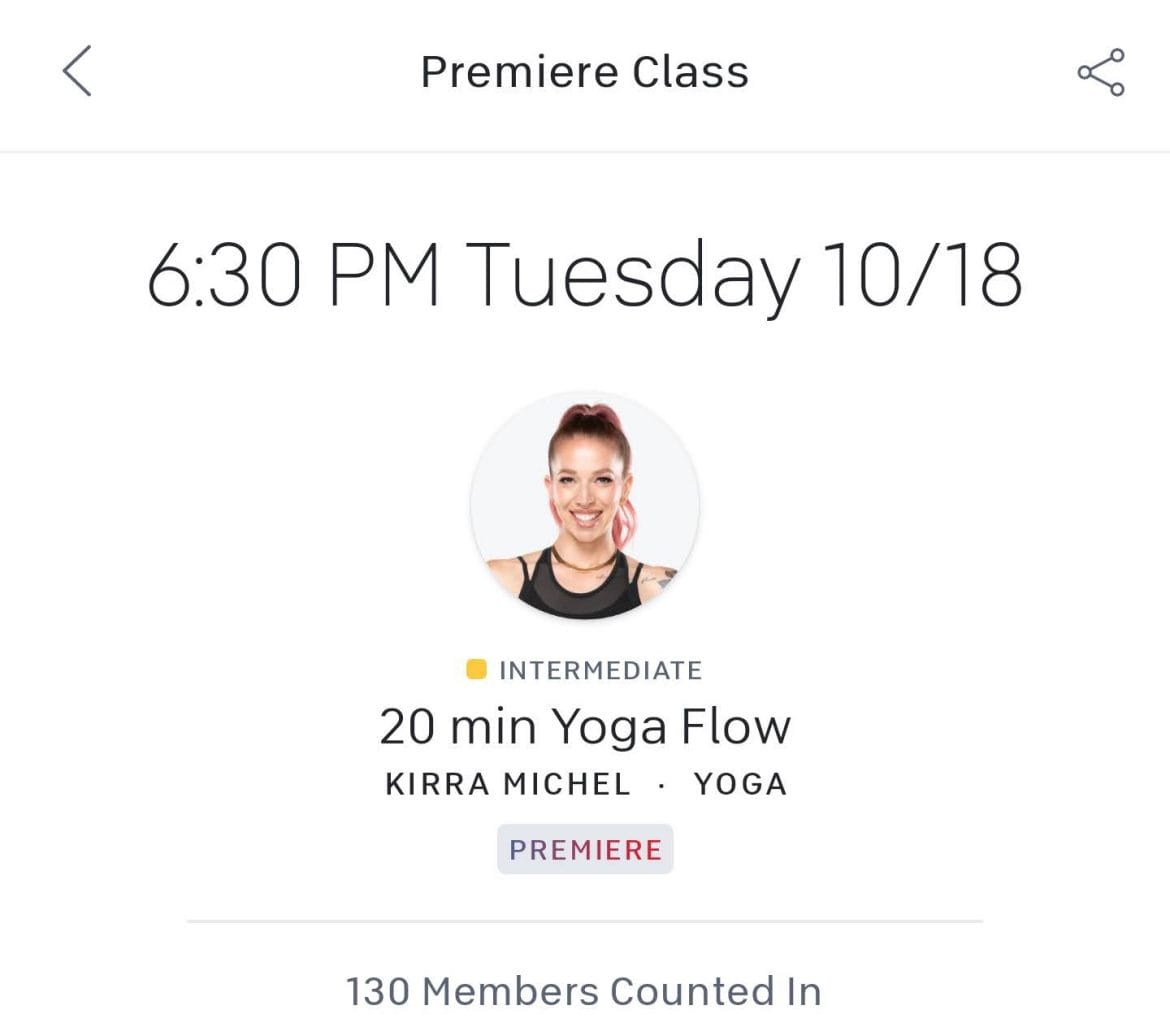 Interestingly, on the web browser and the iOS App, the class showed the standard "encore" tag.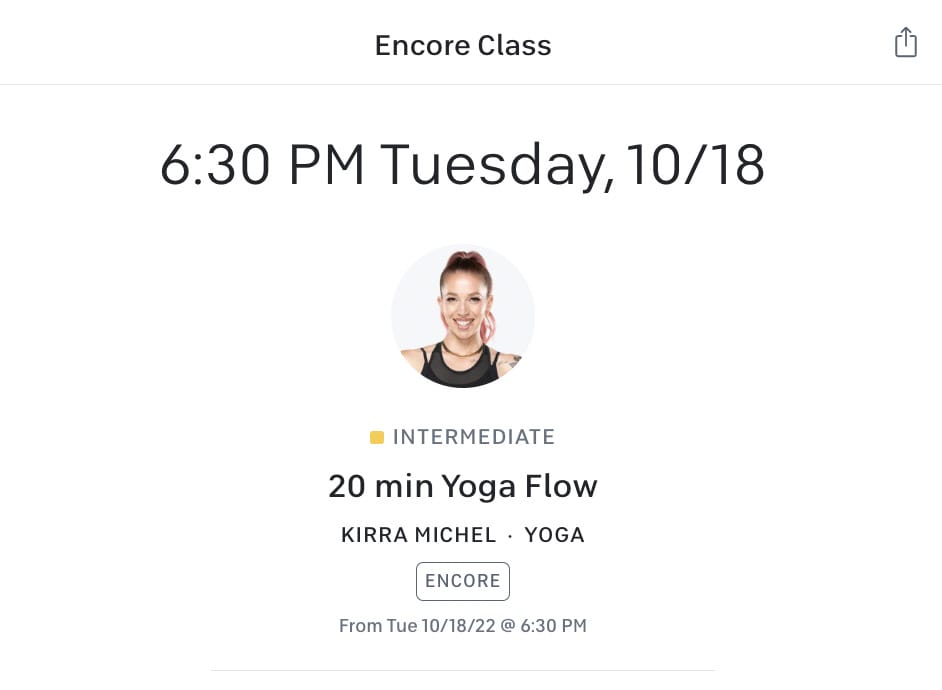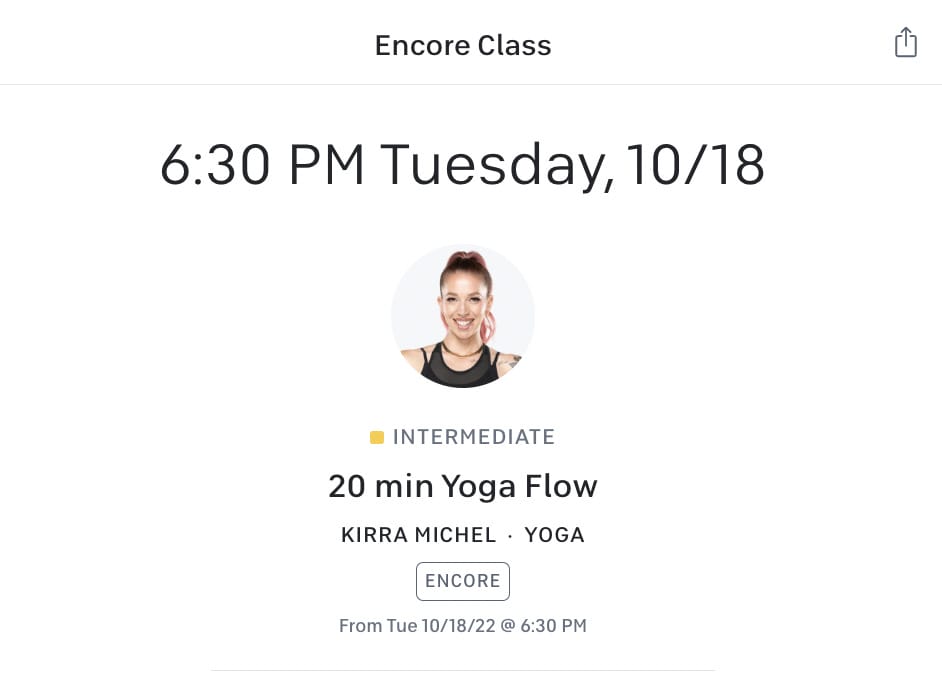 Though not explicitly stated, the premiere tag appears to be for classes that drop on-demand at the same exact time as its first-ever encore. Typically pre-recorded classes that appear on the upcoming schedule as an encore show up in the on demand library hours prior, so members don't have to wait for the encore to take them.
In the Android App the premiere tag contains a description: "A premiere is a pre-recorded class being shown for the first time."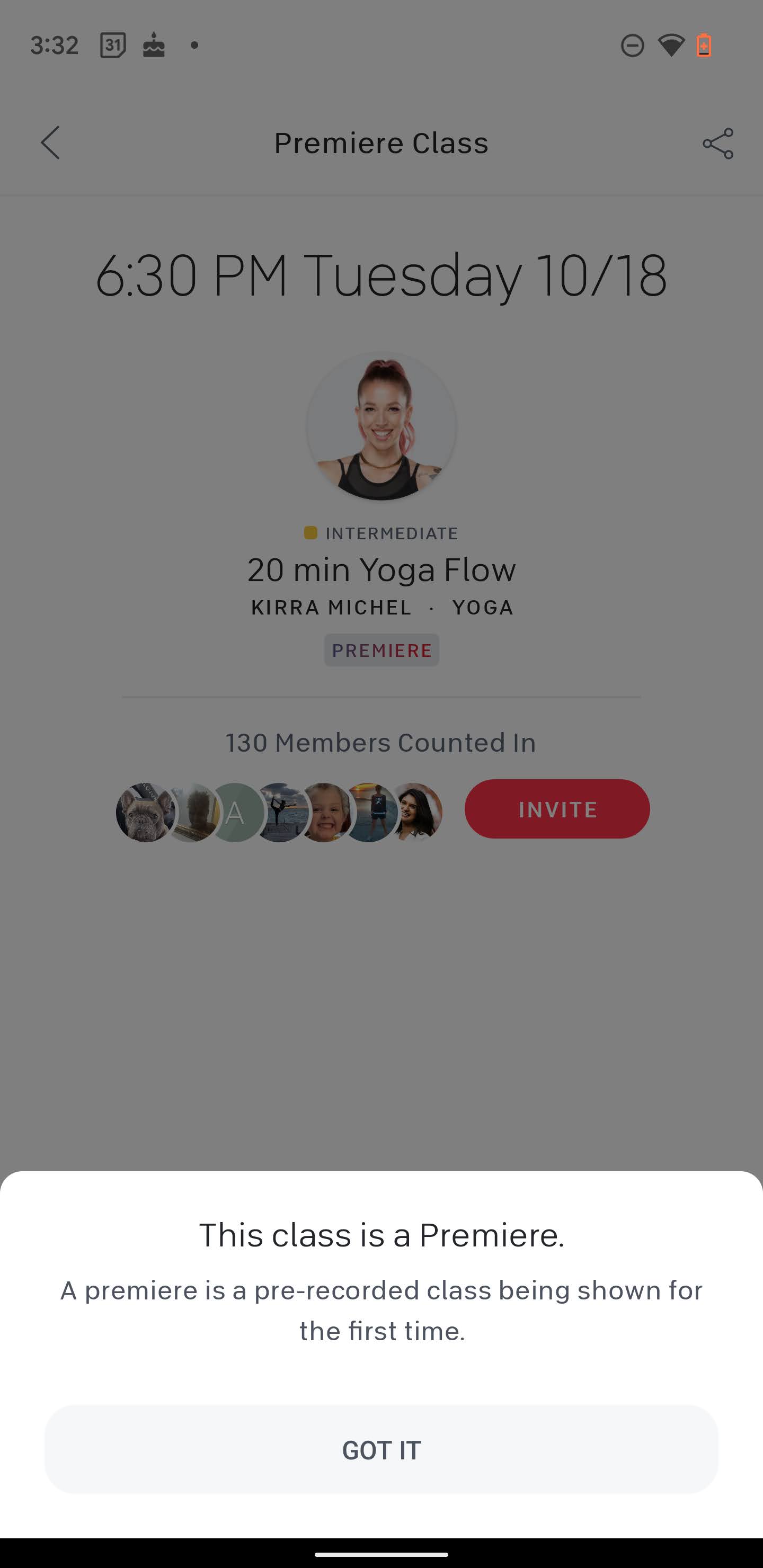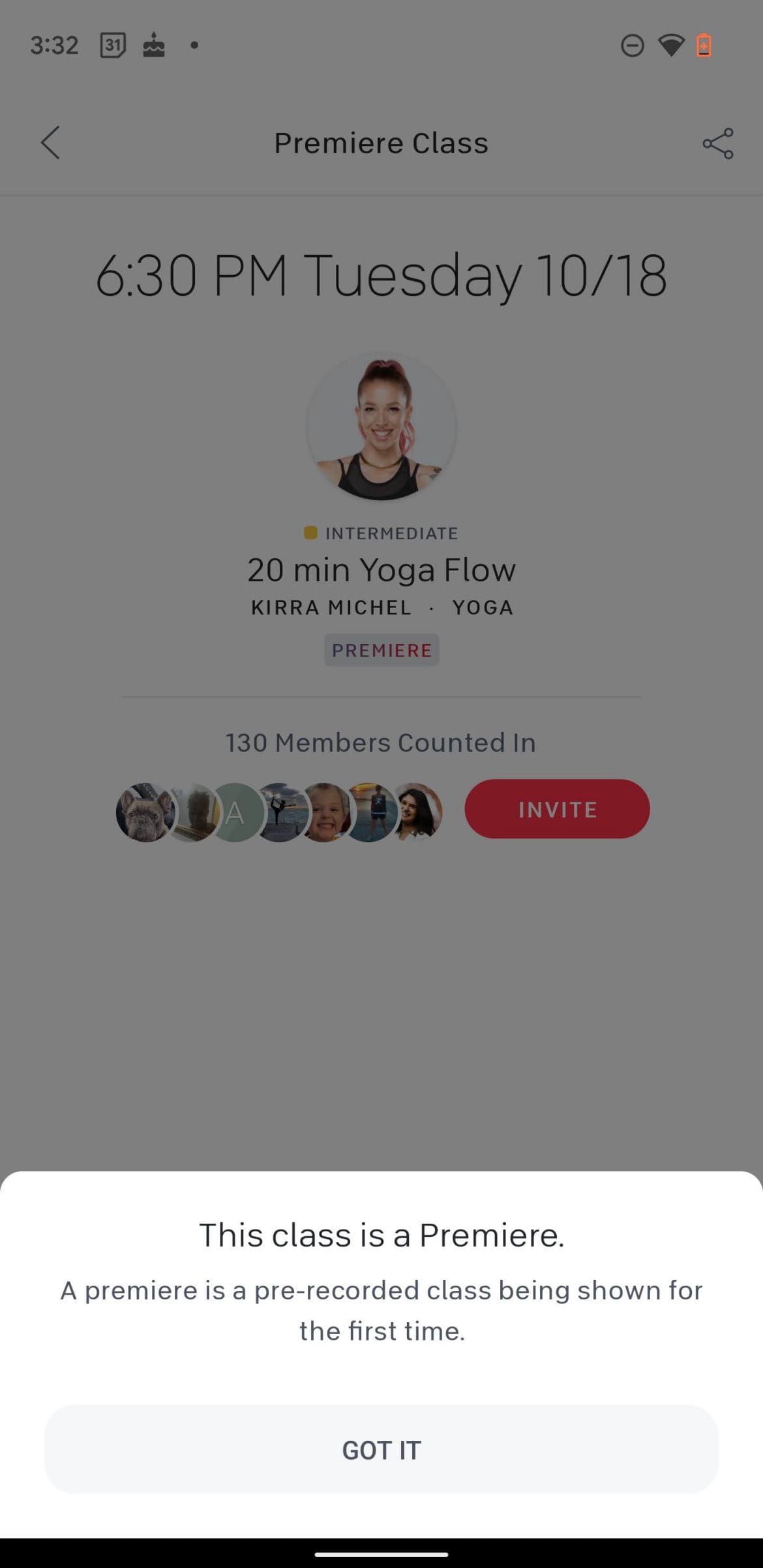 It will be interesting to see whether the premiere tag makes its way to the iOS app or the web browser, and whether it begins to appear more regularly for classes on the upcoming schedule.
So far, only one other class has been marked as a premiere – Aditi Shah's pilates class on October 25th.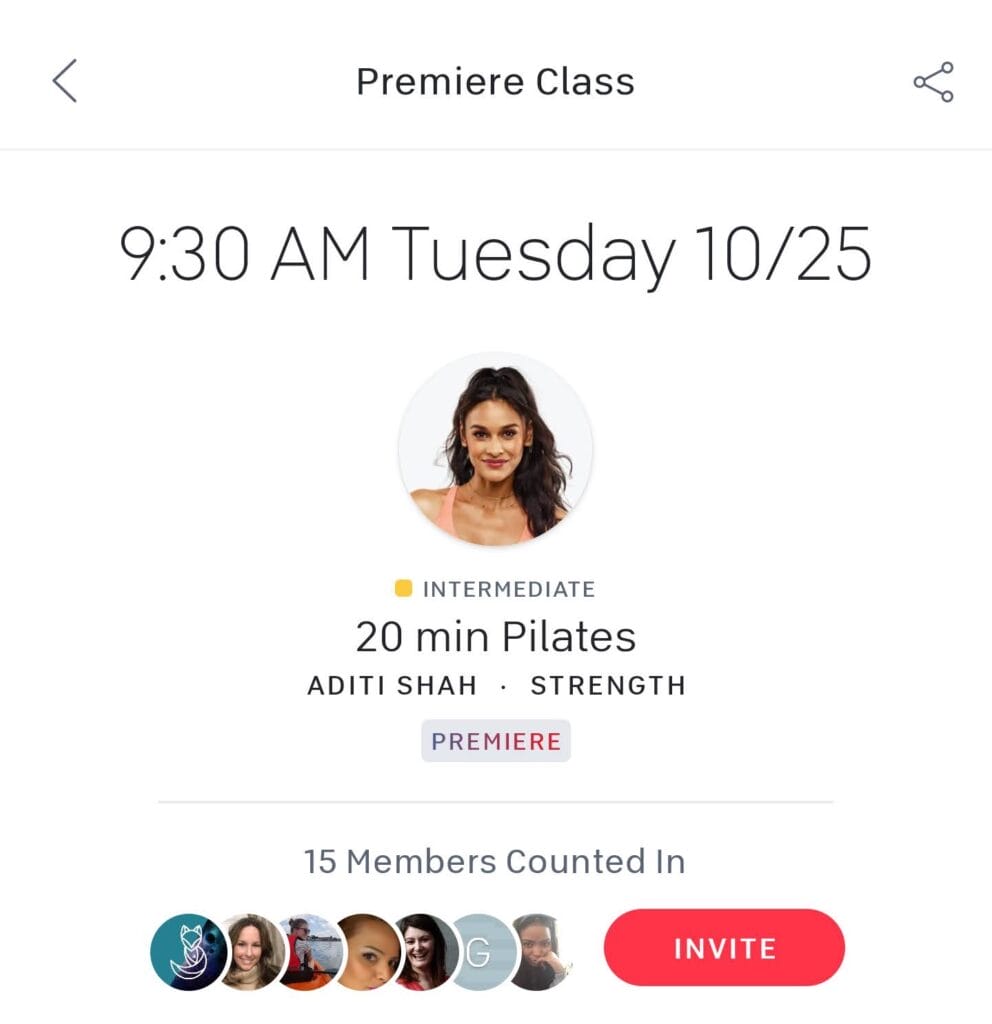 Special thanks to @theolivianicole_ and @kirras.koalas for spotting the premiere tag!
---
Want to be sure to never miss any Peloton news? Sign up for our newsletter and get all the latest Peloton updates & Peloton rumors sent directly to your inbox.