Update – The Cooldown was released on December 15th. You can find details and how to access it here.
Peloton is now teasing that they plan to release their year in review website soon. Known as "The Cooldown", it's a way for members to get a summary of their past year of working out on Peloton.
Earlier today, Peloton posted the following tweet, which said:
is it just me or is it cooling down around here? 🥶#PelotonCooldown 🔜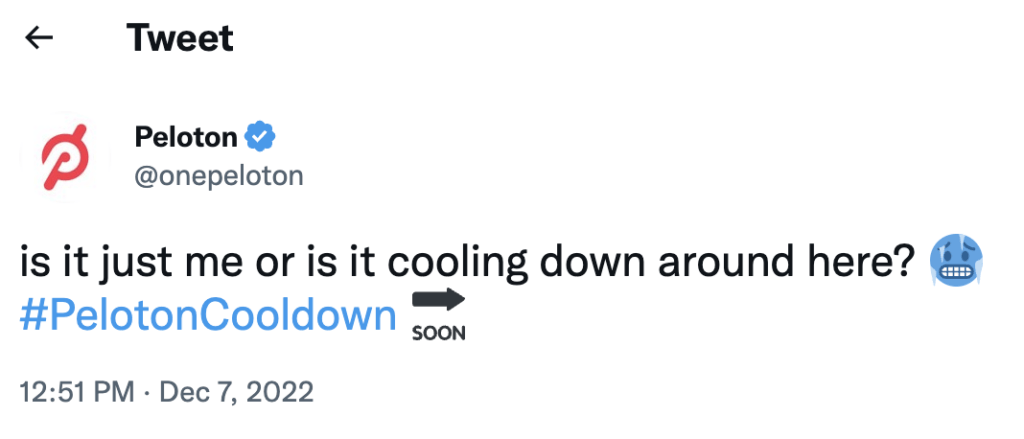 Given they are teasing it this early in December, it seems likely it will probably be released sometime in mid-December, like it was last year. Last year, Peloton teased the Cooldown on December 13th, and released it on December 16th.
With The Cooldown likely releasing in December again, the stats will also likely run from December – December, rather than for the 2022 calendar year. Specifically, this means you should expect the stats shown to be from December 1, 2021 through December 1, 2022.
While that unfortunately means that you are no longer able to take any workouts that count towards your Cooldown for this year – there is still time to get minutes in to achieve whatever milestone you are hoping to hit in Peloton's "The Annual" challenge. As a reminder, you can use our Peloton Annual Challenge calculator to see how many minutes you need to work out per day to hit any milestone.
Once available, you should be able to find your stats located at https://cooldown.onepeloton.com/, unless the domain is changed for some reason this year.
Are you excited to see your summary for the year?
---
Want to be sure to never miss any Peloton news? Sign up for our newsletter and get all the latest Peloton updates & Peloton rumors sent directly to your inbox.