Earlier this week we reported that Peloton's year in review feature – "The Cooldown" – would be returning this year. As of this morning, Peloton's The Cooldown site (or Peloton's Year In Review for 2021) is live.
Peloton sent an email to members with the announcement:
This year, you brought your light to the Leaderboard to show us what you're made of—and it's nothing short of electrifying. Your own personal Cooldown is now available for you to explore. From workout stats to music preferences and community engagement, celebrate and share your biggest accomplishments from the year.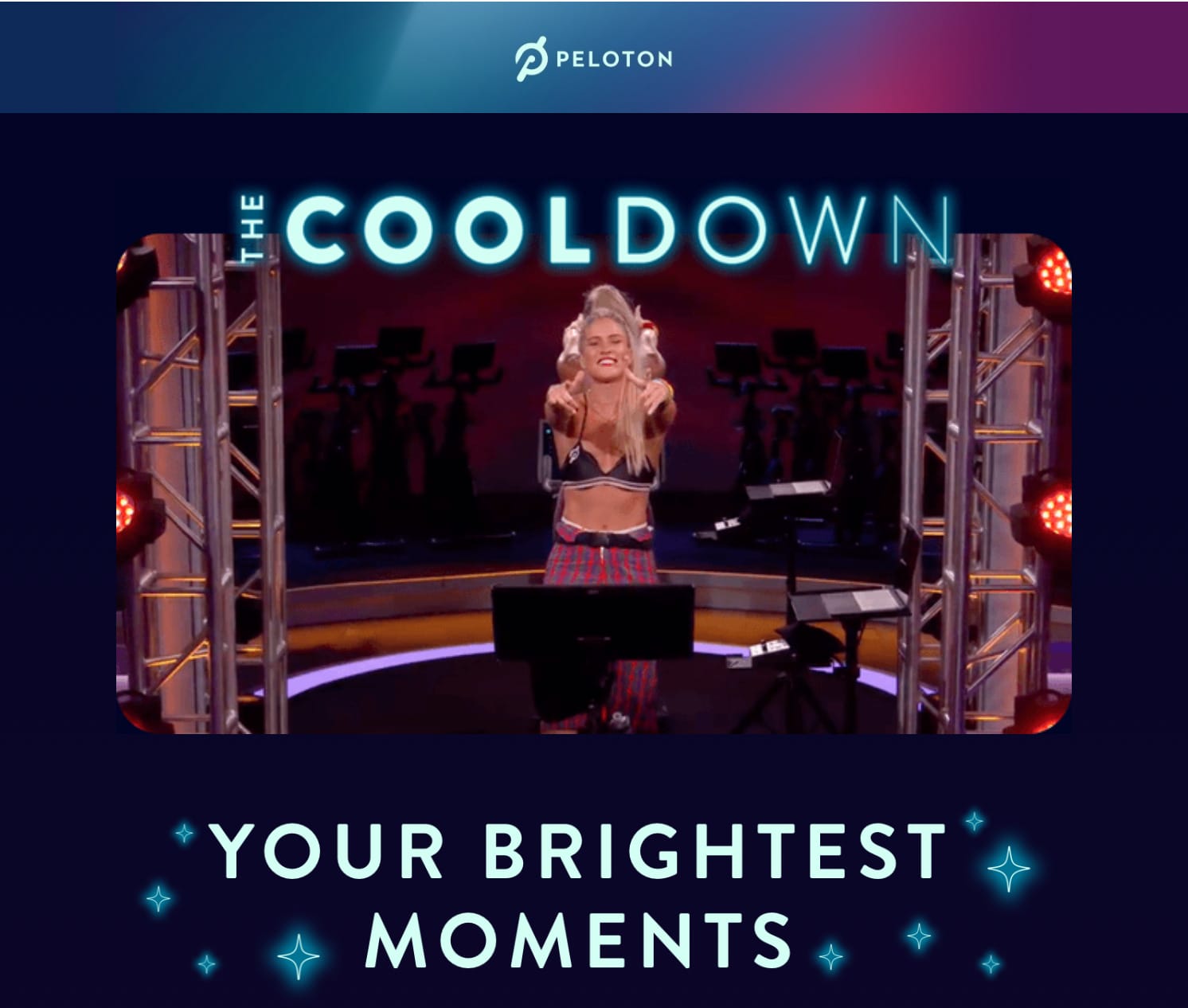 The email also highlights the banner year of Peloton featured artist series; new disciplines launched such as boxing; and the expansion to Australia.
Upon visiting the Cooldown site, members will be able to unlock their own personalized recap of their 2021 with Peloton. The site header reads: "You brightened up the leaderboard with your hustle and spirit. Now it's time to celebrate how you showed out all year. Welcome to your 2021 year in review."
Members can then scroll down to view the following statistics:
Hours spent in each fitness modality
Total number of active days
Top three instructors taken
Unlocked stats (such as being one of the most active members or taking the most instructors)
Personal record of 2021
Most frequent workout time (such as 5-8pm)
High fives received
Number of artist series taken
Top artist
Badges earned
Milestones
Challenges completed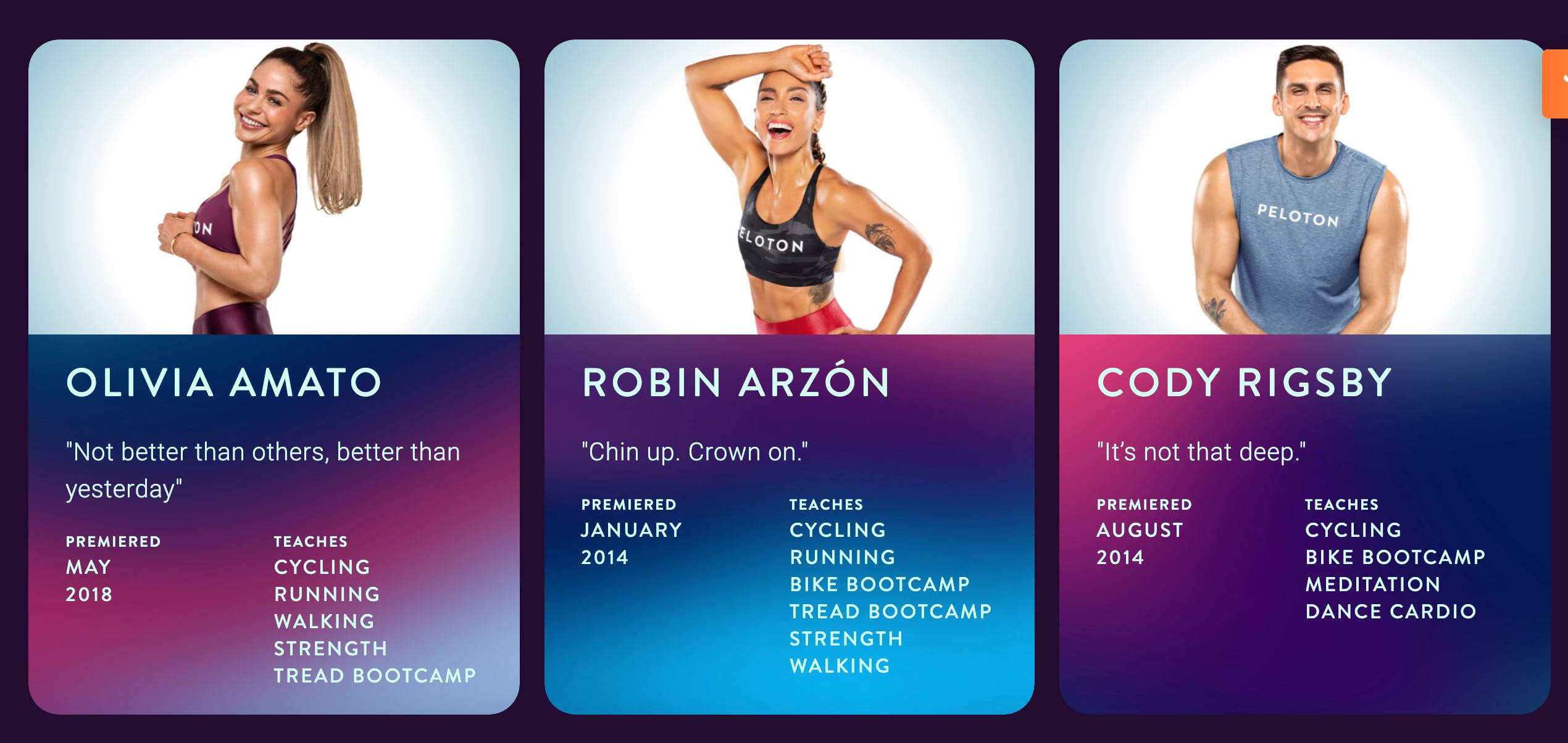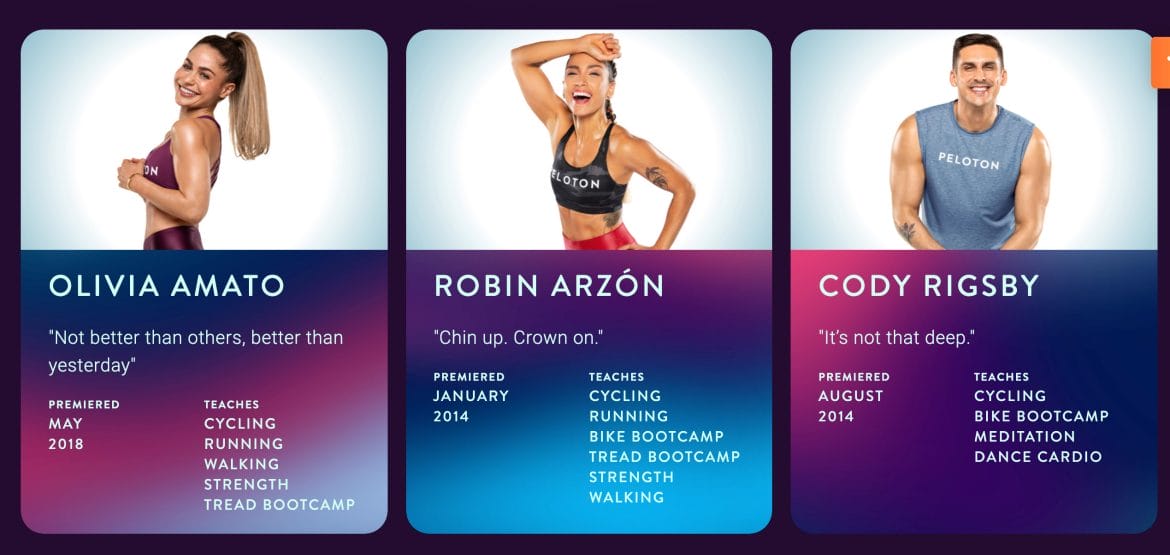 As always, don't forget if you want to increase your badge count for next year, our page listing all the special badges and how to earn them is a good resource!
Members are also given a link to download their personalized Cooldown video, which they can save and share on social media using the hashtag #PelotonCooldown.
Peloton teased the return of The Cooldown earlier this week on social media. We predicted based on previous years that the feature would become available to members within the first 10 days of January.
With 15 days left of the year, many members are surprised that The Cooldown has already been launched. It's currently unclear whether your Cooldown will be updated with any workouts you complete between now and the end of the year.
Also of note: we have seen a few reports that the current data doesn't seem to be pulling entirely accurately – which might be due to the site not being updated past a certain date. One specific example seen is that the total number of active minutes in 2021 are off, and a new highest personal record that was achieved over the past weekend isn't shown in the data.
In comments on Instagram, Peloton has shared that the stats shown on the site are from Dec 1, 2020 – Dec 1, 2021 – which would explain quirks in the data like the above example of a recent personal record not being included.
You can view your personalized Cooldown (Peloton Year In Review Stats for 2021) at https://cooldown.onepeloton.com/.
---
Want to be sure to never miss any Peloton news? Sign up for our newsletter and get all the latest Peloton updates & Peloton rumors sent directly to your inbox.