Peloton on Tour 2023 is taking place in Atlanta, Georgia this weekend. We'll be sharing information about each event throughout the weekend, so be sure to check back for all the details about each of the activities.
The Atlanta stop of Peloton on Tour kicked off with the Peloton Instructor Experience on Thursday, August 17th, 2023. This same activity took place during Peloton on Tour in Los Angeles, and it worked very similarly in Atlanta.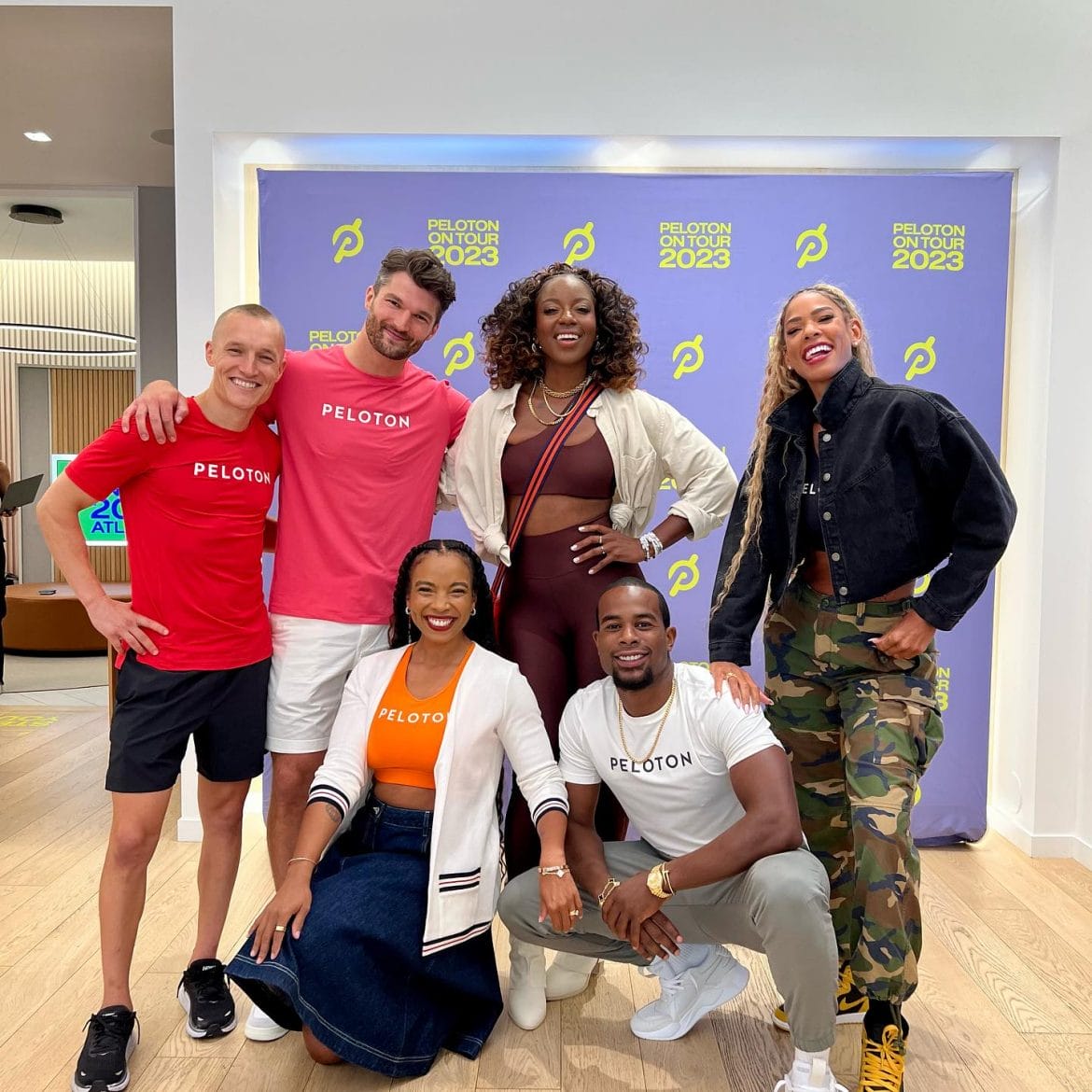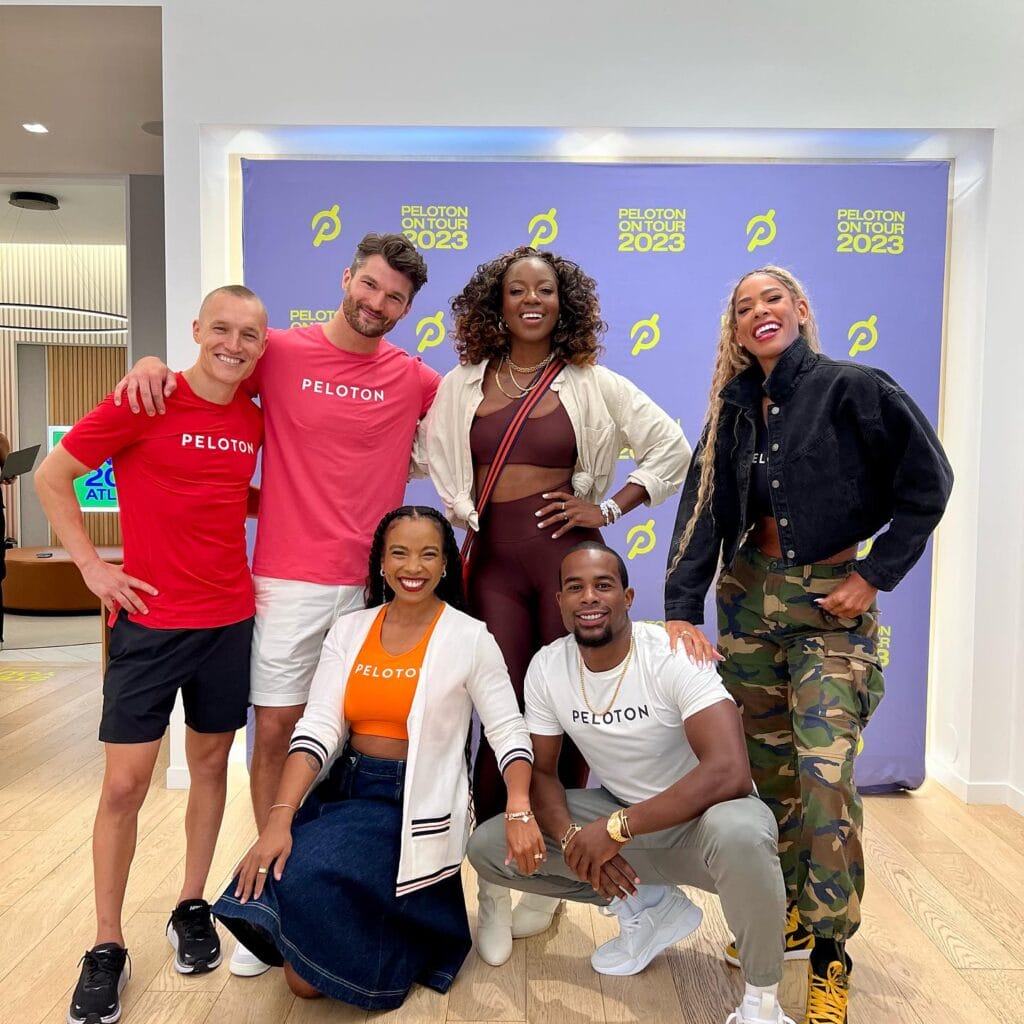 This activity gave members the chance to briefly chat, and get photos with, several of the instructors attending. Like the majority of the other events throughout the weekend, this took place at the Peloton Showroom at Avalon Mall in Alpharetta, Georgia (just north of Atlanta).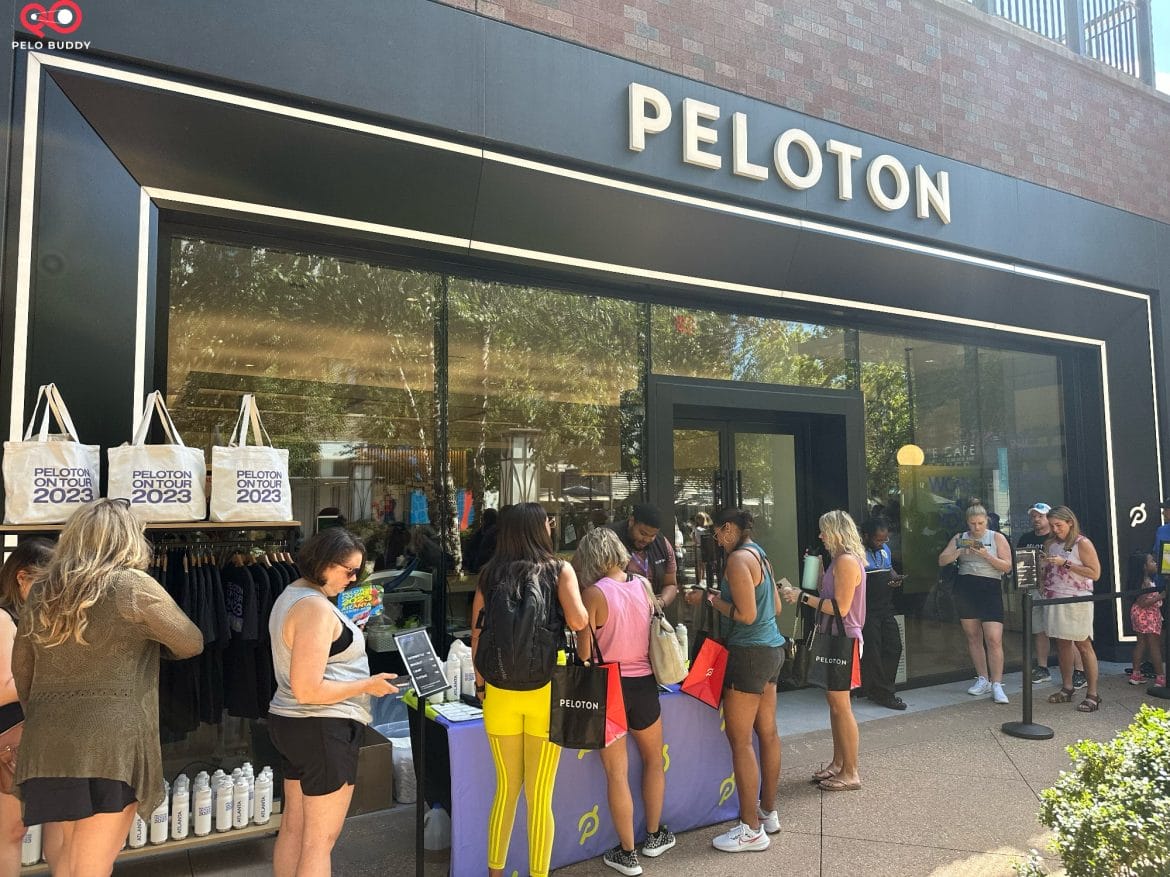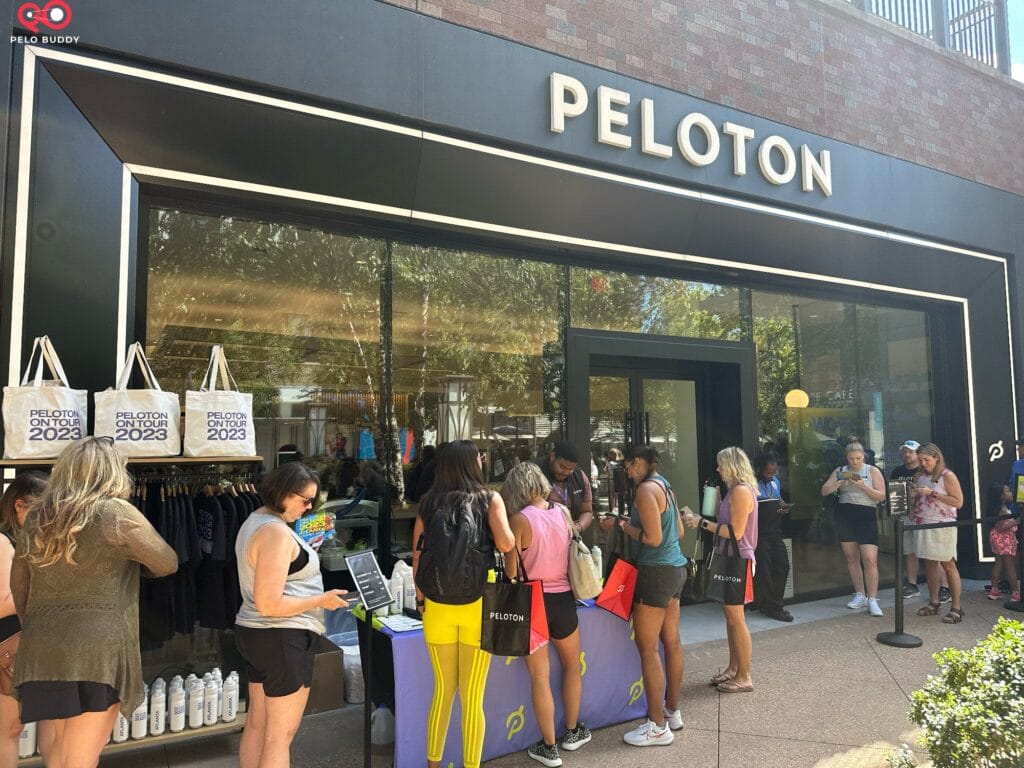 All 6 instructors were at the event: Alex Toussaint, Chelsea Jackson Roberts, Jon Hosking, Kirsten Ferguson, Marcel Dinkins, and Matt Wilpers. However, throughout the day 1-2 instructors would be on break – so you are never sure exactly which instructors you will be meeting.
Tickets for this event (like all the others) were $60 each, and members picked a time window from 12:00pm – 5:00pm ET. There were 24 tickets sold for each 30 minute timeslot – meaning approximately 240 members got to attend this event.
Thanks to members @caro_manning, @crabbie_kakes, @pedal_to_paris, @raquelita7986, @seglo3 and others for the photos and information throughout this post.
Upon arrival, Peloton staff members greeted you outside the showroom – there were stanchions set up to form a line on the sidewalk outside the store. Members were asked to verify your name & email, which was compared to a list the staff member had. You were then given a color coded number for entry. Each time slot had a specific color, and you were given a number within that timeslot (first time first serve for the numbers within each time slot). People could then wander around the area if you wanted to, or chat with others in line. Peloton was also handing out branded fans to help stay cool while in line outside. Members were just asked to be back before their time slot opened – and people lined back up based on the number they were given when they checked in.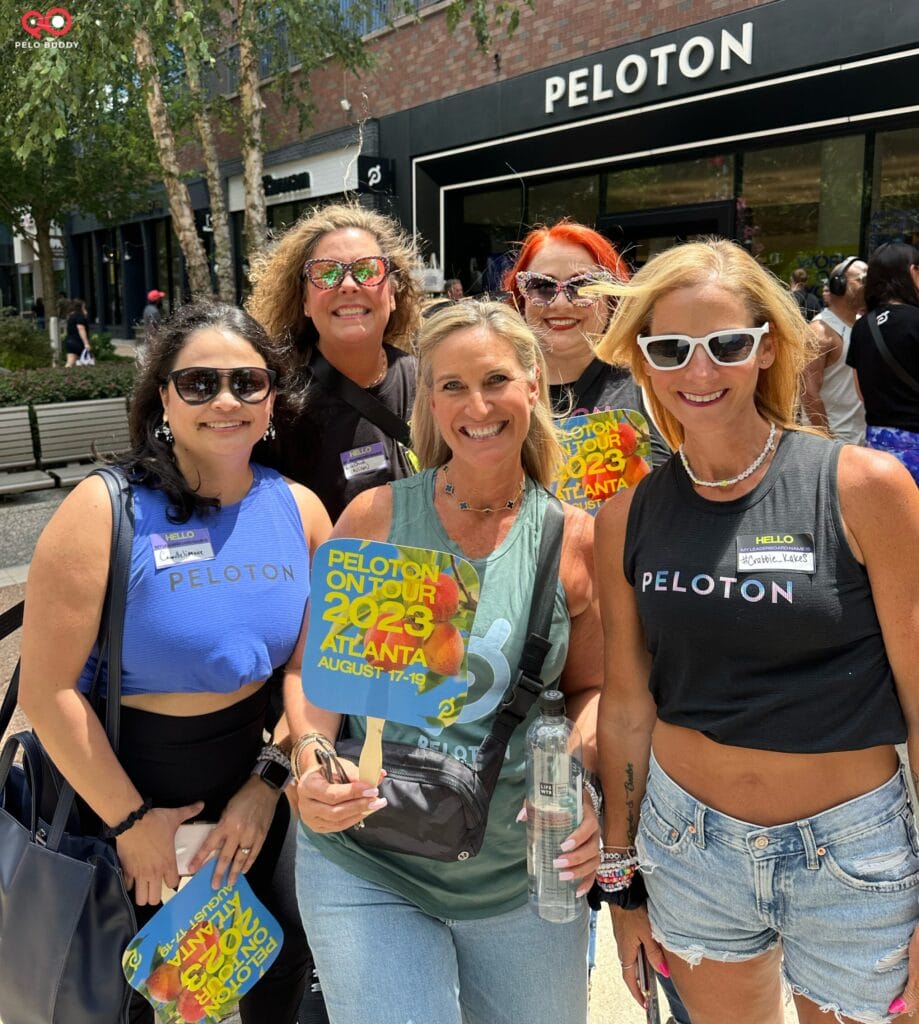 Once you entered, the first station you went to was the Photo Booth. Anywhere from 1-3 instructors might be stationed here. This gave you the opportunity to chat with each of the instructors briefly, and then have a picture with them. In addition to a digital photo being taken, members were provided with a printed polaroid copy of their picture to take home with them.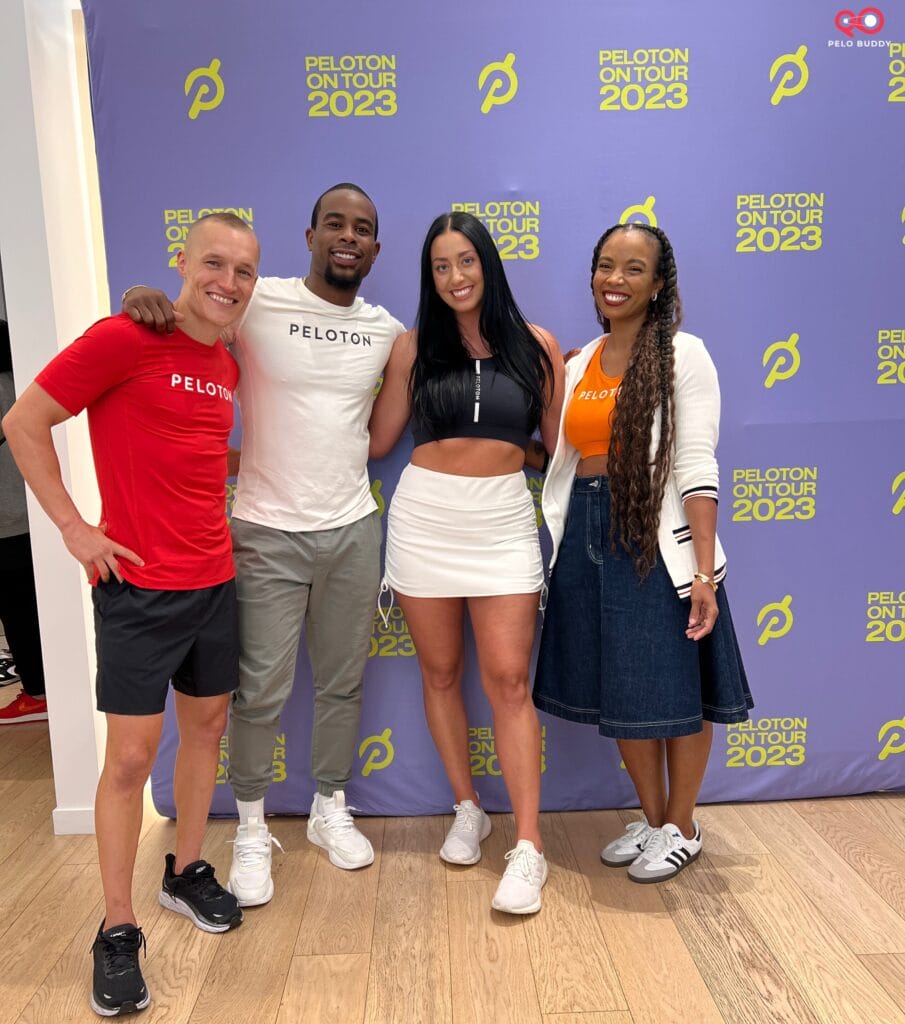 The Peloton team also had props available at this station. This included large printouts of the hashtag for each instructor group, as well as large printouts of each instructors face to pose with.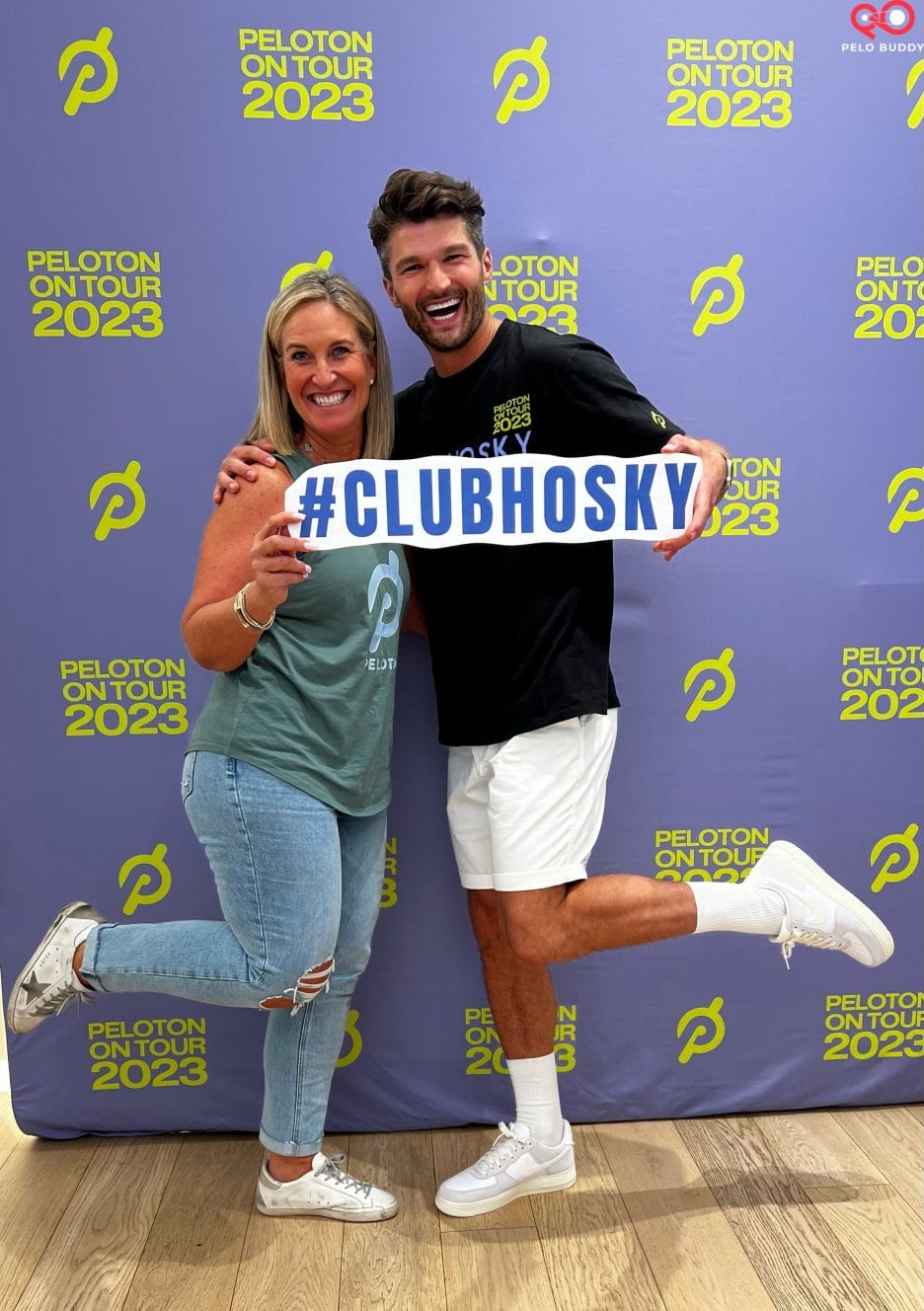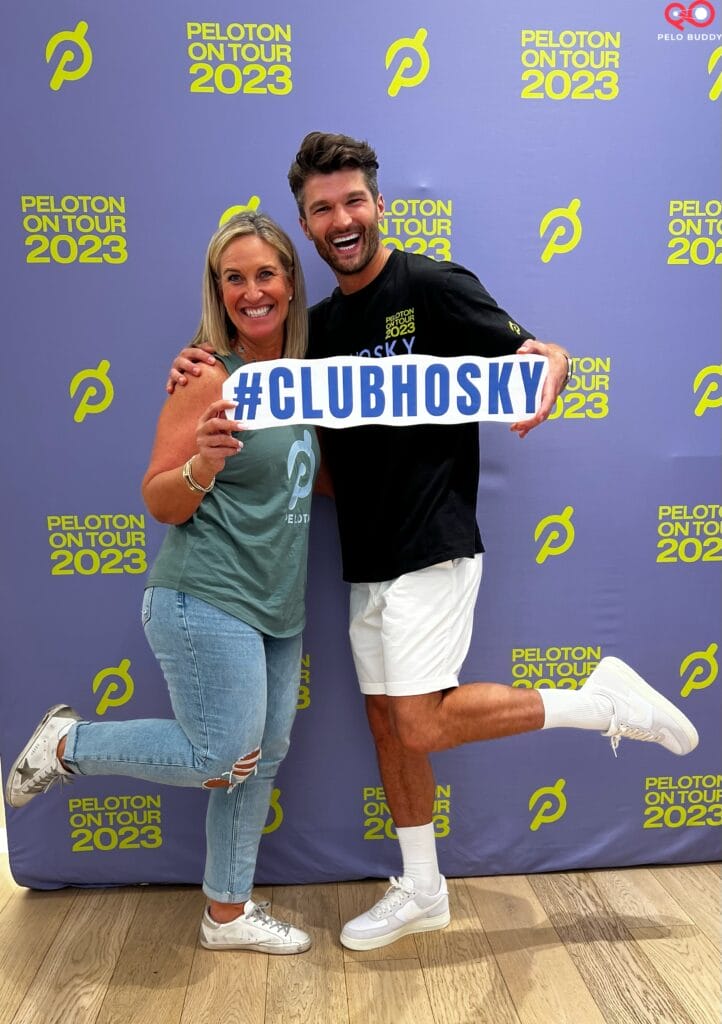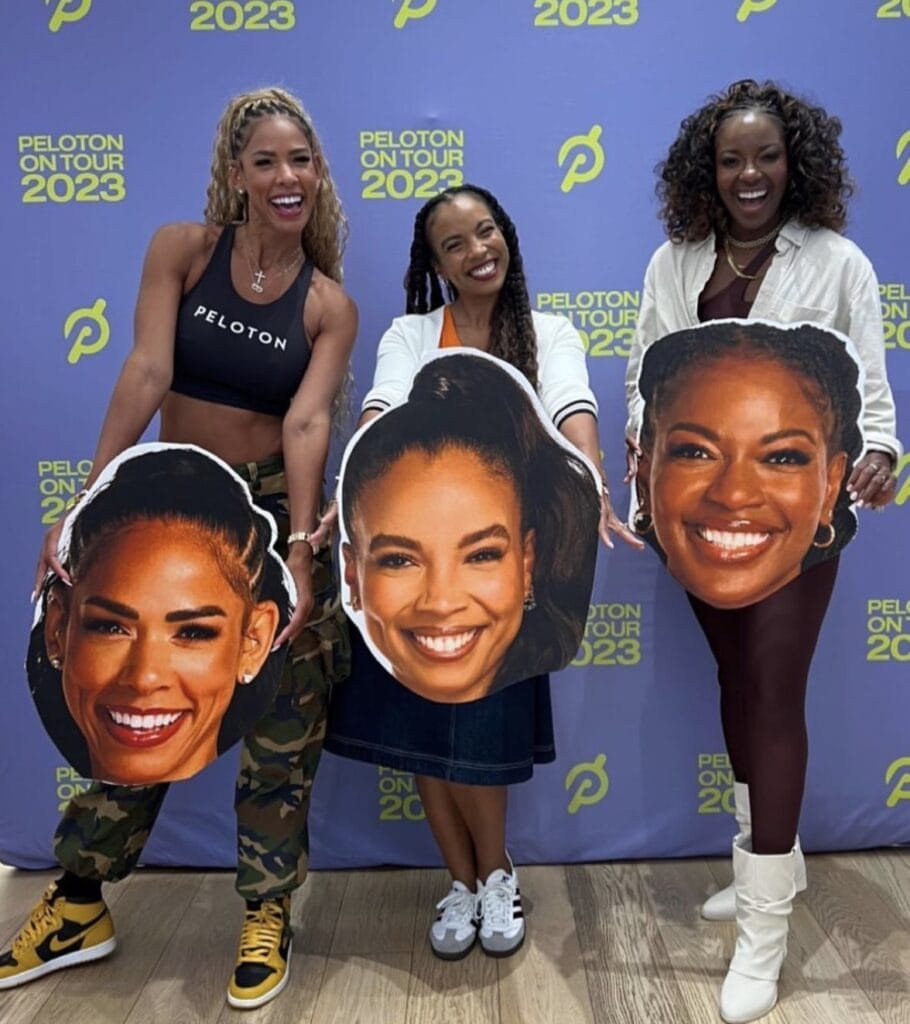 In addition to all the backdrops for the photos, the Peloton team added extra branding throughout the showroom to celebrate Peloton on Tour in Atlanta.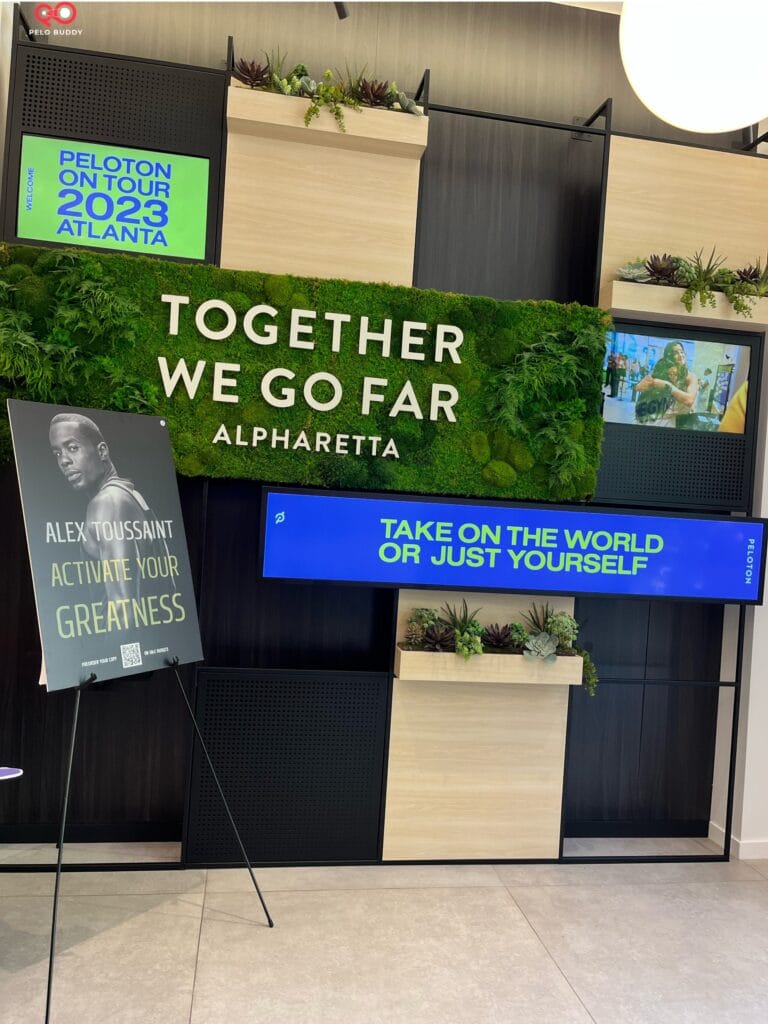 The next station was the social media station. This was located towards the back of the store, behind a wall. Here, members were able to pick between making a quick shoutout video with the instructor(s) here (think like a cameo), or make a GIF with the instructor.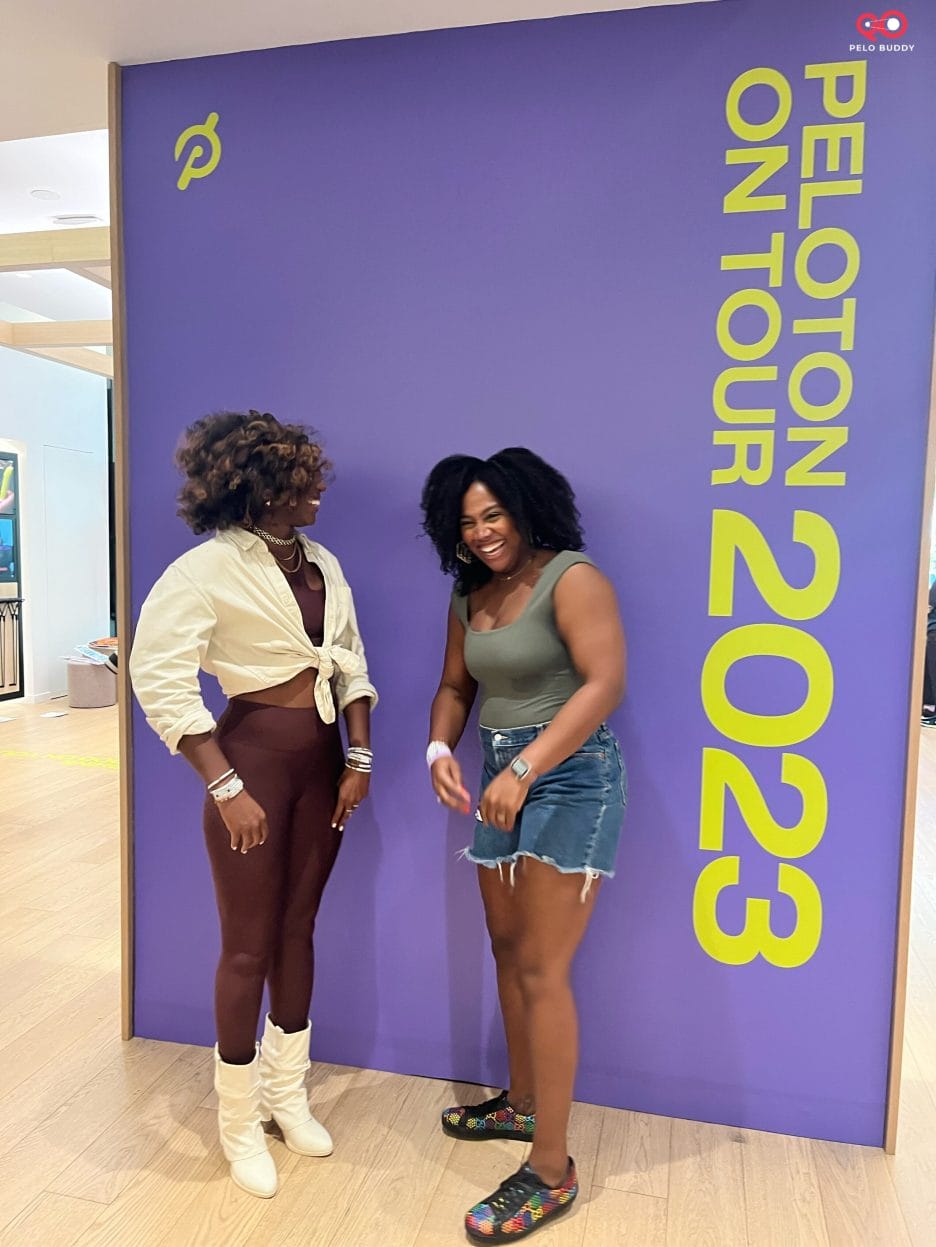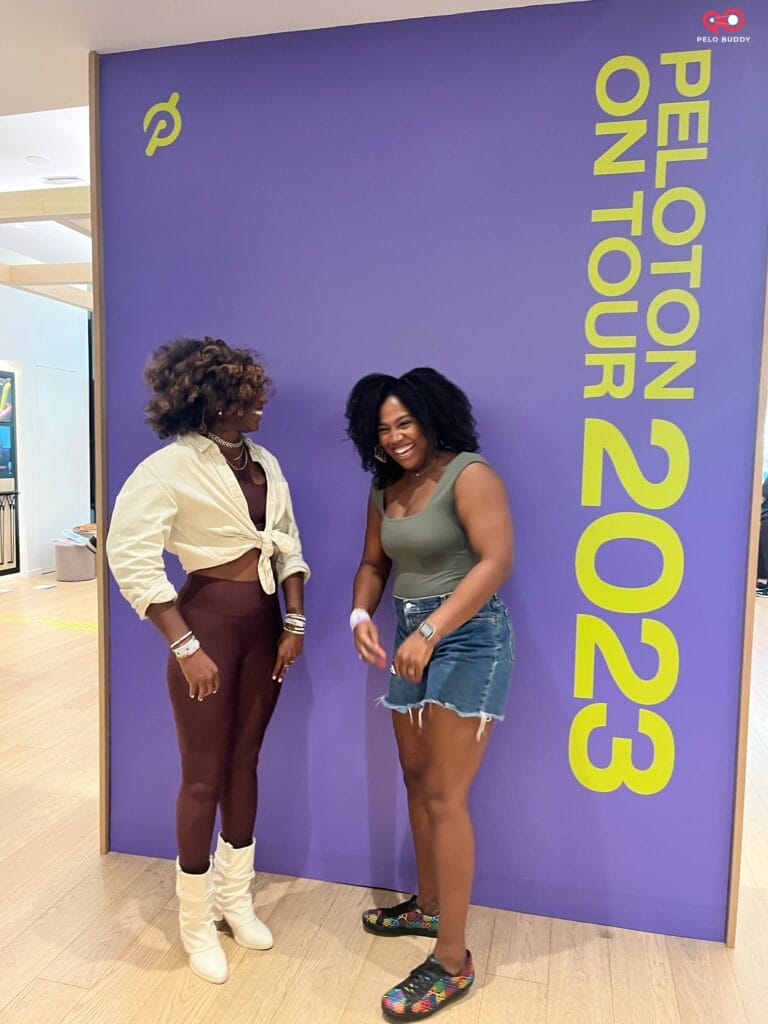 At this point, a Peloton staff member would take your entry card from you. This card was tied to your email when you checked in, so this way they were able to email you a digital copy of your GIF.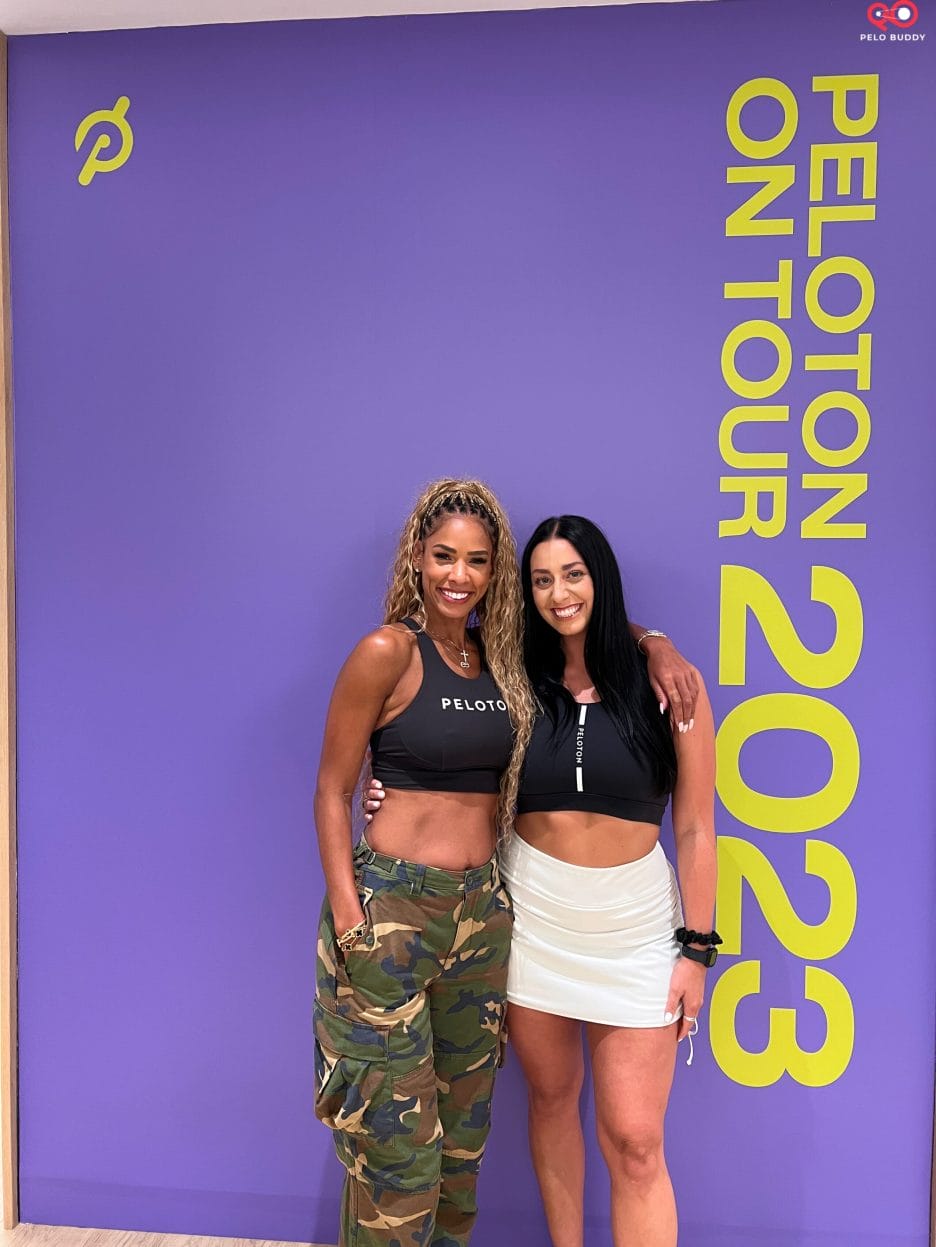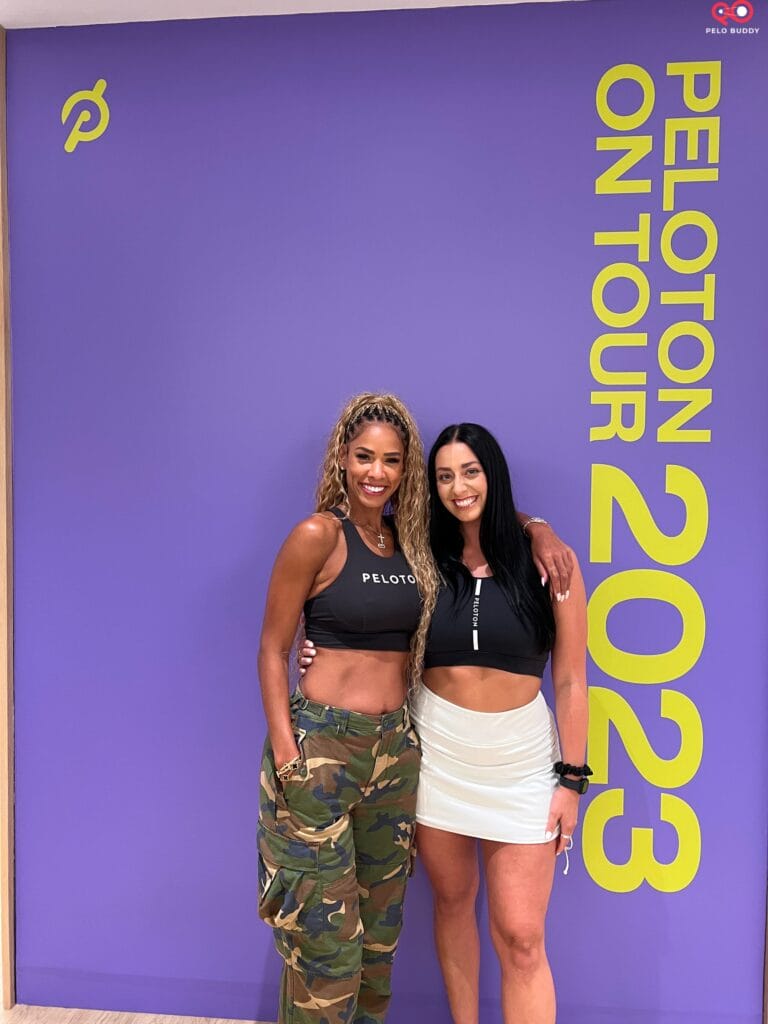 As you progressed through the store, there would be small lines set up leading to each station, for members to queue while they waited for their turn at the next station.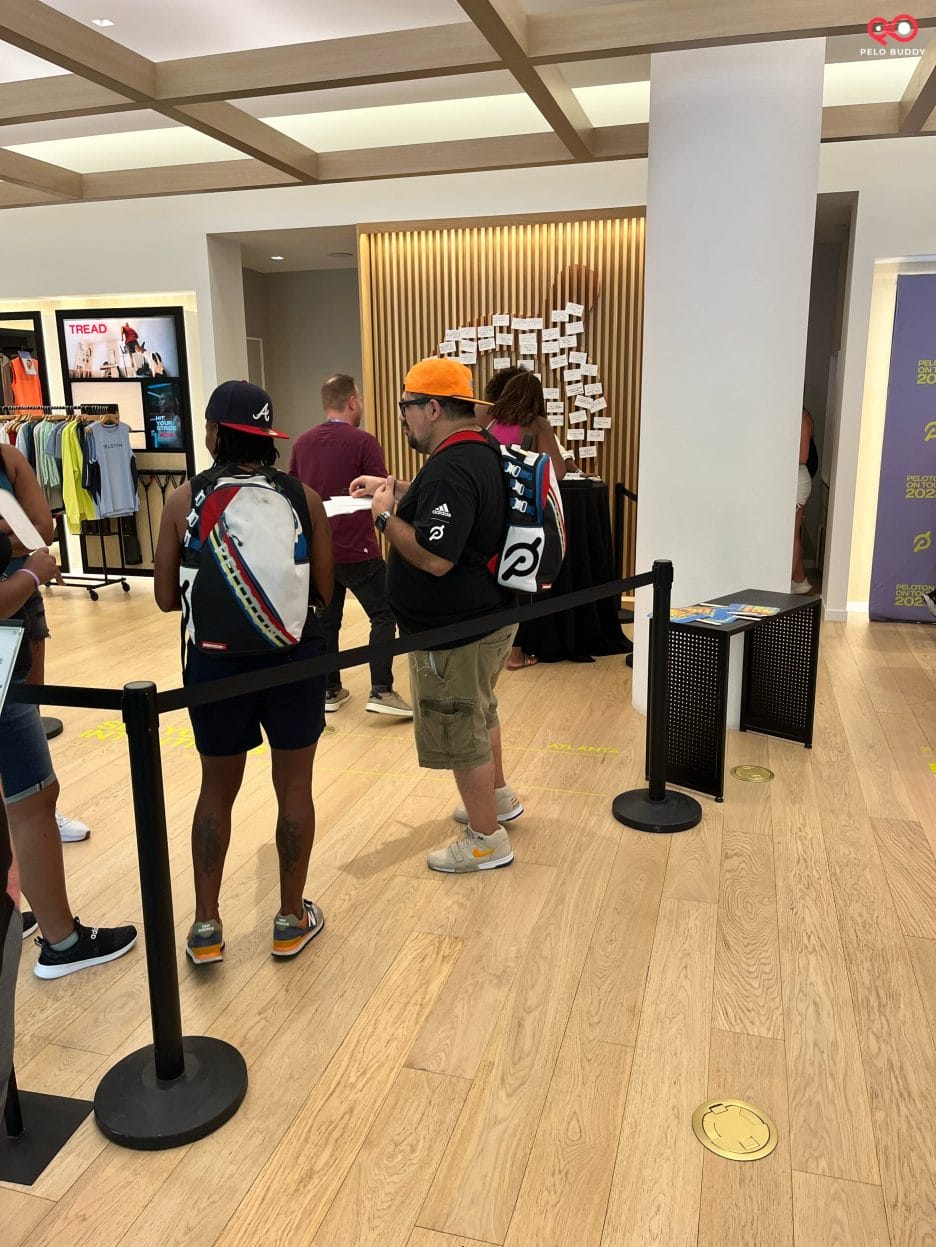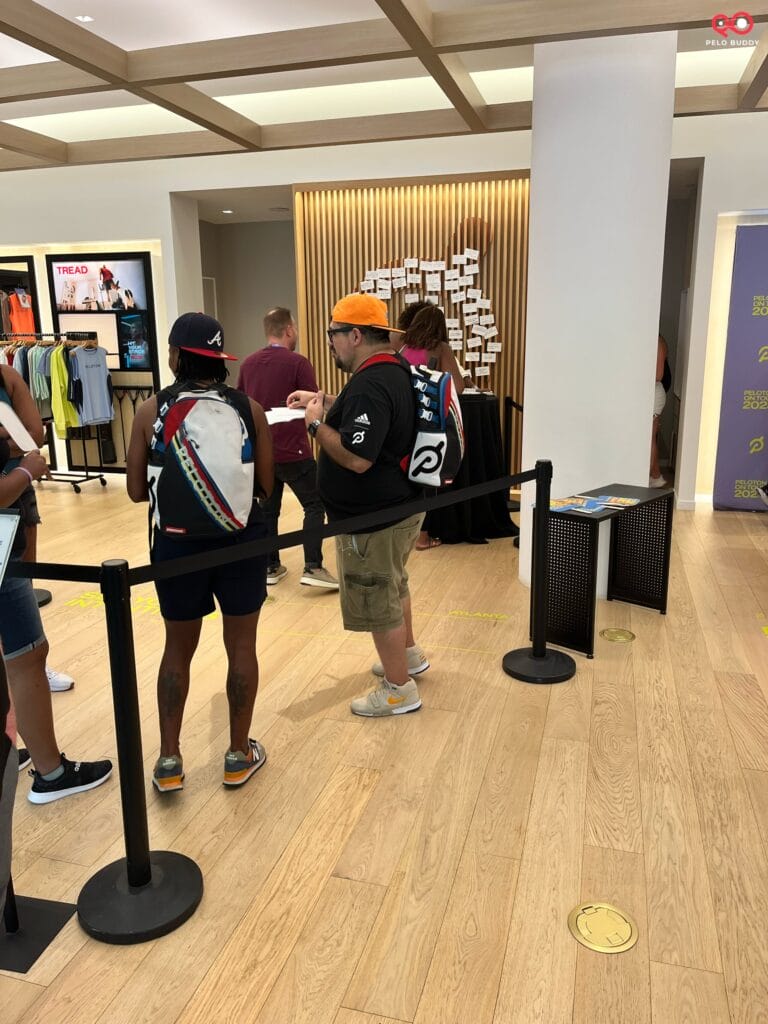 The final station was the intention setting station. In addition to chatting with the instructor and getting a photo, you were asked to write down an athletic goal you have coming up.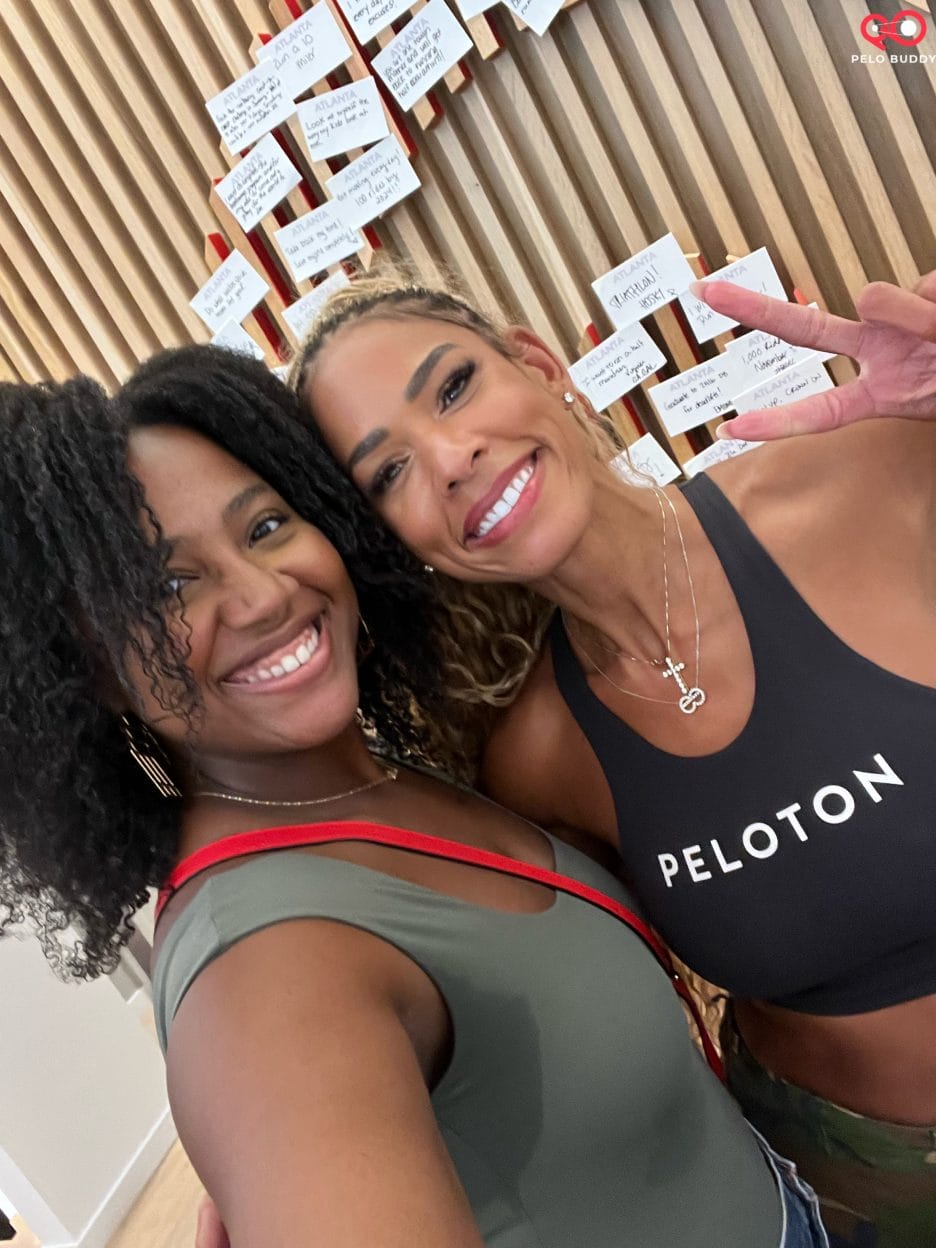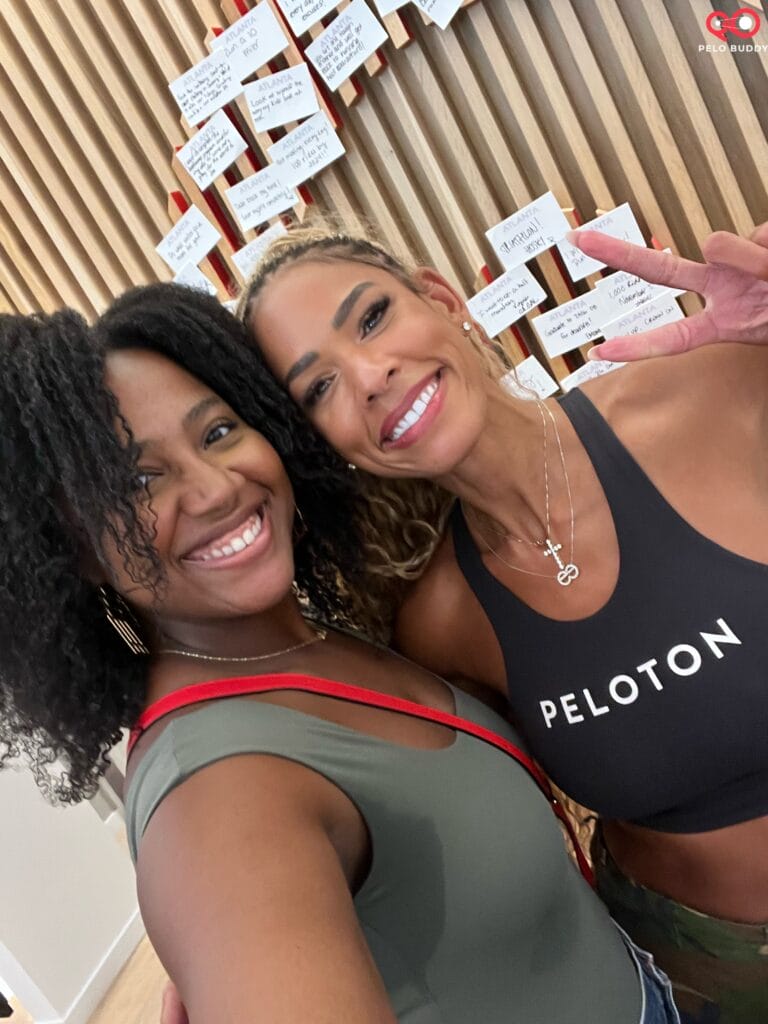 You were given a choice of putting the intention on the wall, or the instructor would sign it and you could take the card home with you.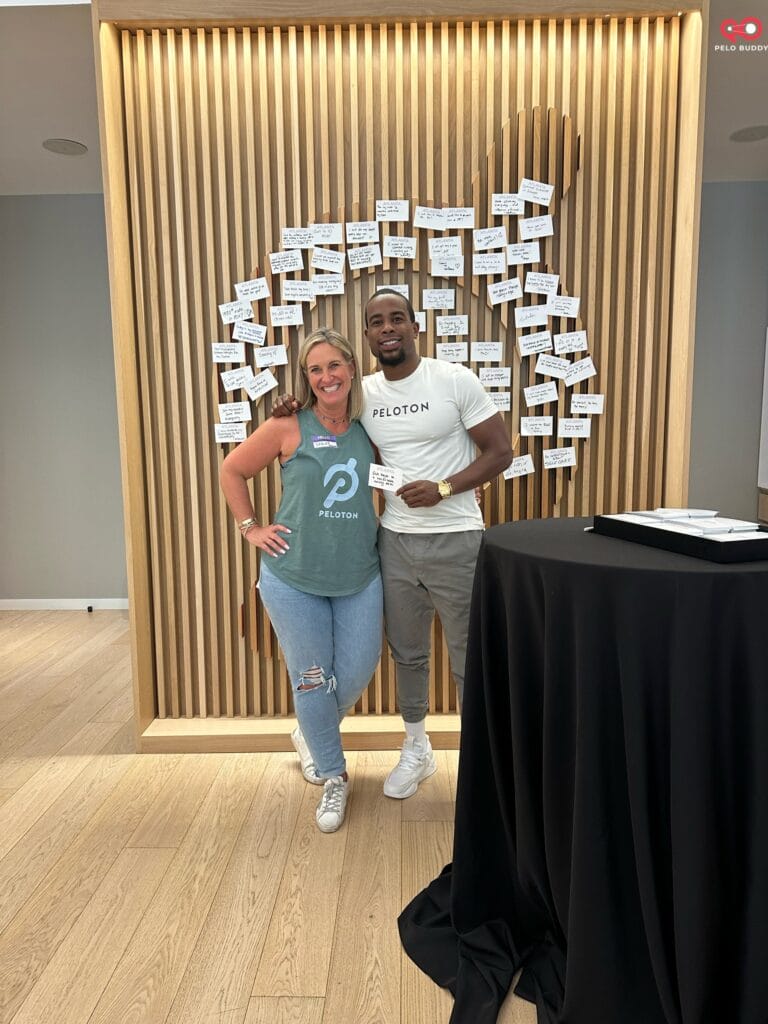 Upon finishing the intention setting station, you were guided by an "Instructor Picks" apparel set up. These were certain apparel items each instructor loved that you were able to buy with a 40% discount.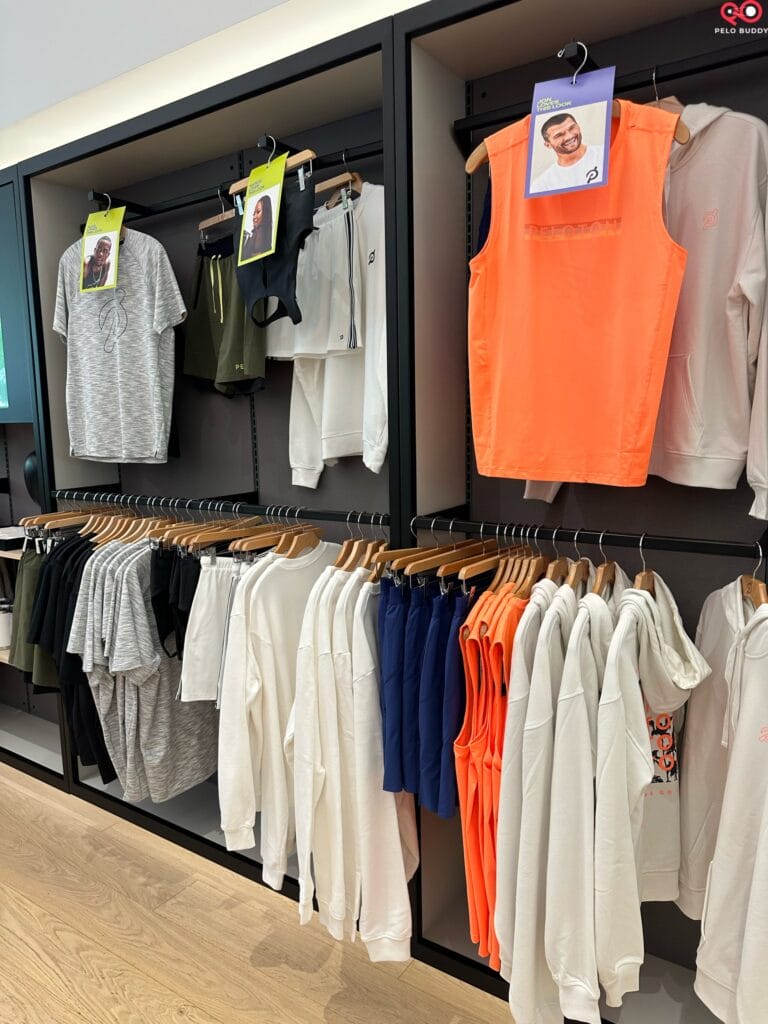 As previously mentioned, during every 30 minute block one or two of the instructors would be "on break". However, even while not officially stationed at one of the booths, they might still be wandering around the showroom saying hello and getting quick selfies with people.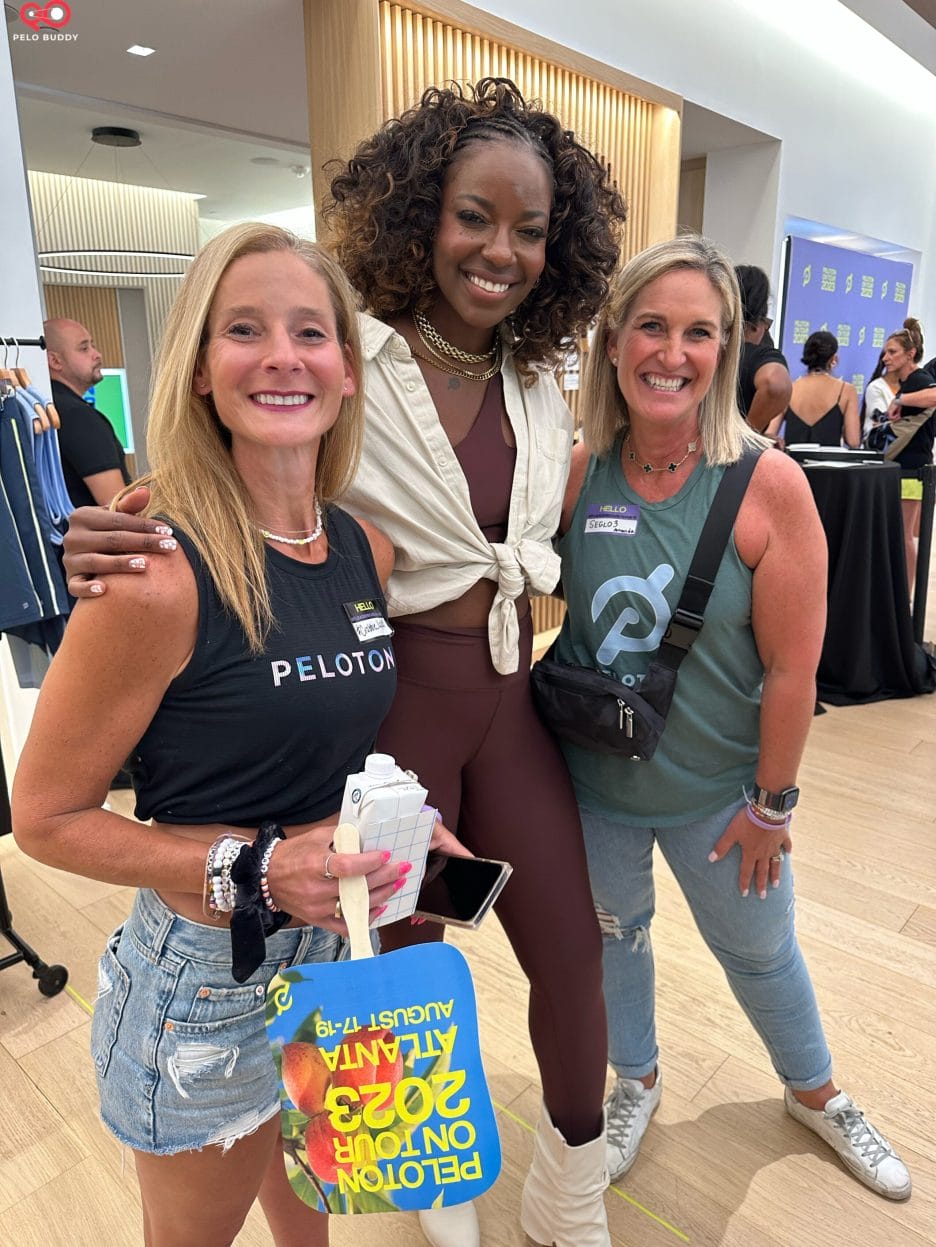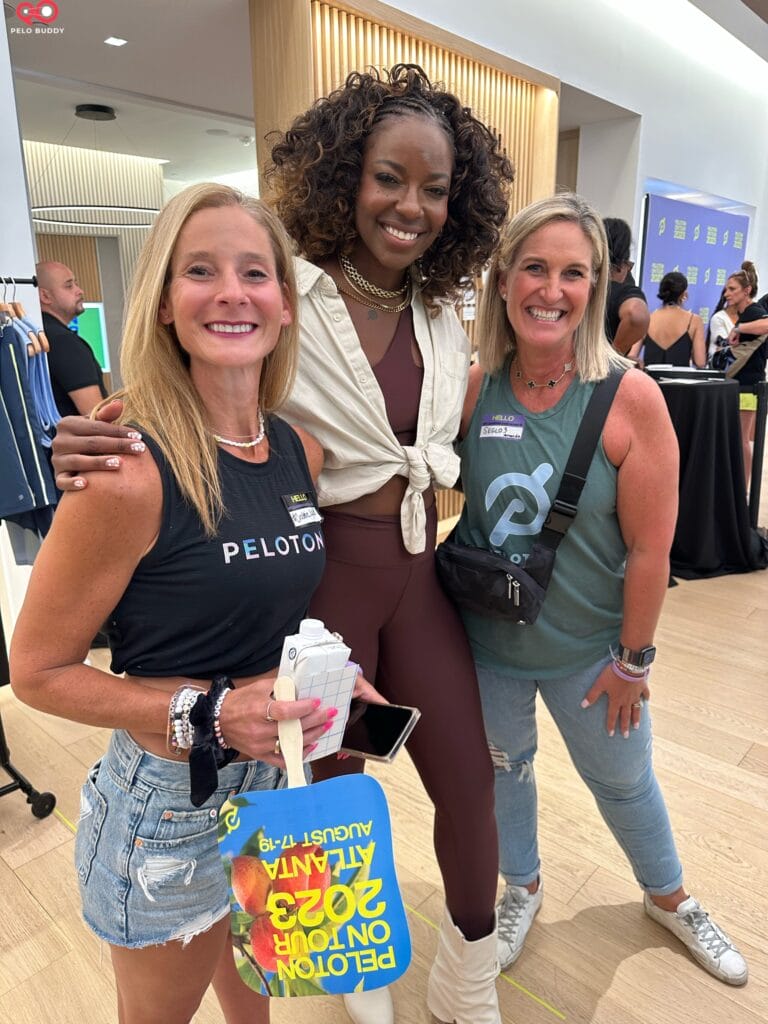 Finally, outside of the store was a small table set up with custom Peloton on Tour Atlanta merchandise. You were able to get it customized by adding a Peloton logo, a Georgia peach for Atlanta, or your initials.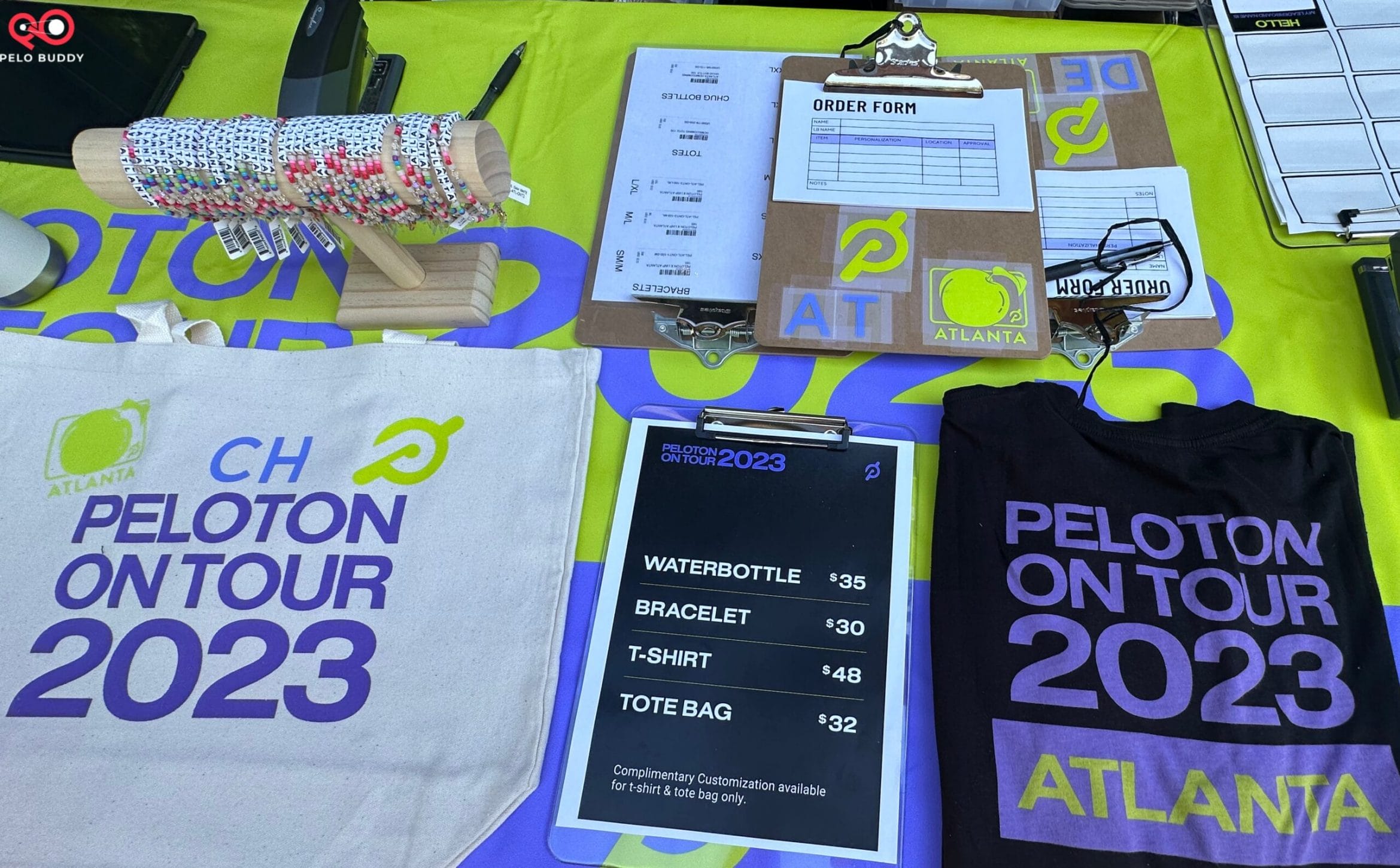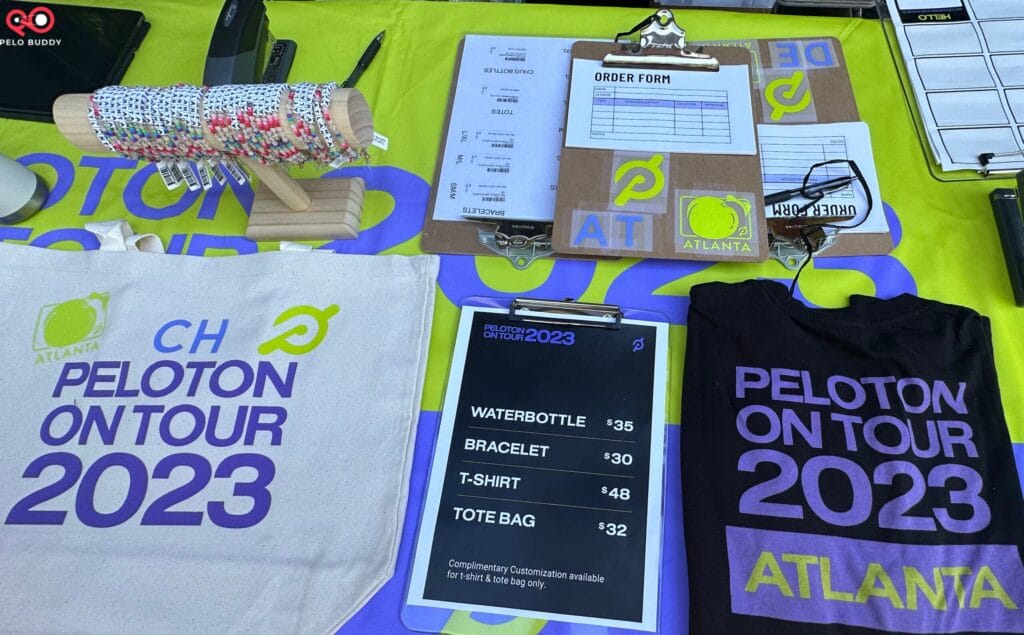 Pricing for the items was the same cost as it had been in Los Angeles.
Water Bottle – $35
Bracelet – $30
T-Shirt – $48
Large Tote Bag – $32
Members were also given a small goodie bag of items as they left the showroom. This included a frame for their polaroid picture, a sticker, and a small tote bag (different than the large tote bag you were able to buy).
We'll continue to share updates about other events throughout the weekend. Peloton on Tour will also have a field day, a panel with Alex Toussaint, outdoor workouts, a Club Hosky party, and the Leaderboard awards.
You can see all the cities and dates for the Peloton on Tour 2023 here. And if you're planning to try to book to one of the other cities, be sure to check out our tips & what to expect when booking Peloton On Tour guide here.
---
Want to be sure to never miss any Peloton news? Sign up for our newsletter and get all the latest Peloton updates & Peloton rumors sent directly to your inbox.