Peloton is hosting an outdoor run event, likely with Peloton instructors, from the Peloton Studios London store on August 24. A new event page has been published in advance of the gathering:
Please join us for a special outdoor run on Thursday 24th August.
Hang out with the Peloton Running Community as we head out for a social run around the city of London!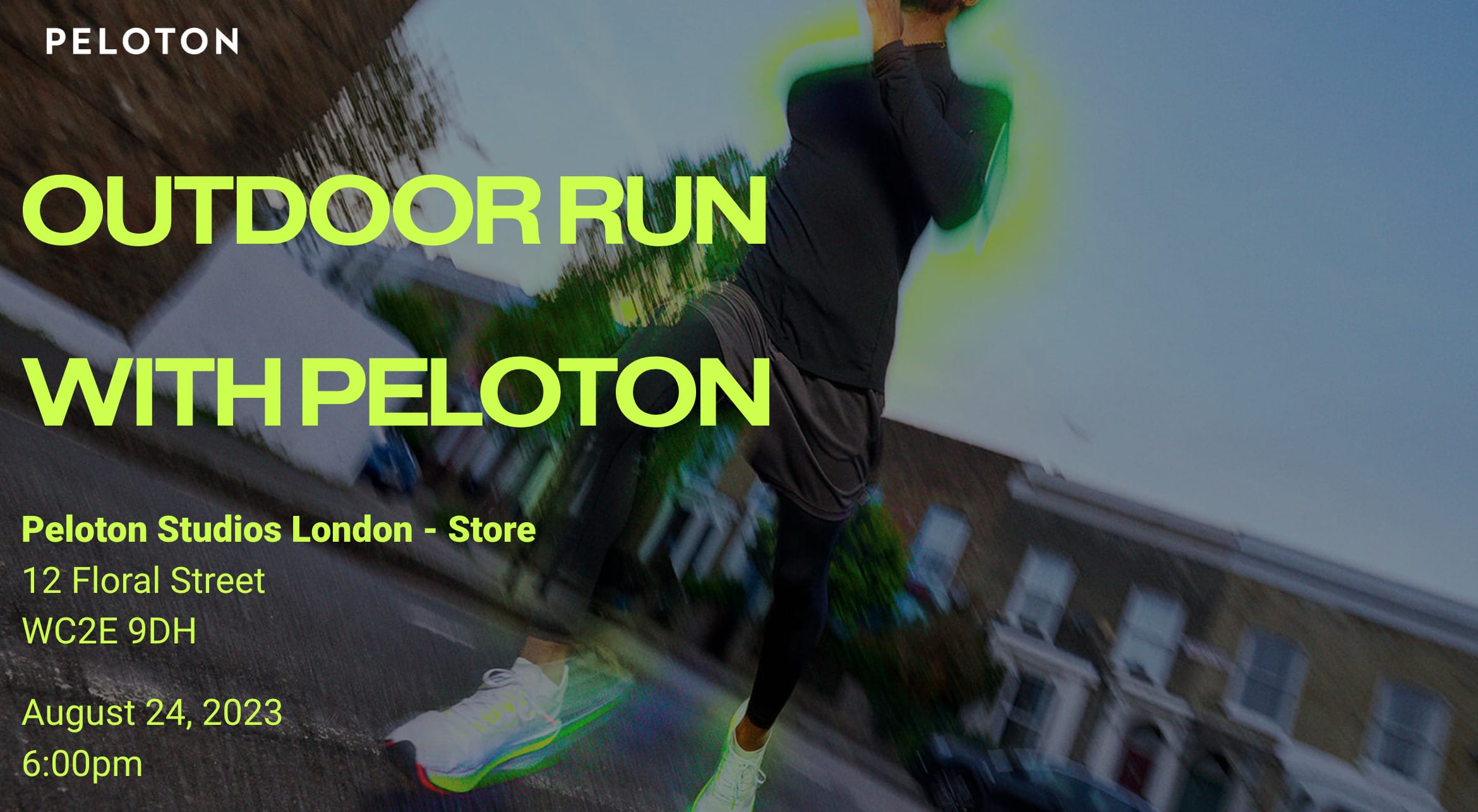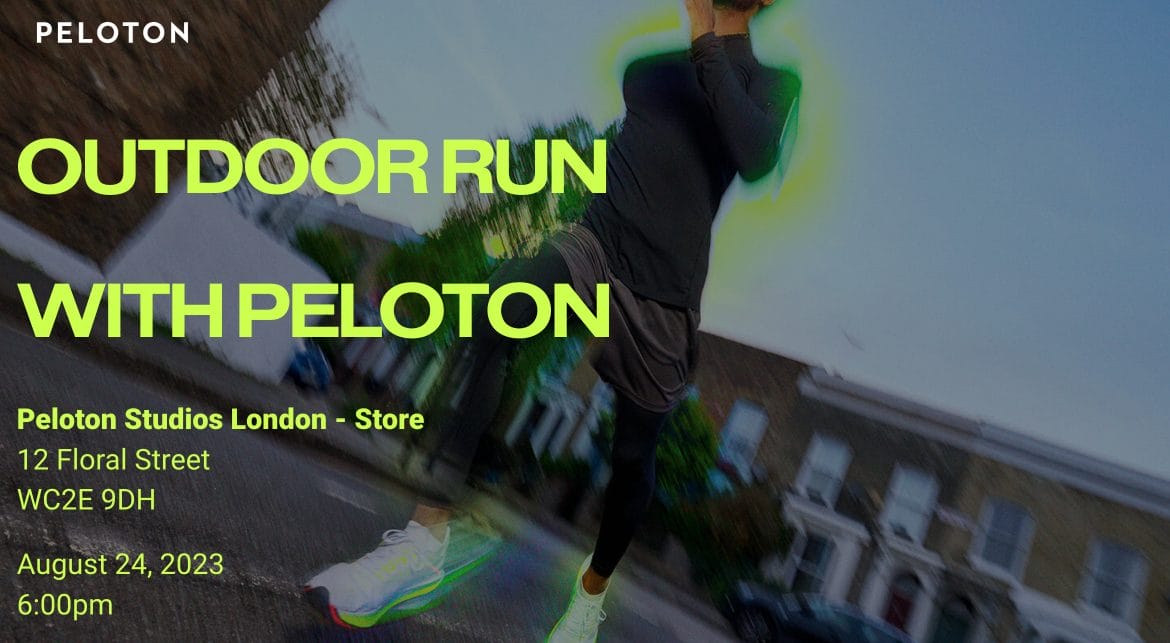 Though the event does not specifically mention instructors possibly attending, Jon Hosking promoted the event via his Instagram account, and added a note hinting that he might be present. One or two other instructors might be present as well. Of course, these are all subject to change between now and the event.
Jon also teased a possible outdoor run club in London during a Tread class last year, and his latest Instagram story references "pipedream to reality."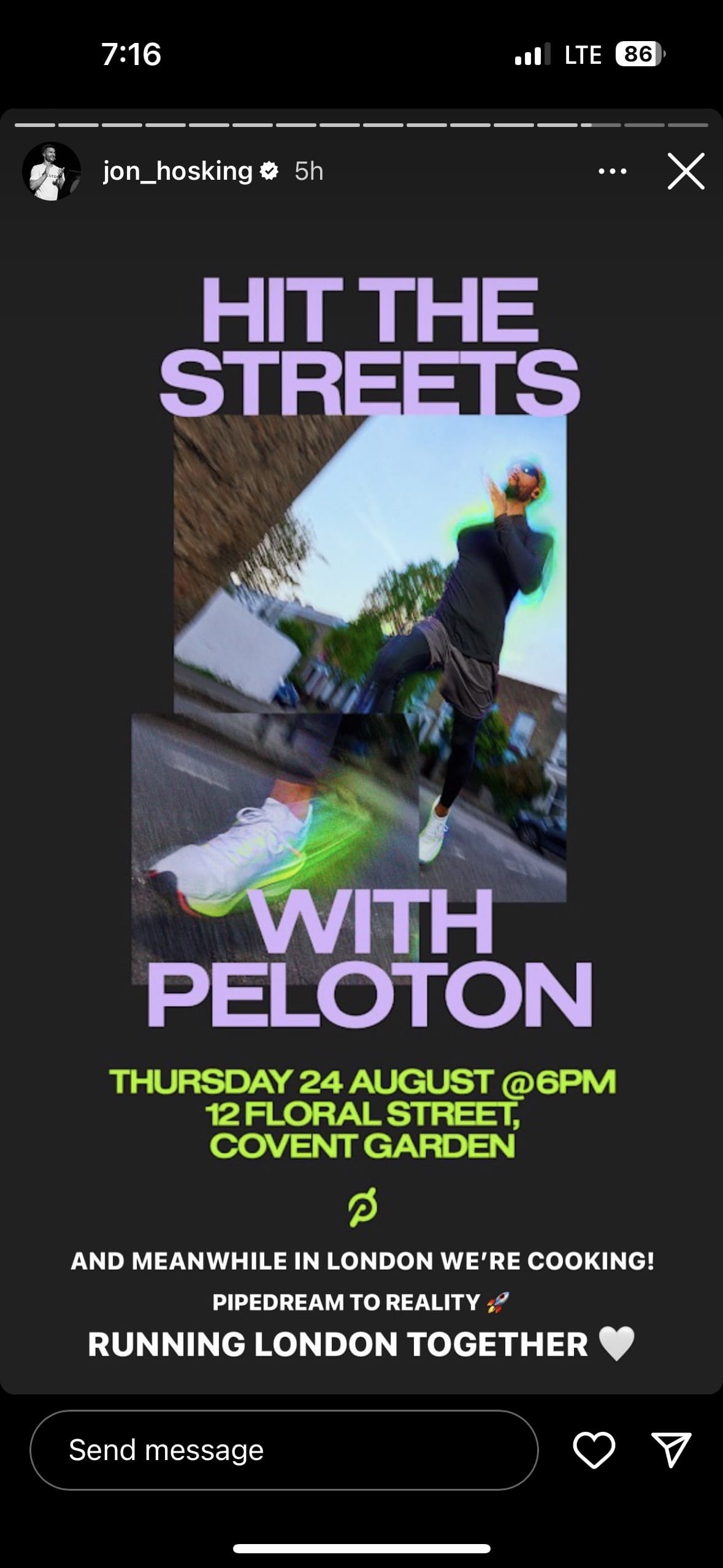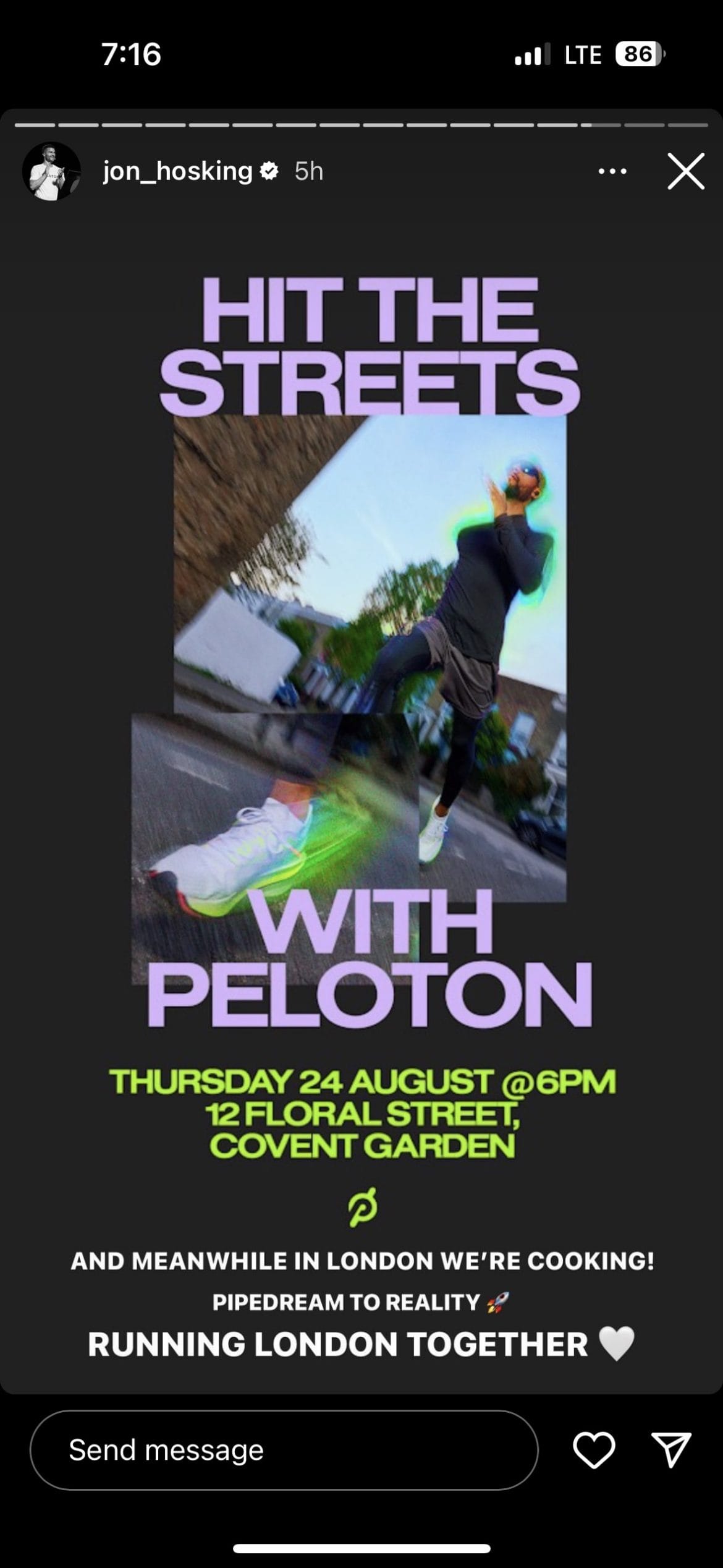 The event will begin at 6:00 p.m. at the Peloton Studios London store, located at 12 Floral Street. The group will depart promptly at 6:30 p.m. for an outdoor run in the area. Members are encouraged to wear their favorite Peloton Apparel gear and be sure to sport proper shoes. The event is for all running levels, and there is a note that Peloton will have "designated team members" to provide support throughout the run.
As of publishing time the event is already sold out, but there is still a waitlist available. There is no cost to attend the event. Members will be asked to complete a waiver before participating in the event.
For all of the event details, access the Peloton event website. Those with questions are directed to reach out via email to studioseventsld@onepeloton.com.
---
Want to be sure to never miss any Peloton news? Sign up for our newsletter and get all the latest Peloton updates & Peloton rumors sent directly to your inbox.