Following the end of their 2022 Black Friday & Cyber Monday sales on December 6, Peloton has announced a new promotion through December 25, 2022. Customers can receive up to $400 off of Peloton Bike, Bike+, and Tread packages, and up to $200 off Peloton Guide and Row packages.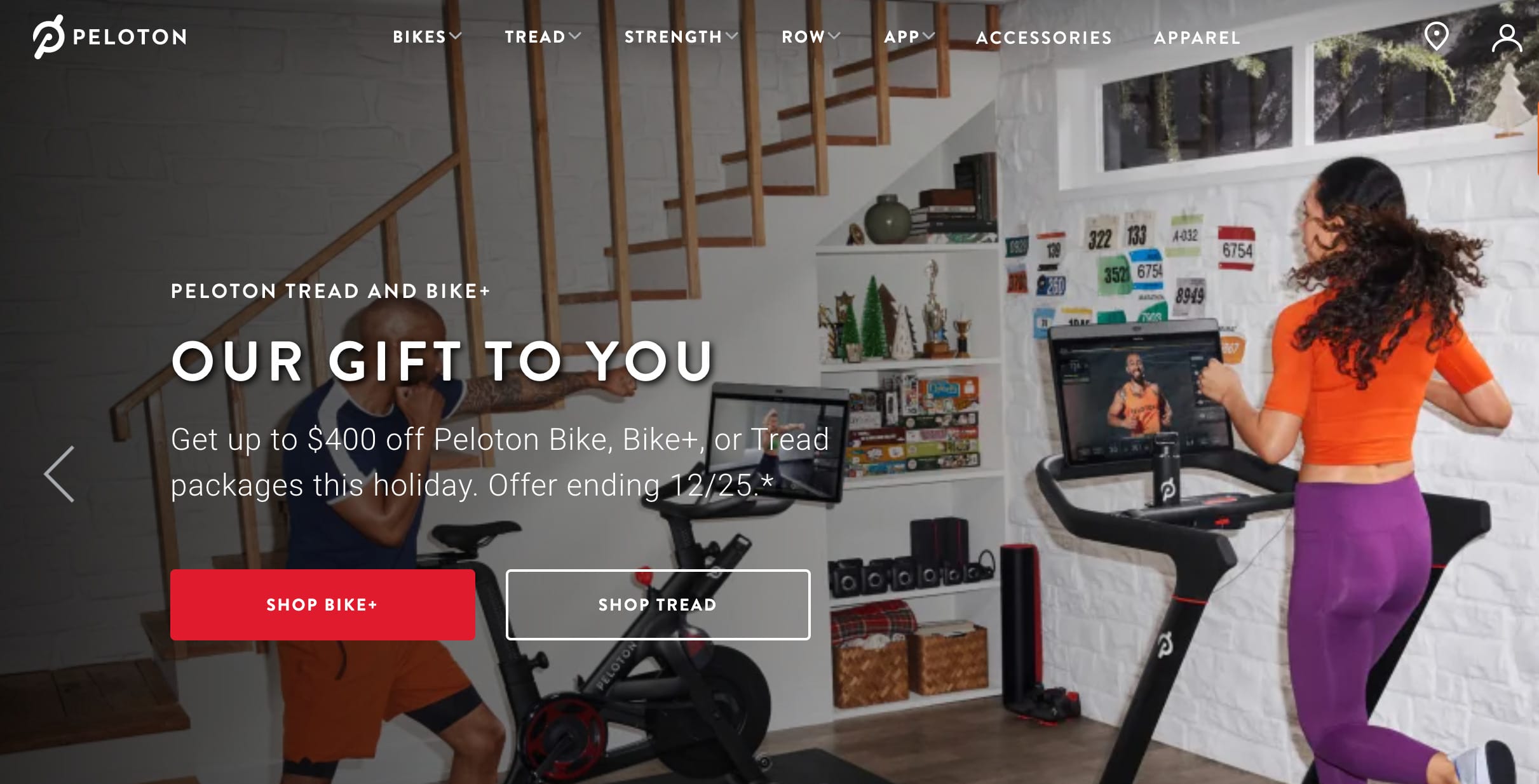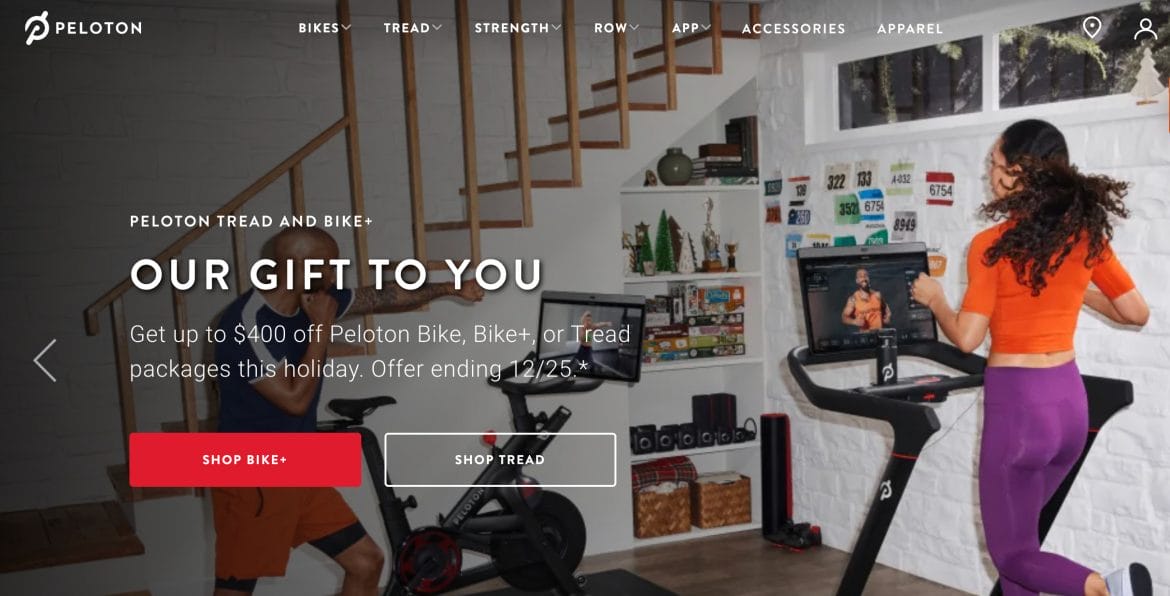 Peloton has updated the home page with two new images reflecting the offer, and they also sent an email to members sharing the news.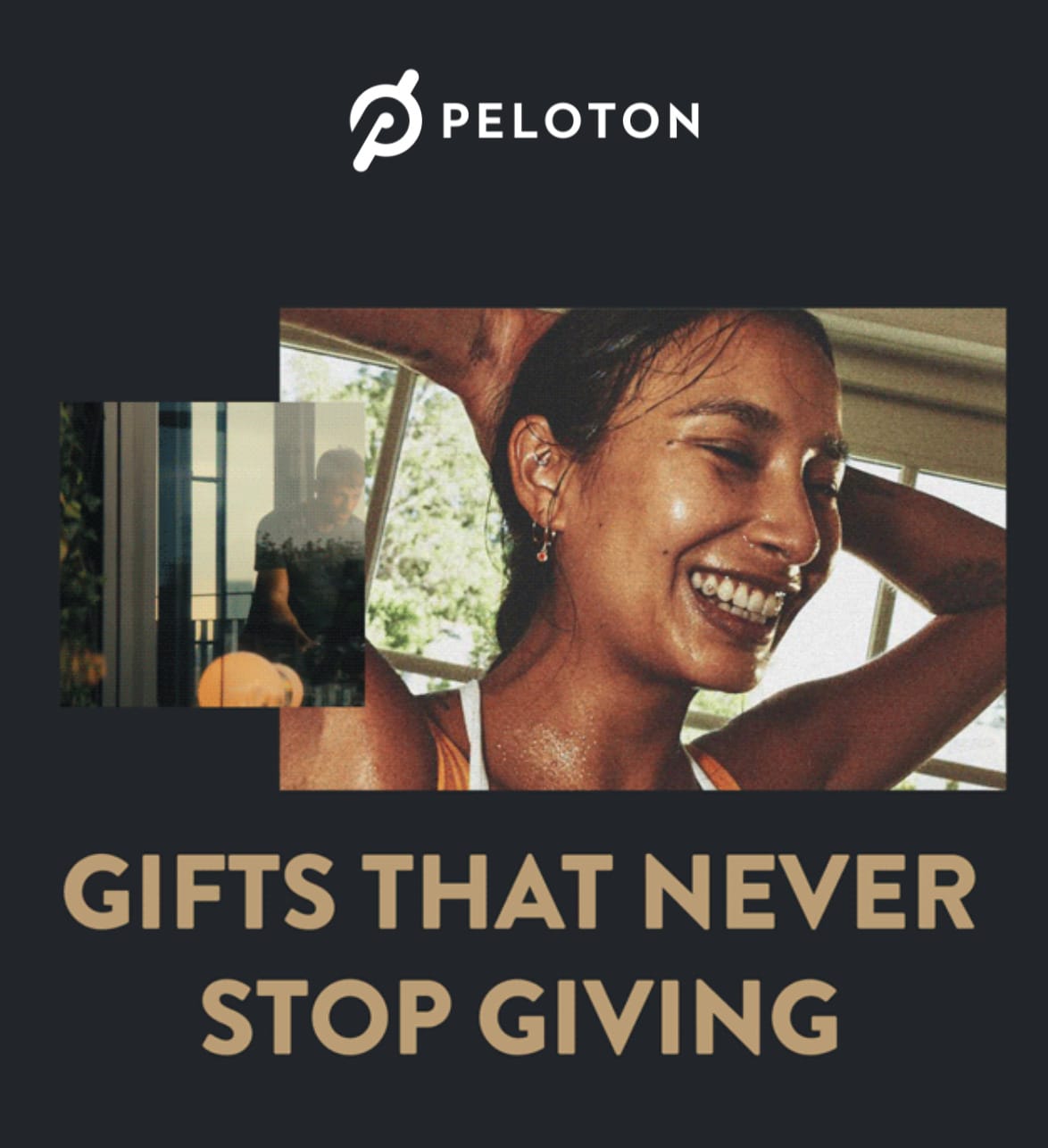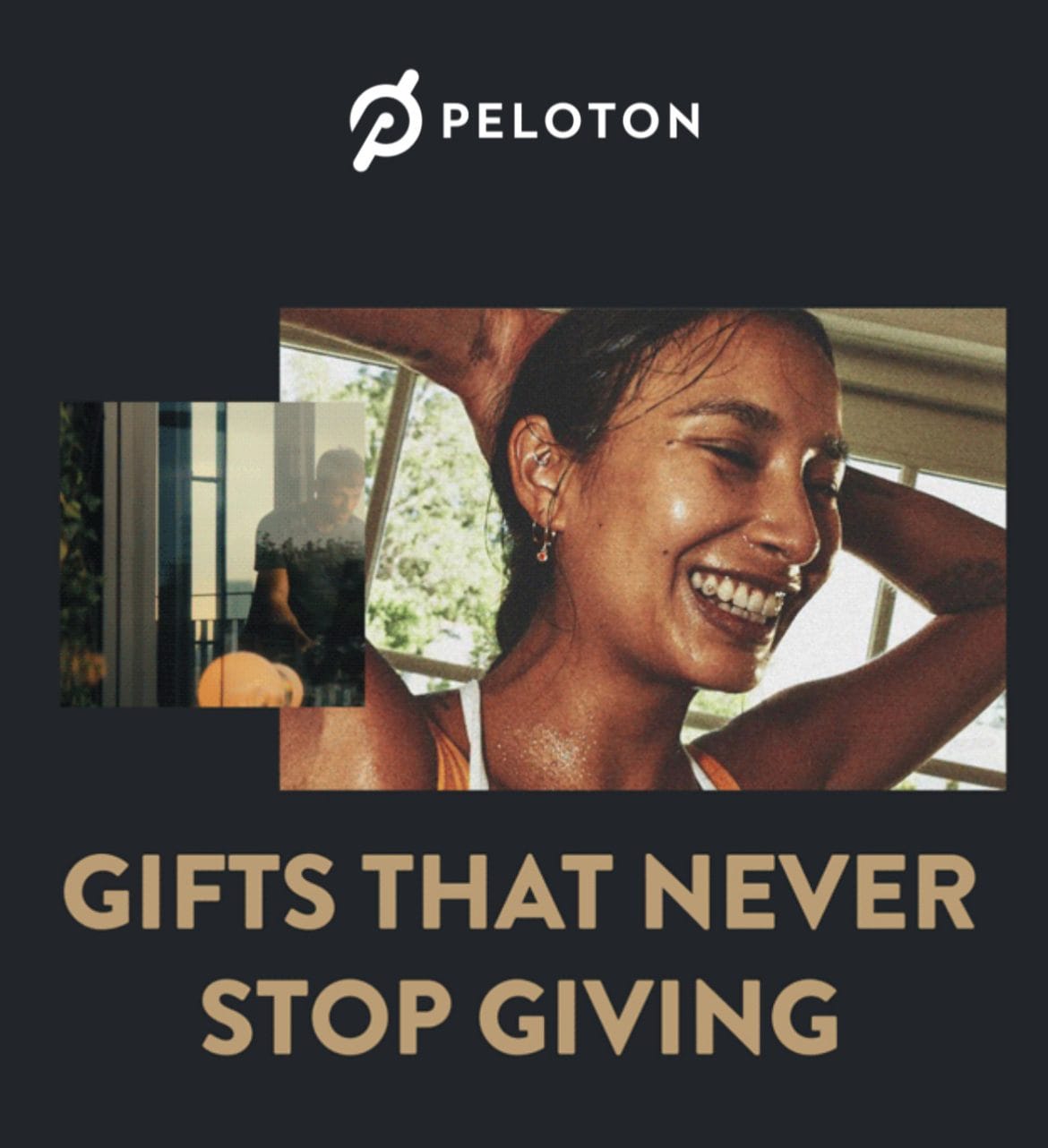 Peloton has also published a new support page containing additional details. Orders must be placed between December 7 and December 25, and include one of the below accessories packages in order to qualify for the discount: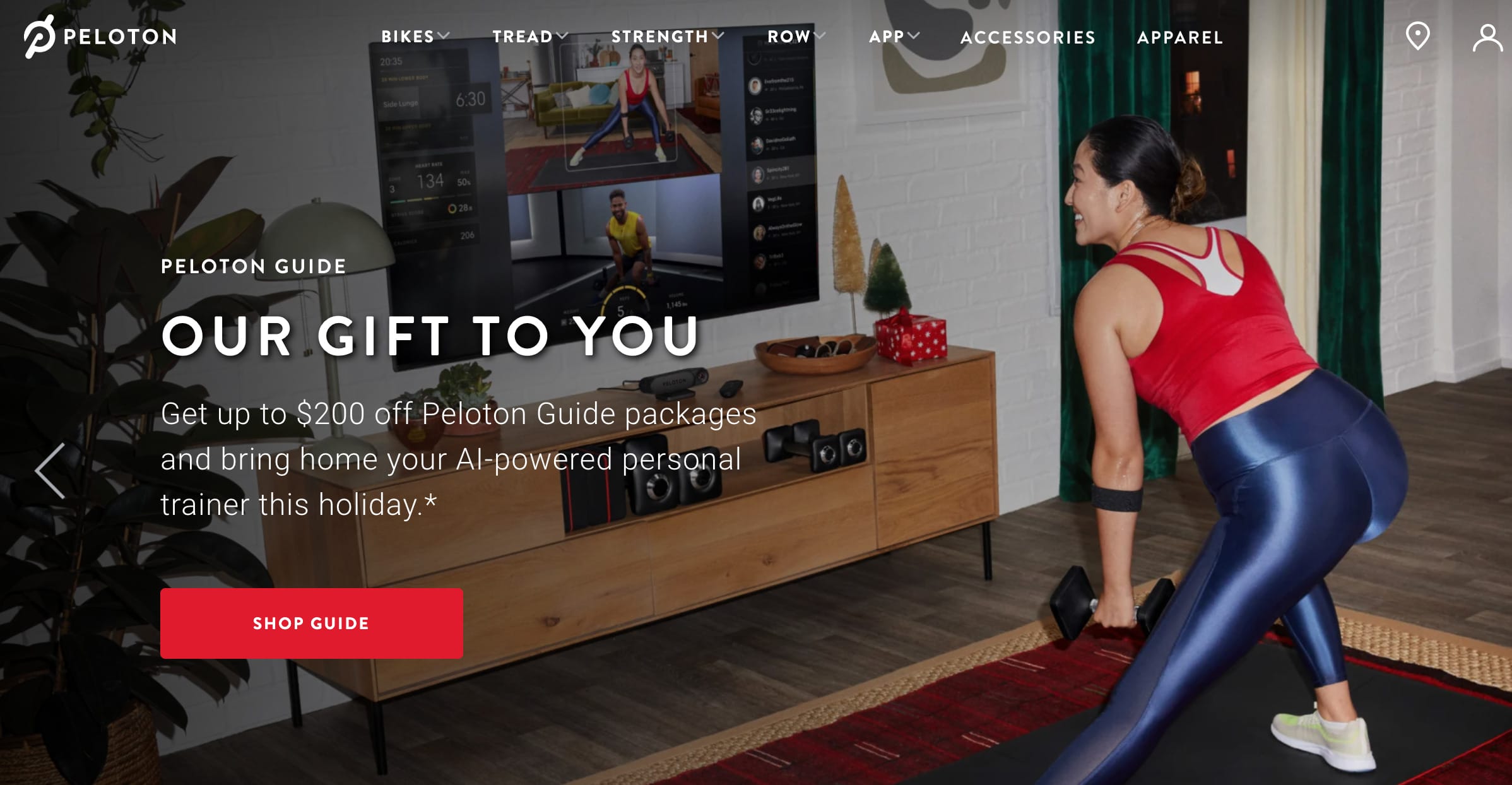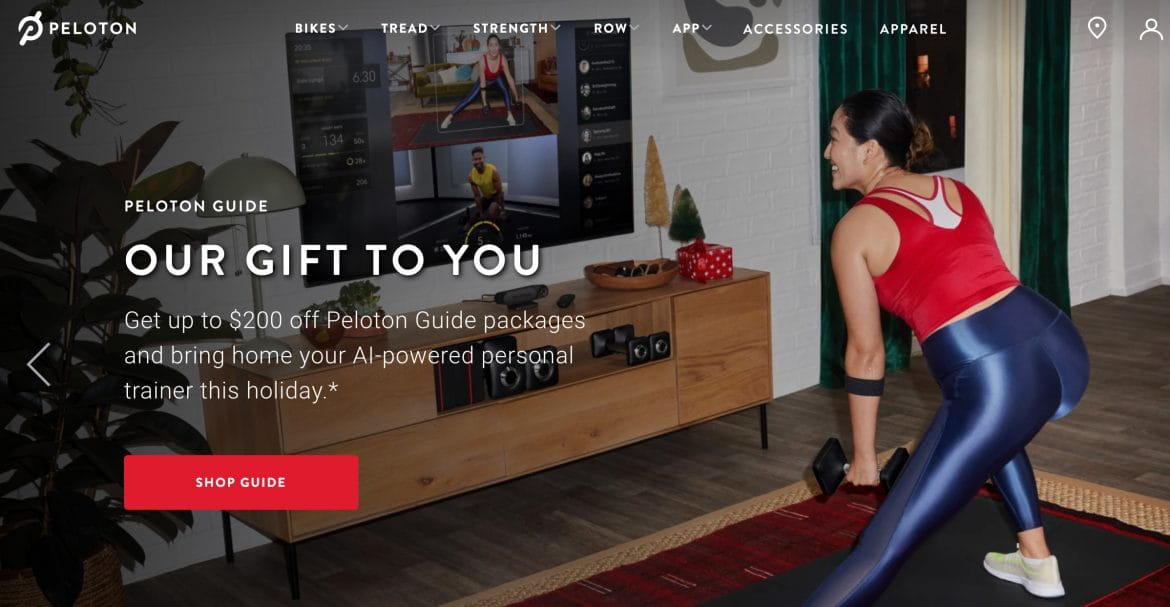 As always, those who purchase hardware must separately sign up for the All-Access Membership, which costs $44 per month.
This promotion does not offer as much of a discount as the final Black Friday & Cyber Monday deal, but it is more of a discount than the original Black Friday & Cyber Monday sale before it was doubled.
You can make the device purchase via the Peloton website, or by visiting or calling your local showroom. As a reminder, buying through a showroom will help a local Peloton employee earn a commission.
---
Want to be sure to never miss any Peloton news? Sign up for our newsletter and get all the latest Peloton updates & Peloton rumors sent directly to your inbox.