Yoga conditioning classes have officially launched this week on the Peloton platform. In addition to the live two-for-one kickoff class with Kristin McGee and Mariana Fernández that had more than 1,200 members on the leaderboard, eight new classes have dropped in the on-demand library and been placed in a new collection.
As of publishing time, the Yoga Conditioning Collection contains nine classes with Kristin McGee, Mariana Fernández, and Kirra Michel. The description reads:
Yoga Conditioning classes add light weights and repetition to familiar yoga shapes to build a stronger, more confident yoga practice. Set to upbeat playlists, you'll create stability in these fun classes.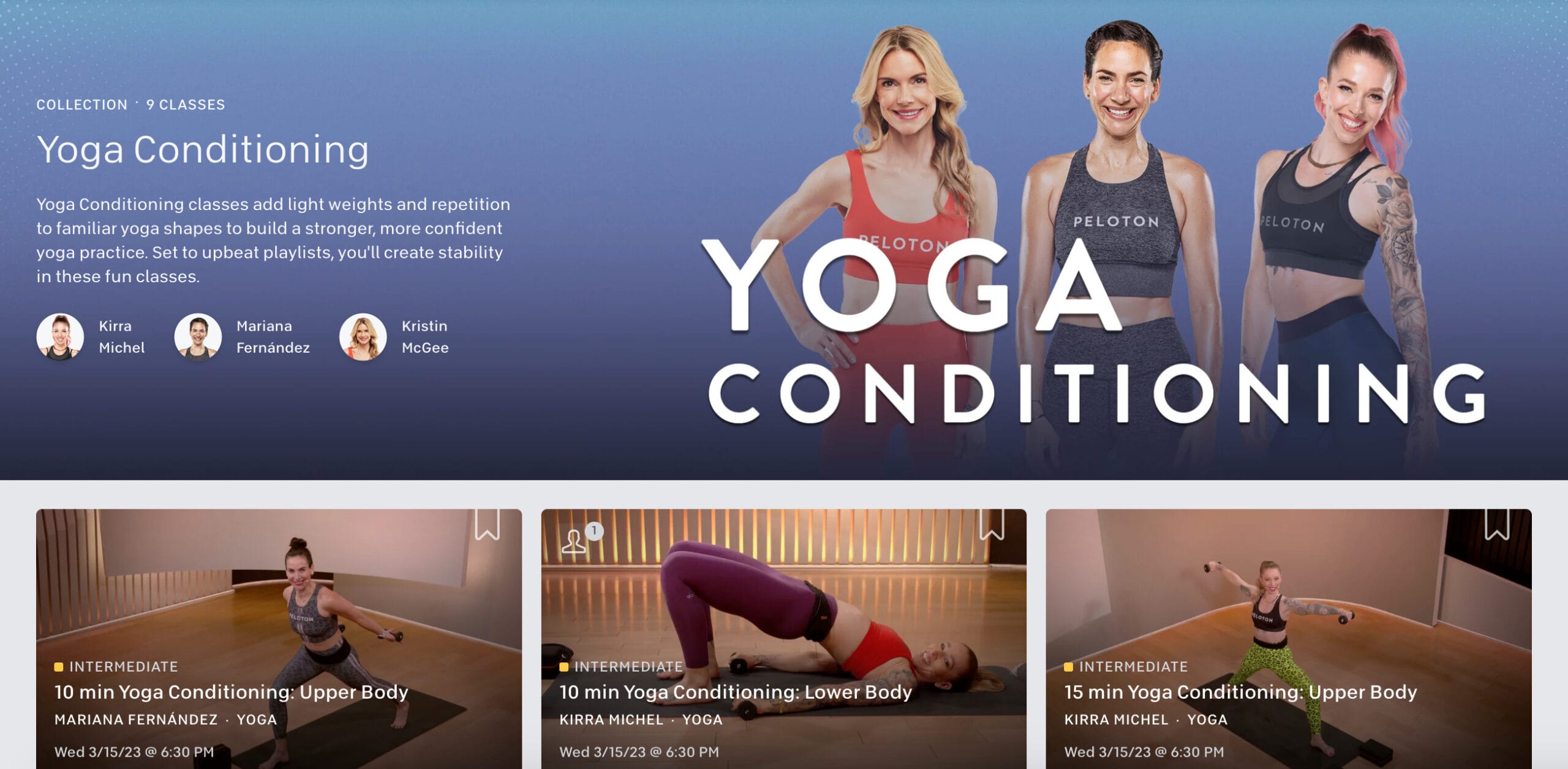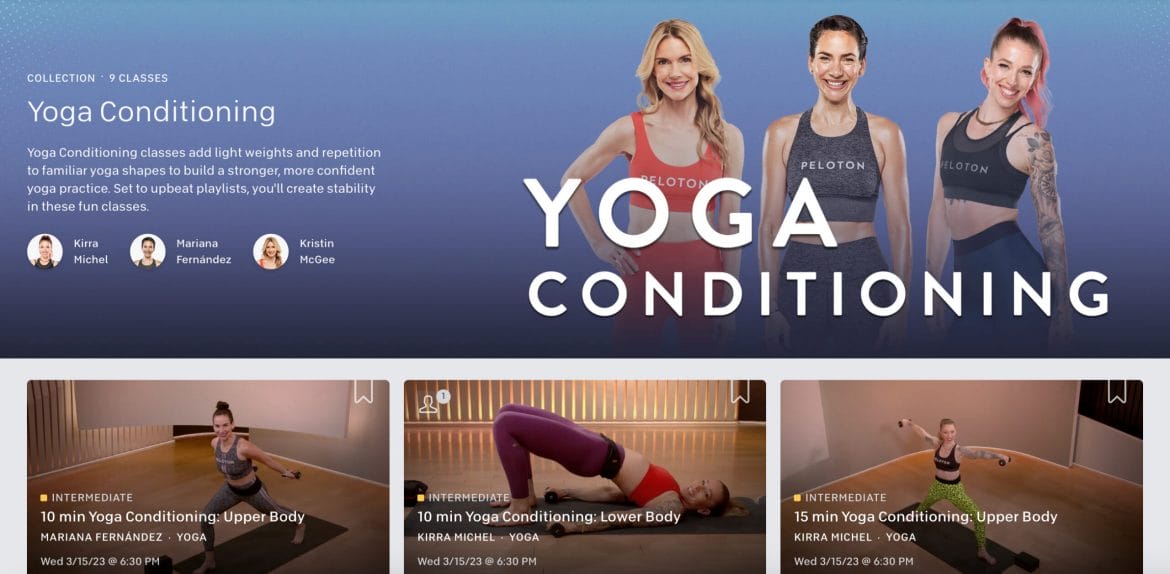 Classes range in length from 10 to 30 minutes and have specific classes focusing on full body, upper body, lower body, and core. You can access the collection via the app, hardware device, and the Peloton website.
The collection will allow members to easily access all yoga conditioning classes in one place, as there is not currently a filter in the yoga library for conditioning classes – though one could be added in the future. It is unclear how regularly new yoga conditioning classes will be released in the on demand library or appear on the live schedule.
A new video is available on the @PelotonStudios Instagram account featuring Kristin, Mariana, and Kirra that provides a more in-depth overview of what exactly yoga conditioning is, and what exactly to expect when you take a class.
In the video, they state that the goal is to feel stronger and more confident in your yoga practice – but yoga conditioning will not necessarily look or feel like a traditional yoga class.
We first shared the yoga conditioning classes were on the way earlier this month. This is the second new yoga format to launch in recent weeks. In February Peloton dropped the first Yin Yoga classes on demand with Aditi Shah and Denis Morton.
Will you be adding yoga conditioning to your workout regimen?
---
Want to be sure to never miss any Peloton news? Sign up for our newsletter and get all the latest Peloton updates & Peloton rumors sent directly to your inbox.