iPhone users may have noticed new pop-ups following the latest Peloton iOS App update that was released earlier this month.
Peloton implemented two different new iOS 16 features called "Live Activities" and "Dynamic Island". These features were added in version 15.50.0 of the Peloton iOS app, which was released on March 3rd.
First up is the new "Live Activities" feature for the Peloton app. If you are using iOS 16, and have iPhone home screen that supports widgets, you may have received a pop-up notification that reads "Allow Live Activities from Peloton" when starting a workout from your Peloton app.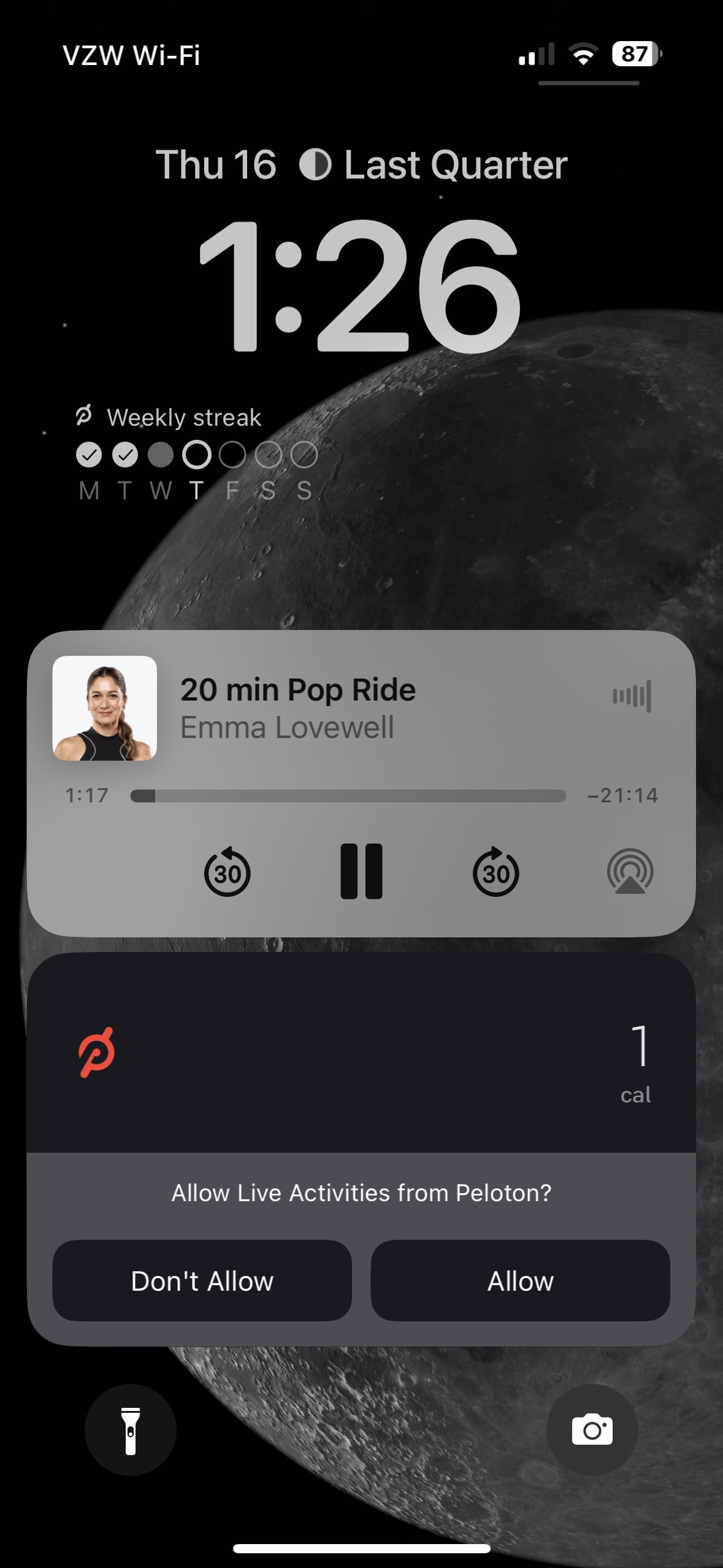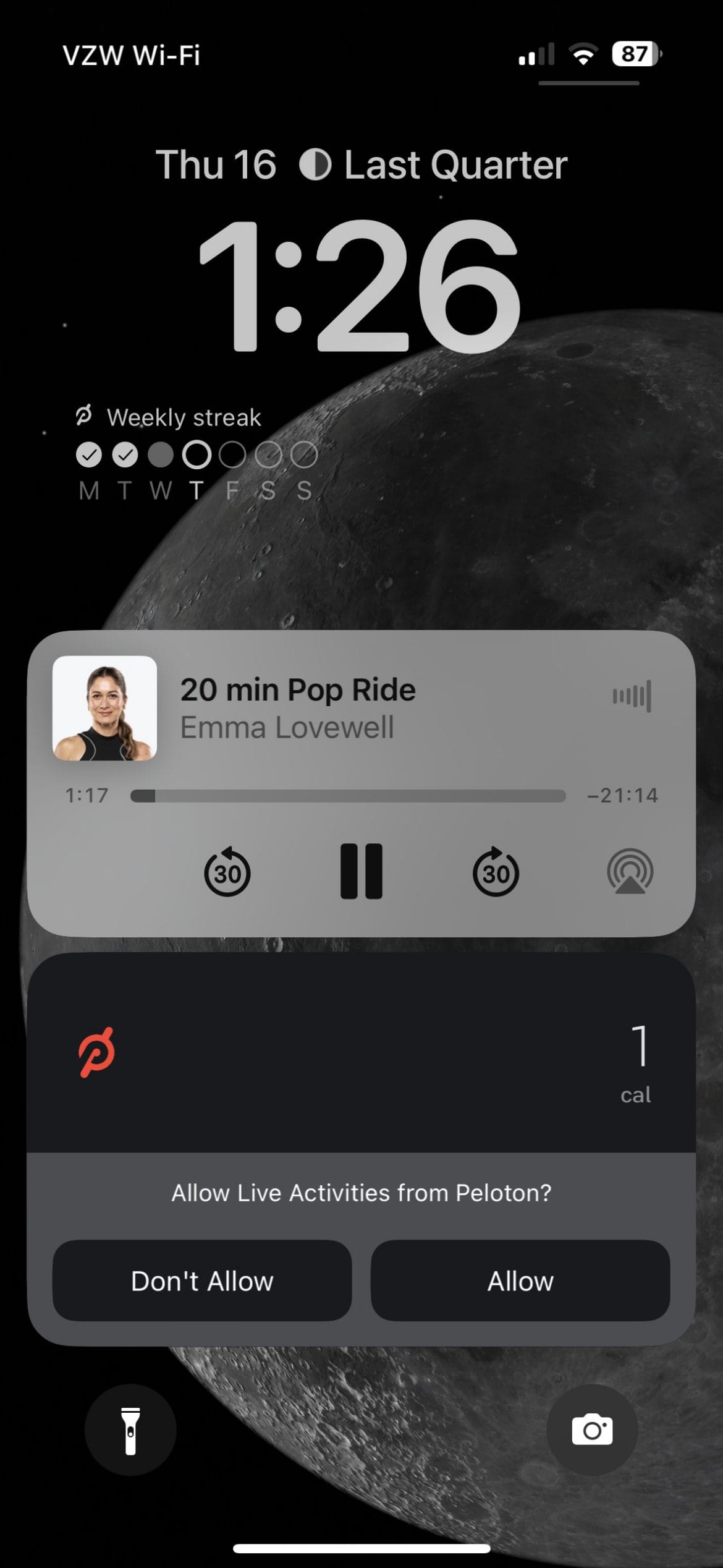 This feature allows Peloton to show a widget on the lock screen that has some in-class statistics in real time. This allows you to look at your phone at a glance, even if the screen has locked, and still get an overview of metrics.
There is an option to allow live activities or to disallow them. If you press the "Allow" button, you will get a new widget on your lock screen – even when the device is locked – that displays your heart rate and calories burned taking a class. Note that currently this only seems to be appearing when you are taking a class through the app. It isn't able to pair with your Bike, Tread or Row and display stats in the widget from the hardware devices. This is a unique feature for those taking classes through the app itself.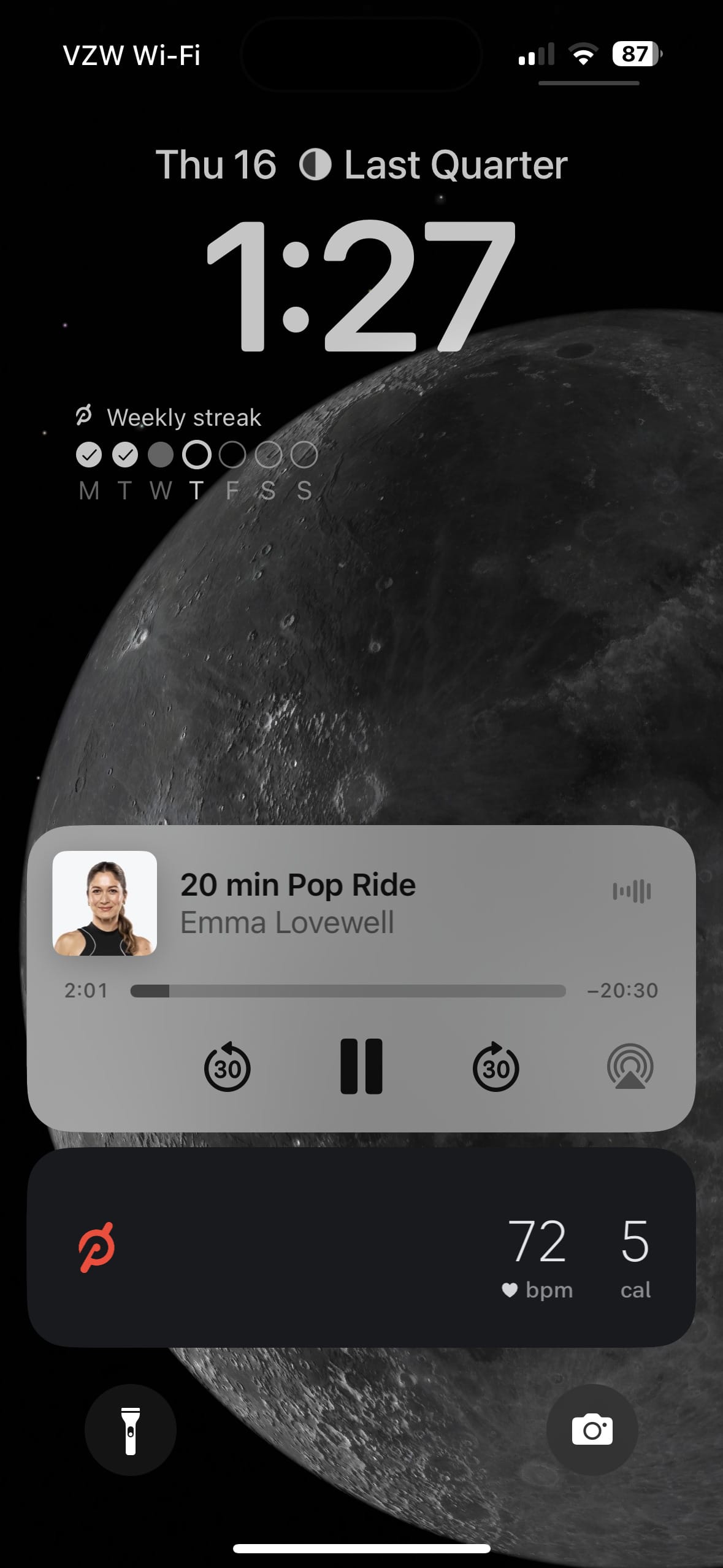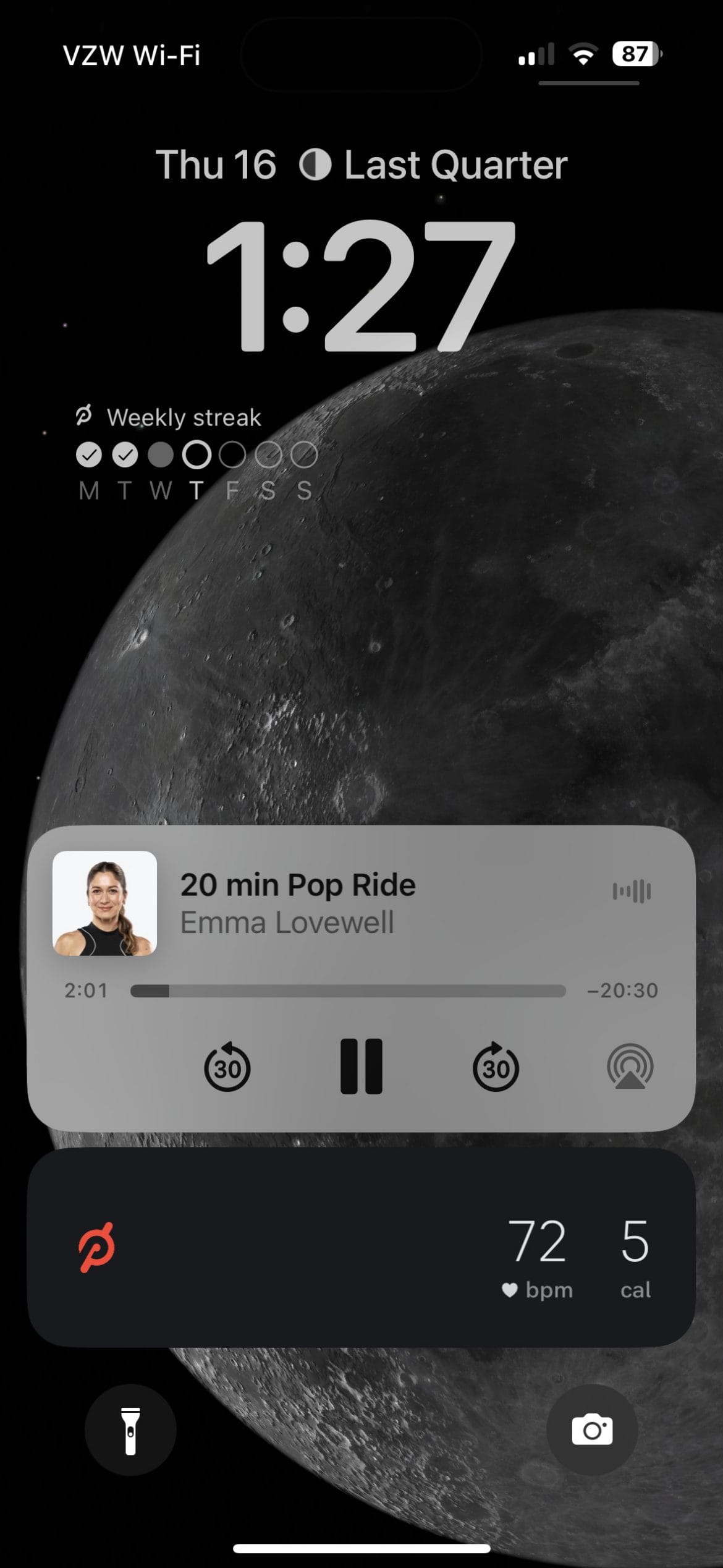 This essentially allows you to monitor key metrics from your home screen without having the full app open.
At a later time you may receive a pop-up notification asking if you want to continue to allow live activities from Peloton. There is an option to "Always Allow" – which will enable that setting moving forward.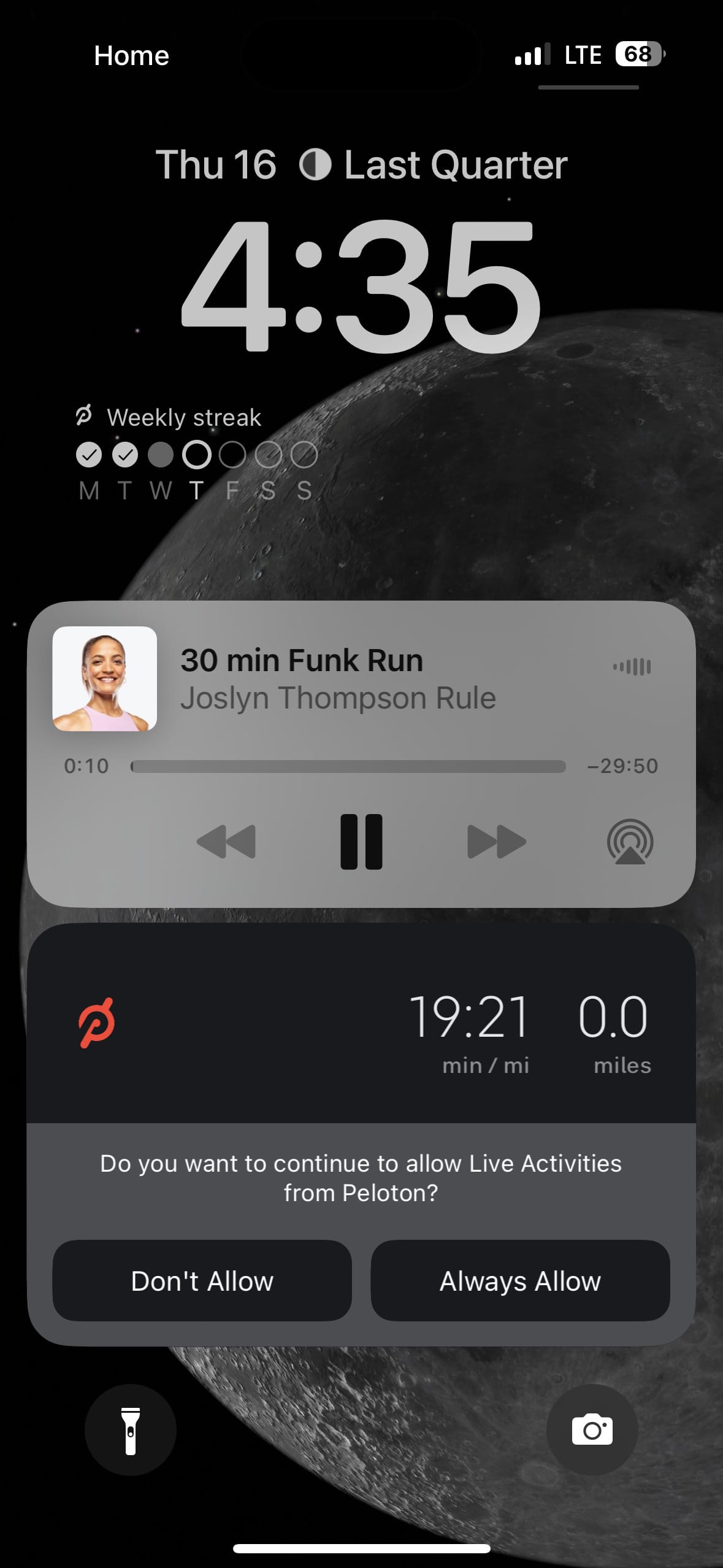 The feature also works when completing an outdoor class via the Peloton app. When doing an outdoor run, the live activities feature will display your pace and distance. However, even if you have a heart rate monitor, it will not display heart rate metrics – as it is using the space it would normally display your heart rate for the more specific running metrics.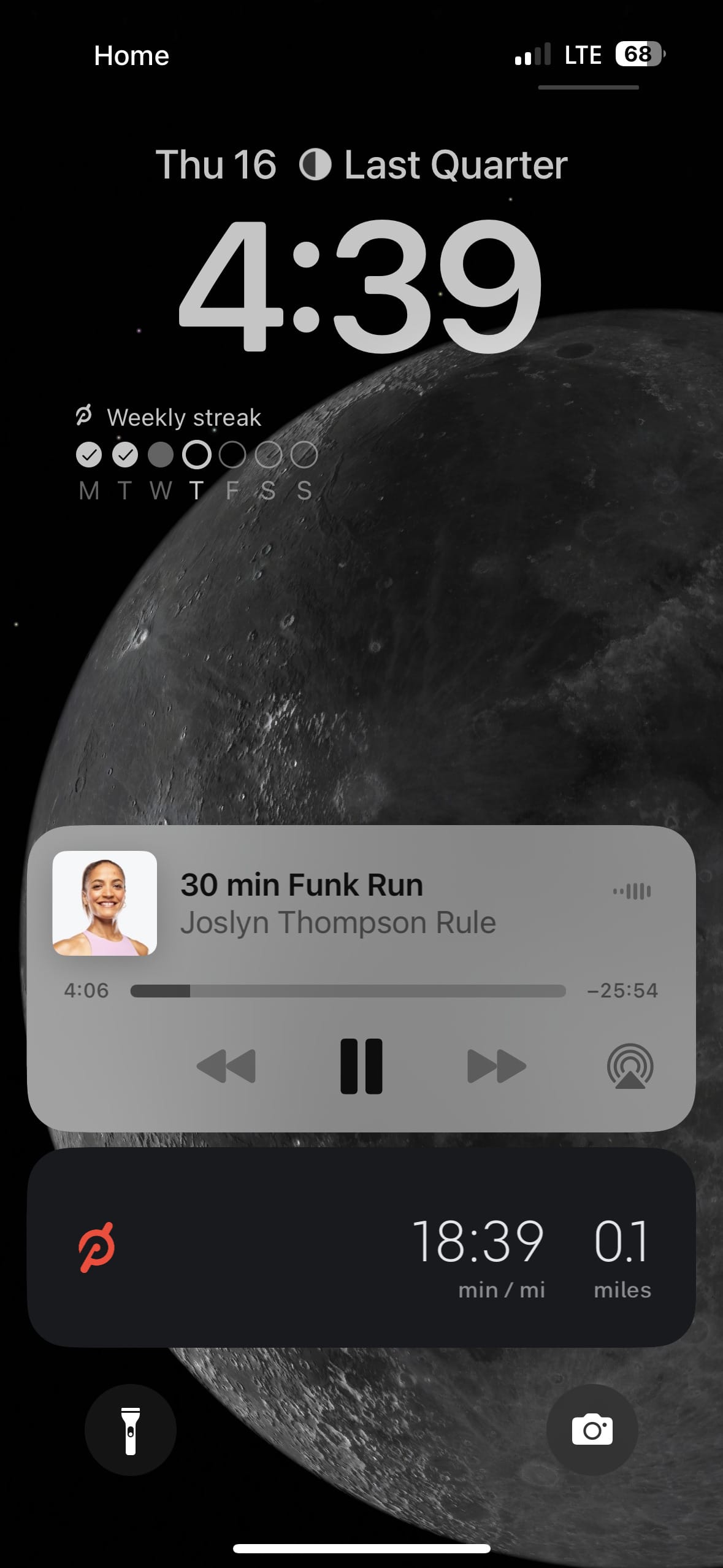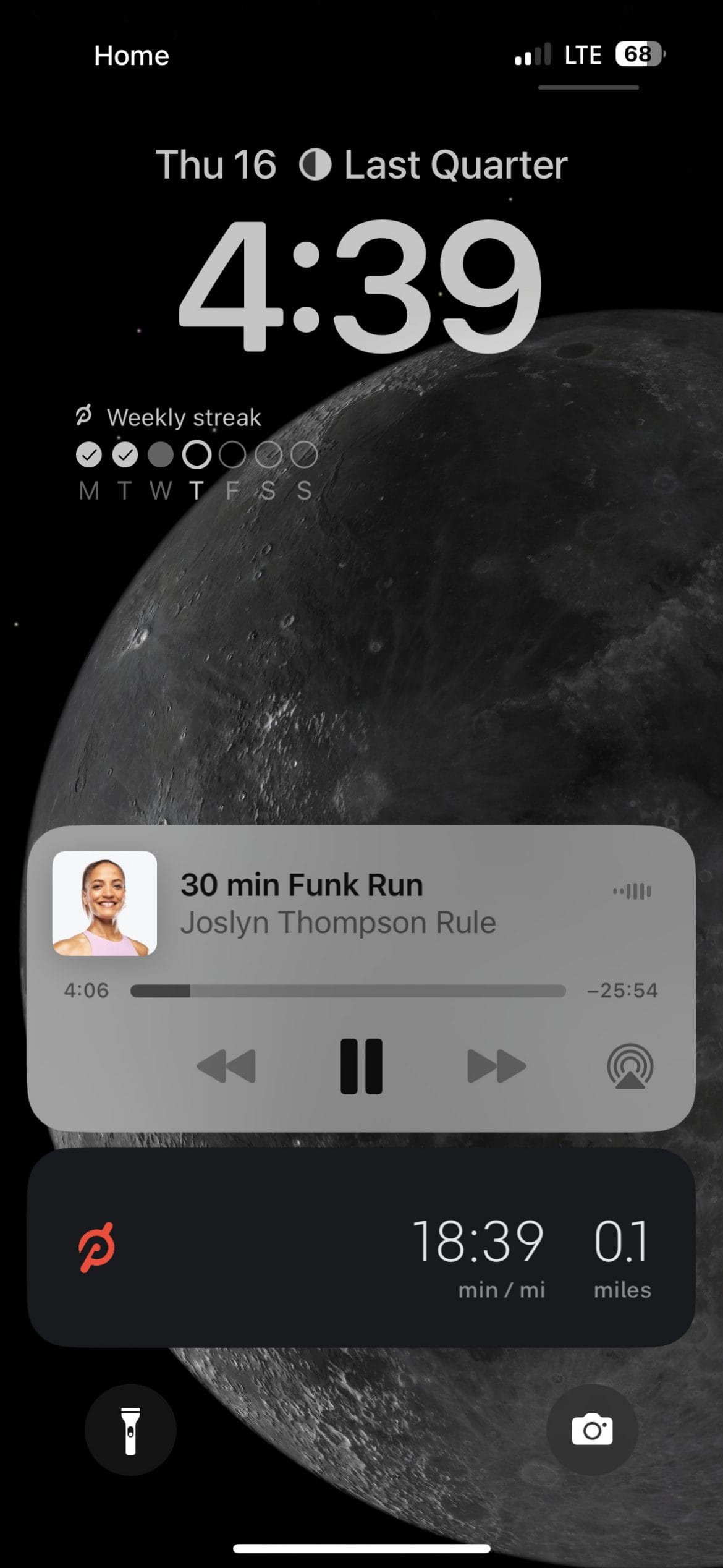 Also included in this app update is Dynamic Island functionality, which is currently only available for iPhone 14 Pro and Pro Max owners. The Dynamic Island will display the Peloton app at the top of the screen even when utilizing other tabs or apps while working out.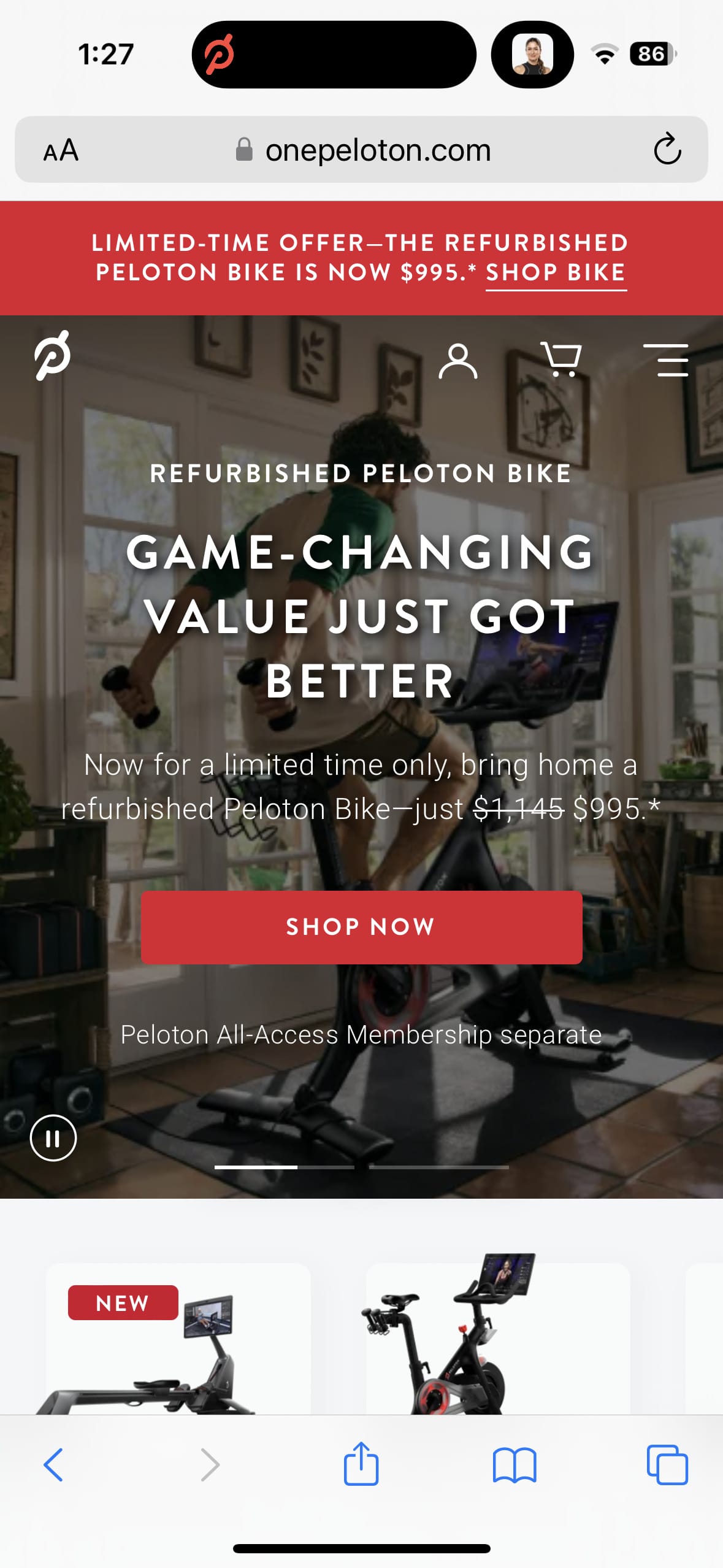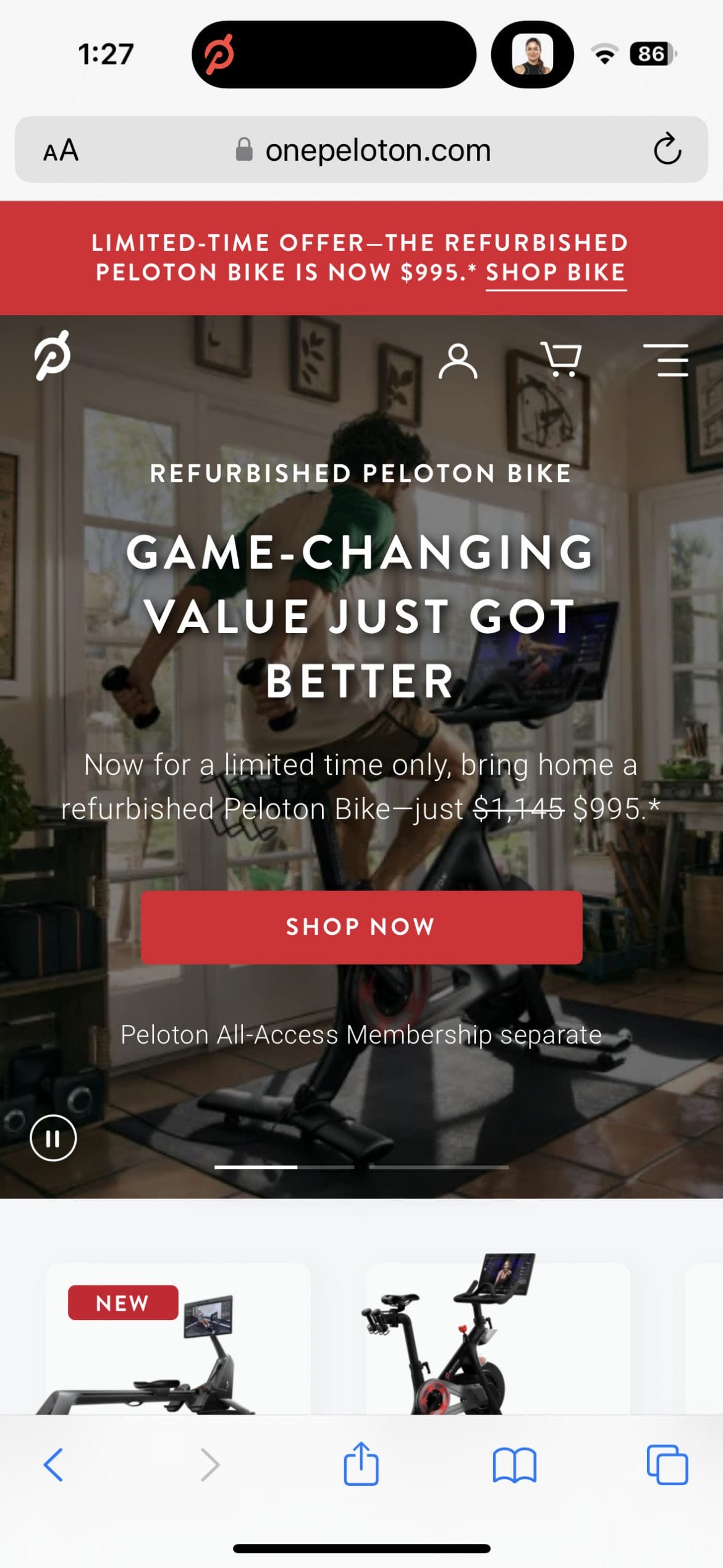 This allows you to easily navigate back to the Peloton App without having to toggle through your phone. Note that the Dynamic Island appears to only appear when completing a class via the Peloton app – not on a Bike, Tread, or Row device.
The Dynamic Island feature can also work in conjunction with the Live Activities. If you press & hold the Peloton icon shown at the top center of the screen, it will briefly show the stats widget over whatever app you are currently using.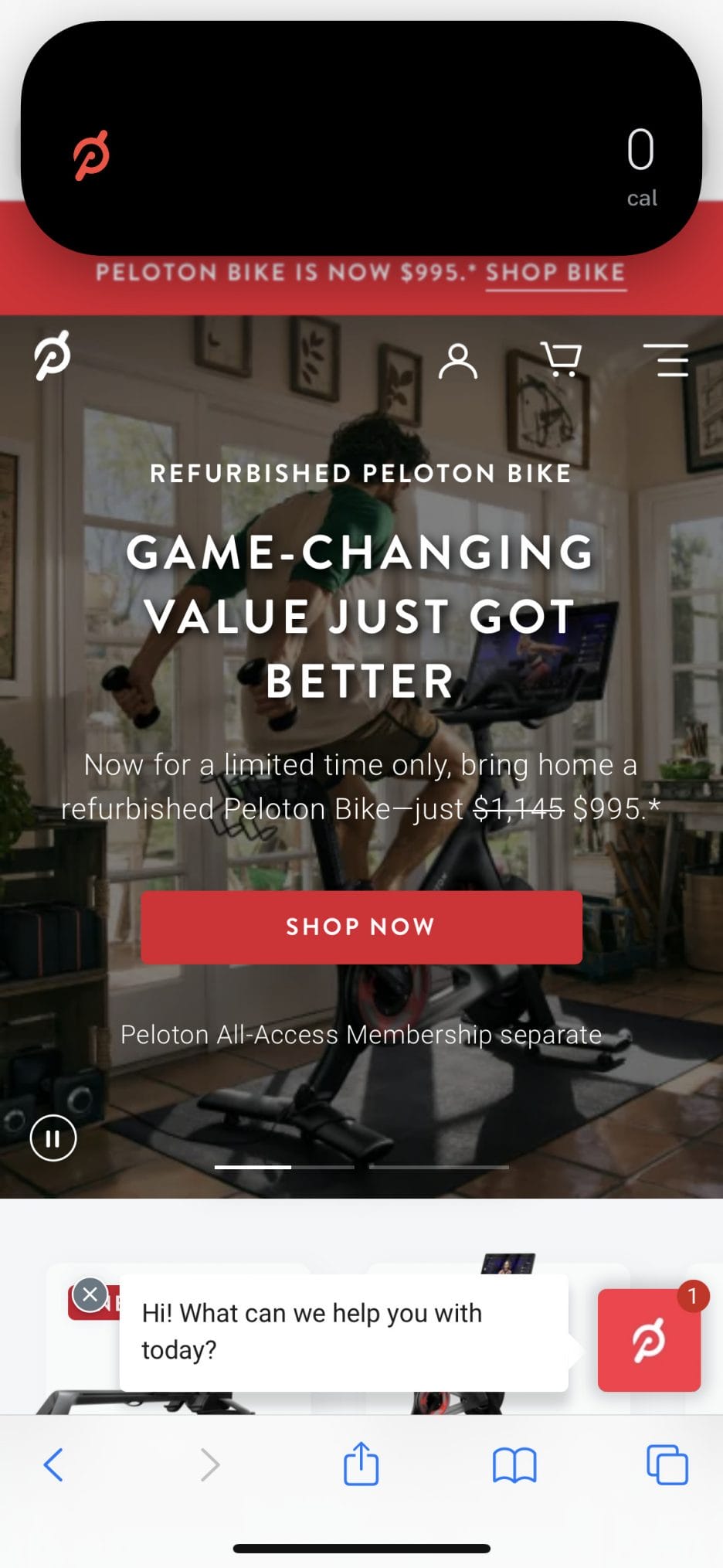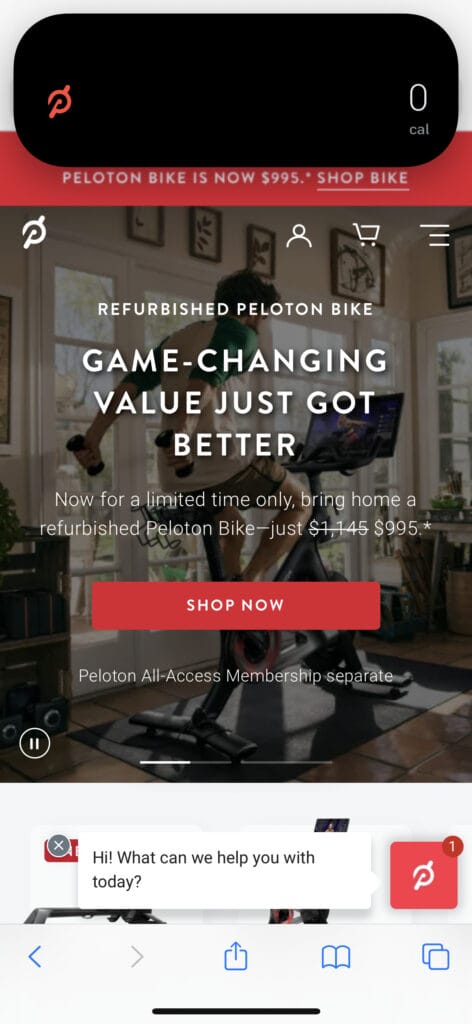 Alternatively, if you press and hold the smaller icon (that shows the instructor image), it will show the class control widget – allowing you to pause/resume, or simply see where you are in the class.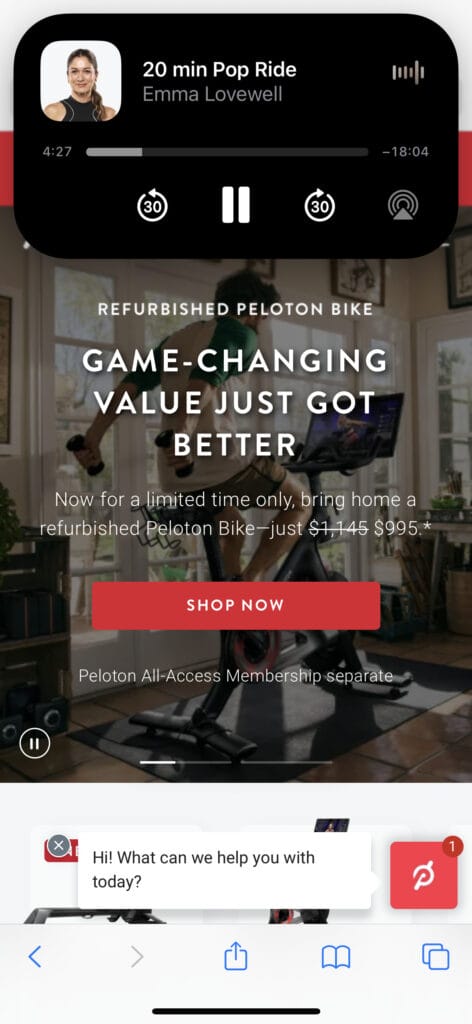 Note that if you do not like the new Live Activity widget, you can always disable it and a later time in your settings. To disable Live Activities on the Peloton app, simply open your Settings app, click or search on Peloton, and turn the "Live Activities" setting from On to Off.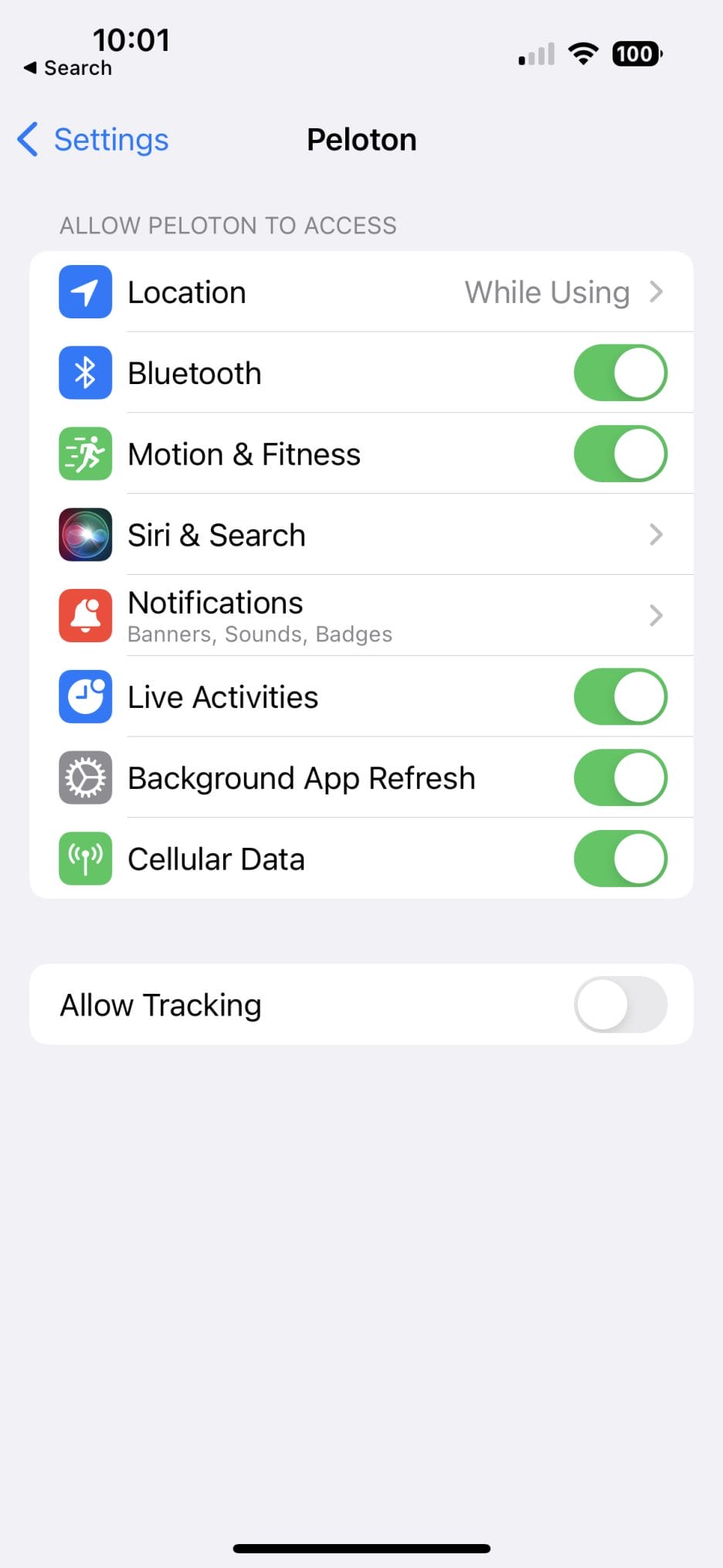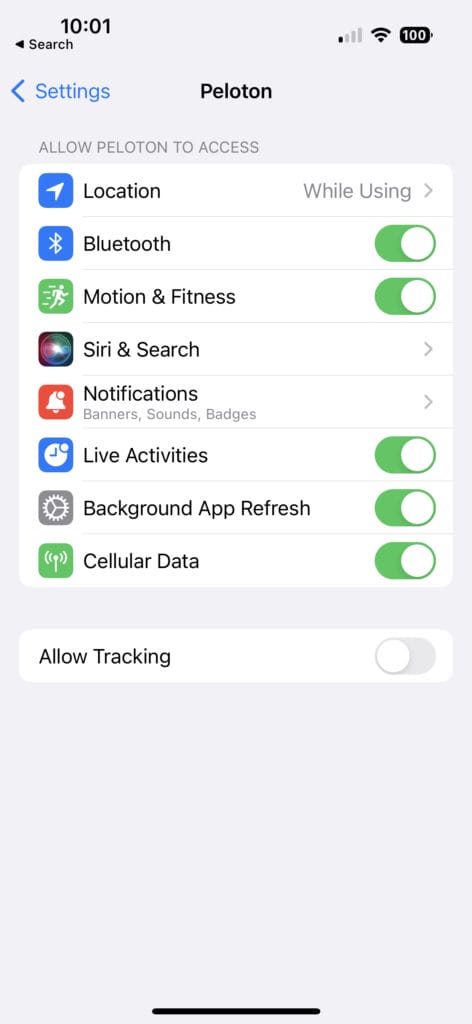 We first shared details about this iOS update earlier this month. Also included in the update were improved distance tracking for outdoor workouts and a new stack icon.
---
Want to be sure to never miss any Peloton news? Sign up for our newsletter and get all the latest Peloton updates & Peloton rumors sent directly to your inbox.