Peloton will soon launch another new yoga class format.
Update – The new Peloton Yoga conditioning classes are now available.
In the "March Workouts to Watch" email recently sent to members, Peloton announced that "yoga conditioning" classes will arrive this month:
Yoga Conditioning adds light weights and repetition to build a stronger, more confident practice.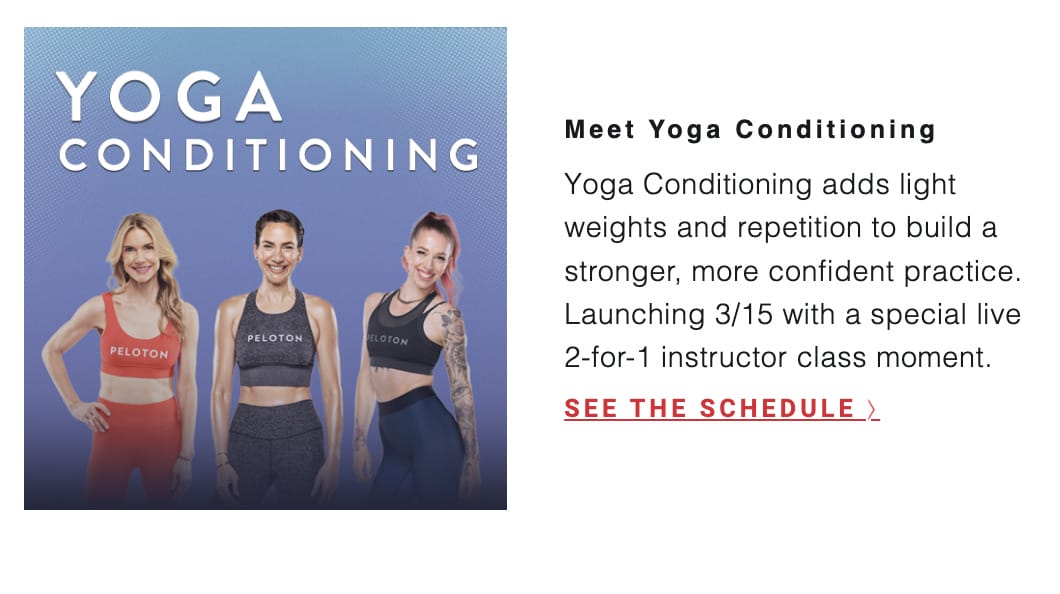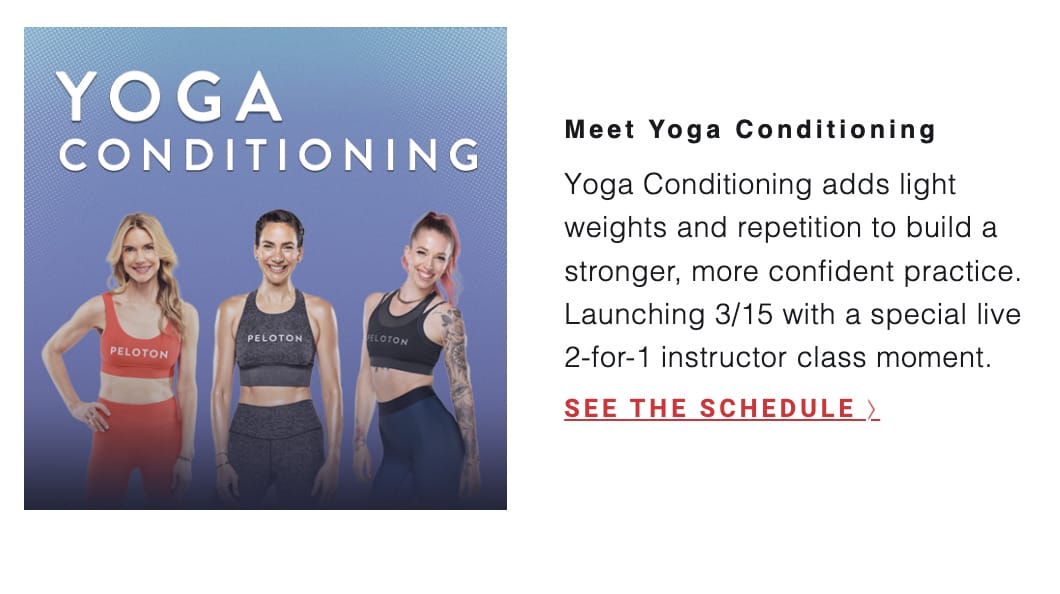 The format will premiere on Wednesday, March 15, 2023 with a special 30 minute two-for-one class taught by Kristin McGee and Mariana Fernández. Peloton Yoga conditioning classes will mark the first time light weights are utilized in a yoga class on the Peloton platform. Yoga conditioning is typically viewed as a blend of traditional yoga and dynamic strength training.
It is currently unclear whether additional instructors besides Kristin and Mariana will teach yoga conditioning content and how often the format will appear on the schedule. The image included in Peloton's email also includes Kirra Michel, which suggests she will be a Peloton yoga conditioning instructor as well.
This is the second new yoga format to launch in as many months. In February Peloton dropped the first Yin Yoga classes on demand with Aditi Shah and Denis Morton.
You can opt in to the first yoga conditioning class on March 15 with Kristin and Mariana via the upcoming schedule.
---
Want to be sure to never miss any Peloton news? Sign up for our newsletter and get all the latest Peloton updates & Peloton rumors sent directly to your inbox.