Peloton has reformatted the monthly summary email, known as "Month in Review", that is sent to members to recap their previous month with Peloton. Members have reported receiving the updated template with the subject line: "Let's shout out your July achievements."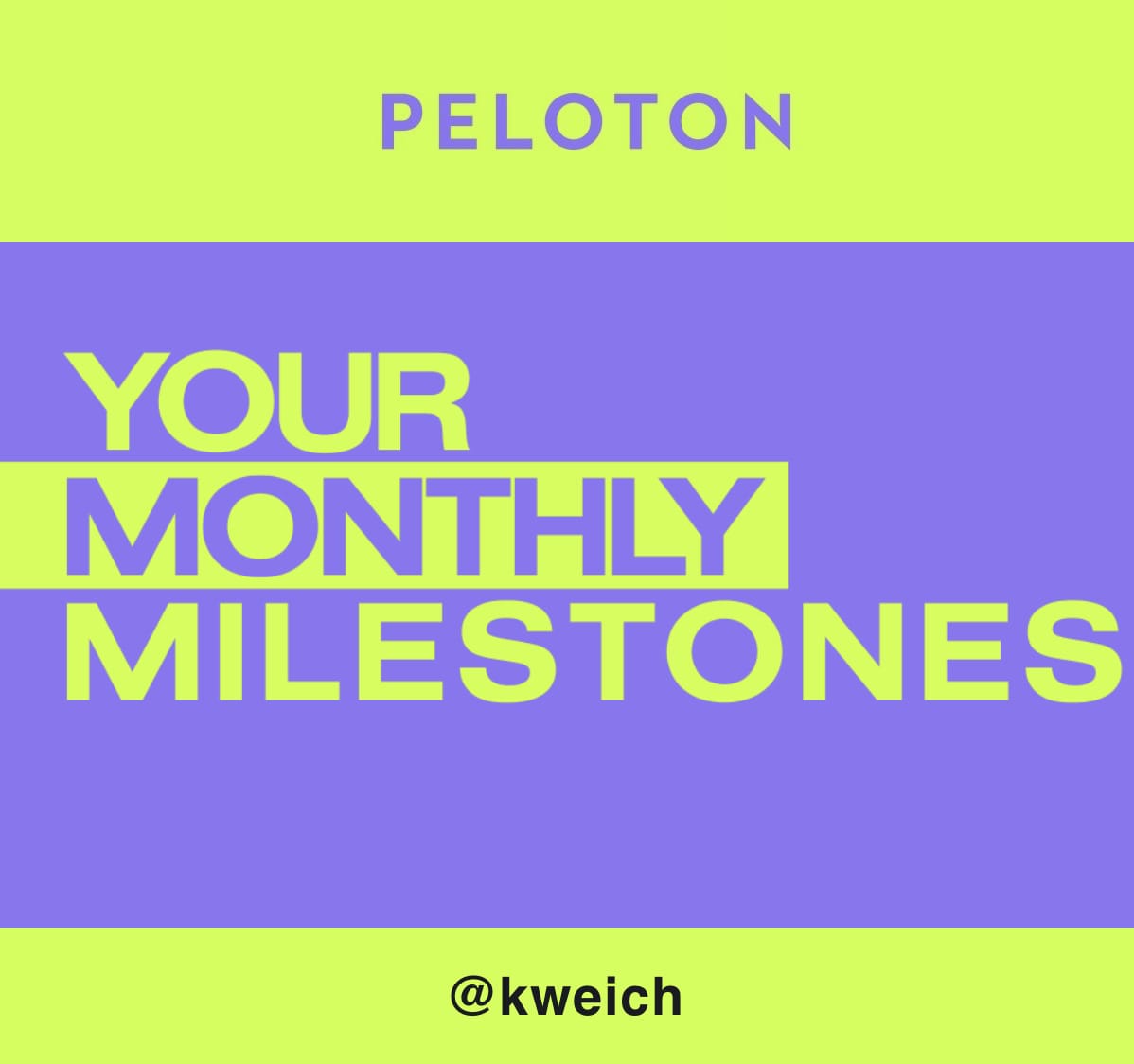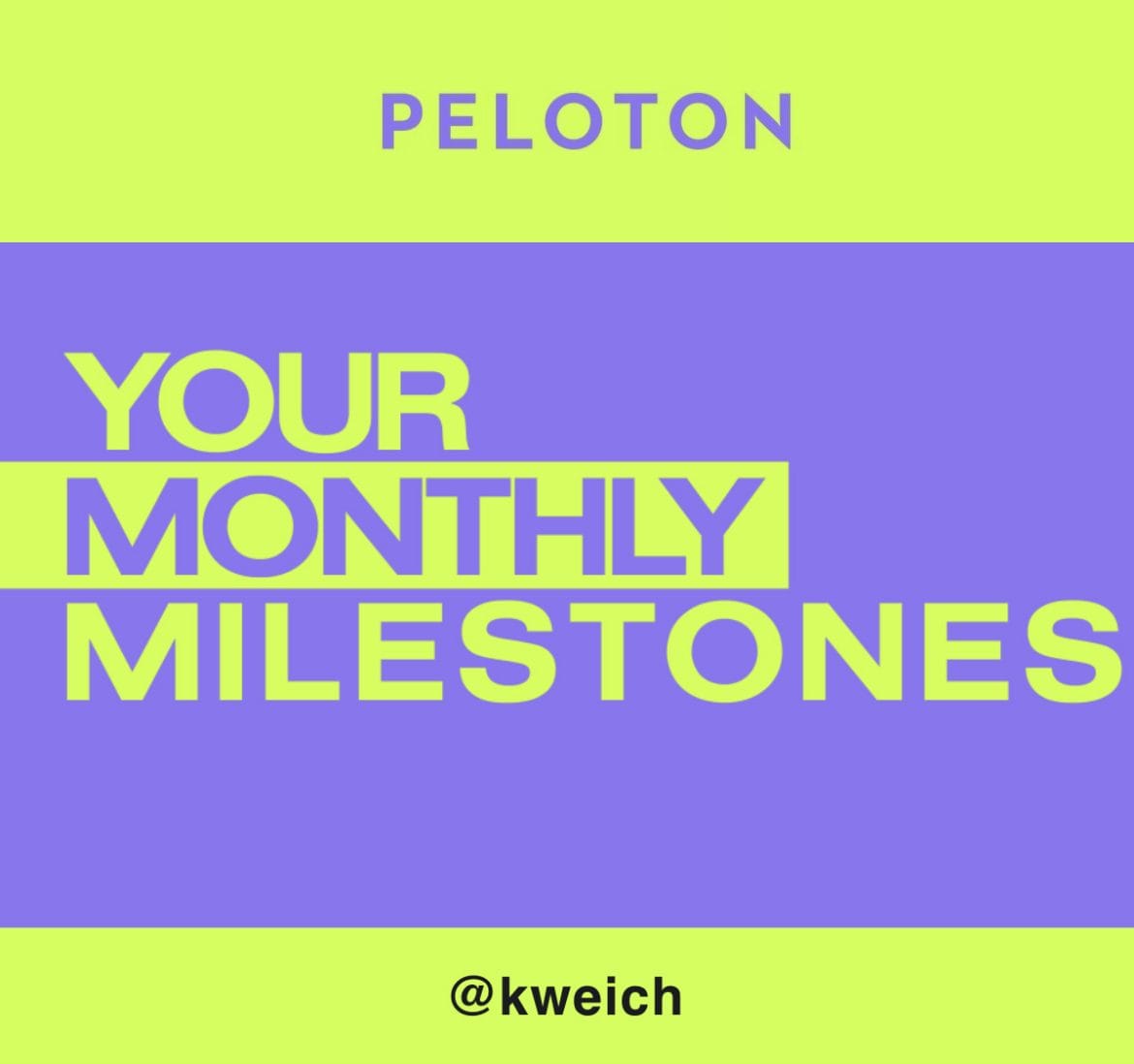 Peloton did not send a June 2023 recap email – instead, they sent a notice that they would send a new version soon. That email read: "We've been working night and day to bring you a new and improved Month in Review experience. In the meantime, head to your profile to see your stats from last month."
Peloton began distributing the "new and improved" version today, August 8. The email is slightly different from the previous version. The background is black instead of white, with Peloton's new signature colors of neon green and purple from the recent rebrand.
Instead of starting out with a calendar image highlighting the number of active days (and corresponding blue dots), it lists a number of statistics: number of active days, best output, minutes spent working out, miles traveled, and total calories burned.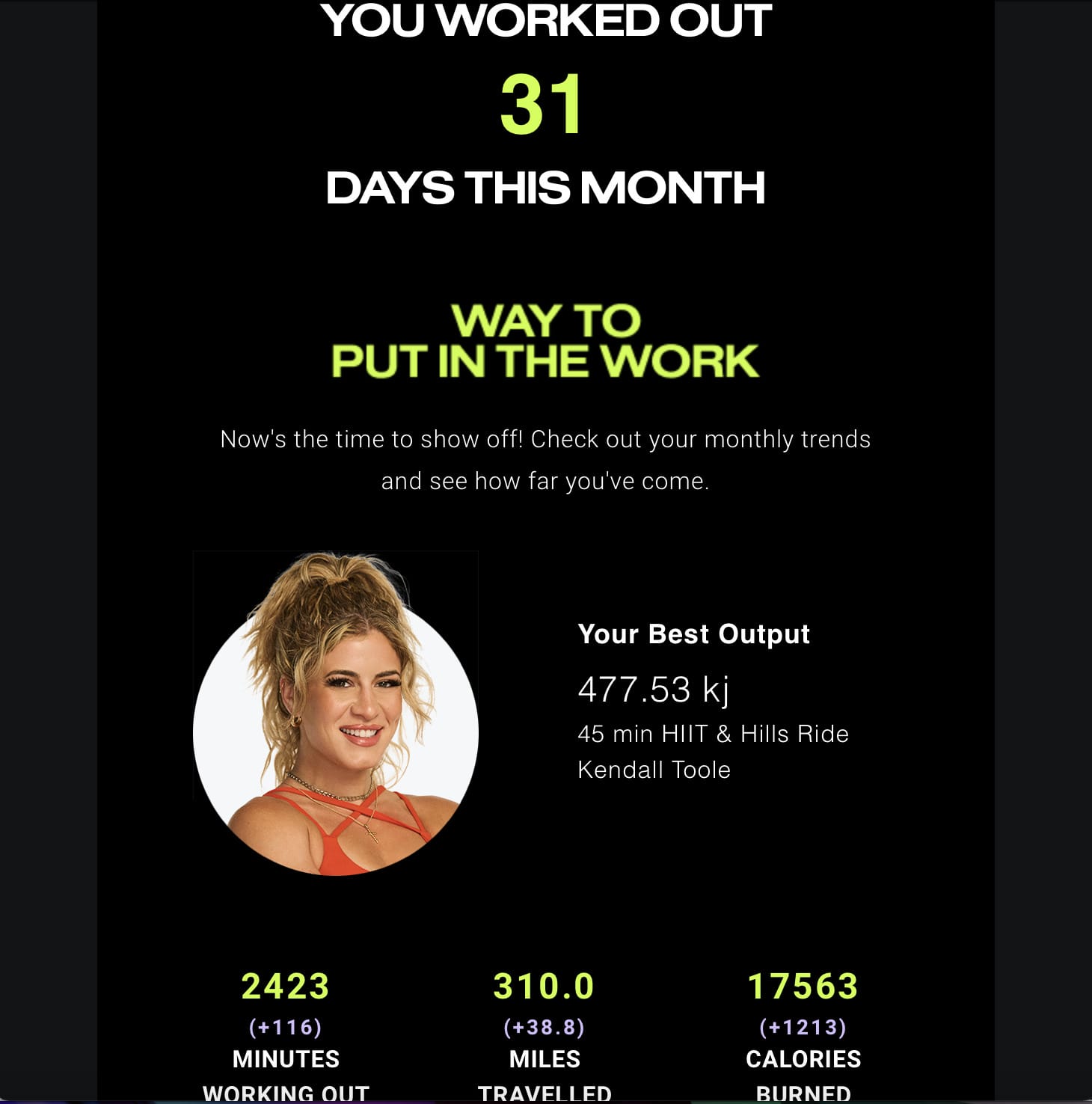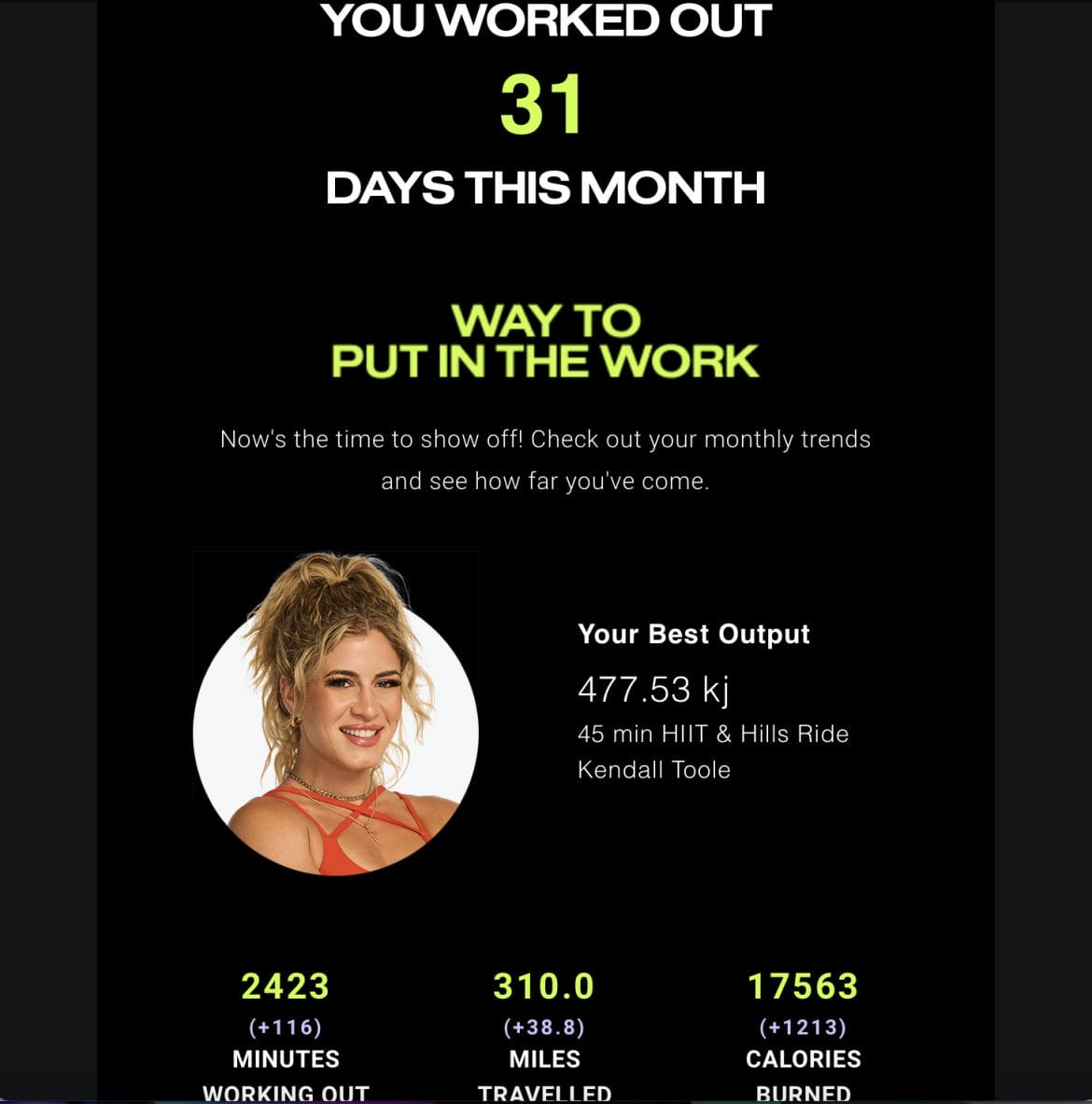 This section is similar to the previous template (while missing the calendar view), though the information is formatted differently.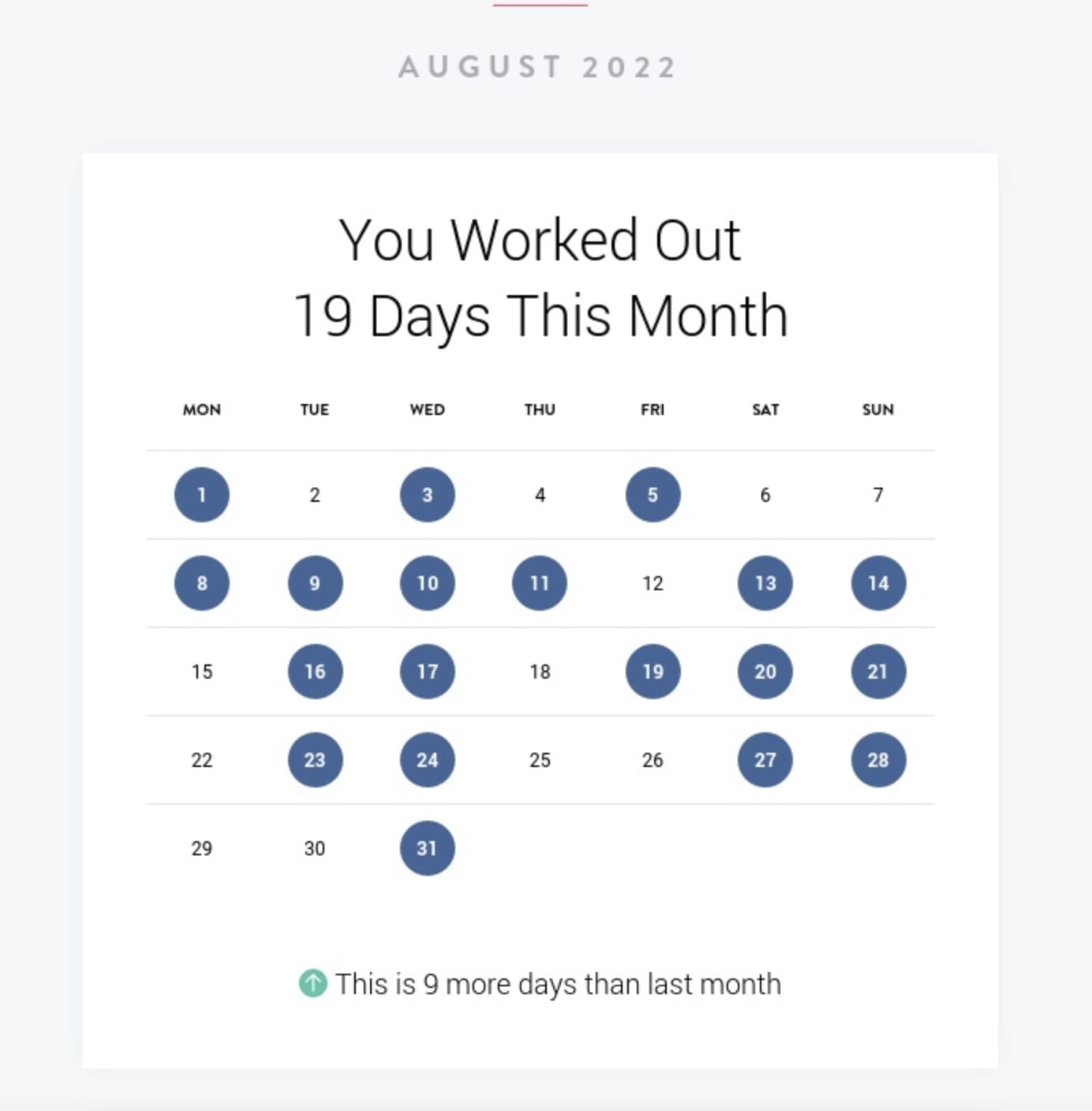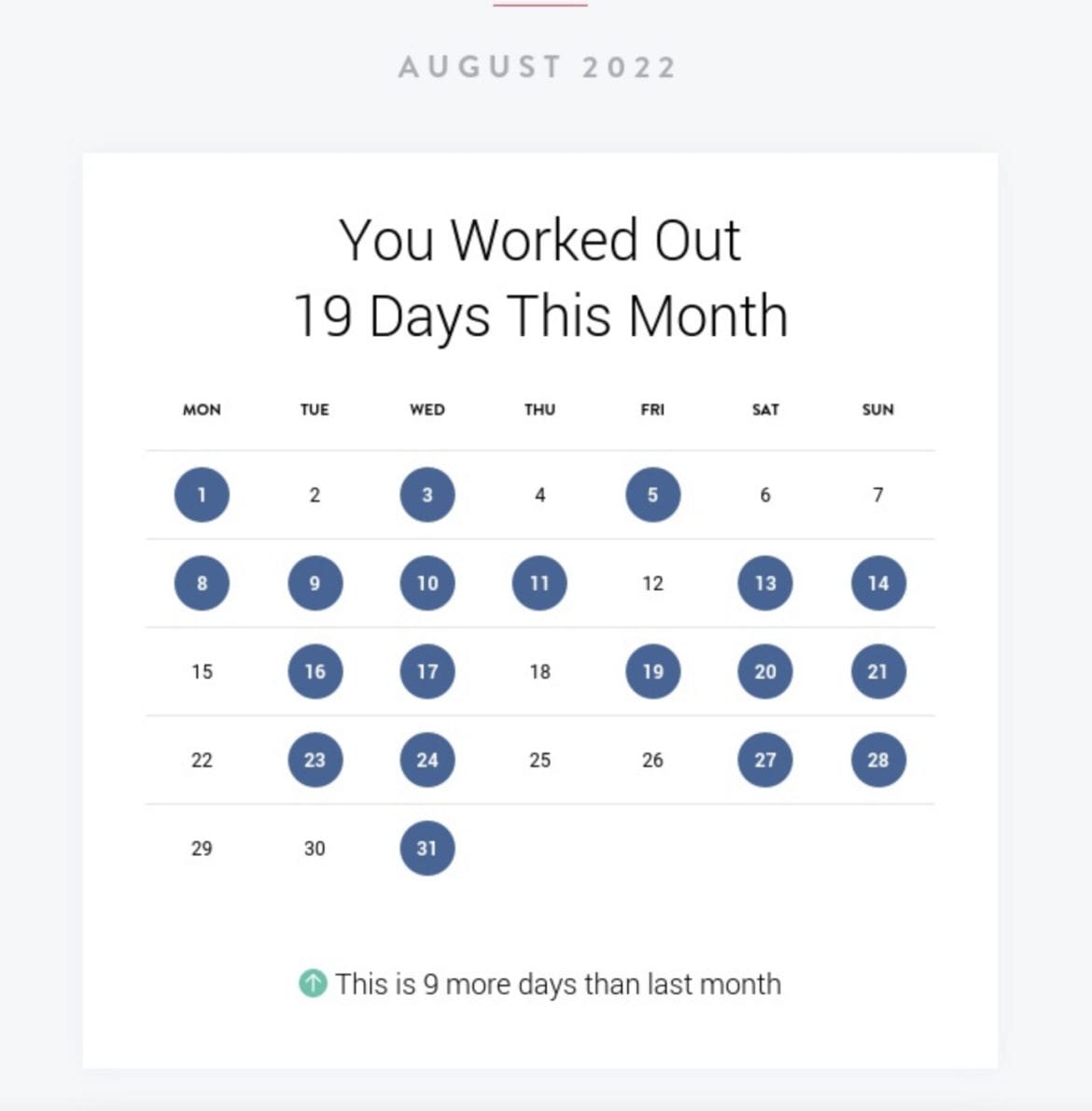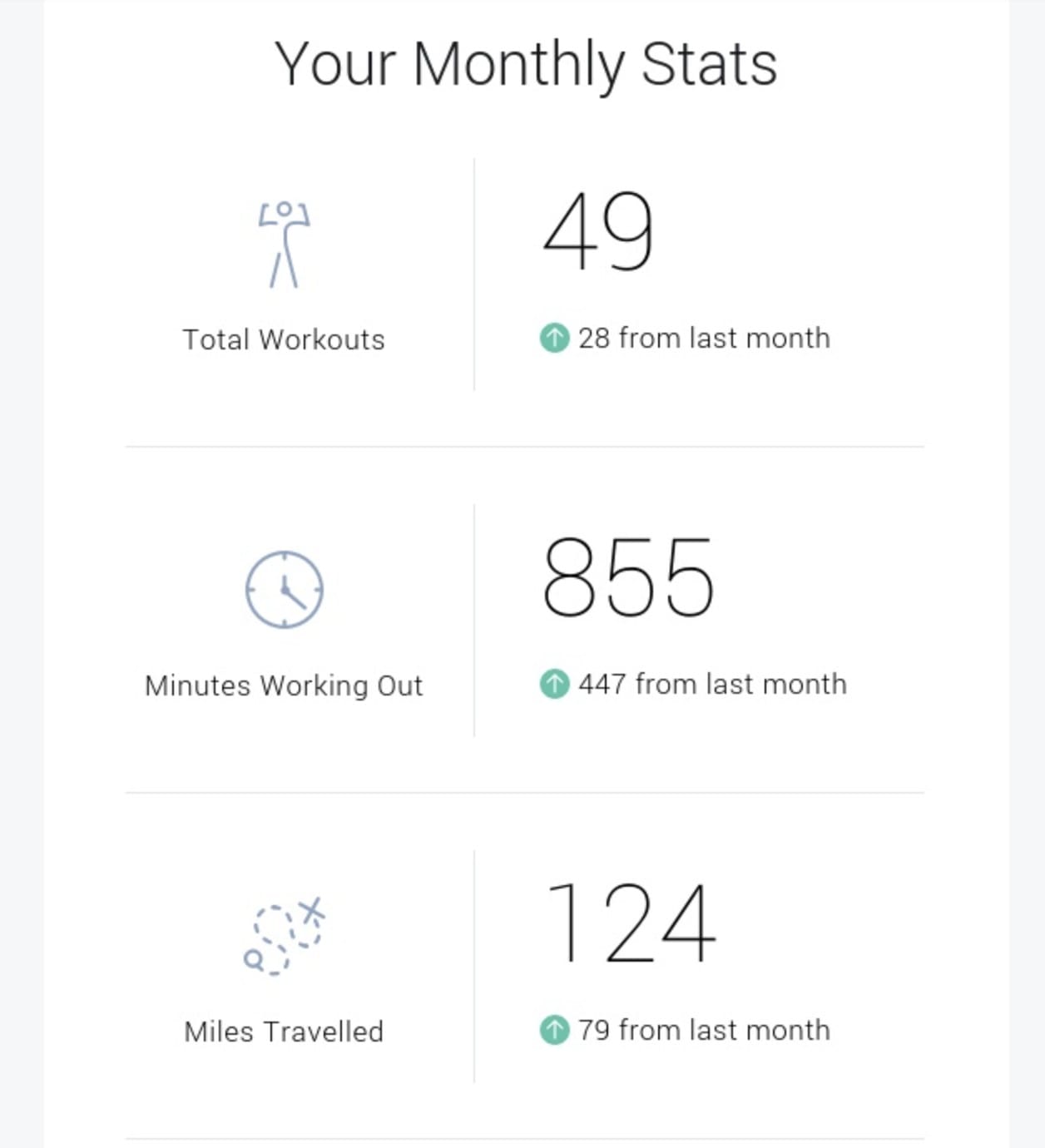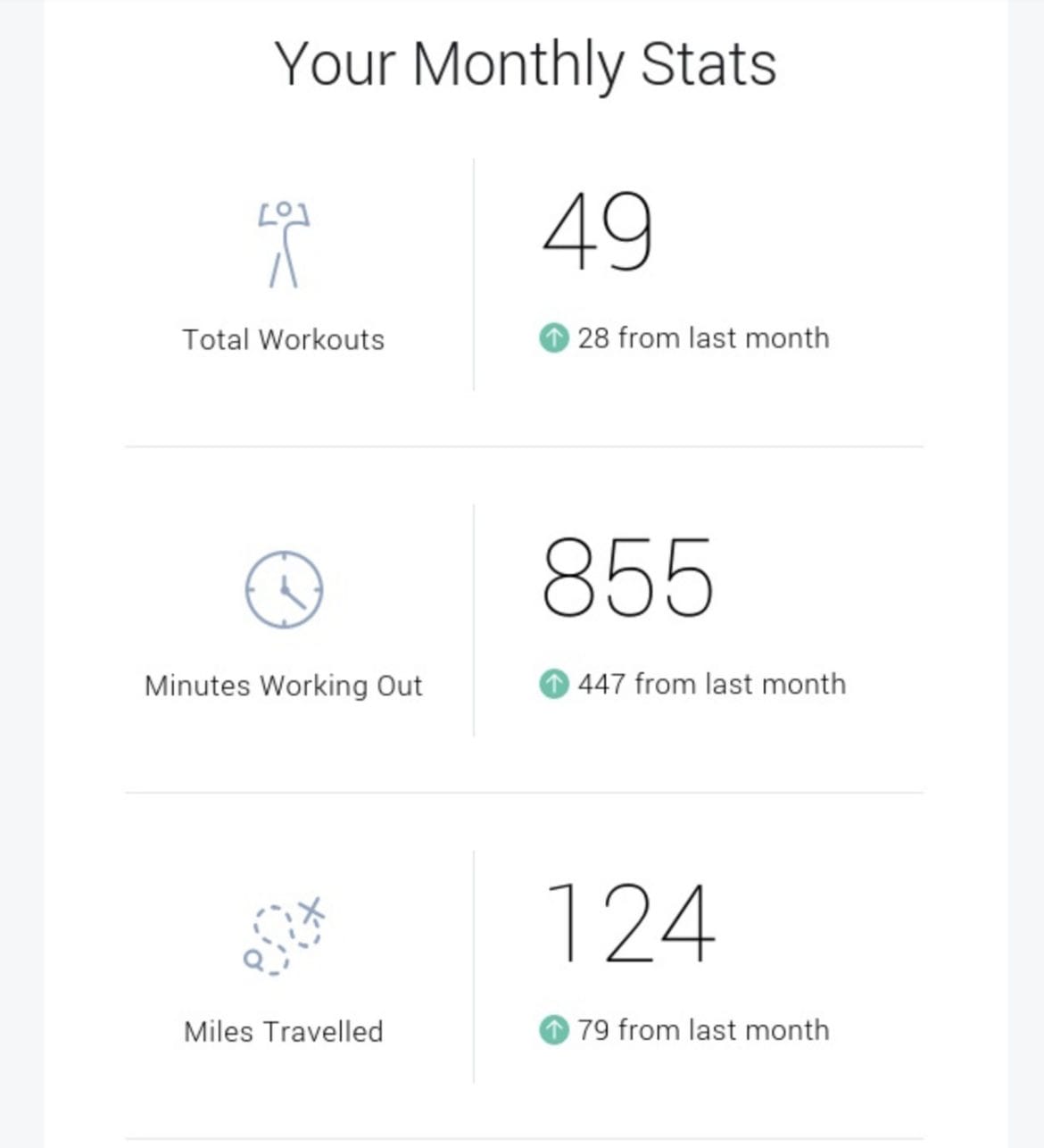 The next couple of sections are entirely new. The email then details "big milestones unlocked" – in other words, some of the badges you earned throughout the month. However, some members have shared that this section did not accurately capture their milestones celebrated during the month of July.


Next, there is a section for body activity called "see how you're moving." This is the body activity graphic that is shown in the app and Peloton website as well. Members are given a dynamic graphic that highlights different muscle groups worked – such as chest, core, legs, and shoulders. Members are instructed to visit their profile pages to see the comprehensive overview of muscle groups worked.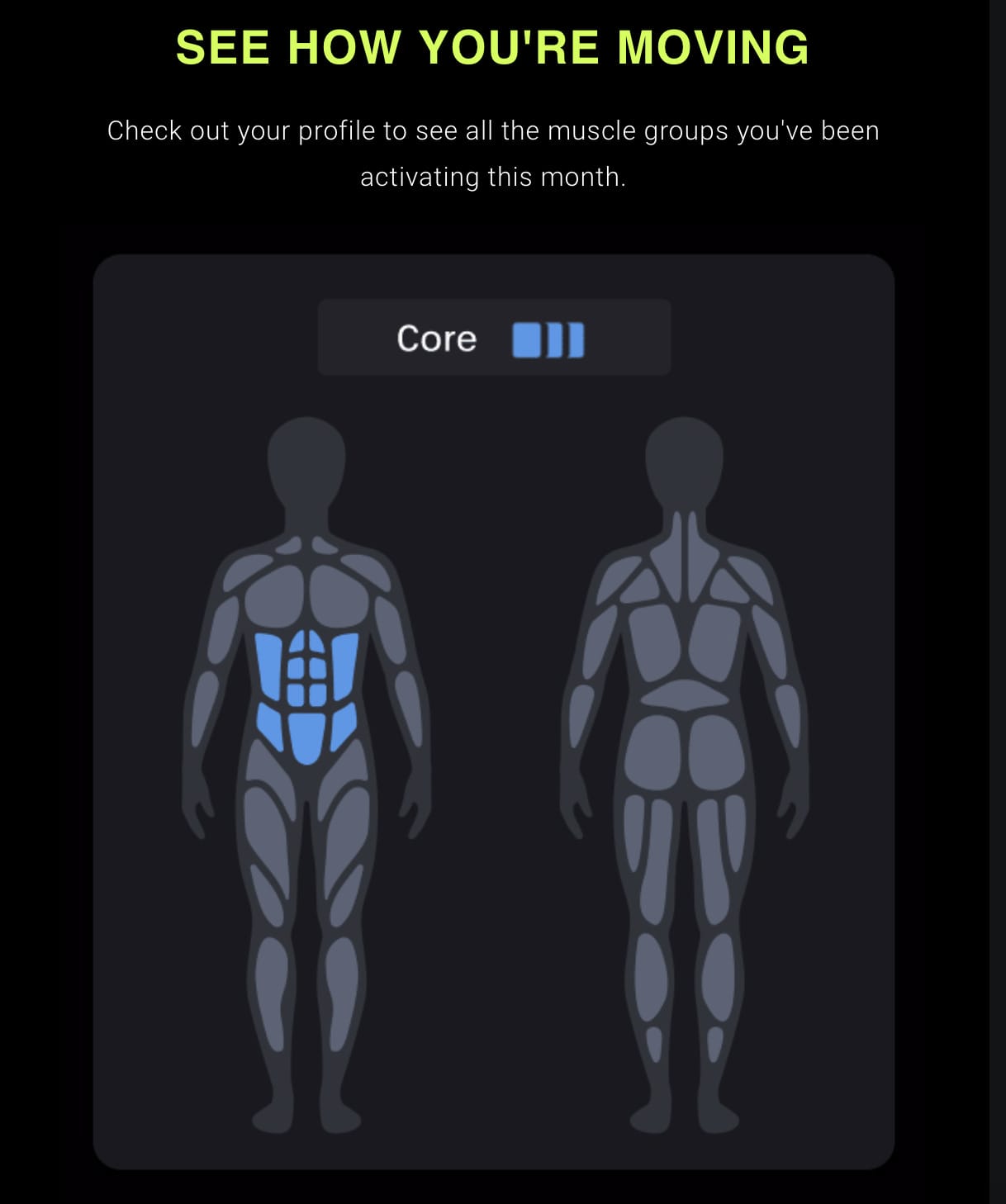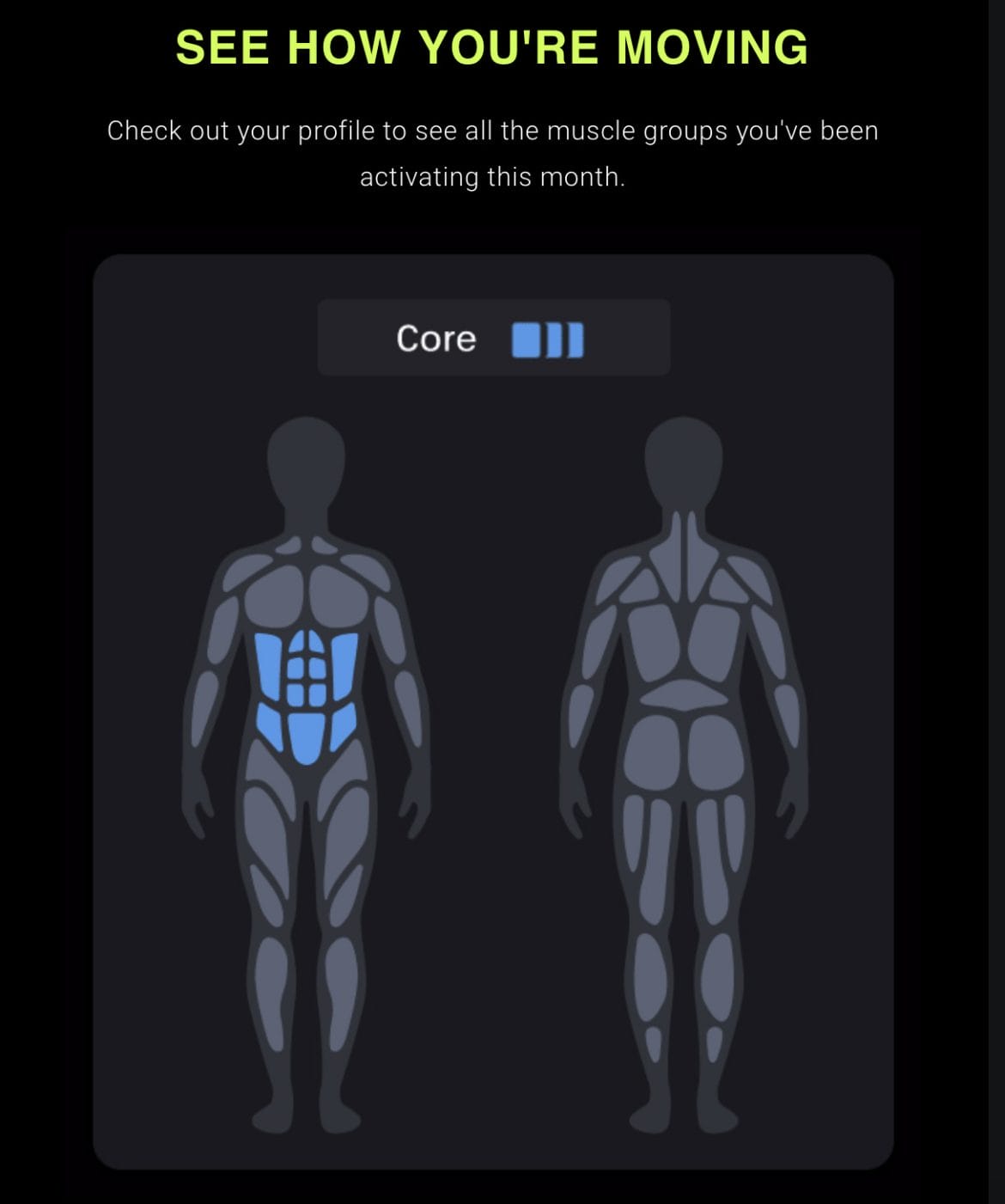 The next two sections are the same as the previous email template. There is a list of new followers that you've gained throughout the month, and a "community highlights" section. This section showcases the class with the highest rated playlist, and the class with the highest rated difficulty.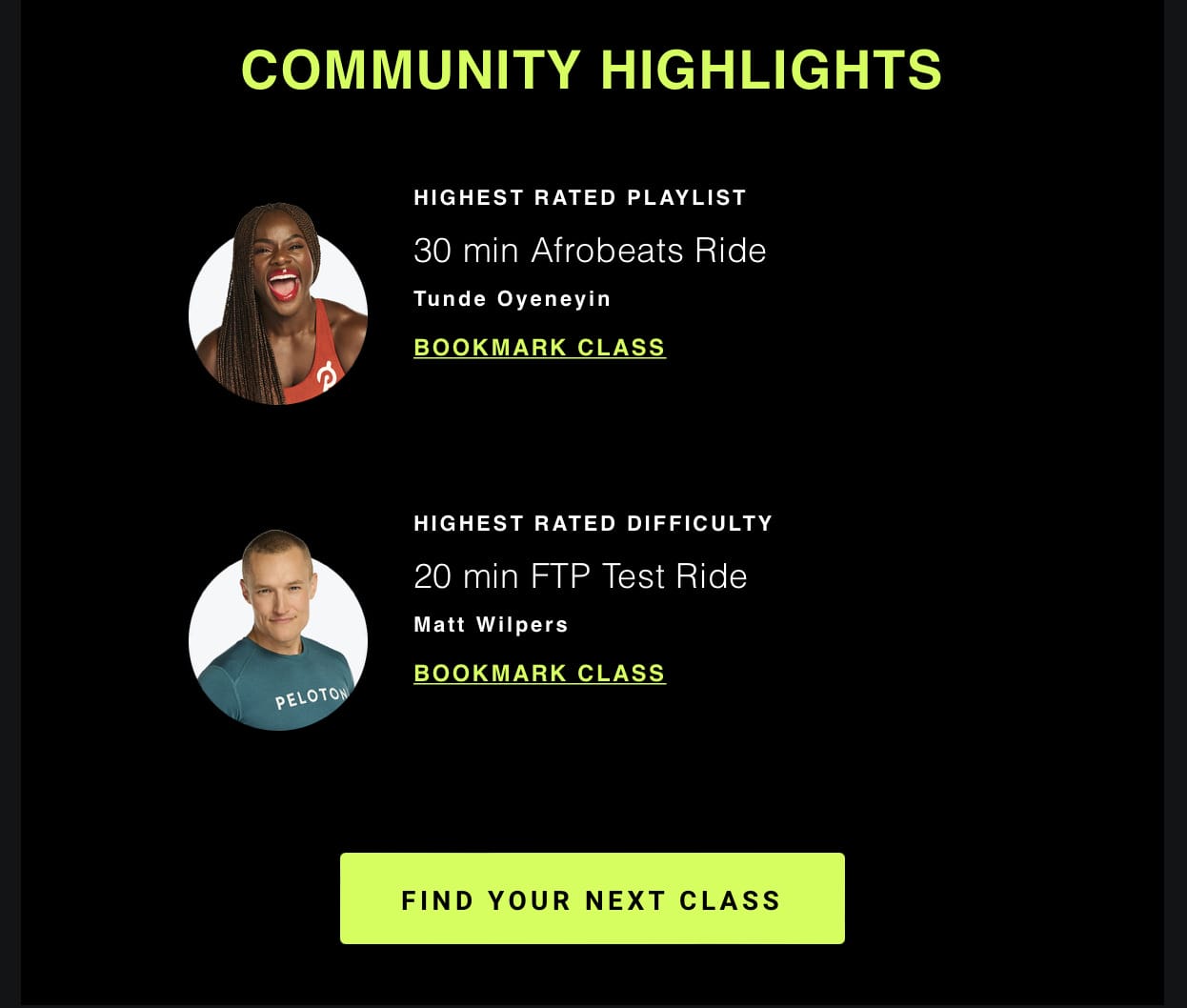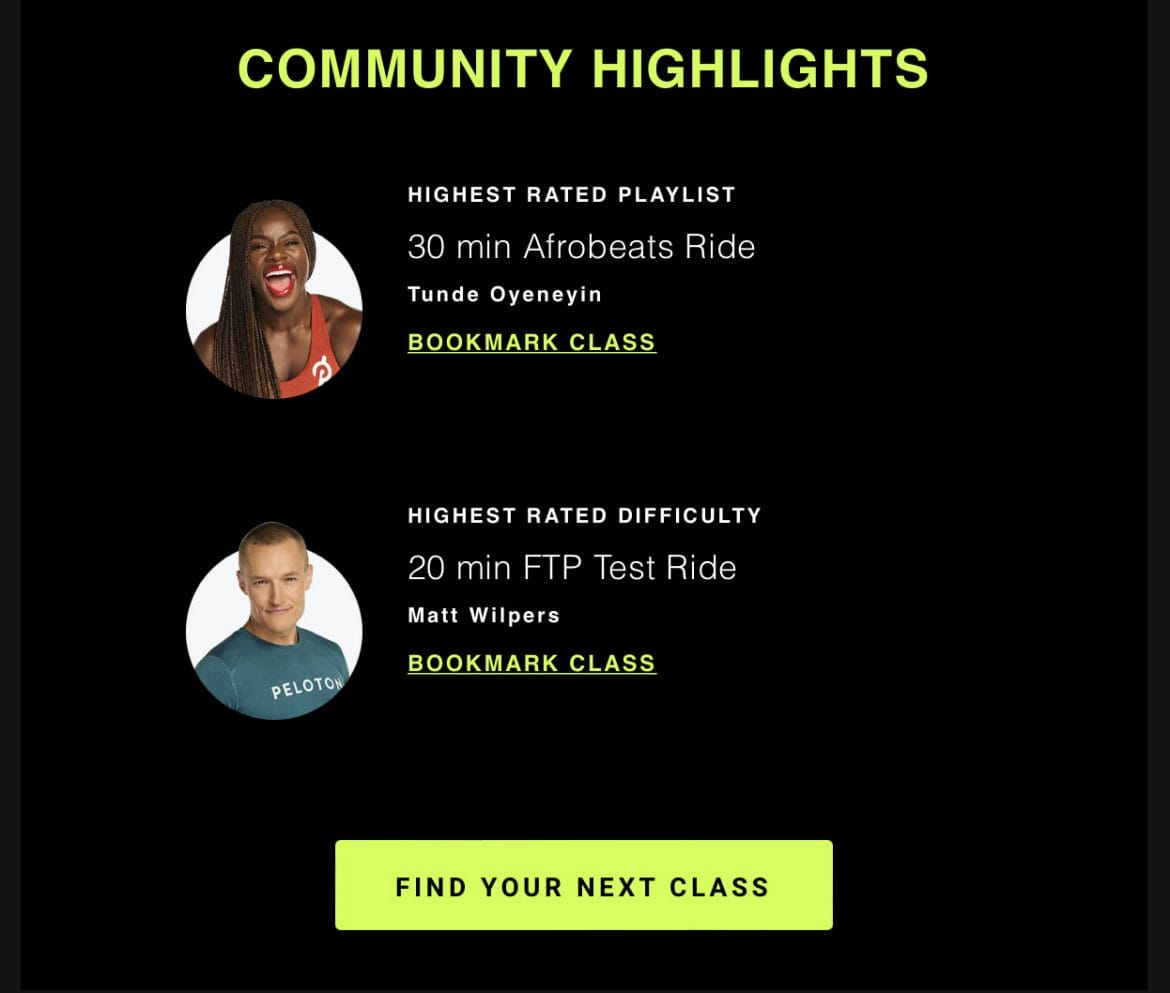 Interestingly, the class with the highest rated playlist does not appear to be consistent across all member recap emails.
Members can expect the monthly recap email to resume moving forward. What do you think of the new format and information included?
---
Want to be sure to never miss any Peloton news? Sign up for our newsletter and get all the latest Peloton updates & Peloton rumors sent directly to your inbox.