Peloton Tread owners may have noticed a new pop-up that shows how to diagnose a couple of common issues with the device.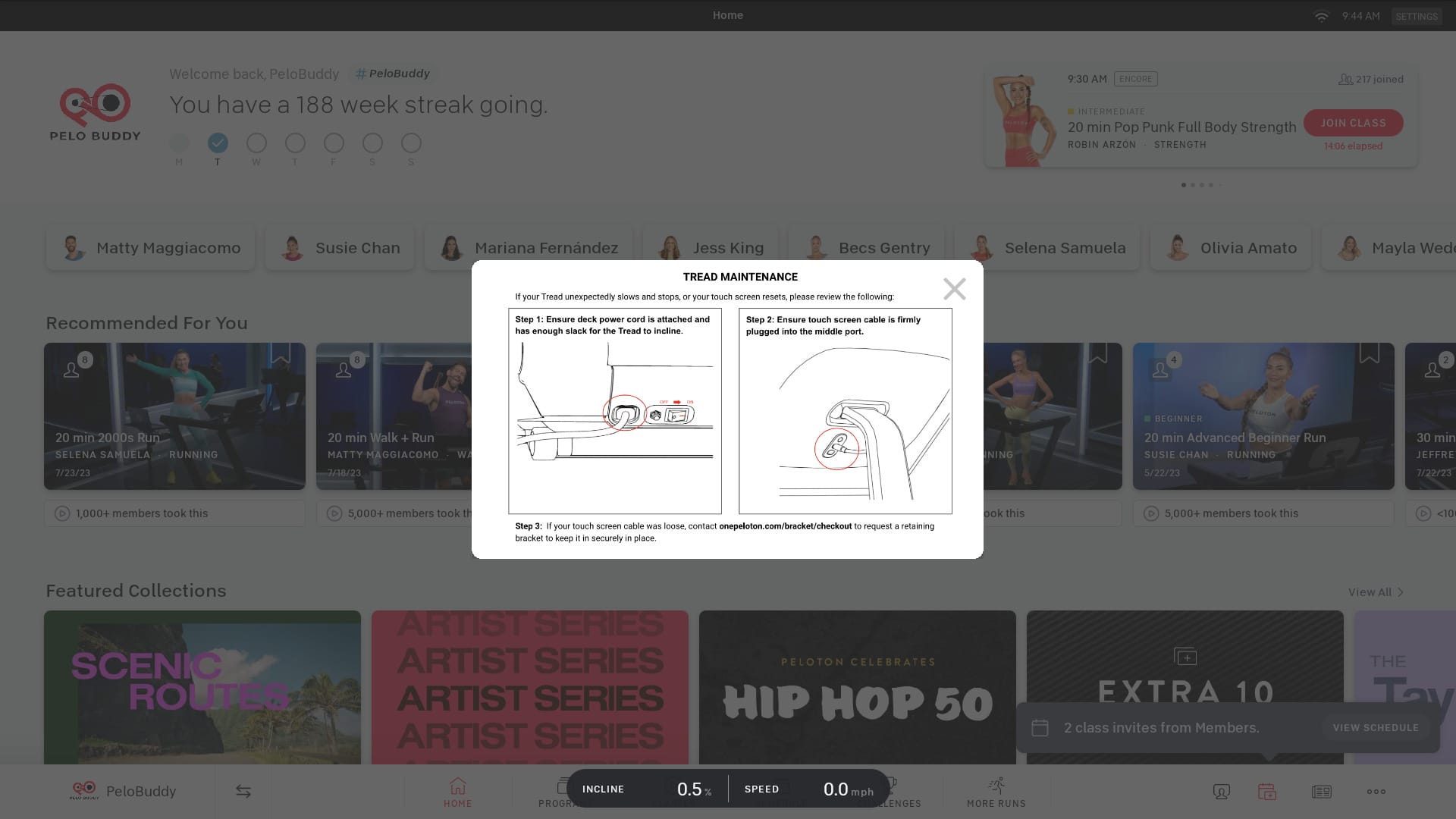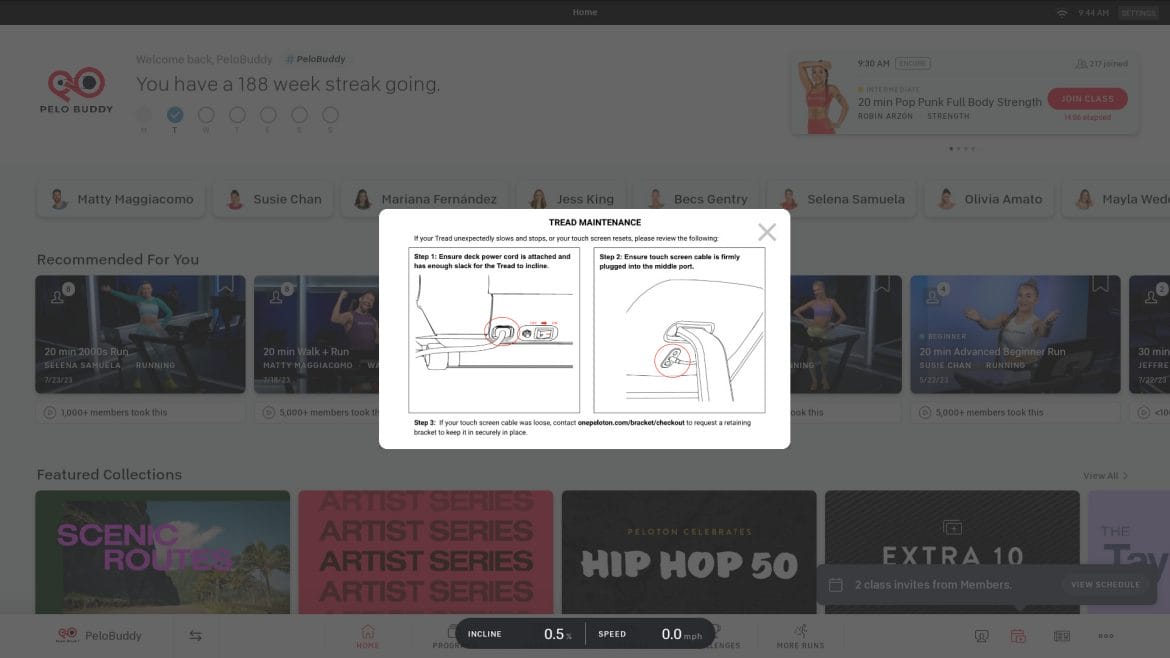 Members have reported a new pop-up that reads "Tread Maintenance." It describes two issues: the Tread unexpectedly slowing down or stopping; and the screen suddenly shutting down.
The first recommended course of action is to check where the power cord at the front of the Tread plugs in to ensure it has not come loose. The second recommended course of action is to check the USB-C cable that plugs into the screen to ensure it has not come loose.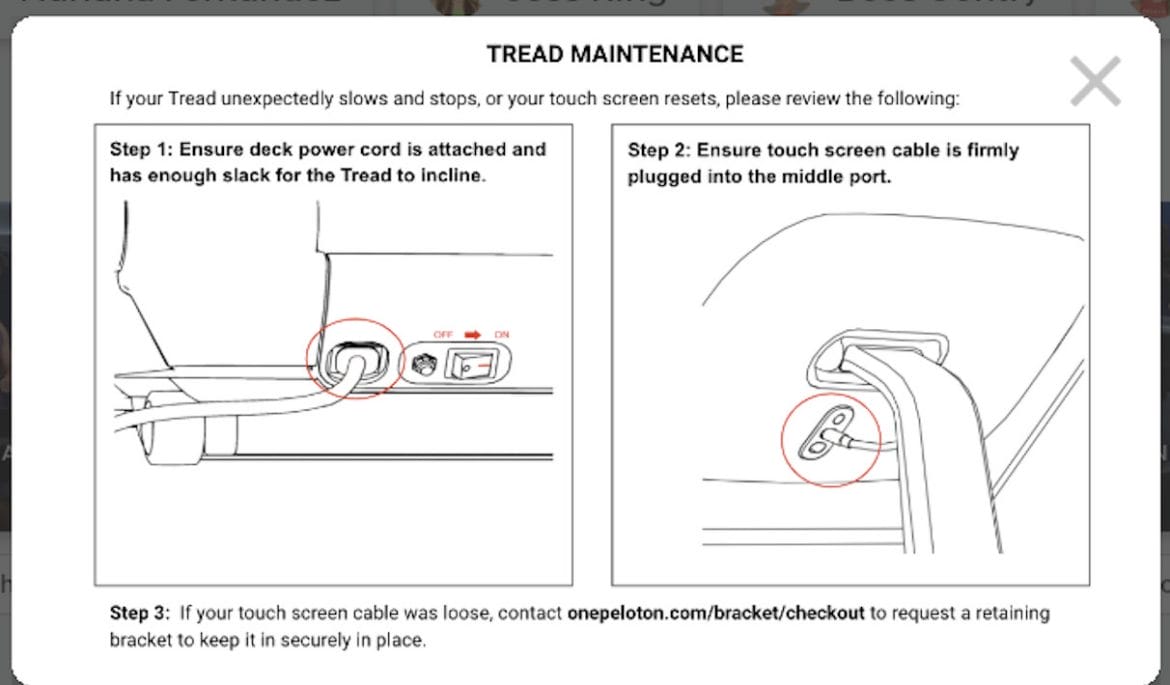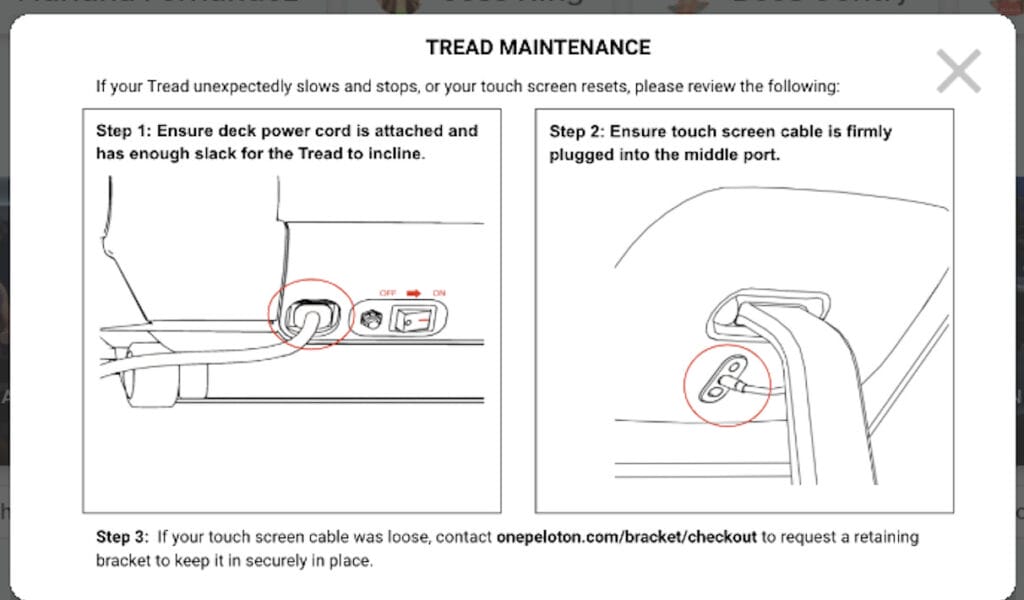 If members find that their touchscreen cable is loose, Peloton is offering a free "retaining bracket", also called a console cable bracket, that will hopefully prevent the issue from happening in the future. Members can order their complementary bracket via the Peloton website.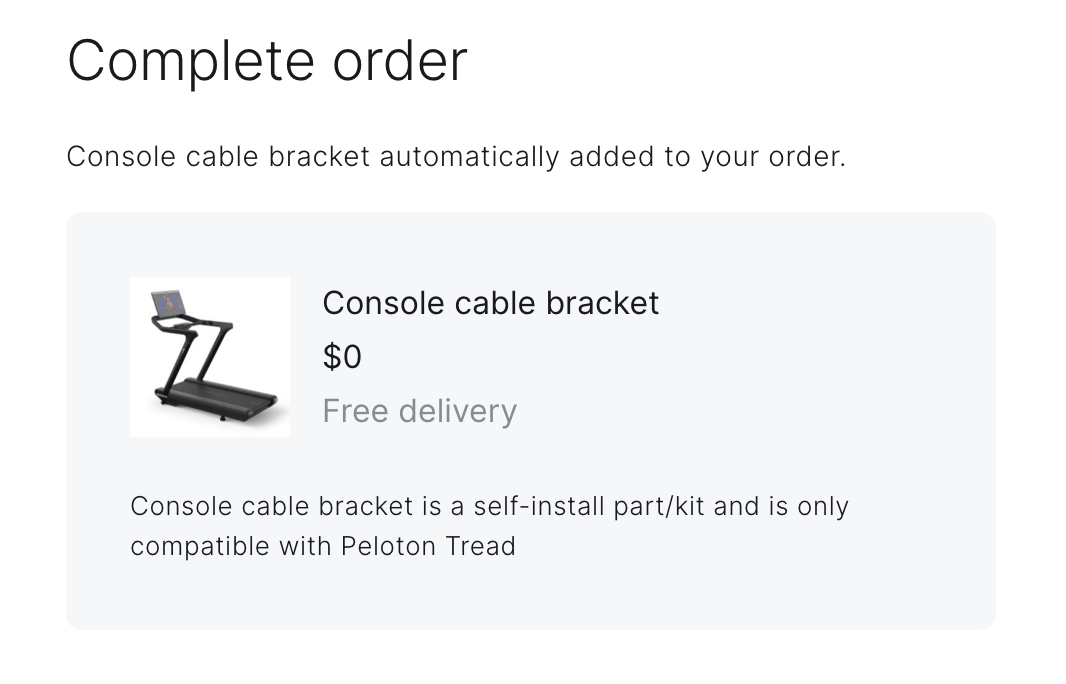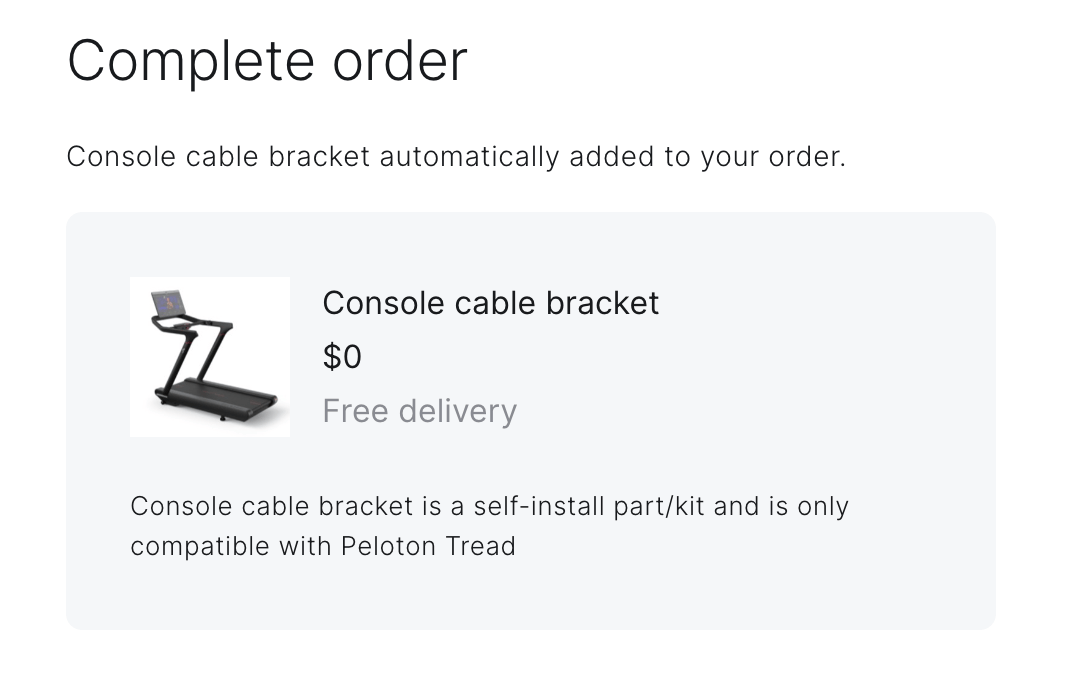 This is the second complementary part offered to Peloton members this year. In May, Peloton and the U.S. Consumer Product Safety Commission (CPSC) issued a voluntary recall for the original Peloton Bike due to a potential safety issue with the seat post. All Bike owners are eligible for a complimentary seat post replacement, though some will not receive their shipment for another few months.
At this time, it is not clear how quickly the retaining bracket for Peloton Tread (console cable bracket) will ship out to members.
If you own a Peloton Tread and have experienced the issues described in the maintenance pop-up, be sure to follow the recommended steps and visit https://www.onepeloton.com/bracket/checkout to order your complimentary retaining bracket if needed to keep your USB cable plugged in securely to your touch screen tablet.
---
Want to be sure to never miss any Peloton news? Sign up for our newsletter and get all the latest Peloton updates & Peloton rumors sent directly to your inbox.