Peloton has quietly removed one of the key statistics members are accustomed to seeing when viewing class information on a hardware device and the web browser. In recent days, members have noticed that the class rating – which is displayed as a percentage and indicates how the class was graded overall by members who already completed it – has disappeared.
Update – The class display information has been removed from displaying in the app as well now.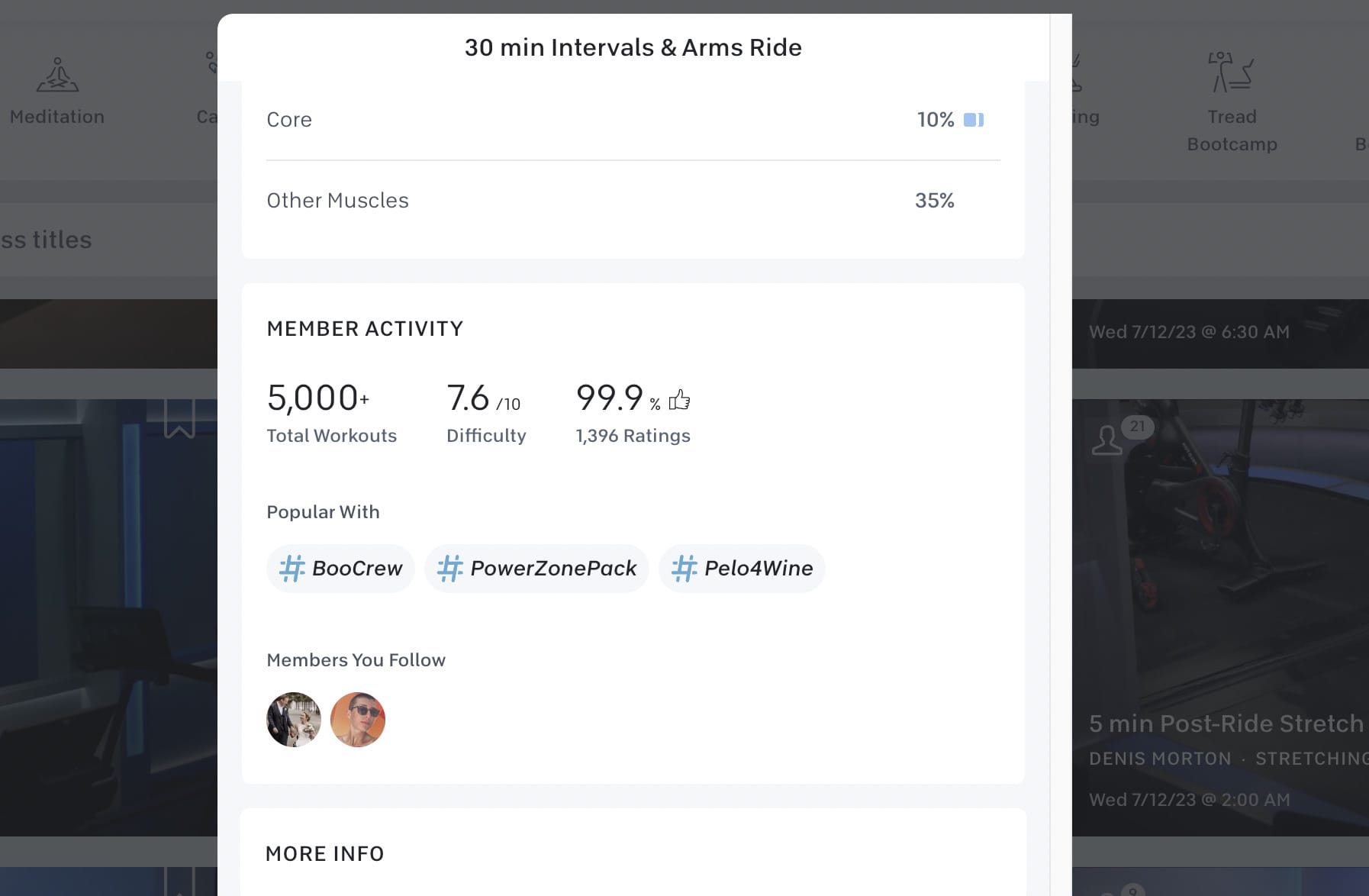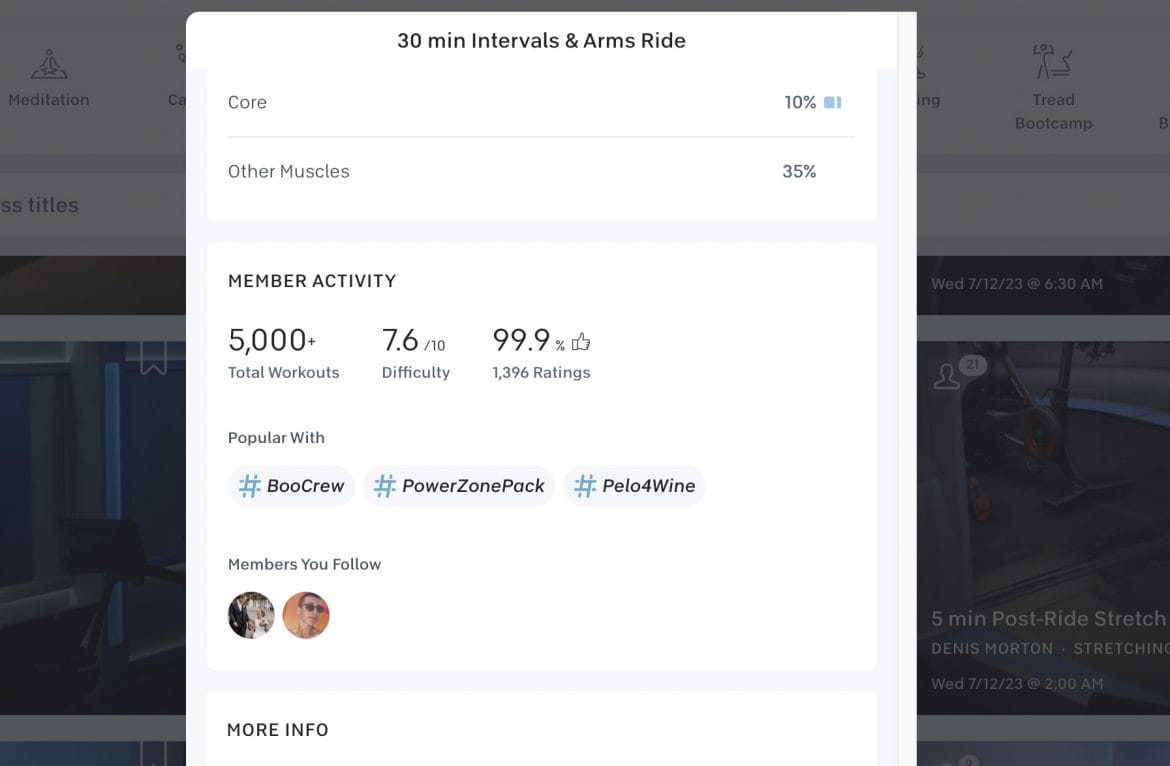 Previously there were three pieces of information available in the "member activity" section of the class information: total workouts, difficulty, and rating. As of late, the rating field is no longer appearing for most members on Bike, Tread, and Row devices, as well as the web browser.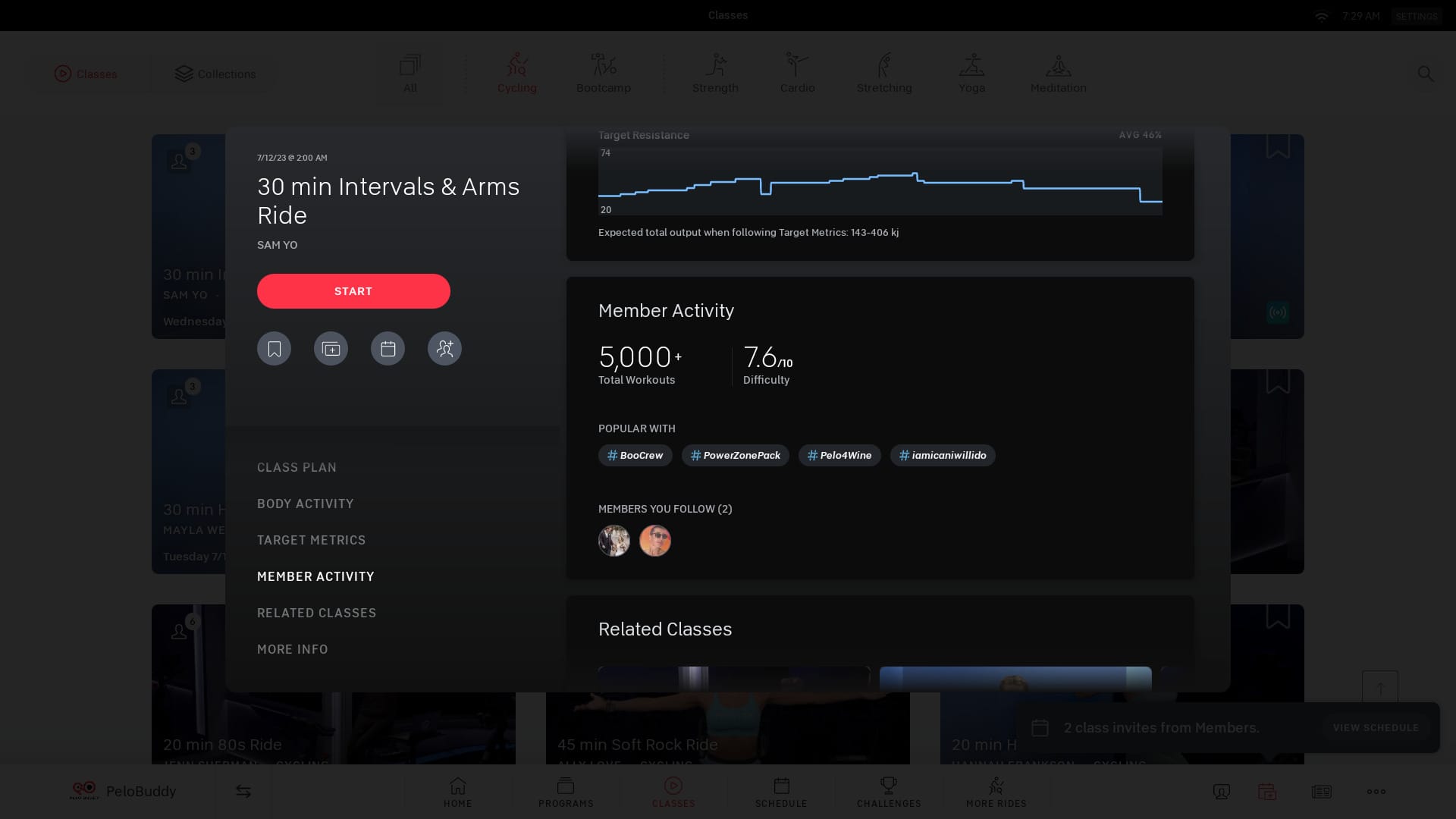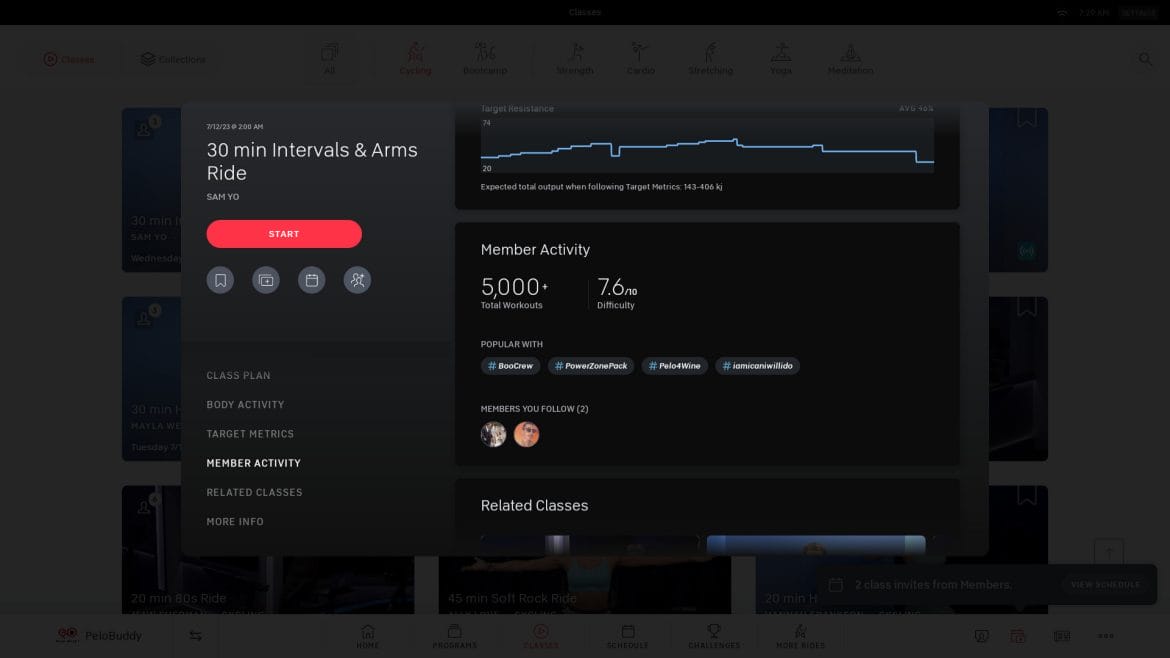 At first it was unclear whether this was a bug or an intentional change from Peloton. Pelo Buddy reached out to Peloton for clarification, and Peloton confirmed that the removal of the class rating was deliberate.
The reasoning provided was that the vast majority of classes are all rated within the 99%-100% range – meaning that there was not much differentiation provided via this statistic and Peloton felt that the number was not providing any helpful insights for members as they browse classes.
However, Peloton shared that they see much more variety in the difficulty score – which shows a number between 1 and 10 with decimals, indicating how challenging members who took the class thought it was – so they made an intentional decision to keep that statistic.
Something to note: the "top rated" sorting option for class filters is still available, even though members can no longer see the actual rating on hardware devices or the web browser. It is currently unclear whether Peloton will do away with that sorting option or keep it.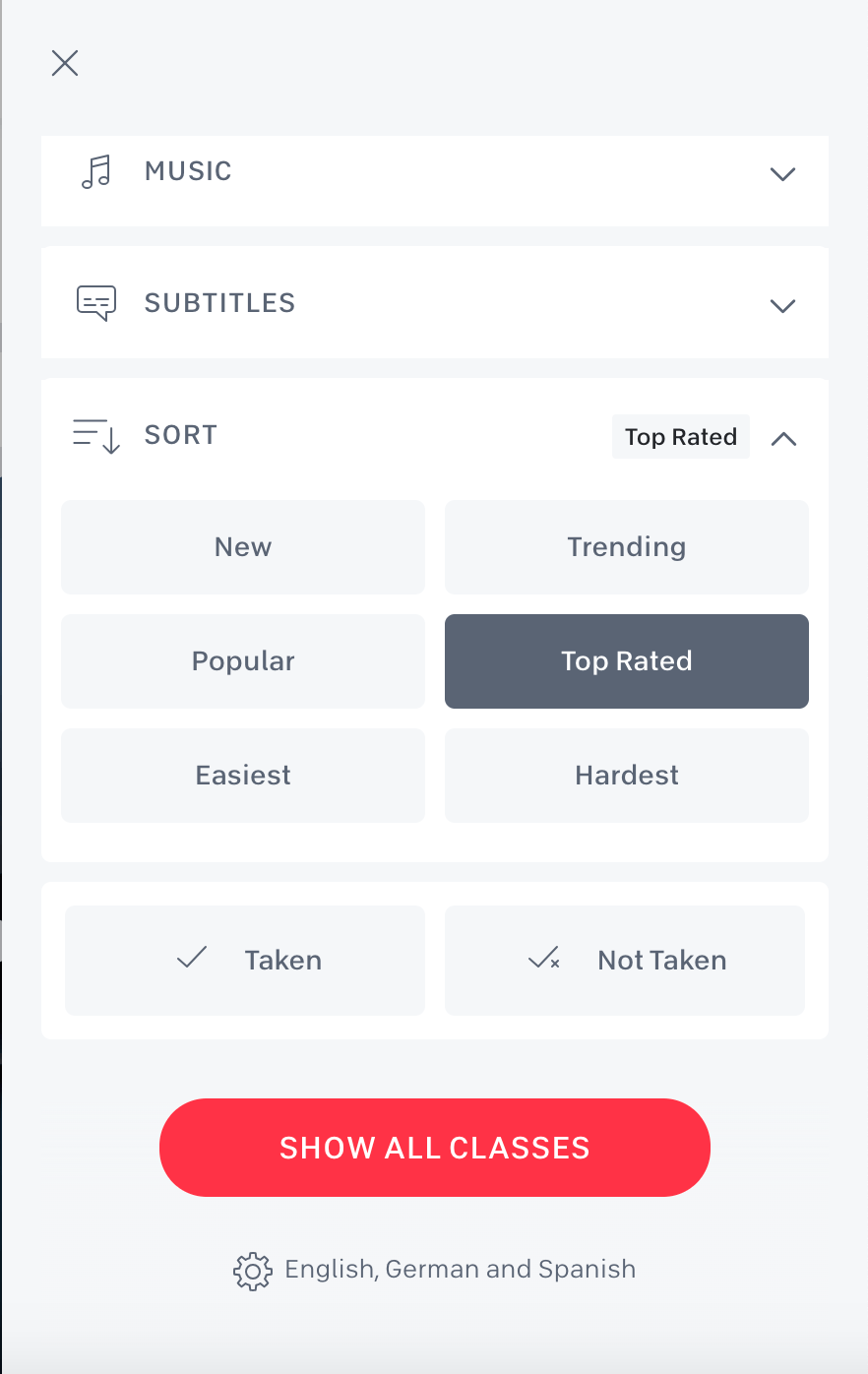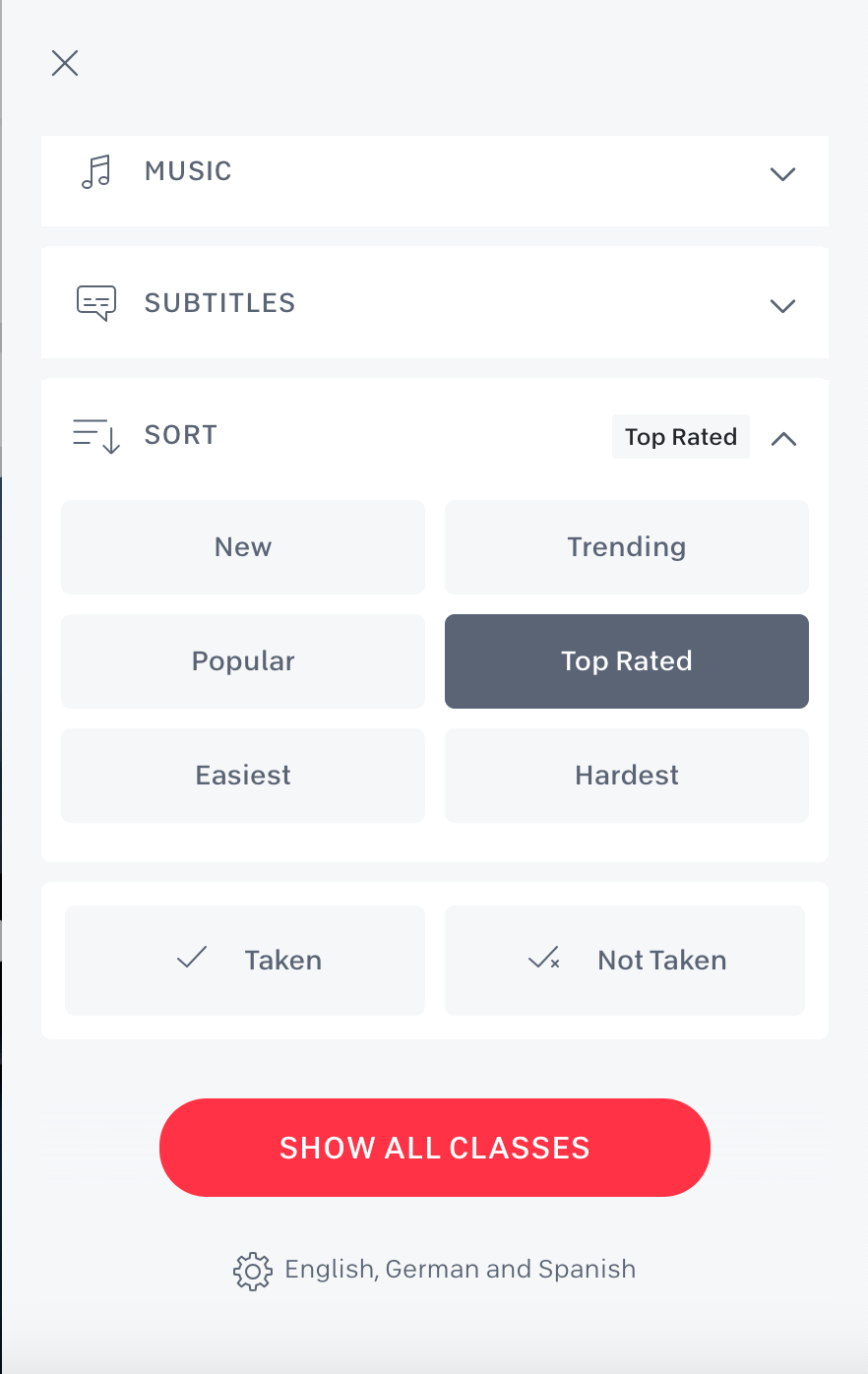 At first, both the iOS and Android apps were still display the rating in class information. Around the end of July or beginning of August, this was also removed from the Peloton apps as well.
What do you think of Peloton doing away with the class rating statistic? Was it helpful to you as you selected your workouts? Share your thoughts in the comments!
---
Want to be sure to never miss any Peloton news? Sign up for our newsletter and get all the latest Peloton updates & Peloton rumors sent directly to your inbox.