Peloton members who ordered a replacement bike seat post following the voluntary recall should now be able to view their estimated delivery dates in their account.
Update – Following our post, we've now seen some estimates that say the shipment won't take place until between December 31, 2023 – January 14, 2024.
Update 2 – At the end of July, Peloton sent an email saying that all seat post should be delivered by Sept 29th, 2023.
Though Peloton has not sent an email to all customers with an expected delivery date, members have reported being able to see the information in their Peloton account. Members can visit https://account.onepeloton.com/orderhistory/ and select "track your order" next to the replacement seat post.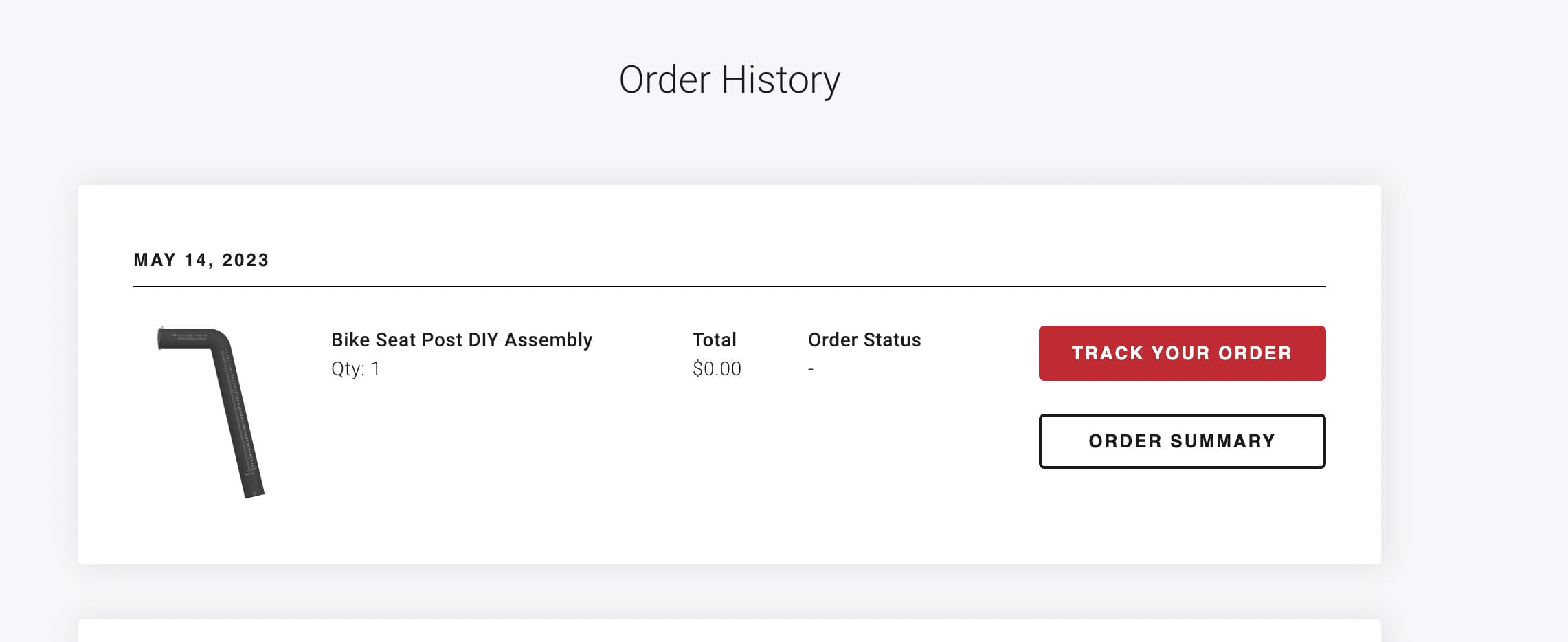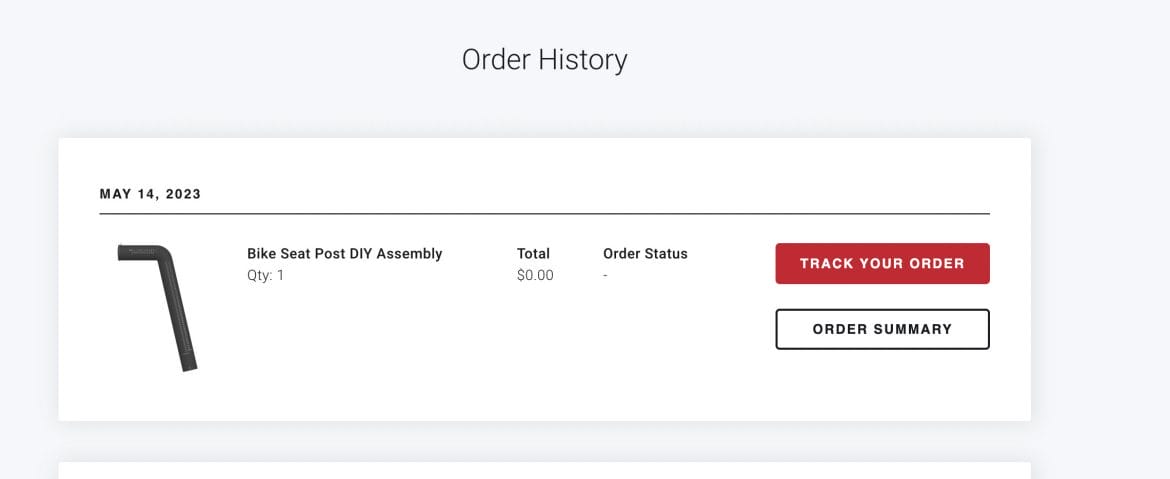 This should provide a specific date range during which you can expect to receive your order.
Note that it currently is showing a 2 week delivery window for all users – this is to be expected.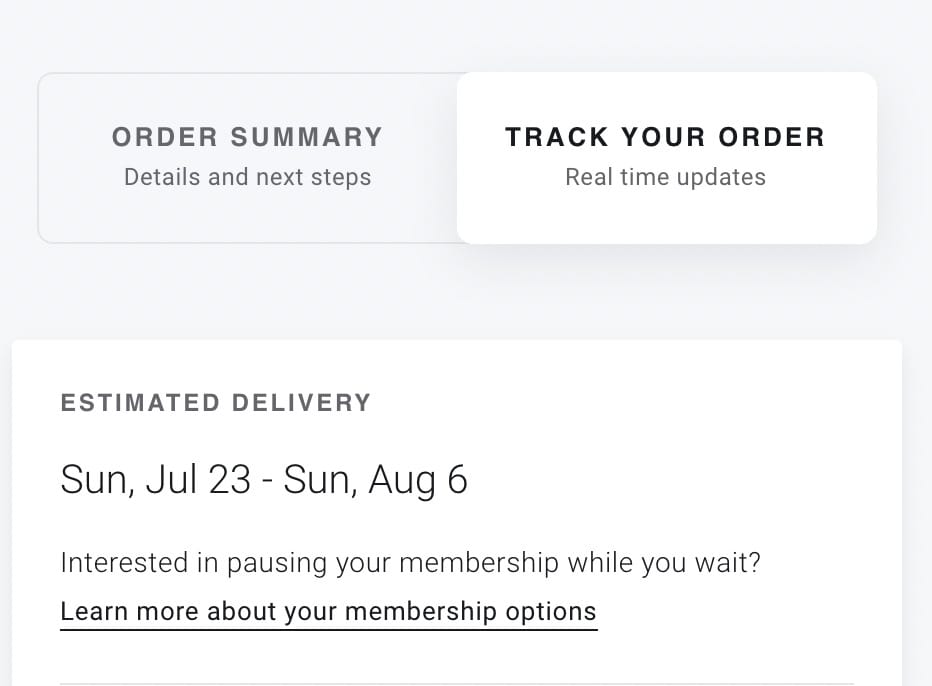 Some members have reported dates within the next upcoming week, while others have reported a two week window later in the summer or even heading into the fall.
We have received reports that some people's delivery estimates for replacement Peloton Bike Seat posts show that they won't receive their post until November 2023.
We previously shared that Peloton would ship replacement seat posts in three phases. Those in the second and third phases were told to expect more information beginning on June 2, thus the date ranges being added to members' online accounts. It is currently unclear whether Peloton will send email notifications to customers as well.
On May 11 Peloton and the U.S. Consumer Product Safety Commission (CPSC) issued a voluntary recall for the original Peloton Bike due to a potential safety issue with the seat post; shortly thereafter a recall was announced in Canada as well. The recall only applies to original model Peloton Bikes sold between January 2018 and May 2023 with a version number of PL01 – the recall does not apply to the Bike+.
Customers have been visiting Peloton's website and registering to have a replacement post sent to them at no cost. We previously reported that CEO Barry McCarthy recently revealed that Peloton has received upwards of 500,000 requests for a replacement seat post – which is more than the company was expecting.
If you ordered a replacement seat post and want to view your anticipated delivery date, go to https://account.onepeloton.com/orderhistory/ and click "Track Your Order" to see when your replacement Peloton Bike Seat post under the recall might arrive.
---
Want to be sure to never miss any Peloton news? Sign up for our newsletter and get all the latest Peloton updates & Peloton rumors sent directly to your inbox.