This morning, Peloton quietly purged two of their former instructors from the on-demand library: Jennifer Jacobs & Steven Little. There are sure to be a number of riders disappointed by this move – although no new classes were being added by the instructors, many people enjoyed riding their old favorites. In particular, it seemed like Jennifer Jacob's climb rides or Steven Little's rock rides remained a staple in many riders rotation to come back to. Prior to the purge today, there were approximately 80 rides available by Jennifer Jacobs riders could take, and 70 Steven Little rides remaining in the library. With more than 14,000 rides in the Peloton library, the purging of rides by those two instructors (~150 rides) amounts to around 1% of the library being removed.
In addition to removing the entire catalog of classes of workouts featuring Jennifer & Steven, it appears many older on-demand classes were removed as well, including those by current instructors. Almost all classes that were filmed in 2016 and 2015 have been removed as well as part of this purge, including a number of popular themed and artist rides from that time period. While the final exact number of classes removed is not known, there were a few hundred classes remaining in the library from 2016 or earlier, and most appear to be gone at this point. This would mean the removal of those classes would amount to another 1-2% of the class library being removed. With those older classes, most of the community would likely not have an issue with the shrinking of the library itself, but instead, which classes were removed. Many of those older classes were popular themed or artist series rides, which don't have direct replacements in any newer classes that have been recorded.
Peloton provided the following statement:
Yes, we've made some updates to our on-demand library. We do occasionally remove classes for a variety of reasons including quality, legal or contractual considerations, or simply lack of usage from our Members. We apologize for any inconvenience that these changes may have caused.
This is not the first large purge of classes from the Peloton library, and will not be the last. In the spring of 2019, Peloton performed the biggest purge to date, removing nearly 65% of the on-demand library. This was due to the music licensing lawsuit from the National Music Publishers' Association (NMPA), which was settled earlier this year.
Jennifer Jacobs had announced this past Monday she was brining her "J Method" programs to the new Ladder Teams app/platform. This was likely the catalyst that prompted Peloton to remove all of her old classes – or is either a massive coincidence. Even after leaving Peloton last summer, Jacobs has still stayed somewhat active, periodically organizing group rides where she would join her supporters doing her old on-demand rides on the Peloton.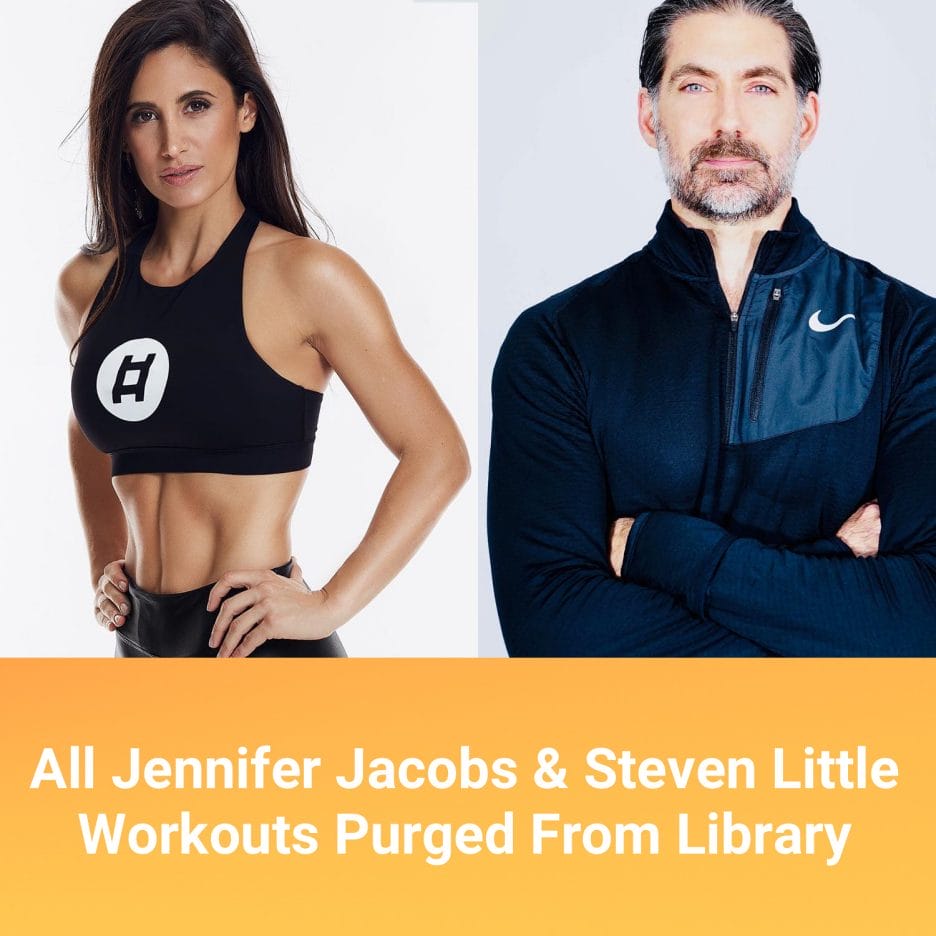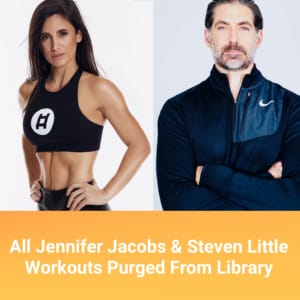 ---
Want to be sure to never miss any Peloton news? Sign up for our newsletter and get all the latest Peloton updates & Peloton rumors sent directly to your inbox.