Peloton Studios New York (PSNY) will be closed from Monday, August 28 through Monday, September 4 – a full week that also falls over the U.S. Labor Day holiday weekend. According to Peloton the closure is for "regular maintenance."
There will be no live classes over Labor Day and the rest of the preceding week due to the closure.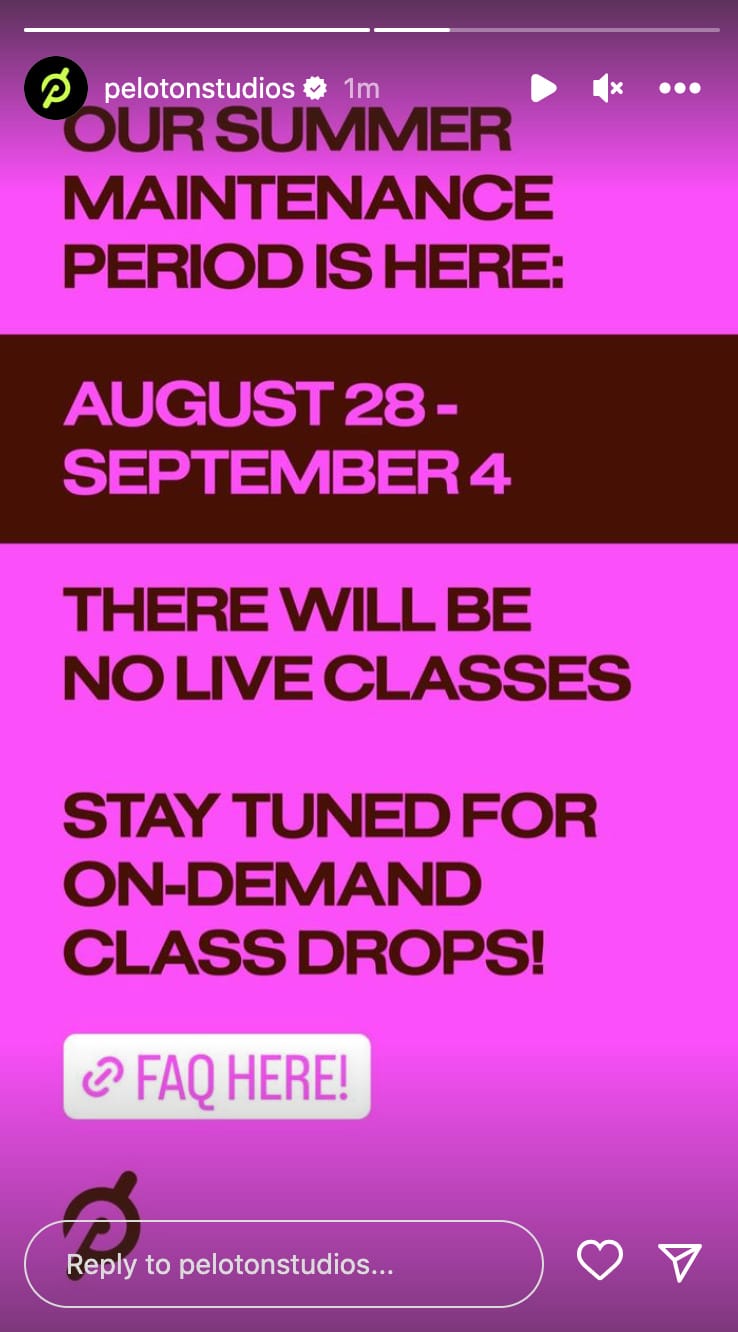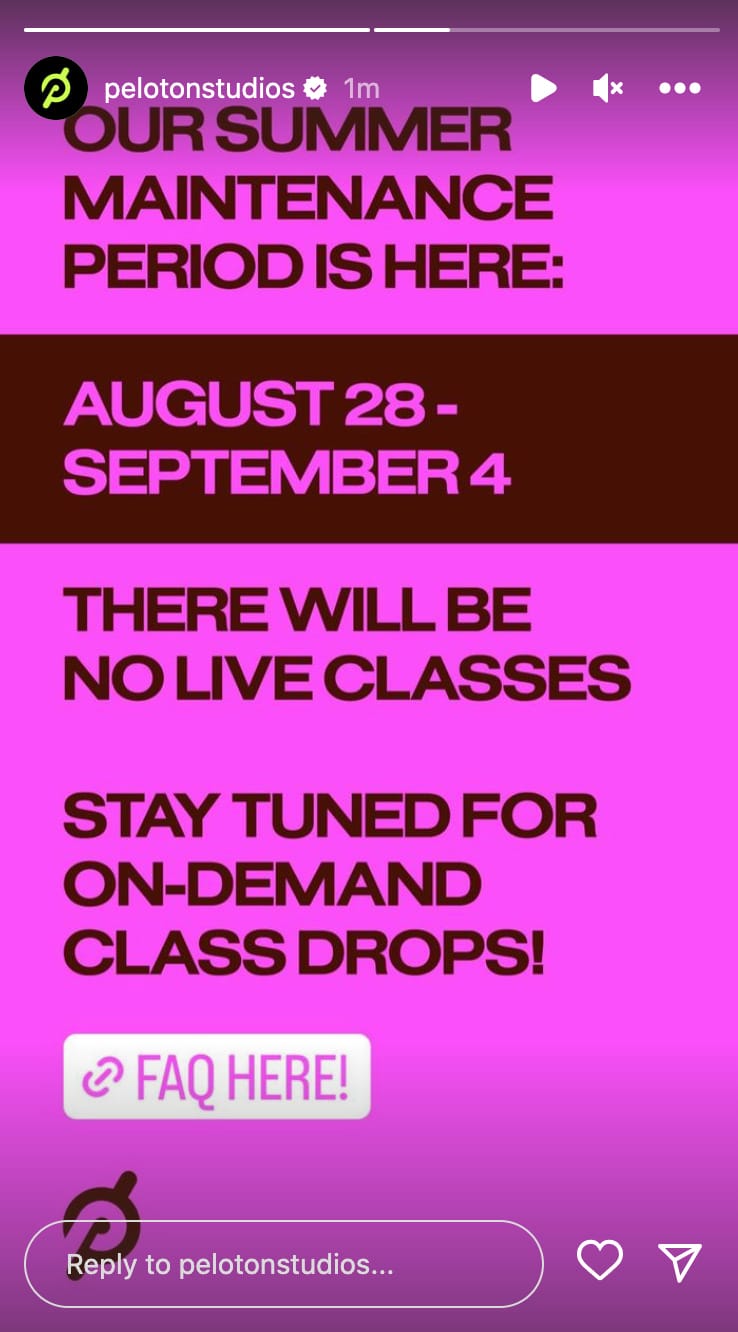 A header notification has been added to the top of the studio booking site, and Peloton also shared a message via the @PelotonStudios Instagram Story.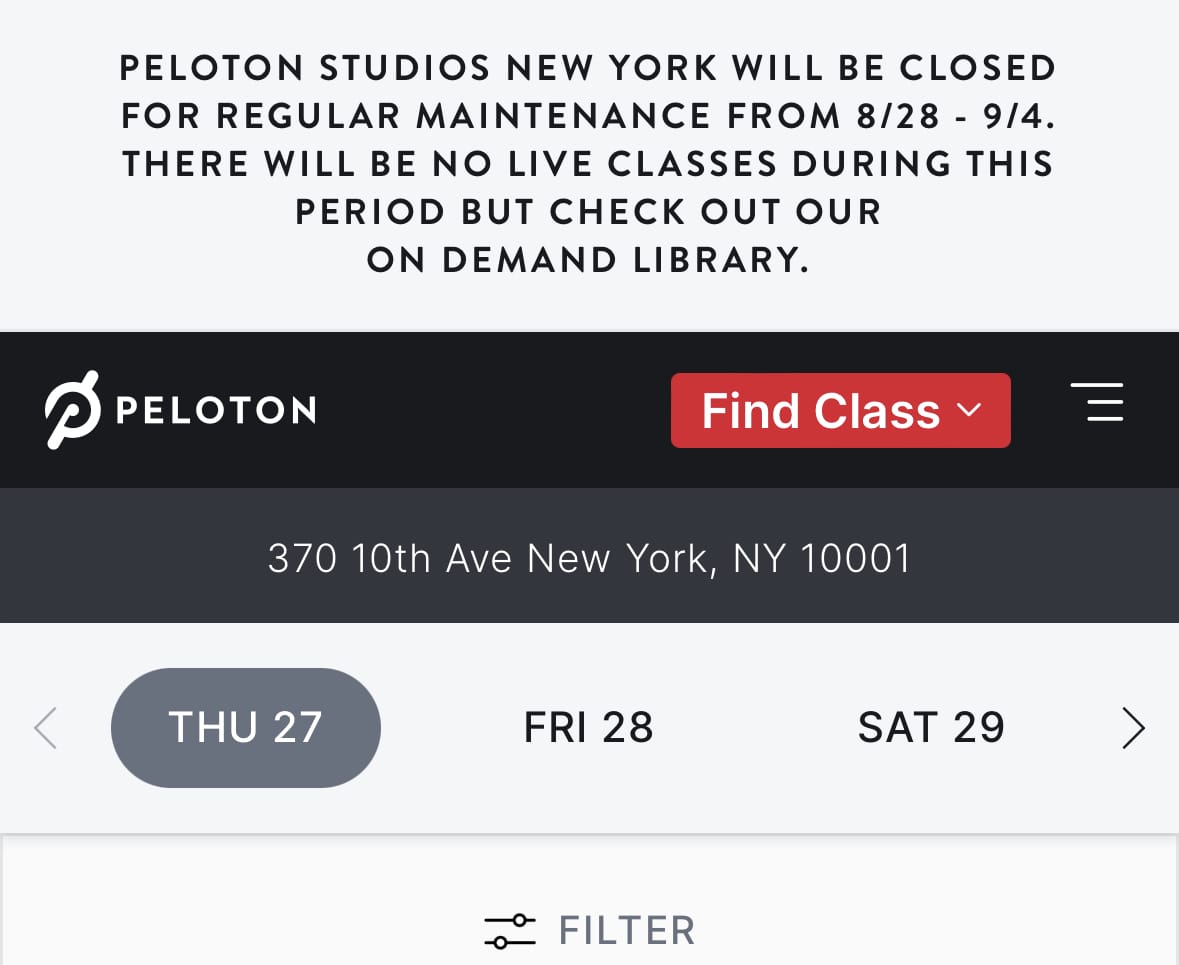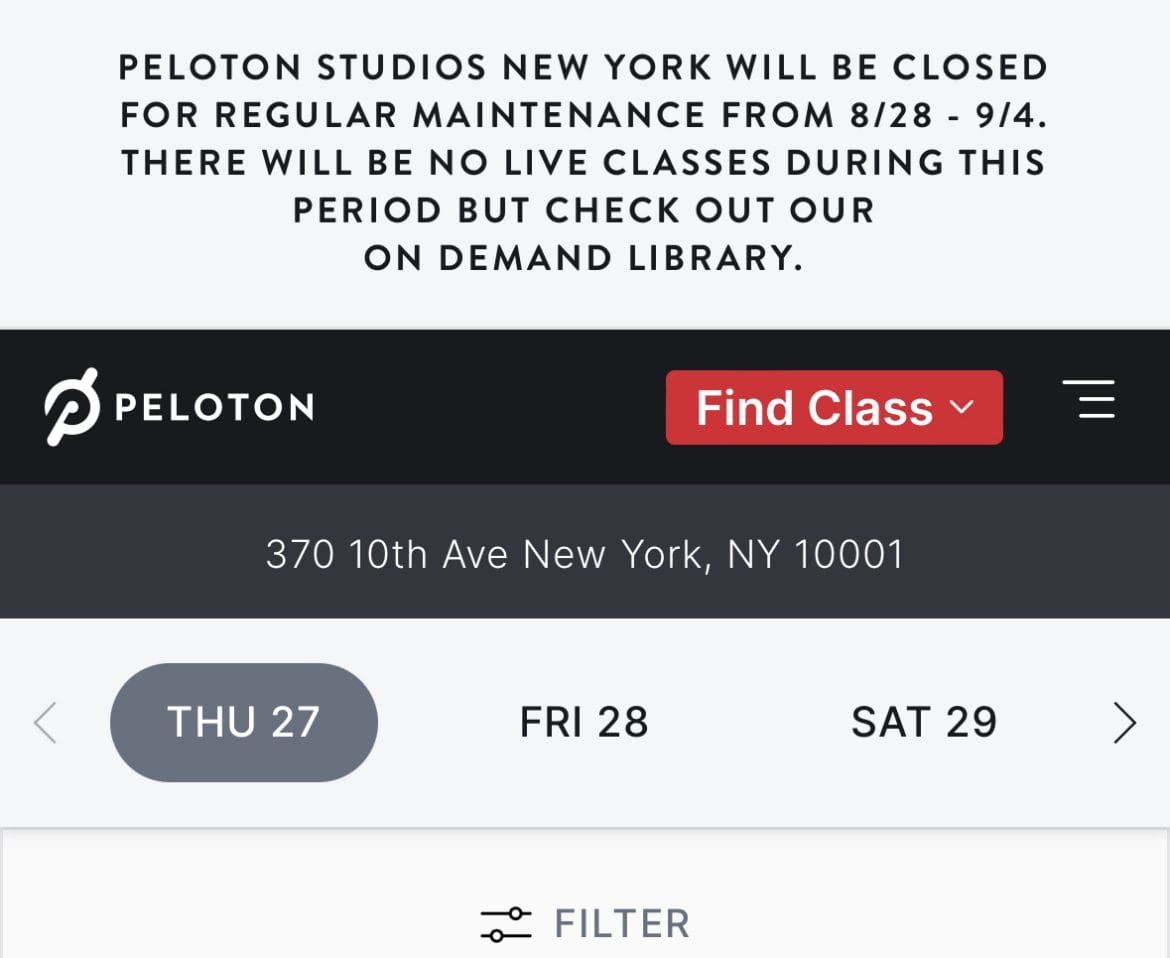 Following the typical six weeks-out booking schedule, members would have expected classes for the Labor Day weekend to become available on the studio booking site today, July 27. However, we now know that the studios will be closed during that weekend, with no opportunities to book a live class.
There will be no live classes during this time period, but Peloton will likely release a number of pre-recorded classes straight to the on demand library.
As a reminder, Peloton Studios London (PSL) will be closed for renovation and maintenance from August 7 through September 22 – meaning that there will not be any live classes from the U.K. during that time.
This is the second major closure of PSNY so far this year. Both studios were also closed from May 29 through June 4, 2023 – which fell over the U.S. Memorial Day holiday. The reason provided was – again – maintenance.
During the August 28-September 4 studio closure, members can expect a robust encore schedule and pre-recorded releases to the on-demand library.
---
Want to be sure to never miss any Peloton news? Sign up for our newsletter and get all the latest Peloton updates & Peloton rumors sent directly to your inbox.