Calling all Barbie fans – there will be a Peloton Barbie series happening later this week! Peloton shared the news via the @PelotonStudios Instagram stories.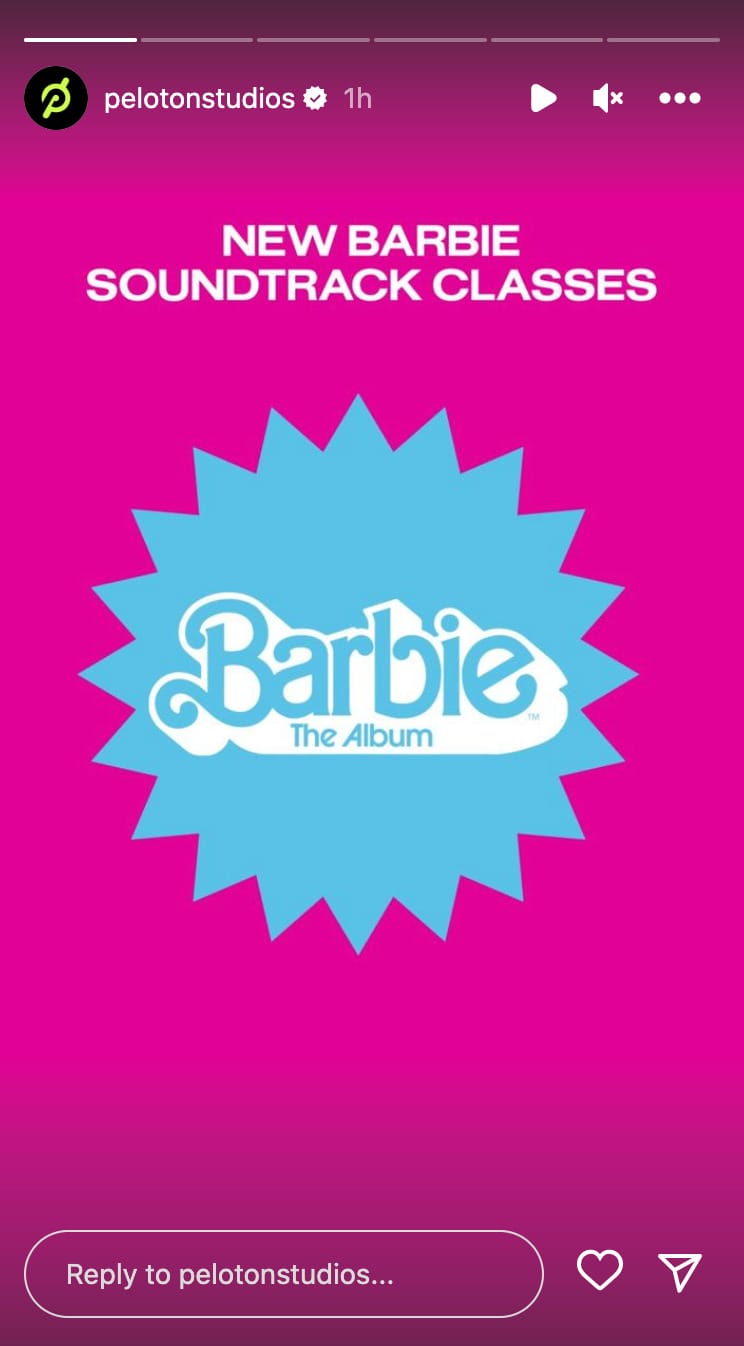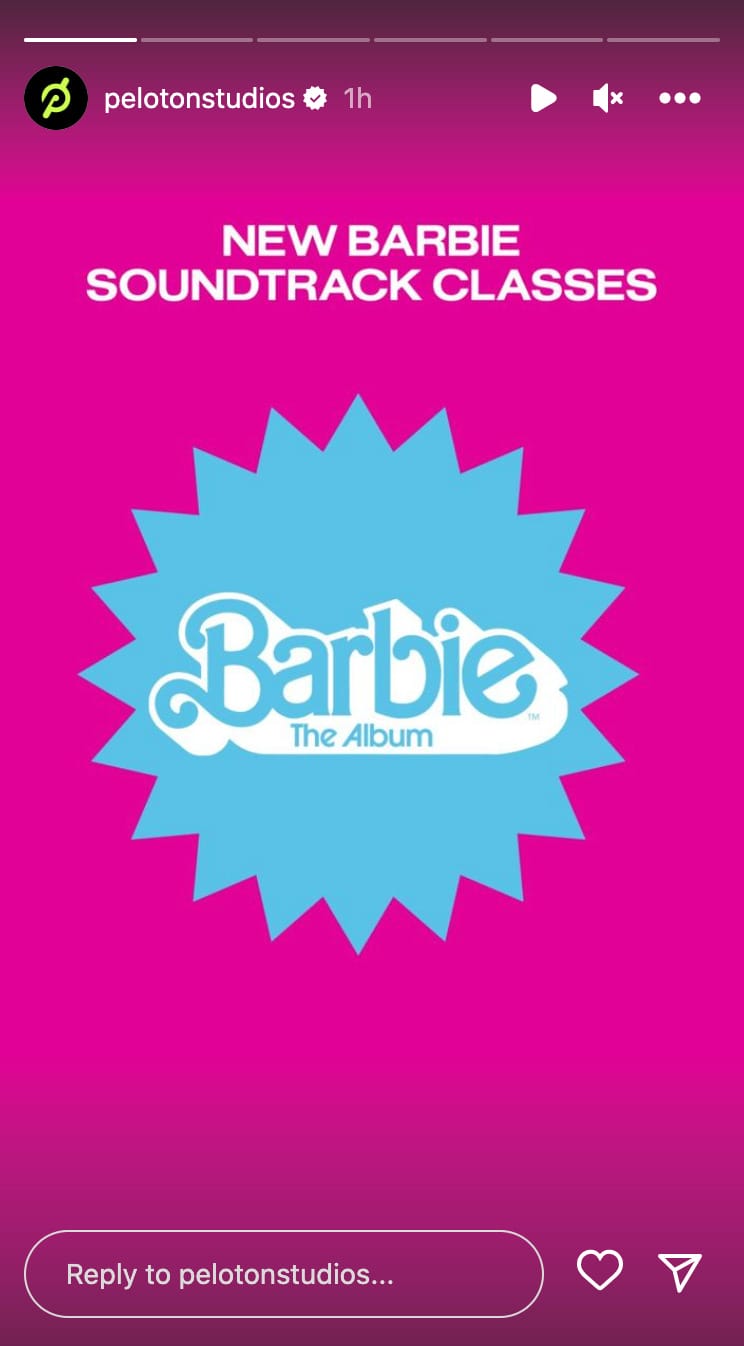 The series will begin on Saturday, July 29 and run through Thursday, August 3, with a mix of live classes and pre-recorded on demand drops. There will be a total of seven classes across five modalities, including content in Spanish and German. You can view the complete class list below:
Barbie Peloton Classes & Schedule & Workouts – Featured Artist Series
30 min. Peloton Barbie Glutes & Legs Strength – Callie Gullickson – 7/29/23 @ 8:00am ET
20 min. Peloton Barbie Ride – Camila Ramón – 7/29/23 @ 11:00am ET [Spanish, On Demand]
30 min. Peloton Barbie Ride – Olivia Amato – 7/29/23 @ 12:00pm ET
20 min. Peloton Barbie Run – Jeffrey McEachern – 8/1/23 @ 12:35pm ET [German]
20 min. Peloton Barbie Shadowboxing – Kendall Toole – 8/3/23 @ 10:00am ET [On Demand]
10 min. Peloton Barbie Stretch – Adrian Williams – 8/3/23 @ 10:00am ET [On Demand]
30 min. Peloton Barbie Run – Marcel Dinkins – 8/3/23 @ 5:00pm ET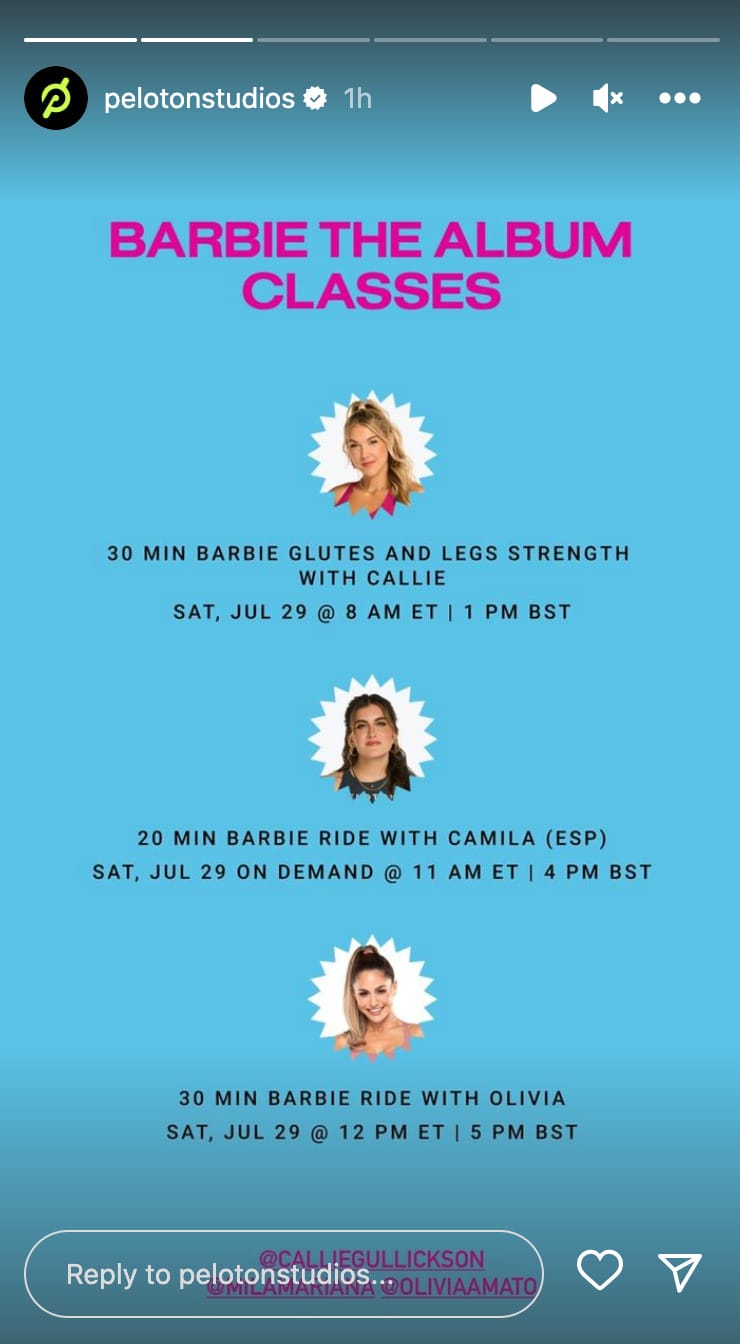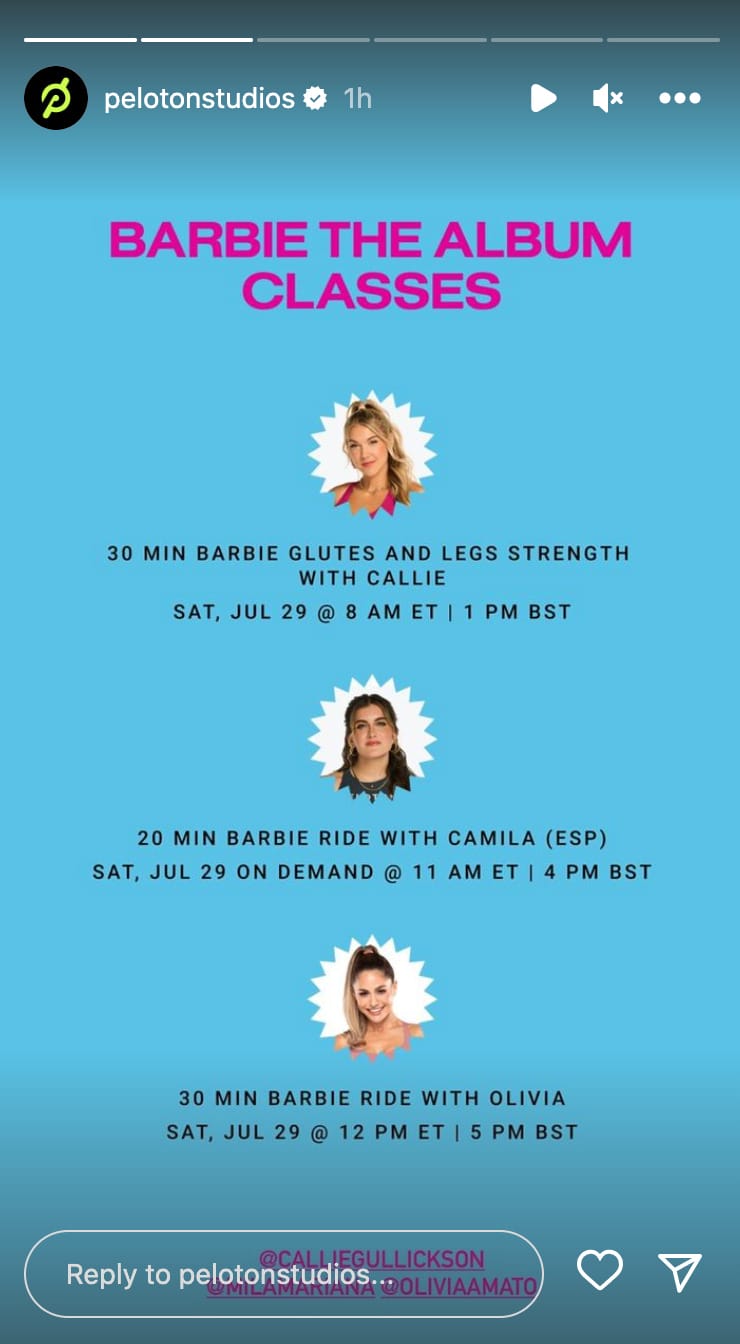 Note that some of the graphics say "Wednesday 8/3" – but Wednesday is August 2nd. These are believed to be taking place on Thursday, August 3rd – not Wednesday.
Unfortunately, as of the first classes, it does not appear there is a special badge for taking those classes. If one is updated and added afterwards, we will update our comprehensive list of Peloton badges with it.
Numerous recent classes on the Peloton platform have contained music from the Barbie soundtrack – often with the instructors decked out in all pink – but the classes beginning July 29 will be official Barbie classes with songs entirely from the movie soundtrack.
The Barbie movie premiered on July 21 and opened with a record-setting $155 million weekend at the box office.
Will you be joining any of Peloton's Barbie classes live or on demand?
---
Want to be sure to never miss any Peloton news? Sign up for our newsletter and get all the latest Peloton updates & Peloton rumors sent directly to your inbox.