Peloton will resume letting members book classes at Peloton Studios London (PSL) on Thursday, September 7 at 12:00pm EST/5:00pm BST. Peloton shared the news via the @PelotonStudios Instagram Story.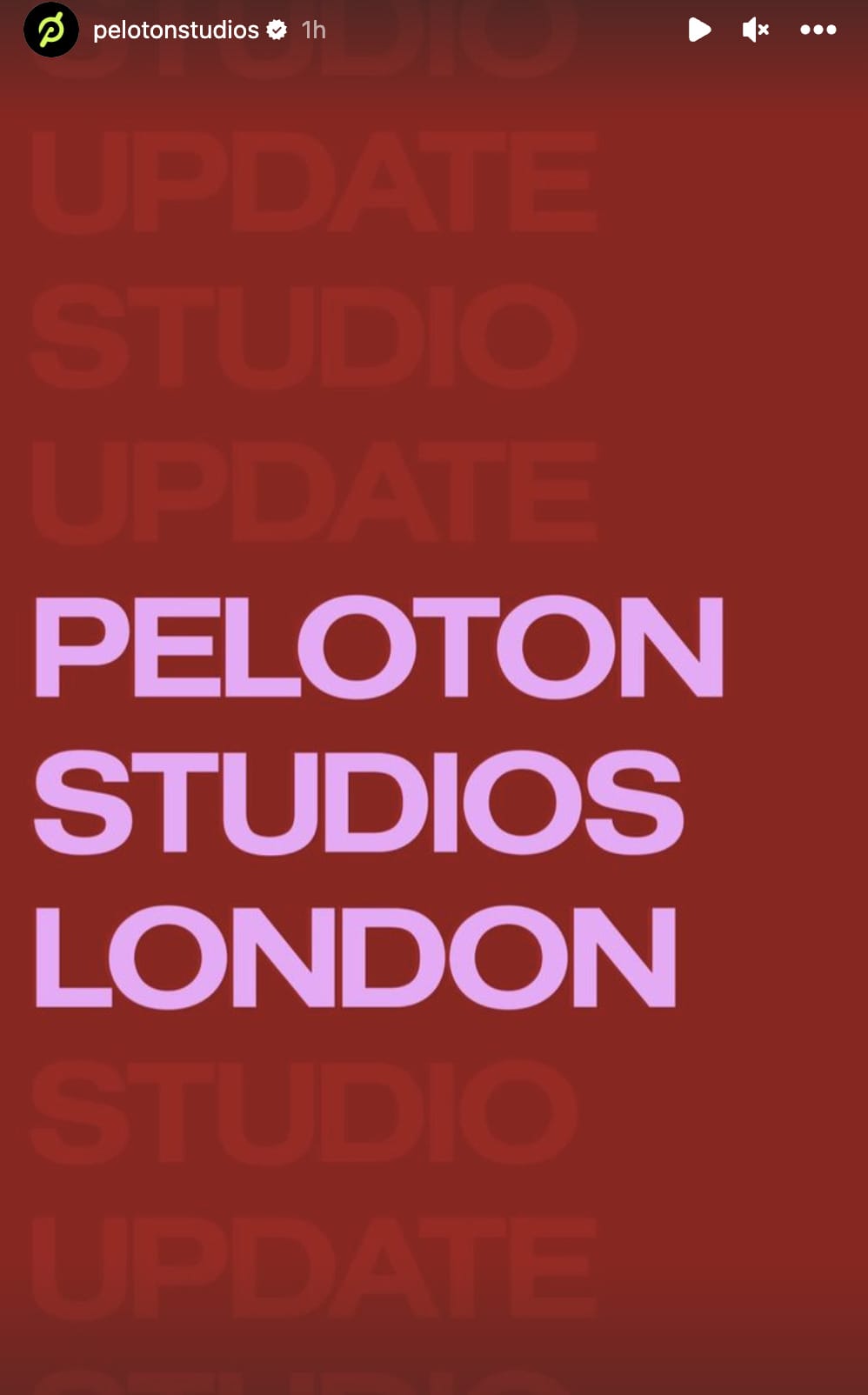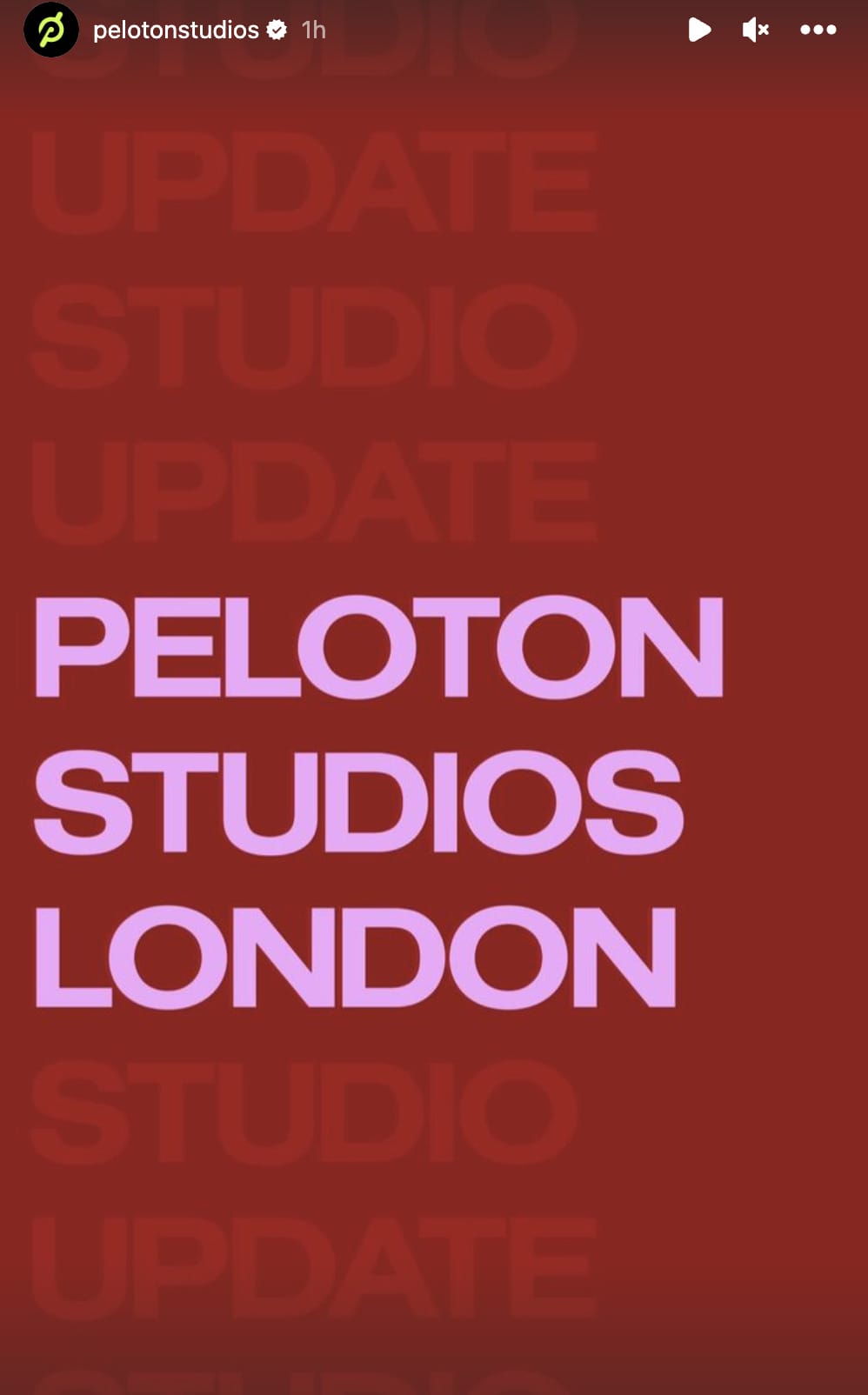 As a reminder, PSL has been closed since August 7 and will remain closed through September 22, as announced earlier this summer. The closure is to provide Peloton an opportunity to perform renovations and maintenance work on the London studios, calling the work a "studio set refresh" – which they mention again in their latest Instagram Stories.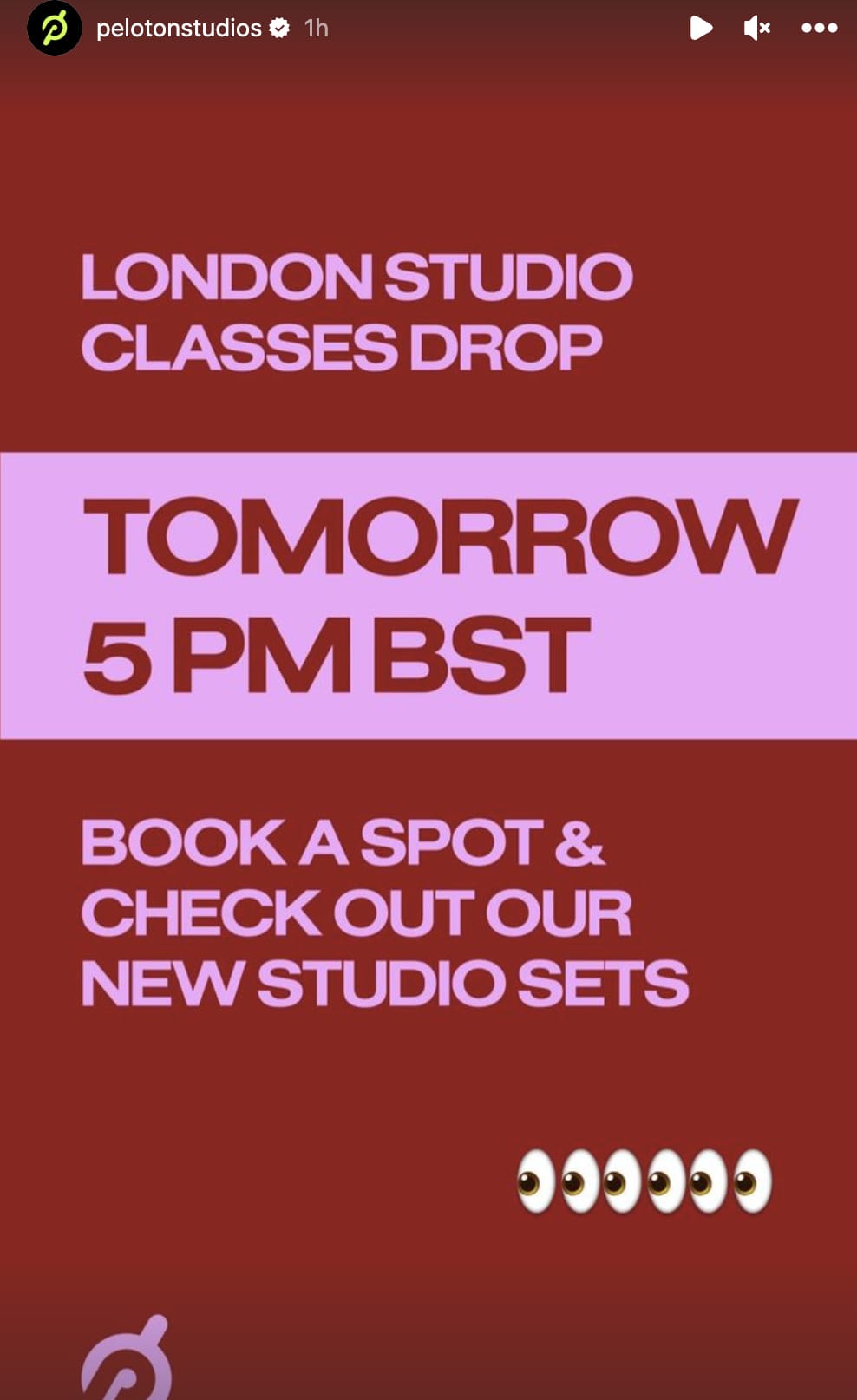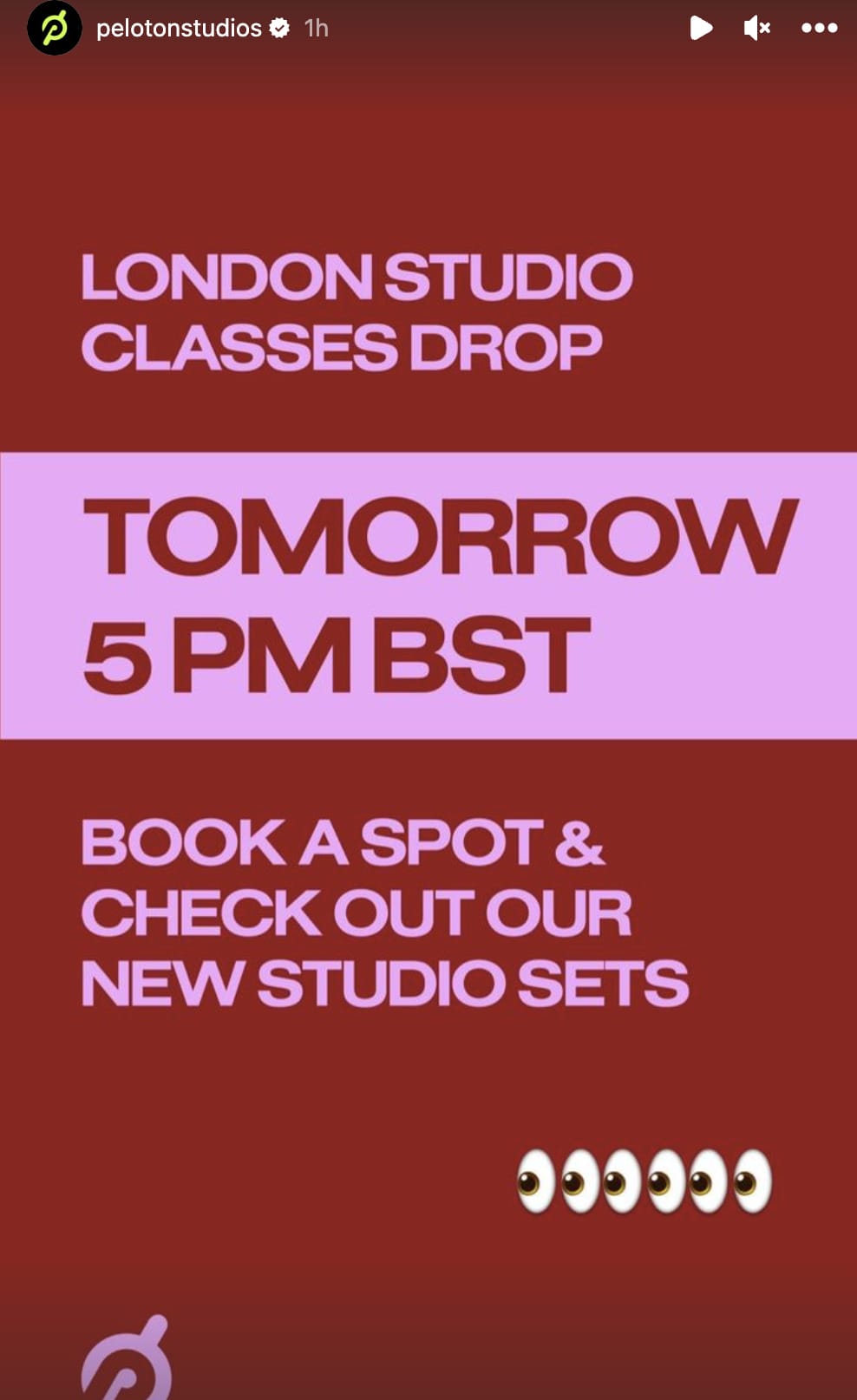 Even though classes typically become available to book in both New York City and London six weeks in advance, no classes have been added for London throughout the studio closure. This is presumably to ensure that the work necessary to reopen is completed on time.
For this reason we anticipate that the next set of classes to become available at PSL will be for all weekends between September 22nd and October 12-16 (September 22-25, September 28-October 2, and October 5-9). Classes for the weekend of October 12-16 are for the regular "6 weeks" out, which is the weekend that will be added for PSNY as normal as well.
If you're hoping to secure a spot at Peloton Studios London in September or early October, be sure to log onto the studio booking site before 12:00pm EST/5:00pm BST on Thursday, September 7. Note that ticket sales for Peloton on Tour Chicago are also scheduled to go live at this time as well.
If you haven't already, check out our complete guide for everything you need to know about securing a spot in a live Peloton class!
---
Want to be sure to never miss any Peloton news? Sign up for our newsletter and get all the latest Peloton updates & Peloton rumors sent directly to your inbox.