Over the last month, Peloton has quietly been experimenting with quite a few tweaks to the user interface of the Peloton bike & tread. Most of these appear to be A/B tests, or tests where the new features are only enabled for a small subset of the Peloton community. If we didn't know better, we'd say this was in preparation for their upcoming Peloton Bike+, or the upcoming lower cost, smaller "Tread", both of which are about to be announced in the next week or two. We'll look at some of the features Peloton has been testing (as well as one they have removed) over the last few weeks. While some of these feature tests will eventually be released to all Peloton members, others might be disabled and never be seen again.
One change that's being tested would fix a big complaint many people have. When a high five comes in on your news feed, you are able to return that high five. However, there is no way to easily then find them on the leaderboard if you want to follow them back, especially if you are in a live ride with a lot of people. In a new change in testing for a few users, you are now able to click on members who give you high fives. This will then jump the position of your leaderboard to display them, where you can then either send them a high five, see their current ranking, or open their profile in order to send them a follow request.
Many of the new features are related to Leaderboard tags. One feature in testing for some people is a simple design update for the leaderboard. If you have joined a leaderboard tag, it will be shown in blue underneath all users who have that as their primary leaderboard tag. If you haven't joined a leaderboard tag, it will be shown as white. It will be blue even if it isn't your primary leaderboard tag – it can be any of the (maximum of) 10 you have joined. However, it only compares your tags to the other member's primary, or displayed, tag.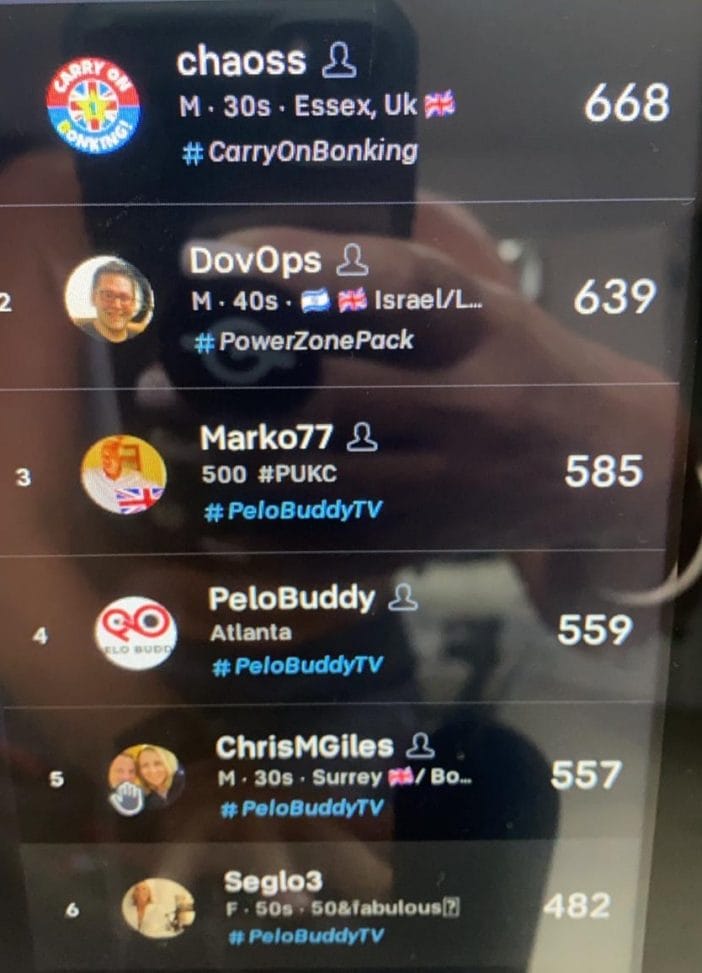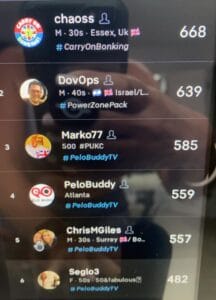 Another minor change associated with Leaderboard tags is on the preview screen of a workout. Once you click into the workout, you see the class name, description, rating & difficulty, playlist, and class structure. In a change that appears to have been added globally for all members, Peloton now is showing a section for which leaderboard tags this ride is popular with.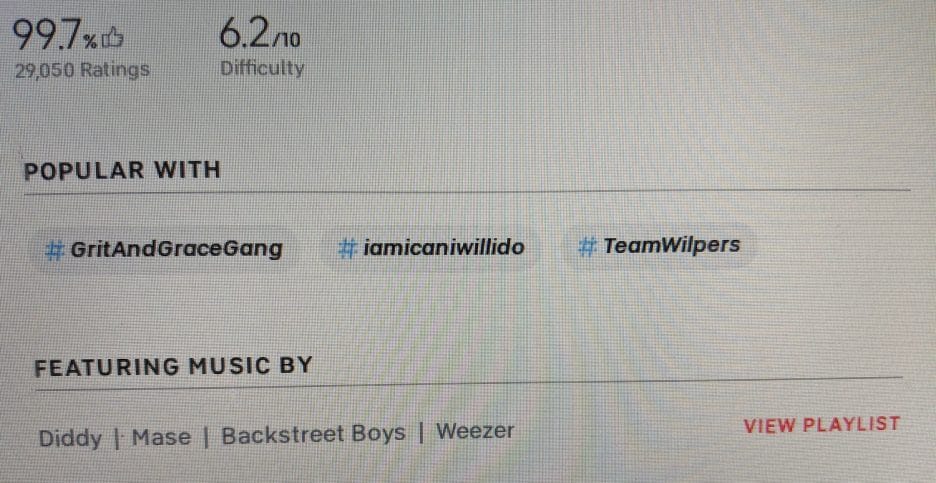 Two other experiments in progress depend on if you are riding with the "All Time" filter selected, instead of "Here Now". In one update being tested, if a friend joins your workout, and you have the All Time filter selected, Peloton will show a small popup over the leaderboard notifying you that your friend has joined. You are able to click the notification to have the leaderboard update to the "Here Now" filter view and see your friend's placement on the leaderboard.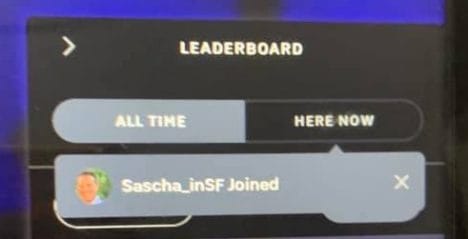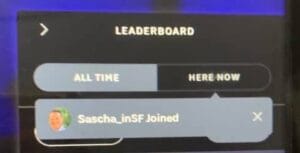 Another tweak being tested on the "All Time" leaderboard has to do with when you are viewing the "Just Me" filter. As the name implies, this view shows your current leaderboard position, compared to your previous attempts at the workout. Normally, underneath each previous version of you on the leaderboard, the date you previously took the class is shown, as seen in the picture below. Peloton has begun to remove the date line on some people's software in an experiment. The image shown below is the "normal" view, with the date shown (in this example, "5/17/20" is shown, which is the line that would be removed in the test mode).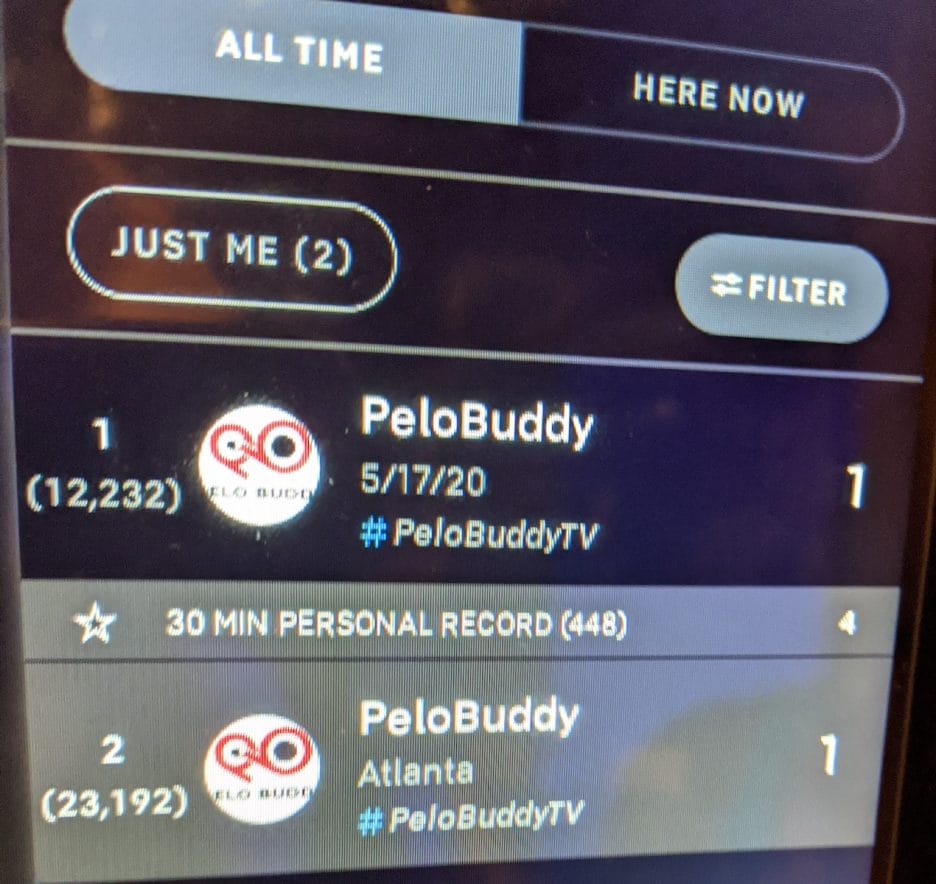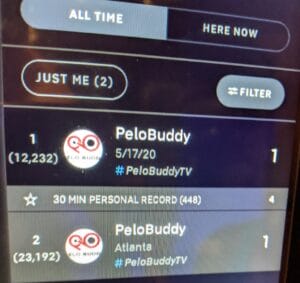 We mentioned that Peloton has actually removed a feature. Back when Peloton first introduced Target Metrics in 2019, they added a new section on the post-workout ranking screen where you could provide feedback on the accuracy of Target Metrics. This piece of the feedback screen has quietly disappeared. It's possible Peloton has developed some automated tests for the accuracy, or decided that whatever metrics are initially loaded are not going to change.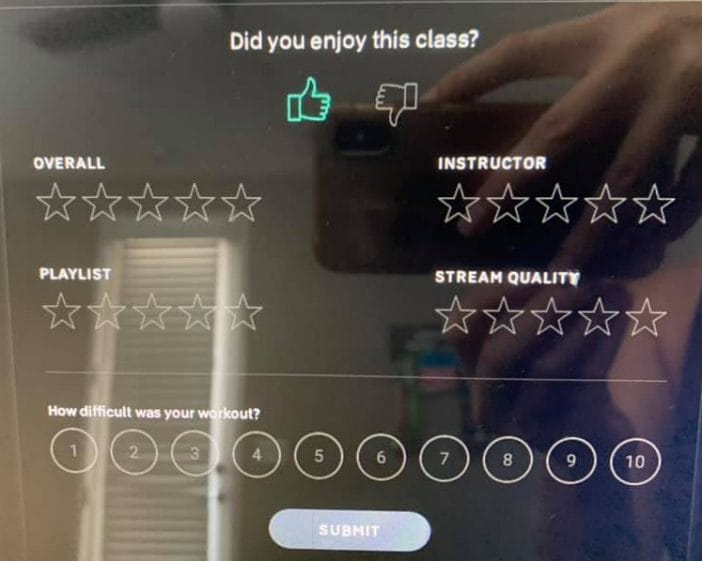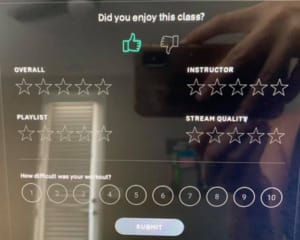 In addition to all those features noted above, there's a few we covered previously in other articles. At the beginning of August, Peloton began showing leaderboard tags in the news feed as high fives or milestones rolled in. Originally an experiment, it appears this has now been turned on for everyone.
Another previously covered feature was that for about 24 hours, Peloton was showing difficulty levels for cycling classes. That feature has yet to be turned back on for anyone.
Peloton has also made some updates to their Strava integration.
In addition to the updates to the software on the Bike & Tread, Peloton has rolled out new features to both the Android and iOS apps over the past month. The Android app (finally) received the ability to view completed workout stats, as well as support to connect to Bluetooth heart rate monitors. The iOS app got a brand new feature in the way of sharing summary images of your workout to Instagram stories.
Peloton unfortunately does not provide any release notes for the software updates to the Bike or Tread, so users are left guessing as to if there are any visible changes. Sometimes Peloton will email users about new features, other times they don't, and other times, the updates are just bug fixes or performance improvements.
Let us know if you have been opted into any of these tests, or if you've seen any we've missed, and we'll update the article accordingly!
---
Want to be sure to never miss any Peloton news? Sign up for our newsletter and get all the latest Peloton updates & Peloton rumors sent directly to your inbox.