This afternoon, new difficulty levels started to appear on cycling classes. These labels ("Beginner", "Intermediate", and "Advanced") have previously shown up on other workout disciplines, such as Yoga, however, had never been used for bike classes before.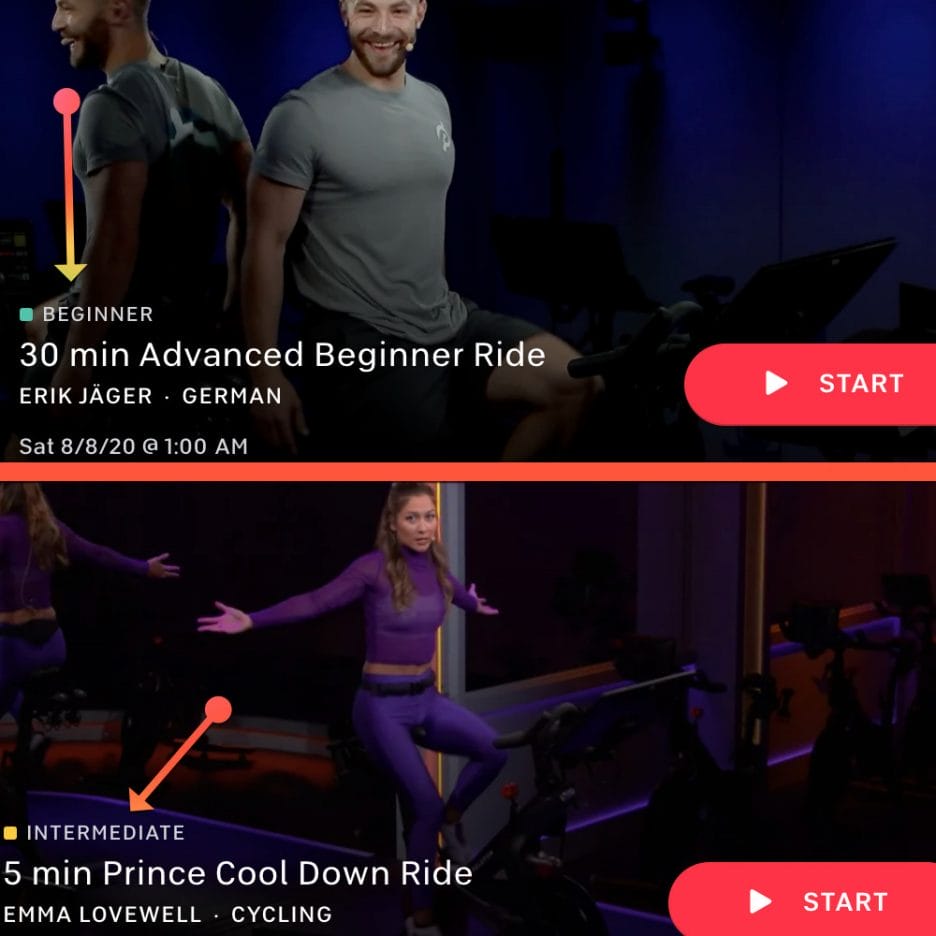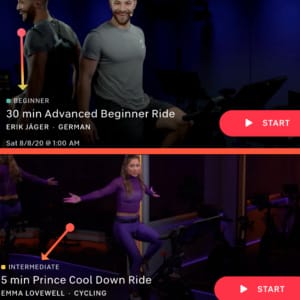 The feature is either an experiment, or in the early phases of a rollout. When viewing Yoga classes, there is an additional Difficulty filter (along with Coach, or Class Type) to allow you to filter between the three workout difficulties. For cycling, no such filter appears yet.
In addition, it's not immediately clear what logic is being used to set the difficulty level for each cycling class yet. Initial speculation was that it might be based on the average score that users set when rating the class after the ride – however, upcoming classes also have difficulty labels displayed, so those wouldn't be fed by ratings since the classes haven't been taken yet.
As the rides are rated at time of publishing, there are very few advanced rides, and out of those, most are "Pro Cyclist Rides". Since it's not possible to filter the rides, it's hard to confirm, but there appear to only be a handful of other advanced rides (for example, a 45 minute tabata ride with Robin from 11/12/19). Beginner level difficulty classes appear to be only those classes that are actually called beginner rides, or advanced beginner rides. The remainder of the library is either labeled as intermediate, or blank. This leads to some interesting scenarios where a 5 minute cool down ride is labeled as intermediate, along with a 45 minute tabata ride for example. Another interesting scenario is two different 20 minutes FTP Test rides, both of the same difficulty, both by the same instructor, but one is labeled as Advanced difficulty and one is labeled intermediate difficulty.
This is be the second new feature or experiment to show up in a week's time – last week saw Peloton experimenting with showing the leaderboard tags in new places. Hopefully these new features are a prelude to the new bike and new tread being released in the next month or two.
---
Want to be sure to never miss any Peloton news? Sign up for our newsletter and get all the latest Peloton updates & Peloton rumors sent directly to your inbox.