Android users, don't get too excited quite yet, but the Peloton Digital Android app has just received it's second new feature in less than a month! Peloton has released a new version of the Android app today that enables users to view metrics & details about their completed workouts. This featured is enabled in version 1.0.316969 and above. The release notes are:
Workout Details: On your phone or tablet, you can now tap into past workouts in your profile to view your achievements. For classes completed with metrics tracking, get stats like output, distance and speed for a detailed look at your performance.
The new screen looks like this: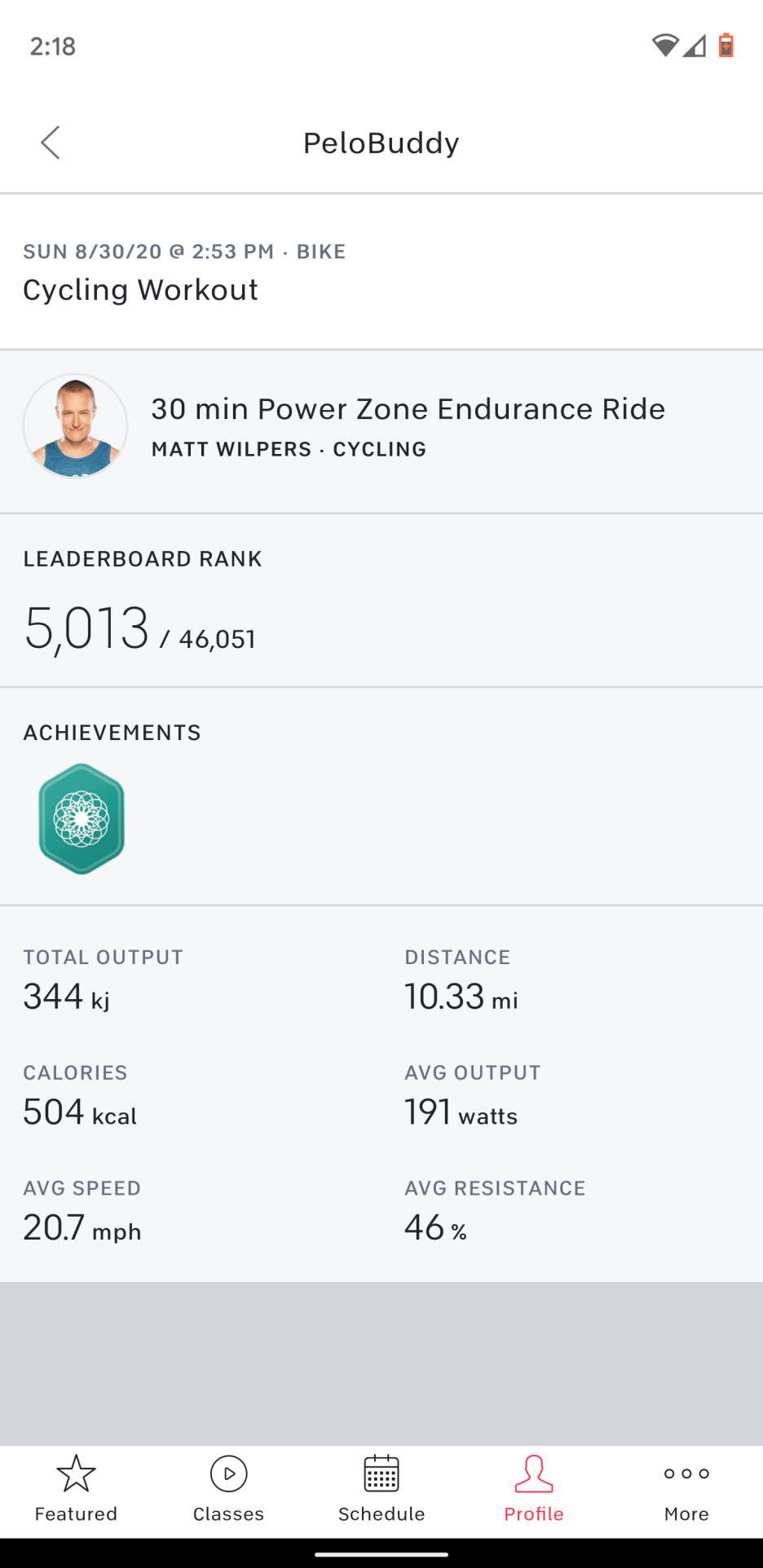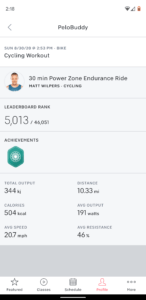 Previously, Android users were limited to just viewing the list of workouts completed (original workout name & date, the date & time you took it, and your total output). Now, members are able to click into those previous workouts and see a variety of stats about the workout. The list of stats shown on the completed workout detail page now includes:
Leaderboard Rank
Achievements/Badges earned
Total Output
Distance
Calories
Average Output
Average Speed
Average Resistance
One notable exception is that even if you used a heart rate monitor, your average heart rate isn't shown, or your average cadence.
Unfortunately, at this point the page will not show you any charts or graphs for your output, cadence, resistance, speed, or heart rate, like the iOS app and web portals do. Hopefully there is another update coming soon that will enable those features.
Earlier this month, Peloton updated the app to also support Bluetooth Heart-rate monitors. Is it possible this is the start of Peloton trying to get the Android app up to par with the iOS app? If so, hopefully GPS Tracking & Outdoor metrics support will be added soon, along with the ability to preload classes for offline uses.
---
Want to be sure to never miss any Peloton news? Sign up for our newsletter and get all the latest Peloton updates & Peloton rumors sent directly to your inbox.