Peloton Bike+ Generation 2 Premium Peloton Smart Bike Information
Peloton Bike+ – Generation 2 Premium Peloton Bike Rumors & Information
Release date, pricing, features, cost, details and rumors about the Generation 2 Premium Peloton Bike (or Peloton Bike+).
Peloton officially announced the new premium version of their bike on September 8th, 2020, known as the "Peloton Bike+".
The Bike+ will be released for sale on September 9th, 2020. The new premium Bike+ will cost $2,495. The original bike will remain available for sale and drop in price to $1,895.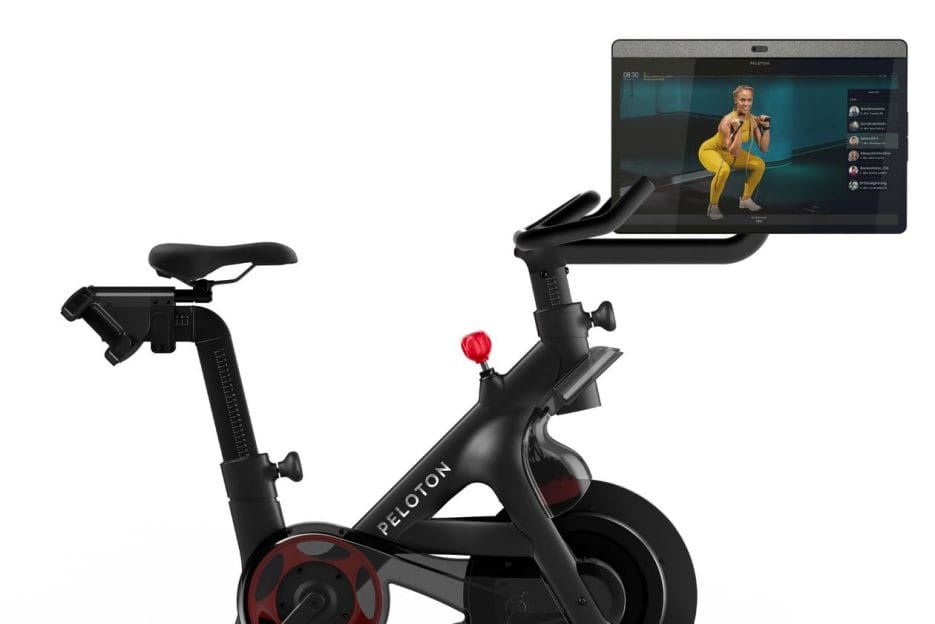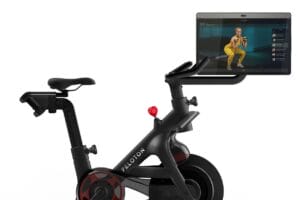 Here are some of the known upgrades that the premium Bike+ will have over the original bike.
New 23.8″ rotating video screen
Improved Speakers
One-touch GymKit integration for Apple Watches (new NFC chip to enable this)
Auto-Follow digital resistance system (optional feature to automatically change resistance based on what instructors say)
Adjustment levers for bike positioning changed to knobs.
One feature that was previously rumored was for the ability for the bike's handlebars to have fore/aft adjustments. Unfortunately, it seems like this rumor did not make it into the final design of the Bike+.
Peloton also confirmed that bike-based bootcamps will be coming to the new bike starting September 15th.
Trade In Program from Peloton Bike to Peloton Bike+
Peloton has stated they will offer a trade-in program for those wanting to upgrade from the original Bike to the new Bike+. This program is only available in the US, but gives members a $700 rebate and free Yoga & Toning accessories set. Peloton helpfully notes they'll come pick up the original bike for you if you trade it in.
Refunds for members who recently purchased original bike
Another question that immediately popped up is that with the current bike dropping in price, what happens to those who purchased it recently? Peloton has stated they will refund members the price difference for those whose bikes haven't been delivered yet, or who received delivery in the past 30 days. The exact statement about the refunds is:
"For the newest Members of our Peloton family, we want you to know how much we value your commitment to Peloton. That's why we're automatically refunding Members who are still within the 30-Day Home Trial window or are awaiting delivery of their original Peloton Bike the $350 price difference plus tax, which will appear on your original form of payment in 7-10 business days. Refunds to Affirm loans used to finance your purchase will reduce the balance of your loan, which may reduce the number of payments and/or the amount of your final payment, but your standard monthly payment will remain the same. If you would prefer to return your current Bike and purchase a Bike+ at an additional cost and with added wait time, please reach out to our Member Support team and we will get back to you in the next 2-3 weeks with estimated timing to complete your Bike return and Bike+ purchase."
Original reporting pre-release
First, let's get this out of the way – Is there a new version of the Peloton bike coming out? The answer is yes! Over the past year or so, Peloton executives have been talking about their product strategy, which involves a "better/best" product line. Stated another way – Peloton aims to have one budget product of a certain type (the "better"), and one premium priced product of the same type ("the best"). For the Tread, the original Tread is the "best" product, with Peloton working on a lower cost Tread as the "better" product.
Latest Update: September 2020 – The price drop for the current generation cheaper bike has been leaked for the UK – dropping 12% to £1,750. This could mean a drop to $1975 in the US.
Bloomberg has a report confirming the premium Peloton bike, supposedly to be called "Peloton Bike+". The next generation, new version of the Peloton Bike could be announced as soon as next week (September 7-14). It is expected to be available this calendar year. The Peloton Bike+ is expected to be priced around, or slightly higher, than the current bike. The current bike would be renamed to just "Bike", and have it's price point lowered to around $1,900. Full details here.
Previous Update: September 2020 – We have our first look at the new tablet that will be used on the upcoming premium bike, as it's the same tablet used in the upcoming lower cost Tread.
[Sidebar – Note that people already refer to 2nd or 3rd generation Peloton bikes. Currently, when people talk about those, they are actually referring to just the tablet, or video screen, on the bike. Peloton has released new versions of the tablet, however, the actual bike hardware has remained the same. The true second generation Peloton bike would be an updated version of the hardware and frame itself, along with
a new tablet as well.
]
Peloton CEO John Foley has stated in interviews that he hopes to make the current generation bike priced more affordably, so that more people are able to purchase it. One statement that pops up a lot is that the current Peloton bike is sold "at cost", which isn't an entirely true fact. Peloton says that their net profit on each bike is $0 – but that includes the marketing cost built into each bike. As they slow down, or more effectively scale their marketing, they are able to make each bike sale more profitable, or alternatively, reduce the price. John Foley touched on this dynamic in his interview with NPR in the summer of 2020.
So if the current bike will drop in price and become more affordable, that means it is targeted as the "better", or budget bike. This means that Peloton will eventually come out with a 2nd generation, higher priced premium Peloton bike to be the "best" product for their bike line. Originally, it was thought that this new best bike would be released later as Peloton was focusing their efforts on a Peloton rower. However, recent comments, including most recently in July of 2020 at a Barron's Investing in Tech call, seem to imply that Peloton might have changed courses and is now thinking of launching the new smart bike before they launch the Peloton rower.
What will the cost of the second generation premium Peloton bike be? How much will it cost?
There are a couple lines of thinking on what the cost of the smart Peloton bike would be. Since the current generation bike will eventually be lowered in price, Peloton has the opportunity to price the new Peloton smart bike only slightly higher than the current bike, keeping it in the $2,200 – $2,500 range. It will most likely boil down to what all the new features are of the new generation bike, and what the manufacturing cost will be. In particular, if Peloton aims to have a more accurate power meter technology, that could drive the pricing of the bike up.
What features would the new version of the Peloton bike have?
That's harder to nail down at this point. While we know the bike is coming, very little is known about it. Here are a few likely candidates for features though.
Ability to swivel or pivot the video tablet, making it easier to do the floor/yoga/meditation content
NFC GymKit support – adding better integration with Apple Health & Apple Watches
Position adjustment levels replaced by knobs
Smart Bike Features – Optional ability for bike to set resistance for you as instructor calls it out. This could eventually lead to a ERG mode, where the bike adjusts resistance to keep you at a certain power or output as your cadence changes.
Fore/aft adjust of the handlebars – the current generation bike only adjusts up & down
More Coming Soon
When will the 2nd Generation Smart Peloton bike be announced or released?
The most recent information points to a possible announcement in late August or September 2020. Some recent research into Peloton's manufacturers, in particular Rexon, seem to include some evidence that both the new bike and new tread could be released in that Q3 2020 timeframe.
We'll continue to update this page as more news & information becomes available. You can always check out our main rumors & breaking news page for the latest Peloton news as well.