Peloton members who have logged into their Peloton Digital app on an Android device were presented with a pleasant surprise over the last day: a popup screen notifying them that the app could now support Bluetooth heart rate monitoring devices!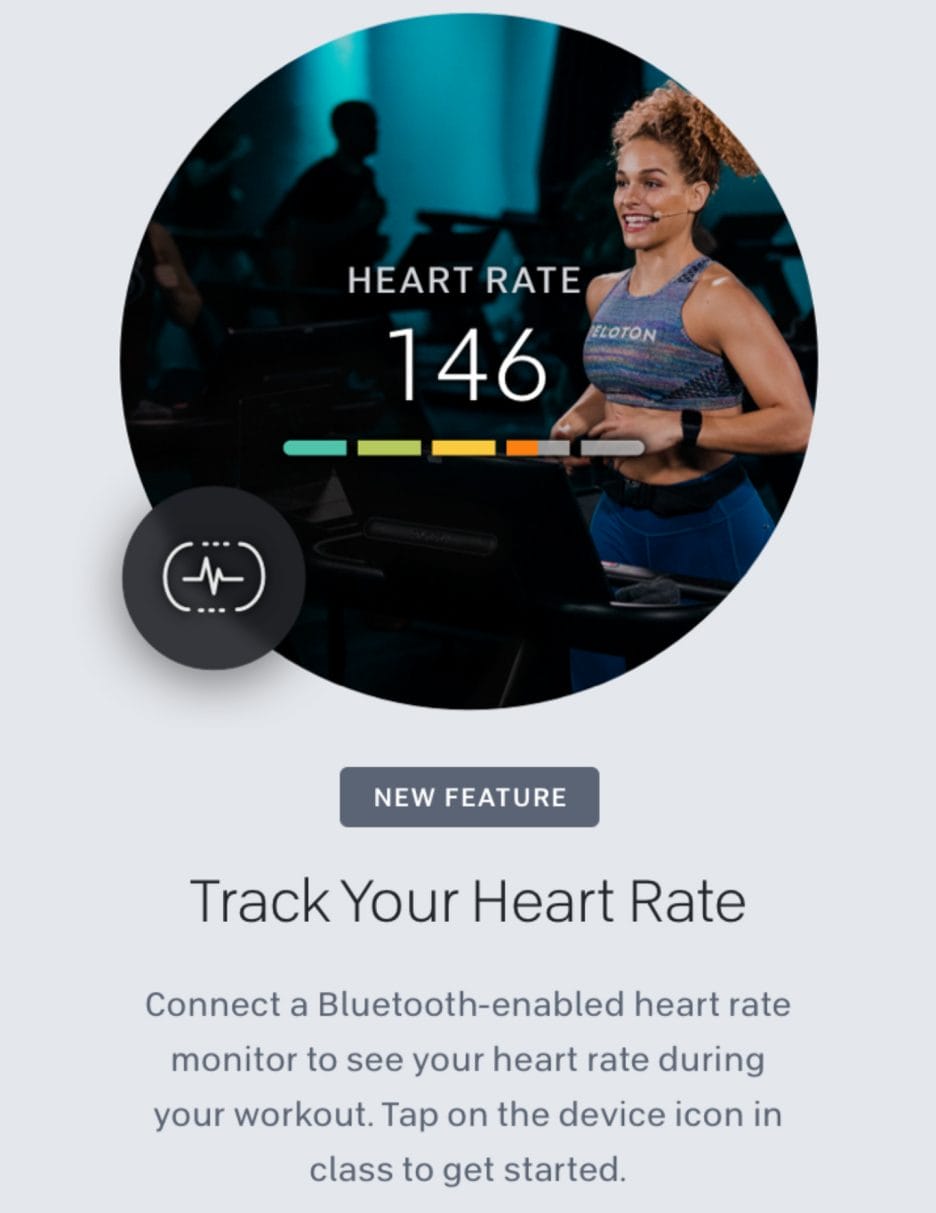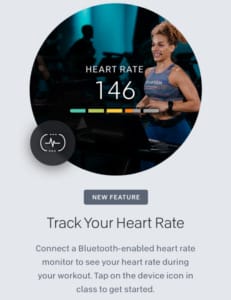 The release notes for the new version of the Android app state:
WHAT'S NEW
Heart Rate Monitor Support: Now you can connect a Bluetooth heart rate monitor to your mobile device to see heart rate metrics during workouts. Optimize your performance to meet your goals by tracking your heart rate zones
How to pair a BlueTooth Heart Rate Monitor to the Peloton Digital App
It's relatively easy to get started – you can see the workflow in the video above, or follow the description here. After starting a workout like you always do, a new icon will appear in the top right corner for heart rate. Once you are ready to start using a heart rate monitor, click that icon to begin the process of pairing. The first time you use it, you might see a system notification that Location Services need to be allowed in order to enable heart rate monitor usage. After allowing that, your Peloton app will begin looking for heart rate monitors. If it's not already, you'll want to make sure your heart rate monitor is on, and in pairing mode at this point. After a moment, you should see the name of your heart rate monitor appear in the list. Click on its name to connect to it. The app will take a second to pair, and then you will begin seeing your heart rate displayed in the top left corner of the app. Additionally, you will see your heart rate zones as well. And that's all there is getting the Android Peloton app set up with a bluetooth heart rate monitor. After doing this for the first time, future uses of the app will auto detect and connect to your heart rate monitor, assuming it is turned on.
What's next for Android?
The Peloton Android app is well known to lag behind in features to what the iOS app gets. Notable examples include the ability to preload classes for offline uses, which the iOS app got in April of 2019 and is still unavailable to Android users. Also notable is GPS Tracking & Outdoor metrics support, which iOS received in May of 2019, and still isn't available on Android. It remains to be seen if this is the start of Peloton trying to get the Android app back up to feature parity with the iOS app, or if this is a one-off new feature release to add a much, much overdo feature to the Android app.
---
Want to be sure to never miss any Peloton news? Sign up for our newsletter and get all the latest Peloton updates & Peloton rumors sent directly to your inbox.