Peloton new has released a new Tag feature, designed to allow members of tribes and other Peloton groups (which you can find here!) to find and interact with each other on the leaderboard. Users can create Tags for different groups and then use those Tags to filter the leaderboard so you can high five your friends more easily.
We've created a video demo of Peloton's new tag leaderboard community features, embedded below. We show how it works on the bike, as well as explaining how to add, remove, and create tags on the website. We also cover what features are available in iOS, and what isn't. (Sorry Android users, this feature doesn't exist there).
Here are some FAQs answered about the new feature. Most of this is covered in the video as well. If we haven't answered everything, let us know in the comments!
How do I delete a tag from my profile? To remove a tag from your profile, click to open the popup showing your list of tags you've added. Click into the one you want to delete. Click where it says "Added" and it will then be removed from your profile.
I don't see this feature? How do I get it? The feature is expected to be live for all members by the end of the day today (Wednesday). If you don't have the feature yet, you might be able to enable it by joining a group via a website link, like this one. After joining your first group, it should enable access.
I have the feature on my bike and website, but not my iPhone. How do I fix that? Make sure you have the latest version of the Peloton iOS app. You'll want to be on at least version 14.0.1, which was released on April 22nd
How many tags/groups can I join? The maximum number of tags you can join is 10. However, you can remove yourself from one and add yourself to another at any point
How do I create a new tag or group? It's easy. Simply click the "Create or Search" button, type in the new name, hit create, and you're done! There is no approval process.
How do I see members of my tag while riding or running? On the bike or tread, click filter. Towards the bottom, there is a new list of "My Tags". All tags you have joined are listed. Click into any of them, and you will see a custom leaderboard showing the list of all members of that group who are currently working out (excluding digital riders).
Do I have to follow members of my tag to see them while riding? No. The default view will still be who you are following, so they won't show up there. But if you change to a filter view of one of your tags, as mentioned above, all members of that tag who are working out will show up, regardless of if you follow them or not.
Can I create a private Peloton tag? No. At this point all groups are public, and there is no moderation ability to approve or remove members
Can my friends join my group or tag? Absolutely! When viewing a tag on the website, there is a link for sharing the group with your friends via Facebook, or a link that you can copy and email or share with your friends however you want.
Will I be able to see digital riders through the tag? Unfortunately not. If someone on your tag team is riding, even if you filter to the list of members of that tag who are here now, they will still not show up.
What's the deal with the "Leaderboard Tag"? Peloton makes you pick a default tag, or leaderboard tag. Every time you start a ride, you can pick one of your 10 for that ride. On the leaderboard, Peloton will only show one tag next to your name – so they show the leaderboard tag. However, if someone is filtering by their tags, you will still show up in the here now section for all your other tags, and you can still browse the list of people here for your other tags. This really only just affects the name displayed on the leaderboard.
How do I see members of my tag or group on iOS? This isn't available at this time. If you are using iOS, you can manage, add, and remove your tags. Your tag will also show in the leaderboard. However, you don't have access to the filters while doing a workout to see other members of your tribe.
Is the Peloton tag/tribe feature available for Android – No. Peloton has yet to add any new features to the Android app in the last year or more. This feature is no different
The Tag feature was inspired by users who put hashtags with their tribe alliances in the location field so that they could more easily find other members on the leaderboard. Now, a new, third line will show up underneath your location which shows what Tag each person has chosen for this ride.
The new tag feature was released today for members who had signed up for Peloton Homecoming but should be available more widely soon – likely by the time of Peloton CEO John Foley's fireside chat at the "Together We Go Far" weekend. However, if you don't have access yet, it appears that if you join a group through a website link, the feature is then turned on for you.
Don't forget to join your Pelo Buddies by joining the #PeloBuddy tag!. This might just be a way to start exploring the feature! 😉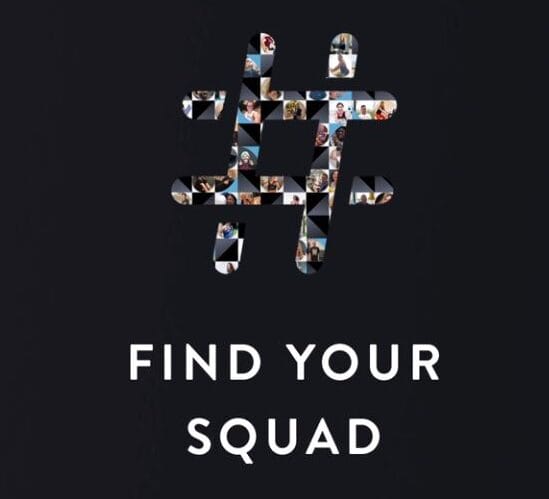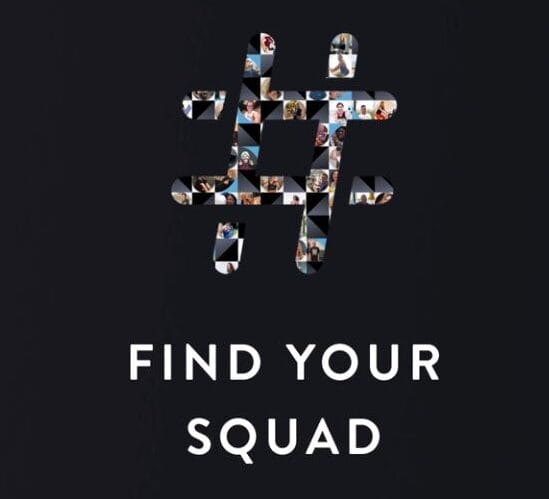 ---
Want to be sure to never miss any Peloton news? Sign up for our newsletter and get all the latest Peloton updates & Peloton rumors sent directly to your inbox.