During Peloton Homecoming 2019, Peloton CEO John Foley took to the stage during the Community Celebration to announce some new features that are coming down the pipeline "in 2019". While we hope these are all coming soon (and many of them have shown up in beta tests on a few member's bikes and digital apps), there is no set release date for any of these yet.
Target Metrics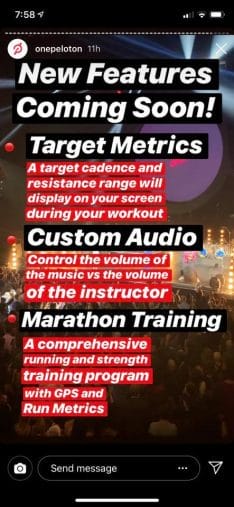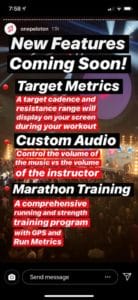 One of the most frequently requested features by the community, you will finally be able to see the target metrics on your device that the instructor has called out. For the bike, this will include cadence and power. For the treadmill, this will include incline & speed. The digital app will show the target metric based on which sport you are doing. This will not require new hardware for your bike or tread, but instead be pushed as a software update to your device. This should also come to both the iOS and Android Peloton Digital apps, however, we would expect iOS users will get this update a few weeks before Android users will.
Custom Audio Controls
Another new update will allow you to control the audio volume of the instructor's voice independently from the audio volume of the music track. This will be useful if you want to ride to your own music, but still be able to hear and know what your target metrics should be at the same time.
GPS & Run Metrics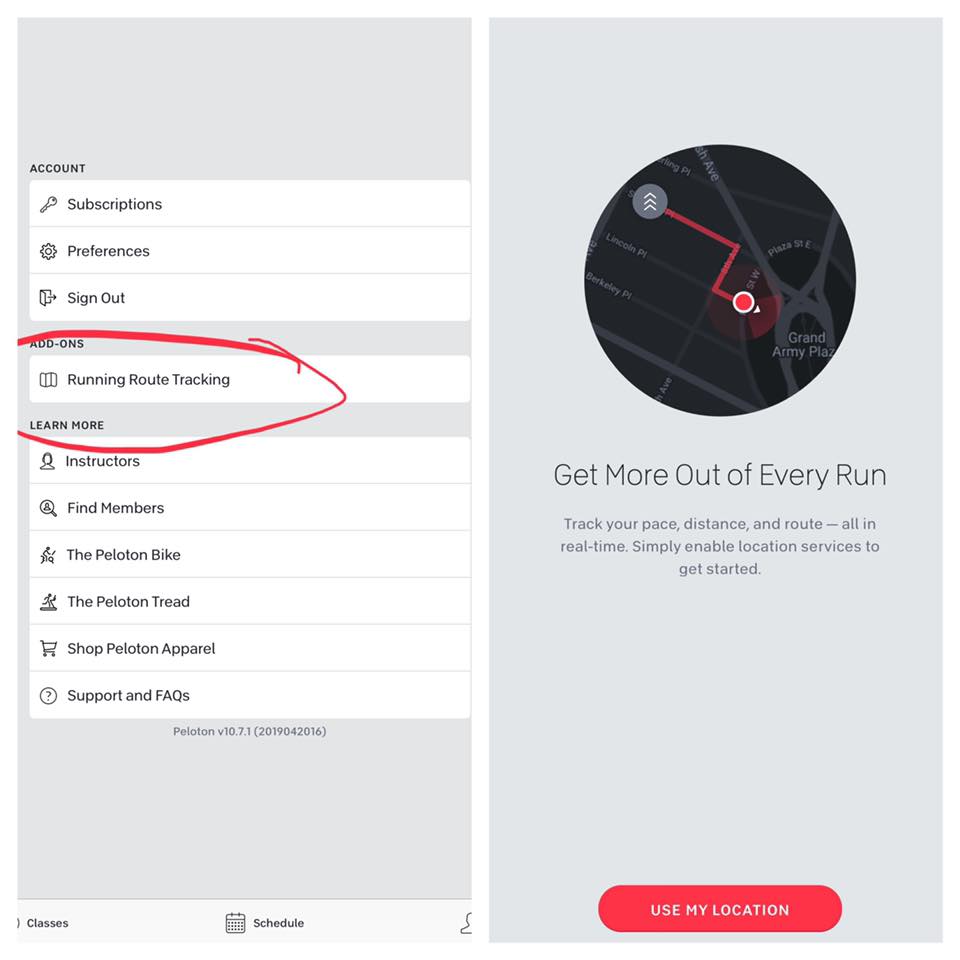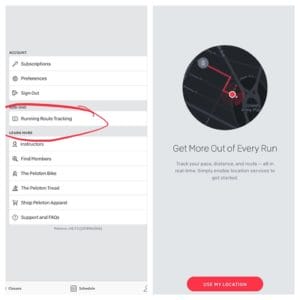 When using the digital app for outdoor runs, there will be a new option for GPS tracking (or "Running Route Tracking"). This will allow you to track your distance & route for any outdoor runs you do, along with heart rate and cadence through external sensors, thus allowing you to have more consistent metrics & data within the Peloton app for your workouts. Previously, you would have to use a third party app like MapMyRun or Strava along with the Peloton Digital app to capture all your data – this should help reduce the need to do that.
Marathon Training Program
Peloton will be rolling out a 18 week marathon training program to enhance their collection of training programs they already have available. More details on this should be coming soon, and a release is expected very soon on this feature in particular to allow people to utilize it for fall marathon training.
New Music Partnerships
A mystery announcement was that Peloton will be working on new musical collaborations with artists including Madonna, Backstreet Boys, Cher, and Paul McCartney. It remains to be seen what the result of these musical collaborations will be – whether it is some specific themed rides where the whole workout features songs by these artists, or if it will be their music showing up in more random workouts throughout the catalog.
No Announcements Made
Unfortunately, no announcement or hint has made about the Peloton Rower (which many believe to be the next device Peloton will release) at Peloton Homecoming 2019. As of this point, dates for Peloton Homecoming 2020 (or Peloton HRI Home Rider Invasion 2020) are still unknown as well.
What do you think of these announcements? Are you excited about them? (And don't forget, if you are traveling, make sure to bookmark out Peloton finder tool to find hotels, gyms, and resorts that have Peloton equipment to keep your streak and training going while you are on the road!)
---
Want to be sure to never miss any Peloton news? Sign up for our newsletter and get all the latest Peloton updates & Peloton rumors sent directly to your inbox.