At the beginning of November, after months of rumors & speculation, Peloton announced their first connected fitness strength device – the Peloton Guide.
While it is not scheduled to be released until early 2022, it was revealed in an investor call earlier this week that around 1,000 or so members had been beta testing the device for the company.
In advance of the release of the Peloton Guide to the public, Peloton has been adding Peloton Guide specific awards & milestones to the system. These new badges & achievements are called "Movement Tracker" – as one of the big features of the upcoming Peloton Guide is the ability for it to count your reps for you in a workout (although it does not appear to be able to provide form feedback or correction – it's simply a count).
All of these new badges & milestones show up on a profile when you go to Profile -> Achievements. At time of publishing, these new sections appear to only be showing up for members who have had access to the Peloton Guide beta. As always, if you'd like to keep up with what badges are available on the Peloton platform, you can find our full list of special Peloton badges here.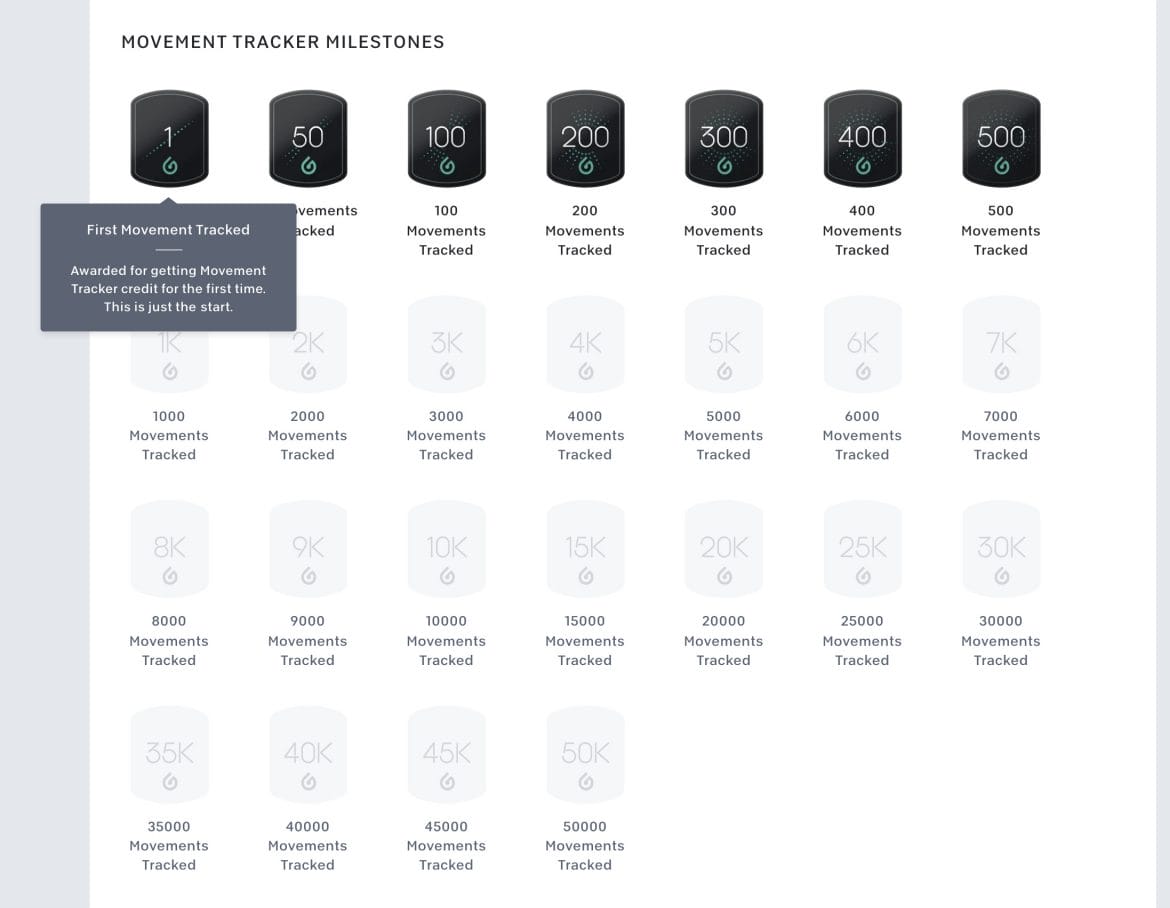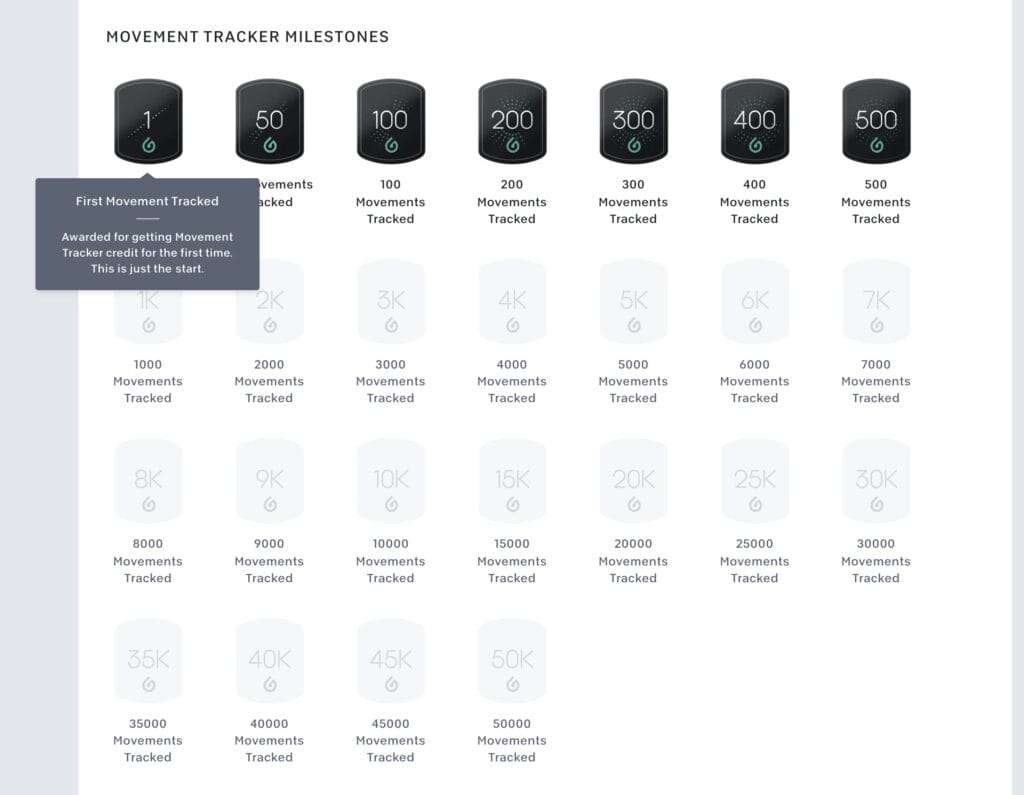 First, there are now new "Movement Tracker Milestones." The milestones start from one movement (or your first movement tracked), and there are varying milestones all the way up to 50,000 movements tracked. If a single workout has 10 different movements, that means you can get credit for 10 movements in one workout.
There is also a second section simply titled "Movement Tracker". Here, you are able to earn a bronze, silver, or gold badge depending on what percentage of the moves in the workout you successfully complete. You can earn one of these 3 badges each workout. You can earn a Bronze Movement Tracker badge earning movement credit of 80% of the movements in a workout, Silver for 90%, and Gold for 95%.


If this is the first you are hearing of the Peloton Guide, it plugs into your TV, and has a camera allowing you to see yourself on screen in a window next to the instructor. The camera is also used to automatically count your reps for you – which is how the system gives you the "Movement Credit" points mentioned above. Peloton has shared that at first they are focusing on strength workouts only – however, it seems likely we can see Yoga workouts in the future, based on this class which dropped early.
At this point, reports are that the Peloton Guide does not appear to have any sort of form feedback or form correction – you are expected to correct your own form simply by comparing yourself on the video screen to the coach. However, this is something else that in theory could be added at a future date in a software update with the existing hardware the Peloton Guide has.
The Peloton Guide has a remote control that you can use to navigate through the screens and control your classes, or there is a voice interface (similar to Alexa or Siri).
---
Want to be sure to never miss any Peloton news? Sign up for our newsletter and get all the latest Peloton updates & Peloton rumors sent directly to your inbox.