Peloton dropped a big tease this morning – "taking Homecoming on the road" this year for Peloton Homecoming 2023, and "We're coming to you."
Update – "Peloton On Tour" was officially announced on June 6th – which is what this was teasing.
The image also mentions that it is "Starting Summer 2023"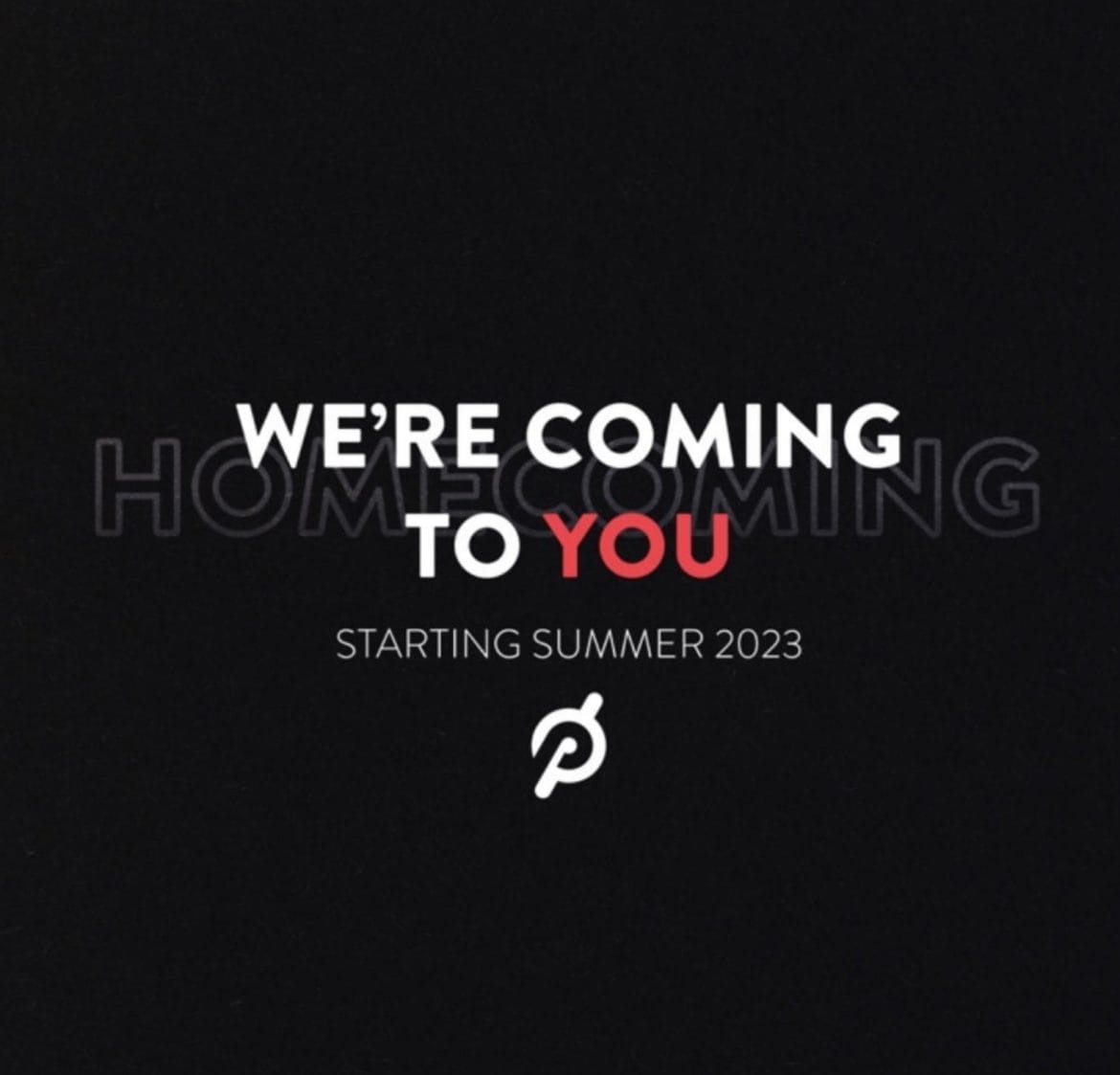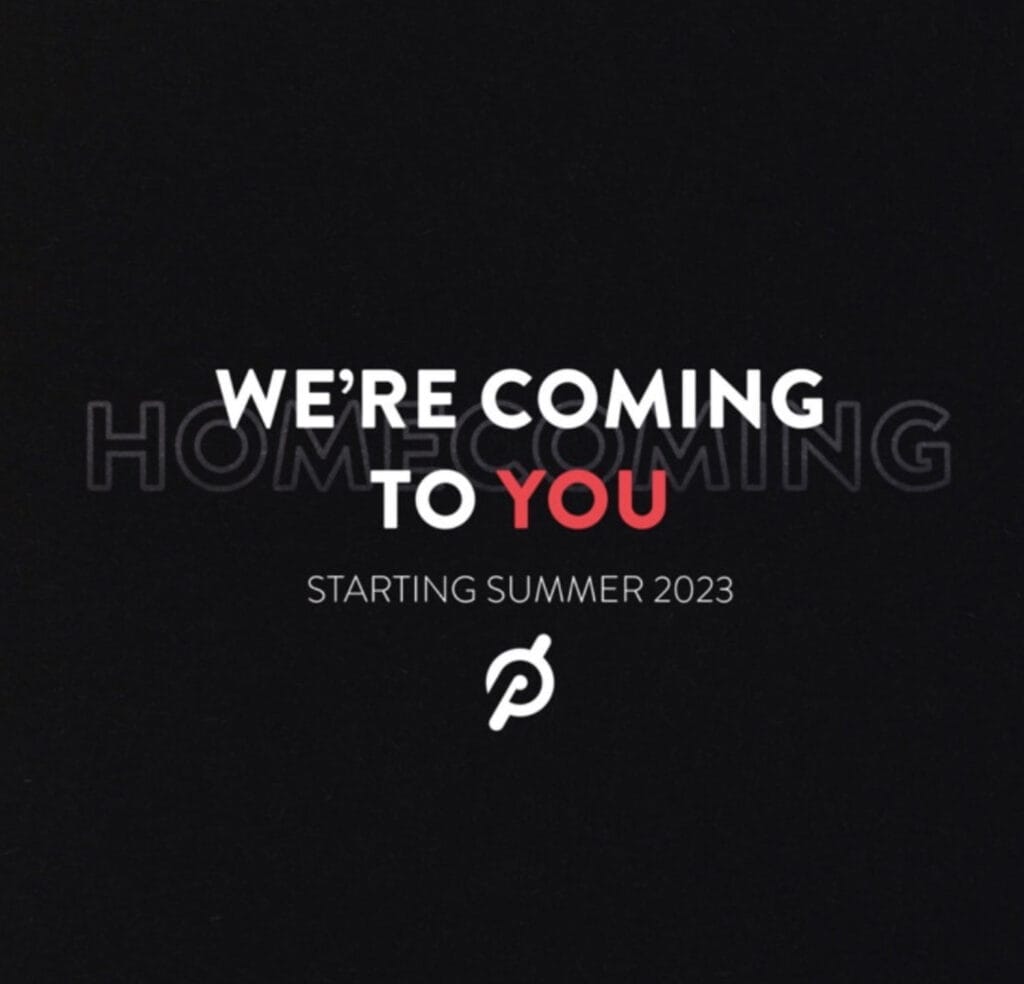 This announcement was made on Peloton's brand new social account @PelotonStudios (which we shared more details about here) as well as the main Peloton social media account.
For those unfamiliar, Peloton Homecoming is an annual member celebration, typically held in early May, with a weekend full of special classes, panels featuring the instructors, and a keynote from Peloton's CEO where big announcements are usually made. Until 2020, Homecoming took place in person in New York City with members congregating at the Peloton Studios in New York. 2020, 2021, and 2022 all saw virtual homecoming events, with panels & talks being livestreamed on the internet to members.
You can see information about previous Peloton Homecoming events here.
Historically, the dates for Homecoming get announced sometime in the winter, with the event taking place in early May. Homecoming 2022 dates were announced on February 14th, while Homecoming 2021 dates were announced on February 2nd. The lack of any news or information about Homecoming dates for 2023 led some to wonder what was going on with the event.
If Peloton is going by the official days of summer, this new tease means that the dates for Peloton Homecoming 2023 could be anytime between June 21, 2023 and Sept 23, 2023.
However, the post leaves more questions than answers. "We're coming to you", combined with "Homecoming on the Road" would seem to indicate that Homecoming will take place in some cities across the US, and possibly other countries where Peloton operates like the UK, Germany, Canada, and Australia as well.
In addition to the panels & community events with instructors, another big part of Homecoming is always the keynote panel, where new features & new products are announced. It remains to be seen if this piece of Peloton Homecoming is taken on the road, or perhaps remains the kickoff to Homecoming and is still livestreamed to members.
Prior to 2020, the Peloton community was much smaller, and there was less demand for classes in New York City – so having all the events take place over one weekend in New York City was more manageable. Now that there are over 7 million members, there is simply too much demand for special events like this – the majority of people who would be interested in attending Homecoming in NYC would not have a chance to get tickets or attend the events. Taking the event on the road is likely their attempt to let more members get involved in the Homecoming festivities – even if it isn't at the PNY or PSL studios.
What do you think of the teased Homecoming changes? Would you attend an event near you?
---
Want to be sure to never miss any Peloton news? Sign up for our newsletter and get all the latest Peloton updates & Peloton rumors sent directly to your inbox.