Peloton has launched a new social media account specifically for the existing Peloton community. The new @PelotonStudios handle debuted this morning on Instagram, and already has nine published posts. Peloton has published the below description of the account:
Inspired by the connections we see at our studios, we've created @PelotonStudios as the digital community hub to support, inspire, and entertain our Members on their fitness journeys. From behind the scenes content, to up-to-the-minute updates on our studios and classes, to original content featuring your favorite instructors, this is your VIP pass to all the action!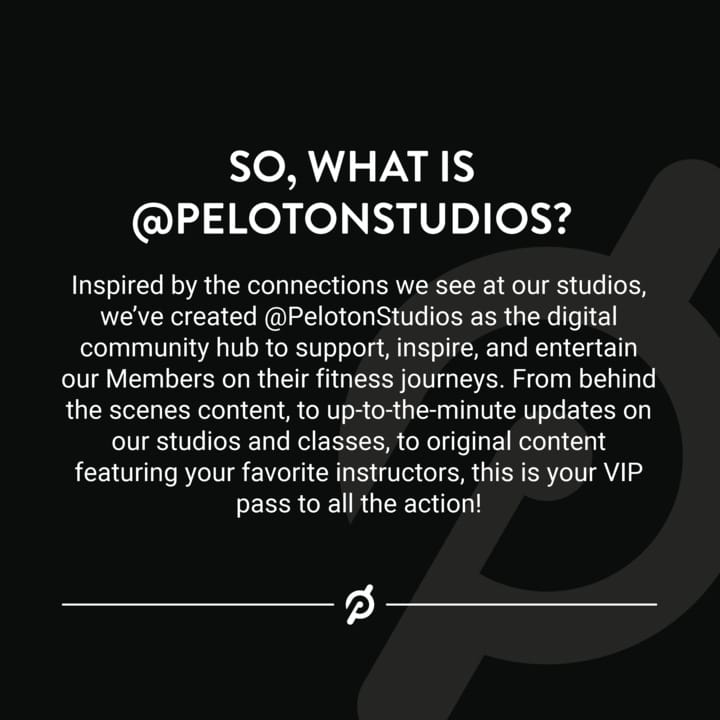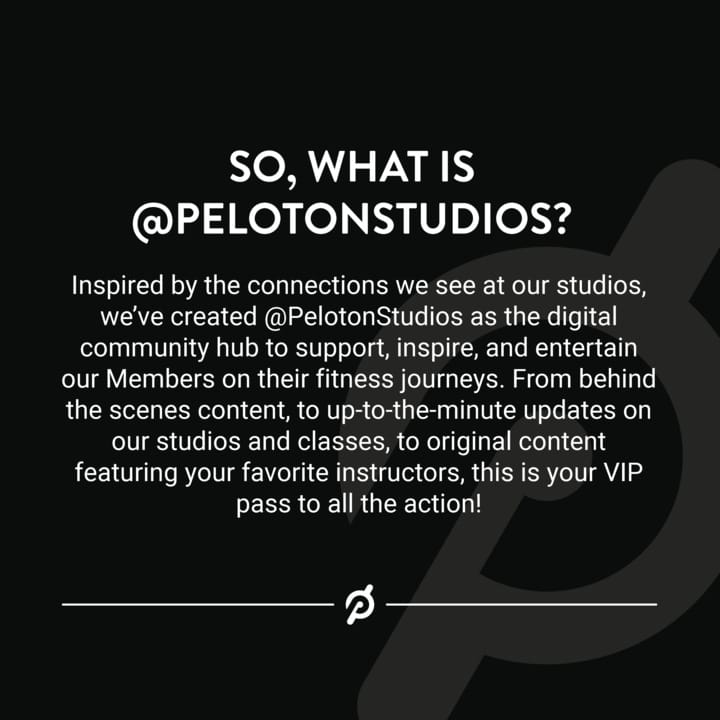 The new account can be found at @PelotonStudios on Instagram. Other platforms like Facebook, Twitter, and TikTok might come in the future.
The official bio on Instagram, at time of the account launching, says the account is: "Official Community hub for original Instructor content, BTS, class info and more! 🎬"
This is Peloton's third social media account, in addition to their main account @onepeloton and their private apparel label line account @pelotonapparel.
According to Peloton, the main @onepeloton account will focus on topics of broader interest as well as general fitness topics, and serve as a means to reach potential new members and those who may not be familiar with Peloton.
The new @PelotonStudios account will focus on the existing Peloton community – engaging members who have been around since 2014, who just joined yesterday, and everyone in between. In addition, the account will be used to showcase fun and engaging content from the instructors, do a deep dive on certain topics and explain frequently asked questions, provide a behind the scenes look at Peloton Studios New York (PSNY) and Peloton Studios London (PSL), and more.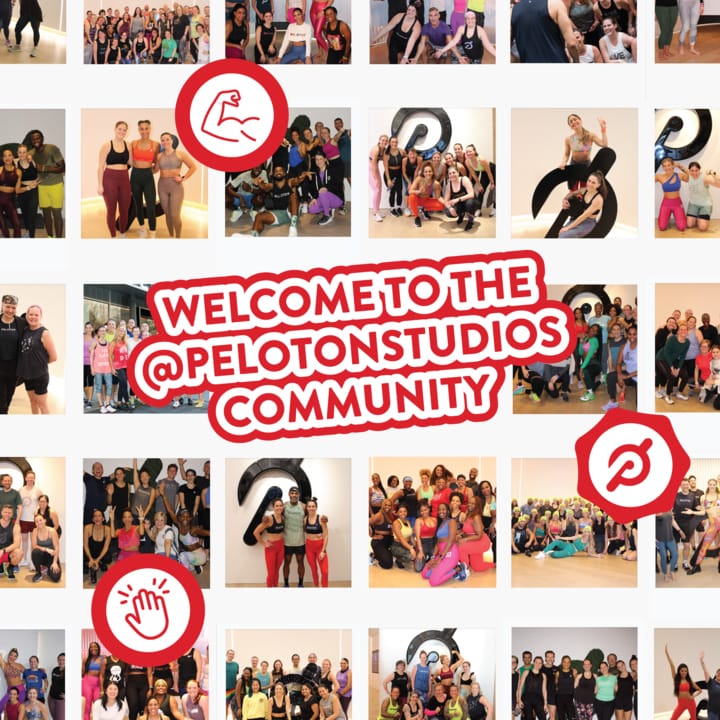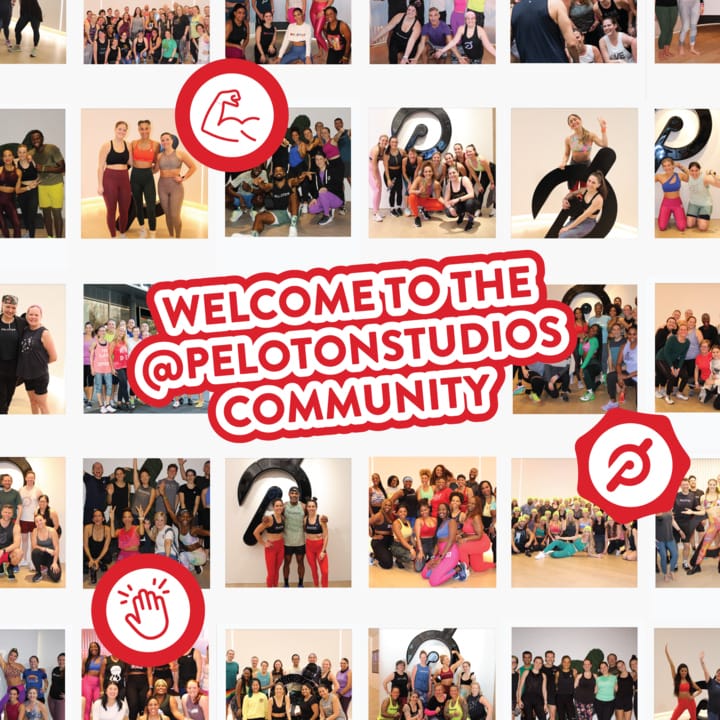 Much of the account will be from the instructor's point of view; in other words, content that members are accustomed to seeing on an instructor's personal account may now be featured on the new Peloton Studios account. Peloton will also post interviews with instructors about new programs, highlight newer instructors, offer class recommendations, and more on this new account.
Above all, Peloton maintains that the content of the new account will be shaped by the Peloton community. While PSNY and PSL are the central physical spaces in which members can gather, Peloton hopes this new account will serve as a virtual representation of those spaces for the entire community.
For those who have had the opportunity to visit either of the studios in person, Peloton hopes that they will be able to capture some of the magic from being with the Peloton community person in the studios, and showcase that through the new account, and try to let millions of other members who haven't visited the studio experience the same thing.
You can follow Peloton's newest social media account at @PelotonStudios.
---
Want to be sure to never miss any Peloton news? Sign up for our newsletter and get all the latest Peloton updates & Peloton rumors sent directly to your inbox.