Another week, another new feature released for Peloton iOS digital users. First teased at Peloton Homecoming 2019, Peloton has officially announced GPS Tracking & Outdoor Metrics (pace & distance) for runners, after a few weeks of quietly testing it with some beta users.
If you are curious about how the feature works, check out our first-look at the new feature in the video below, and then read on for more details and some FAQs bout the feature: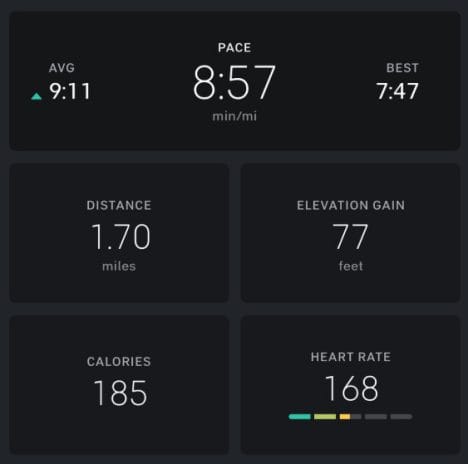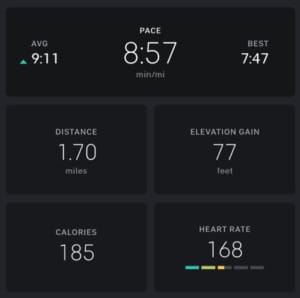 The GPS Tracking feature will record your running route on a map as you run. A new Live Metrics screen will show the following data for you both during & after your run: current or total distance, current pace, average pace over the whole workout, and best pace (measured on a 30 second average). It will also record the total elevation gain – just note that this will not subtract any distance for downhill portions! The tracking feature will display a Live Map as you run. If you have to stop for a traffic light, or to do a bootcamp portion of an outdoor workout, the map will show a white dot for where you stopped.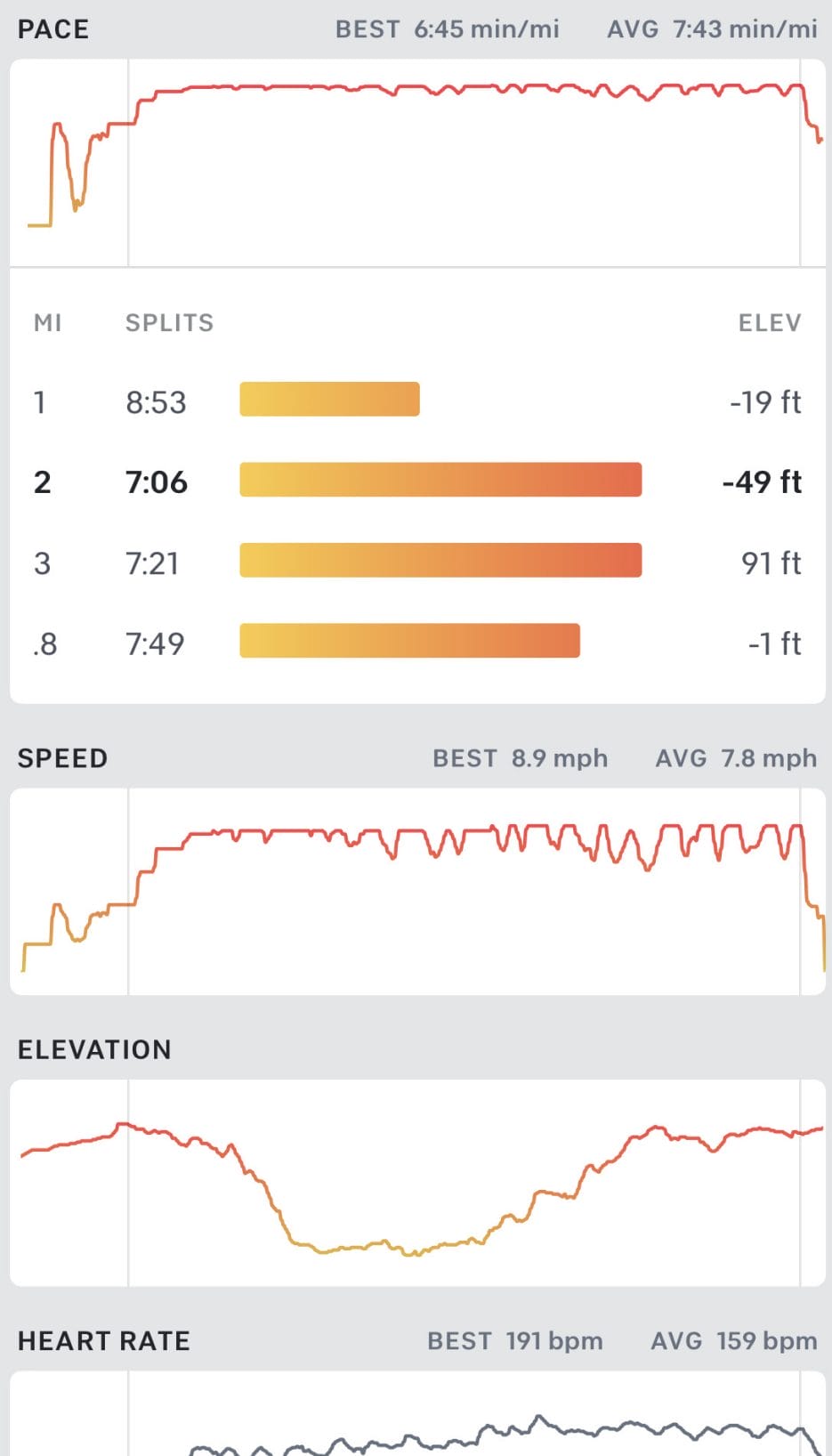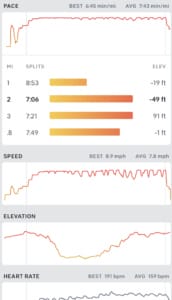 The Workout Summary page in the Peloton digital app is now updated to display all the new metrics and data once your run is complete. You'll see the full map of your running route, splits for each mile, and graphs for speed, elevation, pace, and heart rate. Although most outdoor runners use pace, having the speed data and graph will allow easier comparison to runs with the Peloton Tread. All of the graphs and map are clickable, so you can zoom into certain portions and scroll around the graph to better analyze your data.
This new version is specifically being launched as iOS only. For Android users, we expect that it will be live in the iOS version of the app for a few months before making it over to the Android version of the app. (For context, it has been almost 2 months since the predownload feature has been live on iOS and this feature is still not available in the Android version of the app).
Two current quirks that will likely be fixed in future updates
If you have your Peloton set up to sync with Strava, the pace, distance, and GPS information is not currently exported. Even though this data is shown and stored on Peloton, it is not yet making it over to Strava.
If you pre-download the workout, and then finish the workout somewhere without a cell or wifi signal, your outdoor metrics, GPS data, and distance will not be saved at all to Peloton. So for the time being, make sure that wherever you end your run you have some sort of internet connection, otherwise all your new data will be gone.
Still have questions about this feature? Here are a few FAQs about GPS Tracking & Outdoor Metrics
How do I enable GPS Tracking? On any outdoor run, there should be a button to Turn on Location data. Once you do this, it will automatically be active on future runs. For more details on how to turn it on you can see this help article
What if I run extra after the class I chose has ended? Will it track and store the metrics and GPS data for the extra time? No, not at this time.
Do these runs count towards Treadmill challenges? Yes, any run that you do with GPS tracking enabled will count towards your mileage and activity count towards a challenge. However, you still must use a Tread or Bike to initially opt into the challenge
Is there a "Scenic Run" or "Free-run" options so I can run a random distance or time? (vs the pre-selected distance of classes available?) No, this is not an option.
Will my metrics be tracked if I select a walking class? No, this is only available for the audio only Outdoor category of classes.
Can anybody see my GPS route and map? Yes, by default anyone who can view your profile can view your map. There is a new preference called 'Hide Running Route' that will make it so followers can still see your workout history but not the running route or map itself
Does GPS Tracking & Outdoor Metrics work if I pre-download the classes? Yes, these features works whether you do it pre-downloaded or not.
What do the white dots on the map mean? These are places you stopped, either for traffic lights, bootcamp portions, or for other reasons.
Why is my pace showing an infinity symbol? (∞) This is an indicator you have stopped moving, and will show your pace again once you start moving.
Will Outdoor Metrics record my Heart Rate? If you are using a compatible heart-rate monitor, your heart rate data will be recorded and shown on your graphs and summary.
Is Outdoor Tracking or GPS Tracking available for Android yet? Not at time of publishing.
---
Want to be sure to never miss any Peloton news? Sign up for our newsletter and get all the latest Peloton updates & Peloton rumors sent directly to your inbox.