Update – This new feature (actually called "Scheduling") has now officially launched. See the details here
Peloton is getting ready to roll out a new beta feature for the Peloton iOS app that lets you schedule when you want to take on-demand classes. The new Peloton feature is being called "Course Planner", and adds calendaring functionality to the Peloton app. The end result is a list of classes in the app that you have picked & scheduled specific times for.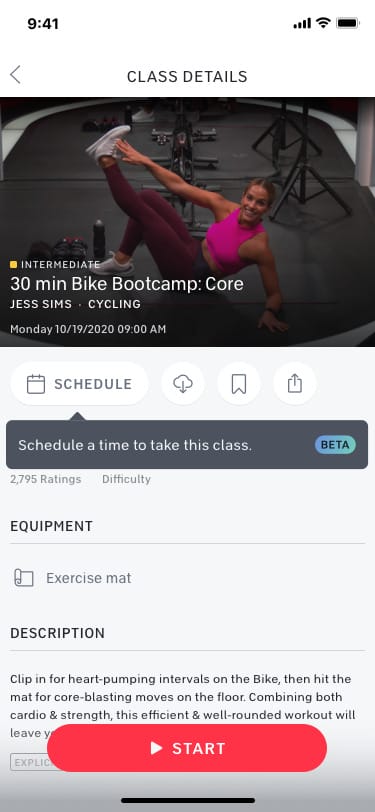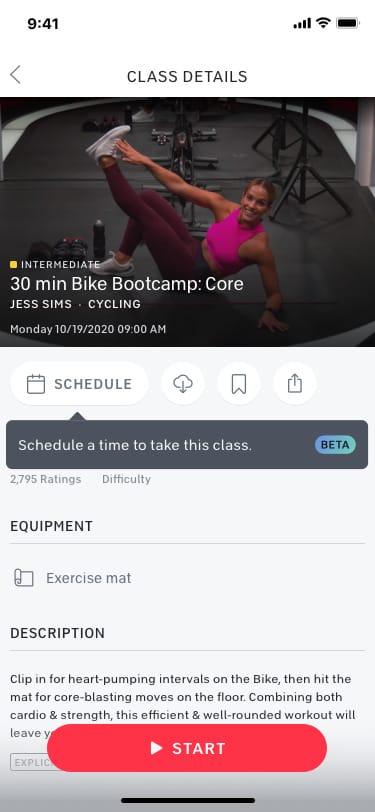 When viewing a class in the iOS app, there is now a large "Schedule" button under the the hero image. (Previously, this large button was for "Preload" – that functionality is still there, but the button is shifted over). Clicking the "Schedule" button will bring up a calendar widget, allowing you to choose any time & date for the next two weeks to schedule this class.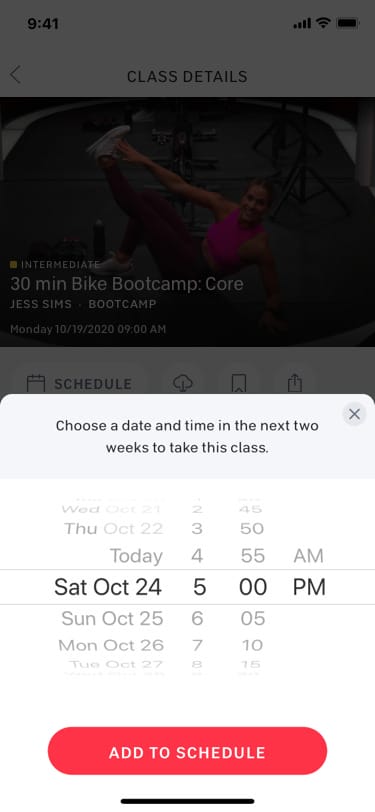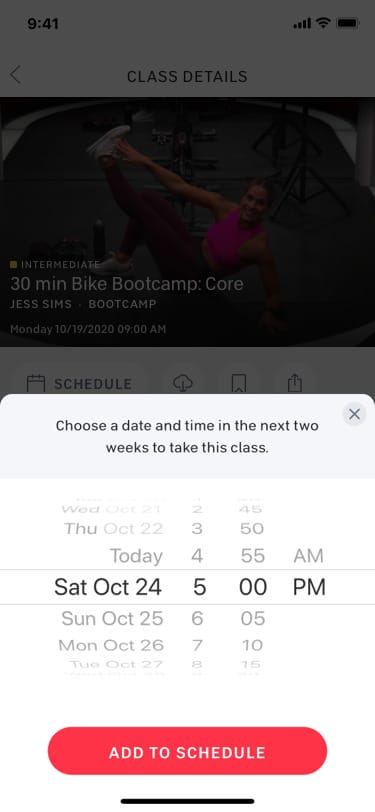 Once you have added a class to your schedule, there should be an "Invite" button on the confirmation screen, allowing you to share & invite your friends to schedule the class at the same time as you.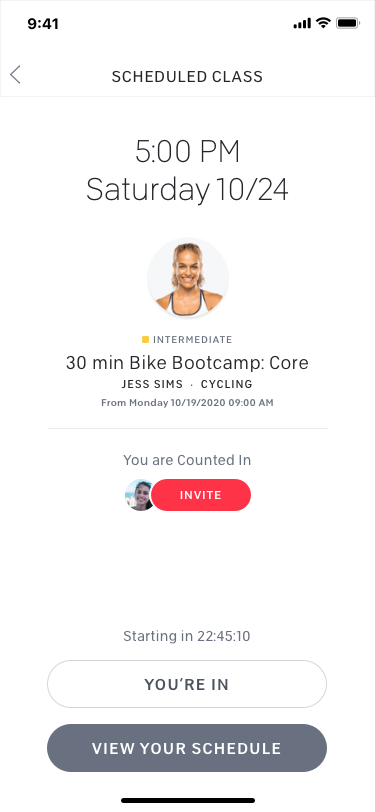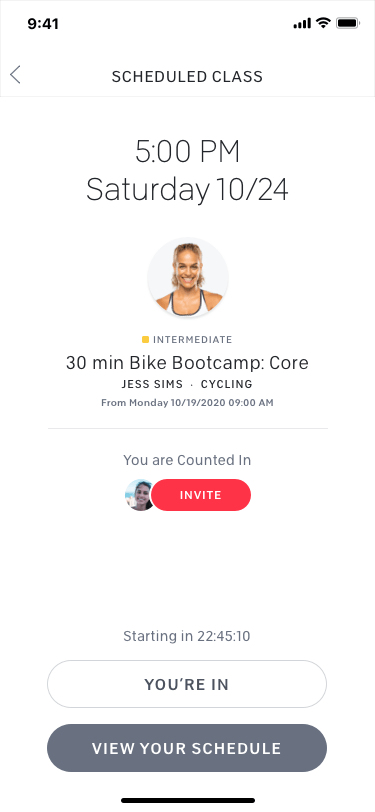 To view & find your scheduled classes, you will use the Schedule section at the top of the "Classes" tab. This section is the same – however, once you go into the Schedule section, there are two new toggles at the top. The first is "Live & Encore" – which is the default view you are used to seeing. However, there is now a "Your Schedule" toggle – clicking that will allow you to see any live, encore, and custom scheduled classes you have added.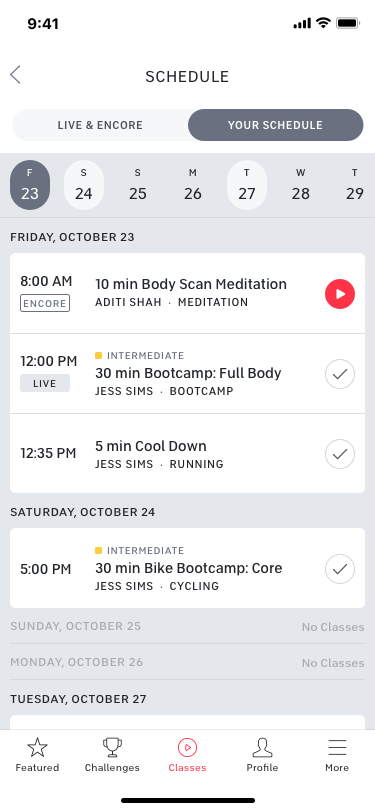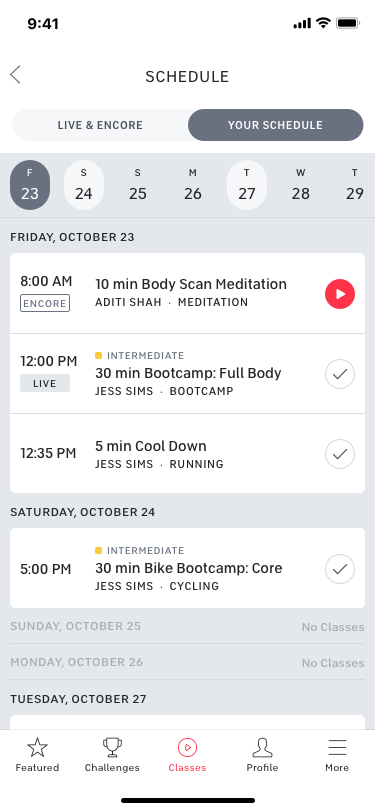 The functionality to create & schedule classes will only be available on iOS at this time – however, Peloton notes "You will receive a push notification on your iOS device and the Bike / Tread touchscreen when a planned course starts soon."
Future improvements on this feature would hopefully include an ability to export & sync your custom class list with your Outlook or Gmail calendars. We can also see this tying in with Sessions, and allowing the time you scheduled a class for to become a private Session just for those you invited.
Peloton notes that the Course Planner functionality is "a limited time feature". This is similar to how Peloton launched & removed the Sessions feature – which they have confirmed is coming back, just not when.
Peloton has published a support page for this feature in German, but it is not yet available in English.
This feature first showed up over the weekend to a few people, but it is not yet widely available. We'll update this post when it is. As always, you'll want to make sure you have the latest version of the iOS app, and then completely close it and reopen it.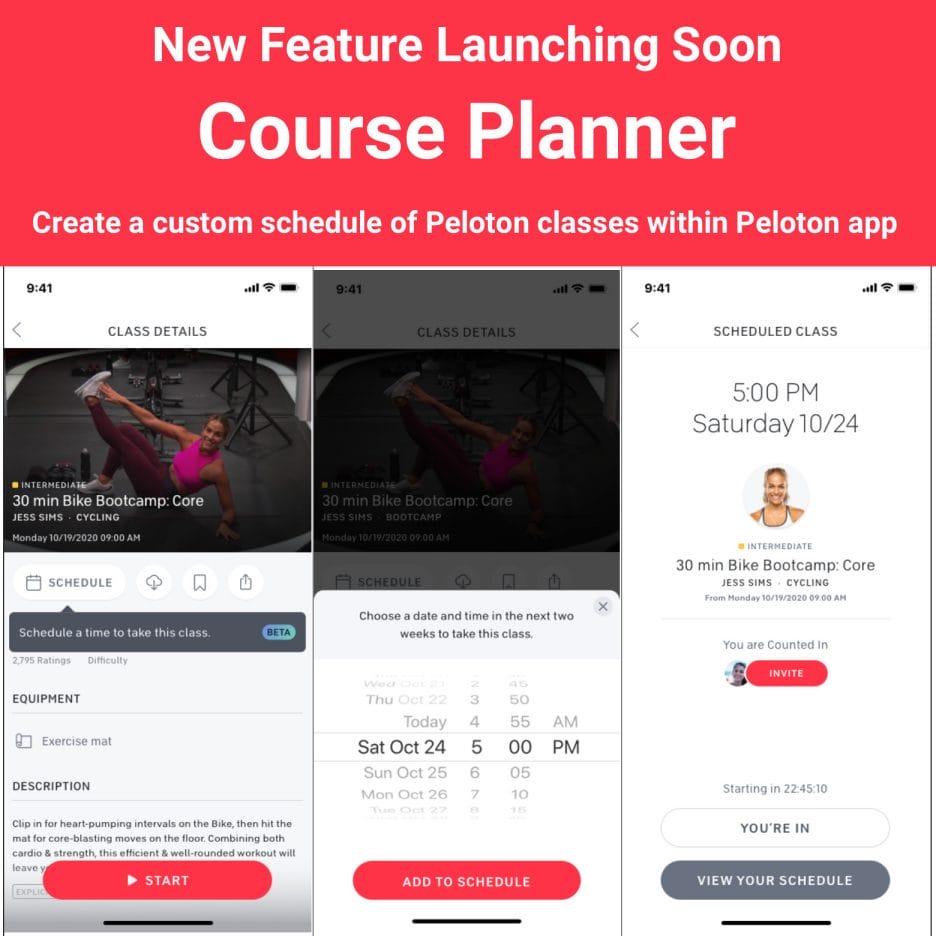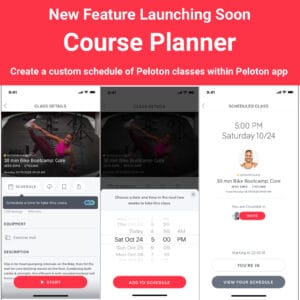 ---
Want to be sure to never miss any Peloton news? Sign up for our newsletter and get all the latest Peloton updates & Peloton rumors sent directly to your inbox.