On today's 2nd quarter 2021 earnings call, Peloton CEO John Foley announced a delay of the US nationwide launch of the new lower cost Tread in the US. The original US nationwide launch of the new lower cost Tread was originally scheduled for March 30th, but will now instead be May 27th, 2021 – a two month delay
The new lower cost Tread launched in the UK at the end of December, and Peloton CEO John Foley reported strong sale so far. The original launch plan was then for Canada sales to begin on February 9th, 2021, along with sales in five different US states. The rest of the US would then launch on March 30th.
However, today, Peloton CEO John Foley announced that the lower cost Tread launch timeline was changing for the US. The launch in Canada remains unchanged, where it will go on-sale on February 9th.
Now in the US, there will be a more limited launch on February 9th. It will be restricted to specific zip codes, and to people who indicated early interest on Peloton's website. At time of publishing, it is not yet known what zip codes will be included in the initial launch. The original 5 states were Florida, Illinois, New York, Oregon, Texas – but again, it's not known if the zip codes will be in those states or in different markets.
The nationwide launch in the US of the Peloton Tread is being delayed from the original March 30th date to May 27th. The reason for this was to ensure that the UK & Canada had enough resources to be able to fulfill demand. In addition, this will allow Peloton to build a larger inventory of Tread in the US, so that they can hopefully not experience the same sort of shipping delays the Bike & Bike+ are seeing.
Expect Peloton's website to be updated with this information in the next 24 hours or so.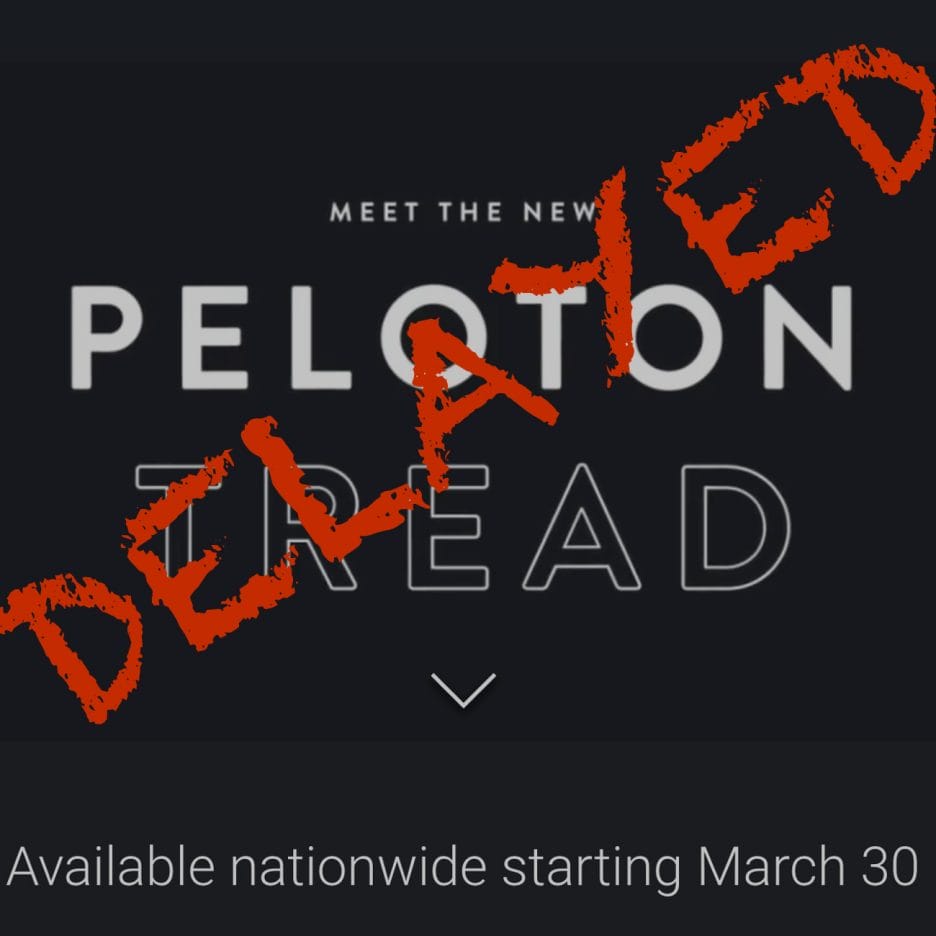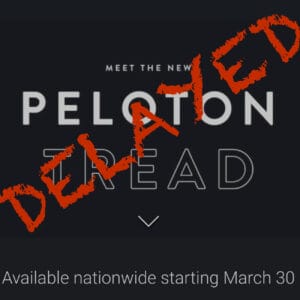 ---
Want to be sure to never miss any Peloton news? Sign up for our newsletter and get all the latest Peloton updates & Peloton rumors sent directly to your inbox.