Peloton is once again offering refurbished Peloton Bikes – as well as refurbished Peloton Bikes+ – for a limited time in the United States and Canada. The offer is only available through October 30, so those who are interested will need to act quickly!
The refurbished original Peloton Bike is available for $995 ($450 off the standard price of $1,445), and the refurbished Peloton Bike+ is available for $1,995 ($500 off the standard price of $2,495). Interestingly, this refurbished Peloton Bike+ price is what a new Bike+ cost earlier this year before the price increased.
Peloton has a landing page with more information on the offer, and customers can chat with the sales team to determine their eligibility. As always, you can call or visit your local showroom (or any showroom if there isn't one local), to support your commission-based local Peloton employees too.
Peloton sent an email to some people about this offer: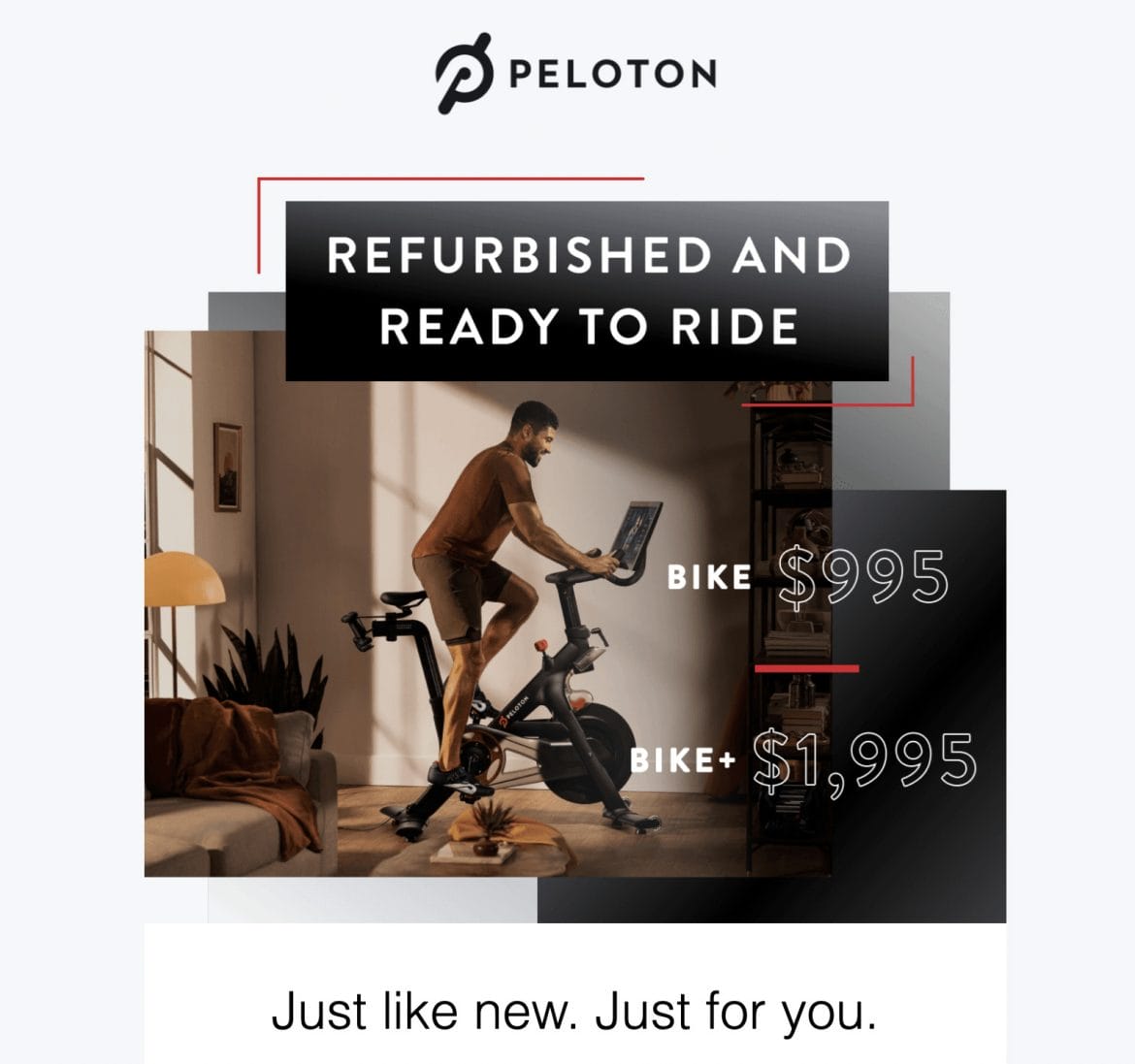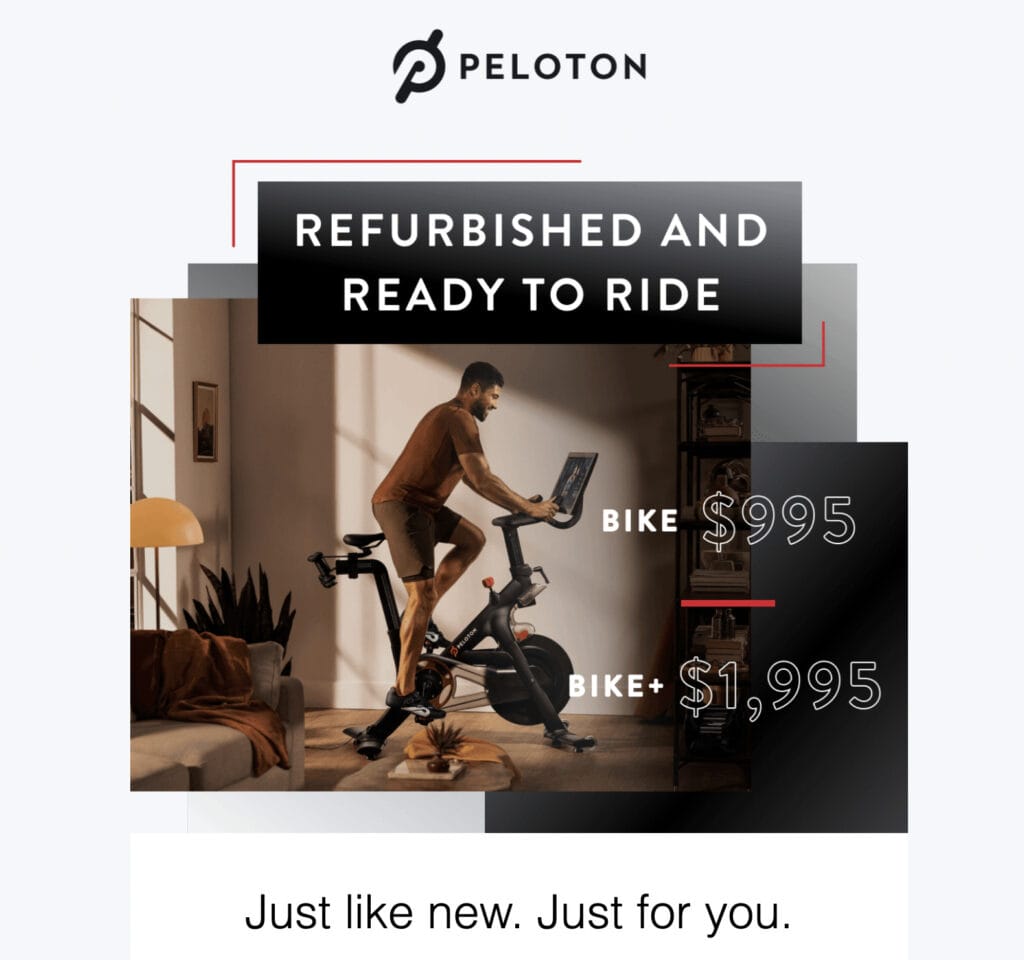 Note that the email and landing page both note you must have received the email to be eligible. However, many showrooms are posting on social media telling people to come in before the end of the month to get refurbished bikes – so it appears Peloton might be letting anyone make the purchase for this round.
This offer has been confirmed to be available in both the US & Canada – it's not clear currently if any other countries are eligible at this time.
In order to determine your eligibility to purchase a refurbished Peloton Bike or Bike+ you must initiate a chat with Peloton Support via the landing page. You can also visit or call your local showroom and help a Peloton retail employee earn a commission.
Refurbished Bikes are inspected, repaired, and tested to ensure the measure up to Peloton's product standards. Each refurbished Bike also comes with new pedals, and any defective parts have been replaced or repaired. Finally, Peloton offers the standard 12 month limited warranty that comes with all Peloton Bike purchases. The refurbished Bike will be delivered and set up like all other hardware.
Peloton has offered refurbished Bikes in the past, including earlier this year. In some cases they've made offers to Peloton App (digital-only) Members, other times to certain zip codes such as in New York City and Chicago.
If you're interested in other ways to purchase a previously-owned Peloton Bike, be sure to check out our Guide to Buying a Used Peloton Bike.
Black Friday & Cyber Monday are also around the corner – no official announcement has been made yet on whether Peloton will offer any deals this year. You can see Peloton's Black Friday & Cyber Monday discounts for previous years here.
You can visit https://www.onepeloton.com/refurbished for additional details regarding Peloton's latest refurbished Bike and Bike+ offer.
---
Want to be sure to never miss any Peloton news? Sign up for our newsletter and get all the latest Peloton updates & Peloton rumors sent directly to your inbox.