Peloton has announced their next artist series will feature the music of British rapper, singer, and songwriter Stormzy, in honor of Peloton's UK Black History Month celebration. Peloton shared the news via Instagram:
We're continuing to honour the impact of our Black communities in the UK with an Artist Series dedicated to one of the most influential artists of a generation. From lighting up the underground grime scene to headlining Glastonbury, @Stormzy has captivated global music with his quick-fire rhymes, catchy hooks, heavy basslines, and high-energy performances.
Take the world by storm in classes with @Hannahfrankson and @JermaineJohnsonUK —coming Wednesday, October 26!
The series will launch on Wednesday, October 26 and will include two classes: a ride with Hannah Frankson and a run with Jermaine Johnson. You can view the complete class list below:
Stormzy Peloton Classes & Schedule & Workouts – Featured Artist Series
30 min. Stormzy Ride – Hannah Frankson – 10/26/22 @ 8:30am ET
30 min. Stormzy Run – Jermaine Johnson – 10/26/22 @ 2:00pm ET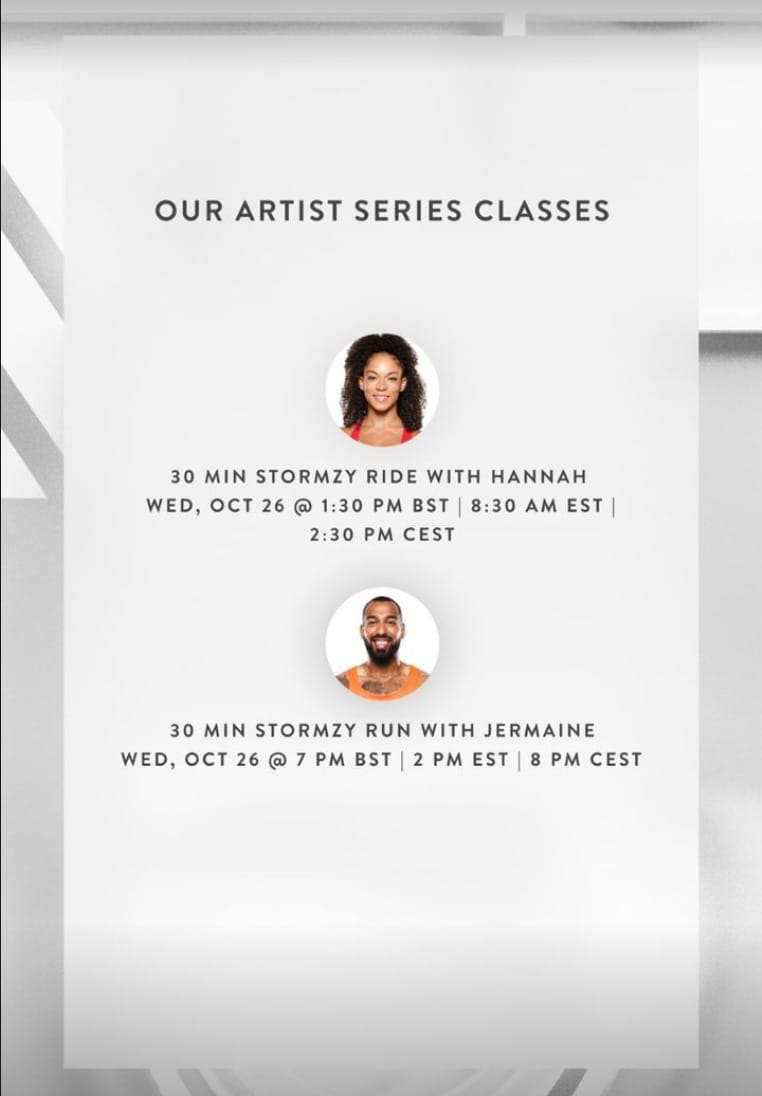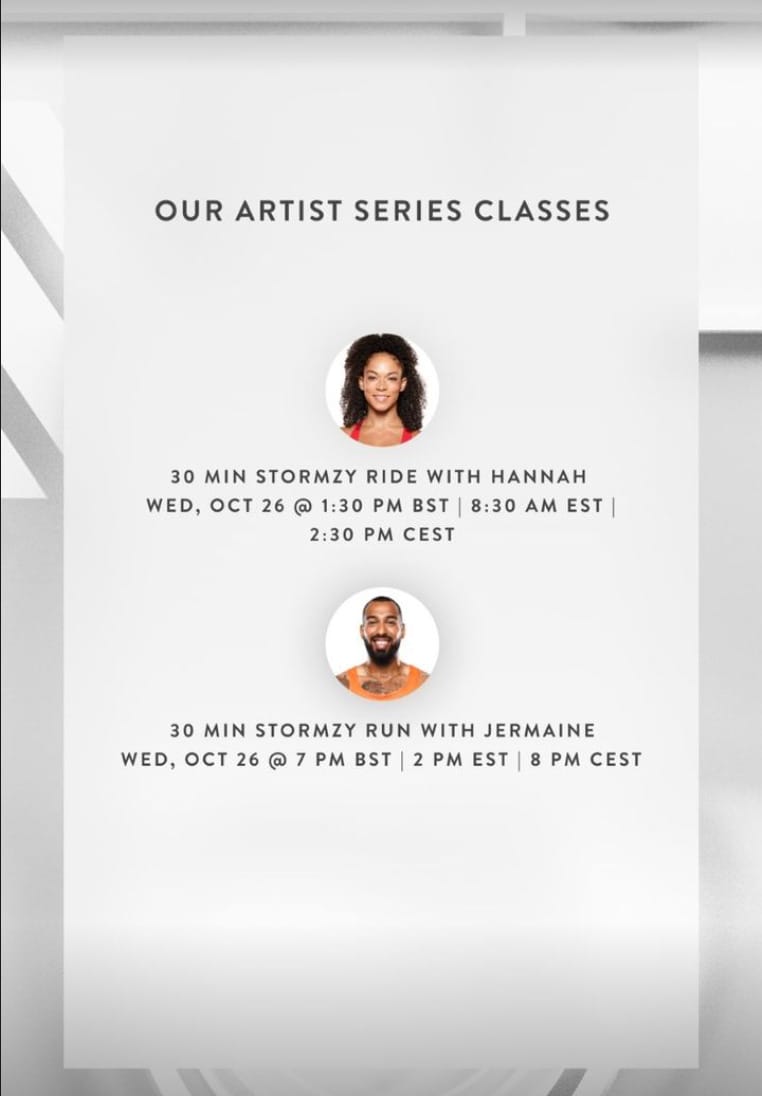 Members can expect to earn an artist series badge for completing either of the Stormzy classes. You can always find the complete list of available badges in our guide.
If you're interested in past Peloton featured artist series, be sure to check out our comprehensive artist series list.
Peloton has a variety of content available celebrating UK Black History Month, which runs for one more week through October 31. You can also find a list of all Black History Month content from both the U.S. and the U.K. via our guide.
Will you be opting into the Stormzy artist series?
---
Want to be sure to never miss any Peloton news? Sign up for our newsletter and get all the latest Peloton updates & Peloton rumors sent directly to your inbox.