Peloton has quietly sent out emails today to some Peloton Digital members with a special offer to try to entice them to upgrade to the full Peloton Bike experience.
The offer is to get a refurbished original Peloton Bike for $1,195 (a $300 discount over the normal price).
The email states:
It's the perfect time to elevate your workouts with us on the Peloton Bike. From today to 9/26, eligible Digital Members can purchase a refurbished Bike for $1,195 with financing available. Every refurbished Peloton Bike is recalibrated for optimal performance—so you can unlock your full potential. Provide your zip code with a member of our team to make sure you're eligible and buy your Bike now.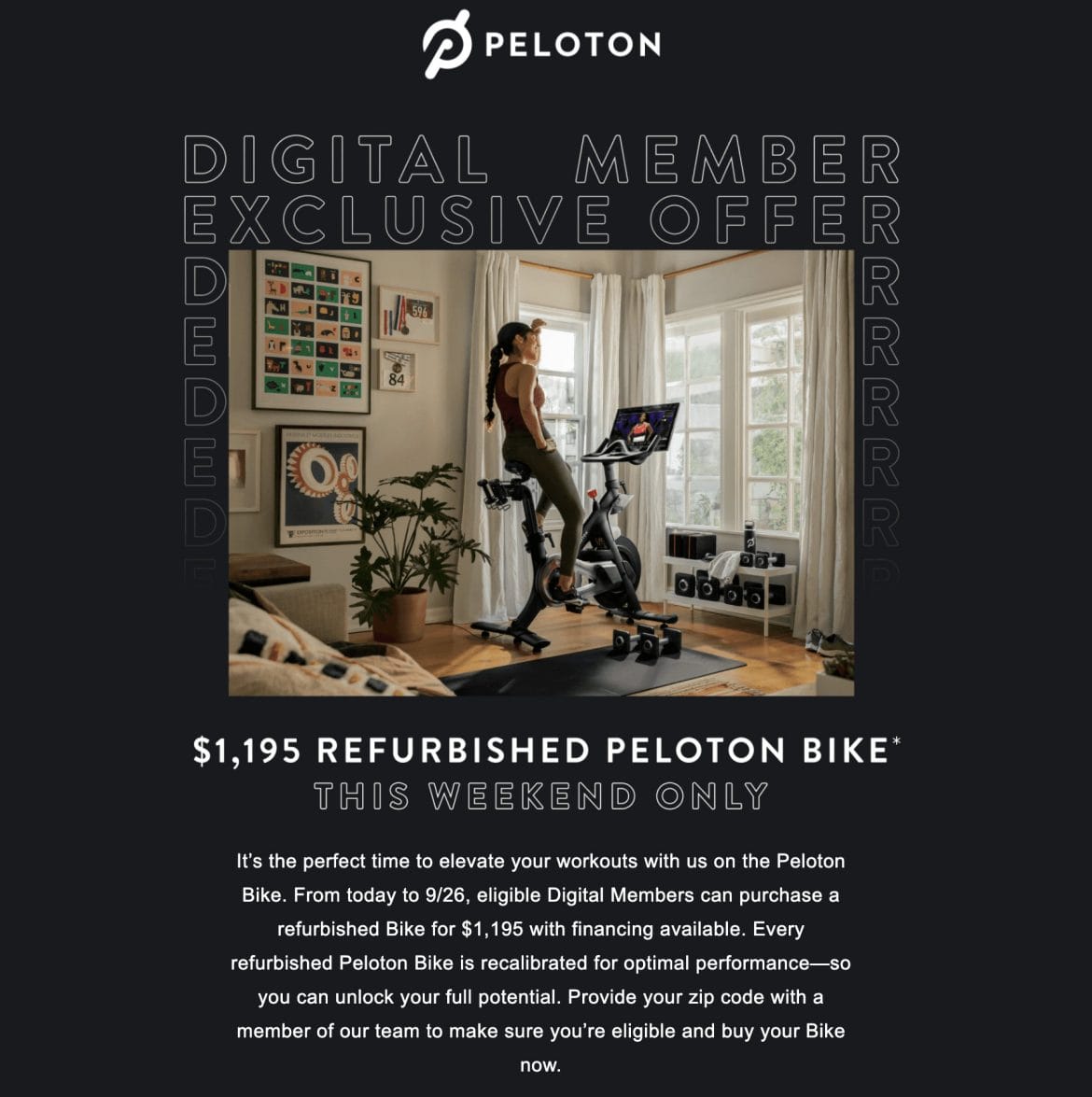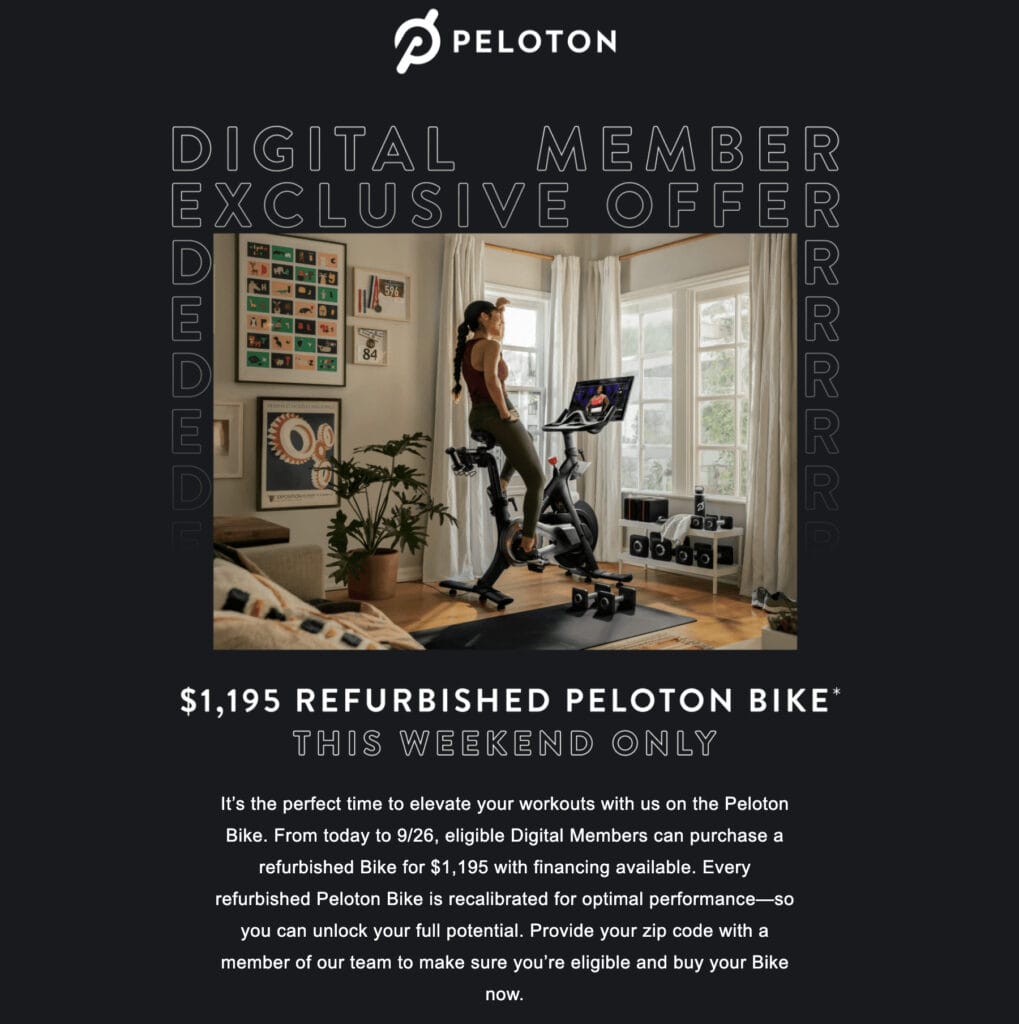 While it appears those who upgrade would be able to receive the standard one year warranty, the fine print explicitly states that "Extended warranties are not available"
The offer started today, and runs through 3am ET on Monday, September 27th. It is limited to certain cities (and even specific zipcodes within cities).
Of course, those who upgrade would also have to upgrade from the $12.99 digital membership to the $39.99 All-Access membership as well.
If you did not receive the email, try heading over to the Peloton website. Members have reported seeing a banner on the website telling them they are eligible, and providing access to the offer there as well.
This is not the first time Peloton has made special offers to Peloton members on refurbished bikes. In May, Peloton offered a labor day special discount where digital members could get a refurbished bike for $400 off. At the time the bike was sold for $1,895, and the special refurbished offer was $1,495.
There were similar offers in 2020 as well for some specific cities – both New York City and Chicago had offers at various times.
Peloton has previously talked about how they would like to one day have an official Peloton Certified Pre-Owned program. The problem has been building up enough used inventory to launch the program on a nationwide scale.
There has also been no official word yet on whether Peloton will be offering any Black Friday 2021 sales. Last year, there were no discounts on hardware like there have been in years past. Peloton has offered no guidance yet on whether they will bring Black Friday black this year – and if it does, if the new Peloton Tread might be included.
---
Want to be sure to never miss any Peloton news? Sign up for our newsletter and get all the latest Peloton updates & Peloton rumors sent directly to your inbox.