Last week, we reported that Peloton had begun reaching out to customers who were waiting for delivery of their new bike in the New York City / Tri-State area with a special offer. The offer was the opportunity to buy a refurbished bike instead of a new bike, at a savings of around $500.
Over the past few days, it has been reported that this same offer is being extended to some zip codes in the greater Chicago area. The details remain the same – purchase a refurbished bike instead of a new bike for $1,695, which ends up being a $550 discount. You get the standard 1 year warranty, but it is not eligible for the 30 day home trial, and you can't buy the 3 year extended warranty. With delivery times currently in the 4-8 week range in some areas, it also unfortunately does not speed up your delivery time in most cases.
Multiple people have reported taking Peloton up on this new offer – which sounds like a win/win. The customer is able to get a bike for a discount, and Peloton is able to resell some of the bikes that have been returned from home trials – and hopefully catch up on the backlog of delivieres some as well.
We'll keep an eye on this and report if the offer is extended to any other cities or areas.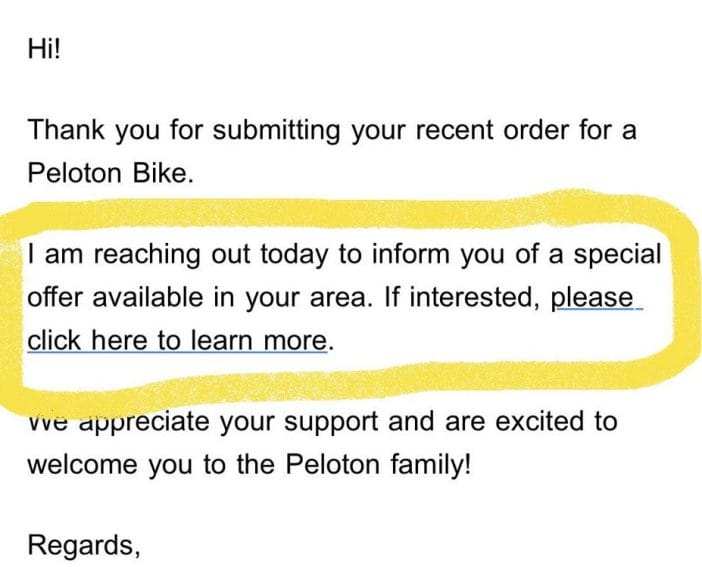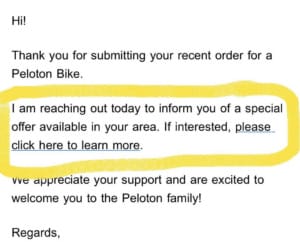 ---
Want to be sure to never miss any Peloton news? Sign up for our newsletter and get all the latest Peloton updates & Peloton rumors sent directly to your inbox.