Peloton is expanding availability of their scheduling feature, which was first released for the iOS app in February.
Now, the ability to schedule on-demand classes is available on the Peloton Android app as well. Peloton has started displaying a popup notification in the Android app letting users know about the new feature.
The functionality works the same as it does on iOS. You are able to schedule any on-demand class for any time up to two weeks in the future. You are also able to text or message friends inviting them to add the class to their schedule as well. If you have a Bike, Bike+, Tread, or Tread+, you can then start the class as either a Sessions or as a normal on-demand class at the scheduled time.
There still does not appear to be a way to see your scheduled on-demand classes on the Bike or Tread – this can only be done from your phone. There also is not true integration with seeing your scheduled classes on calendar apps like Google Calendar, Outlook, iCal, etc.
The latest version of the Peloton Android app is version 1.0.323712, and was released on March 31, 2021. You likely need to completely close and reopen the Peloton app to see the new feature if you are already on the latest version of the app.
If you have issues with the feature, Peloton's support page for Scheduling is available here.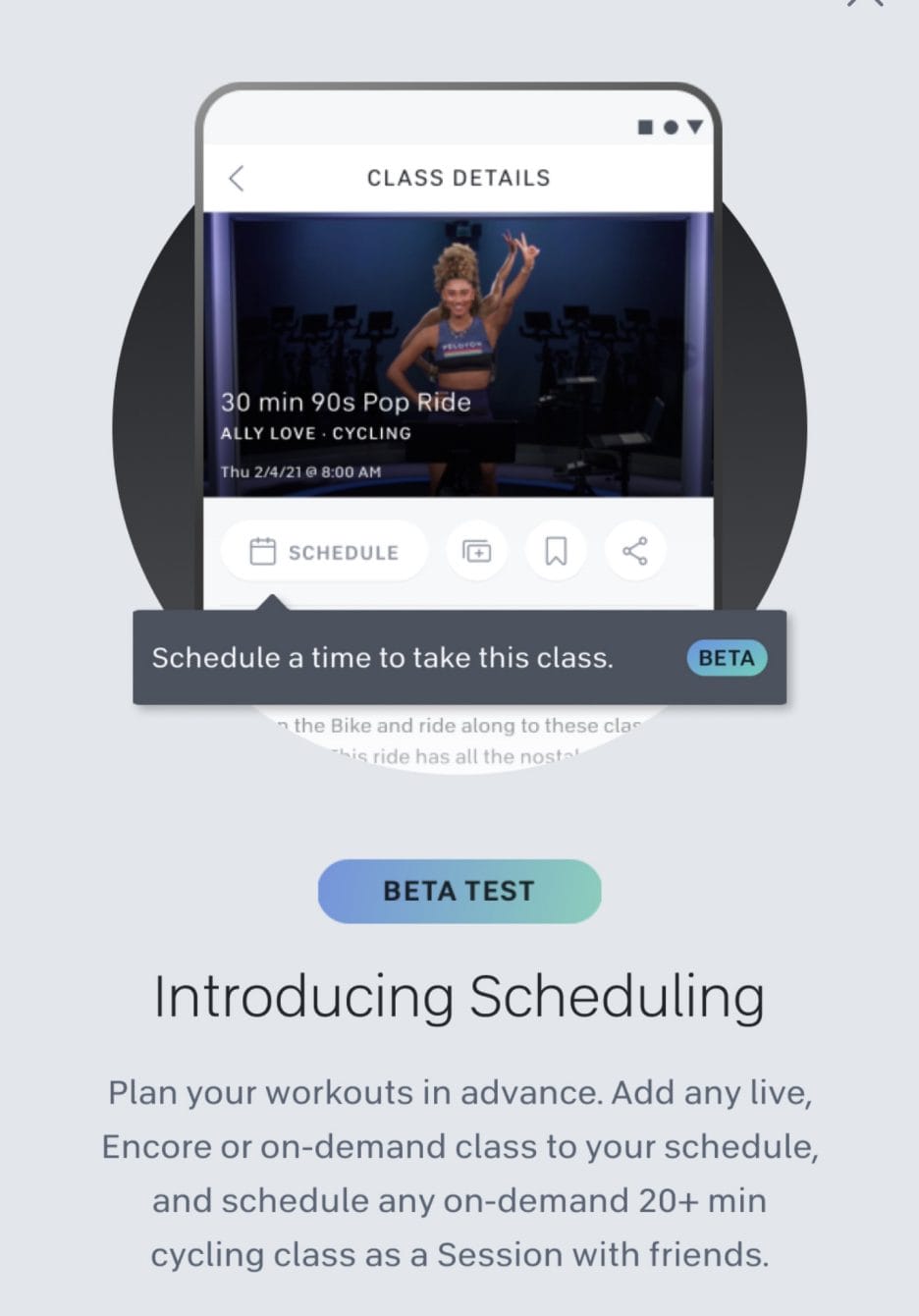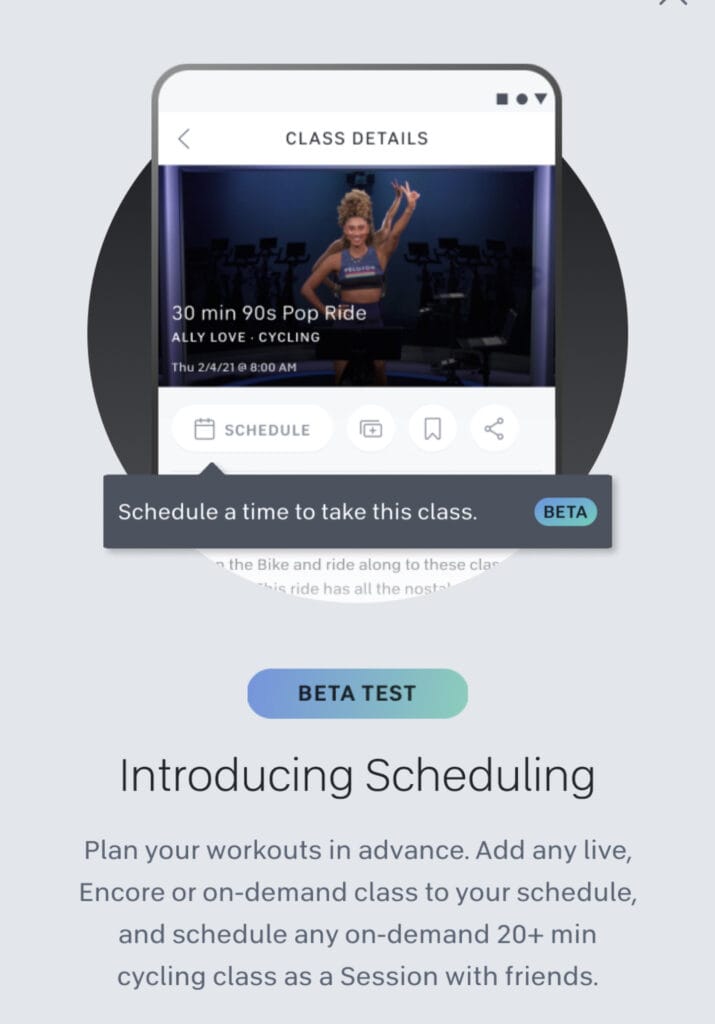 ---
Want to be sure to never miss any Peloton news? Sign up for our newsletter and get all the latest Peloton updates & Peloton rumors sent directly to your inbox.