While Peloton has released a number of bigger features this week, including a new "Skip Intro" button for the Bike & Tread, as well as including support for heart rate monitors for Android TV & Amazon Fire TV, a number of smaller changes have been released as well. Rather than individual posts about each, we will highlight a few of them here:
New Post-Workout Interface (Pop-up for rating classes)
First, Peloton has globally released their new UI for how the screen looks when you've completed a class. This has been in testing for a month or two now, but it appears to have been officially released this week. Previously, as soon as your class was completed you would have a window popup in the middle of the screen asking for a thumbs up or thumbs down score for the class – and after picking one, it then showed the full list of rating options. Now, when the class is completed, you have a few options that appear in the top bar of the class. This one is a tradeoff – some people didn't like the instructors faces being covered as soon as the class finished. This new system allows you to still see the instructor, but with the ranking and ratings more hidden, we have to imagine less people will rate the classes now.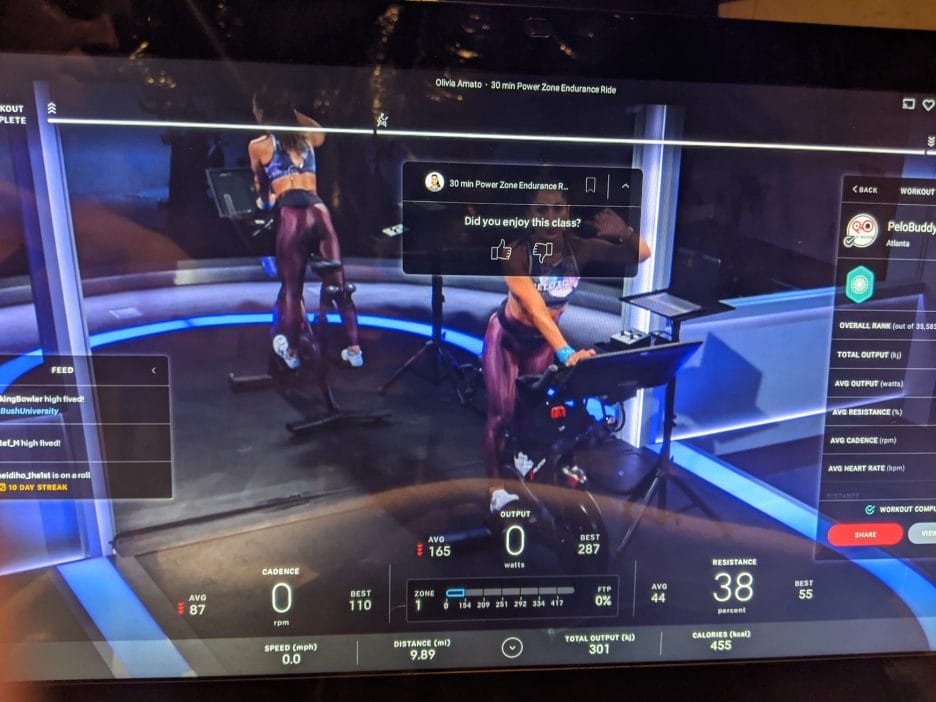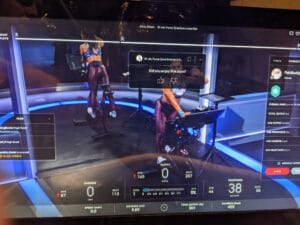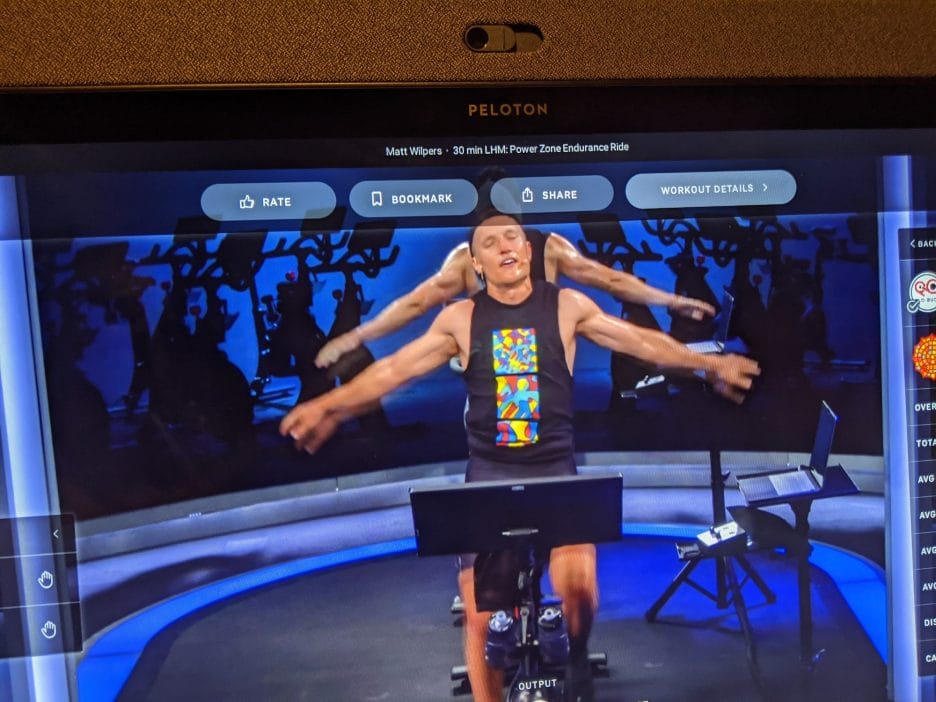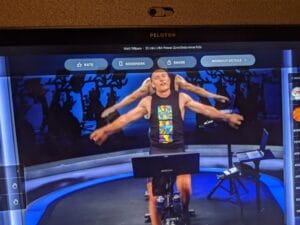 Bike Bootcamps Tweak: Average Output No Longer Drops during Floor Sections
A small tweak related to Bike Bootcamps was made related to average output. The Peloton Bike and Bike+ has no way to track your output while you are doing the floor section of the workouts (even if it does still track your heart rate). Originally, for the entire length of time you were on the floor doing that section of the workout, Peloton continued to factor in that 0 output into your overall average output. They have now made the small tweak to only factor in your output during the Bike portions of the workout into your average output. This should make for a more accurate average output score, which only reflects your effort on the bike.
New Bike Bootcamp Class Section Coming Soon?
One common question is why do Bike Bootcamps show up in the biking section, but Tread bootcamps are its own workout type? We've heard that in the coming weeks this would be changing – either to have Bike Bootcamps be it's own totally unique section, or for them to show up in the Bootcamp section combined with Tread Bootcamps. Peloton likely wants to have a few more of the classes loaded to the on-demand library before they start showing up on their own.
New Filters for Yoga & Class Filters for Artist Series Workouts
Speaking of the class sections & class filters, Peloton has been working on those for other classes. Yoga had the biggest overhaul, with a number of new filters appearing this week, including for "Slow Flow", "Focus Flow", "Theme", and "Music".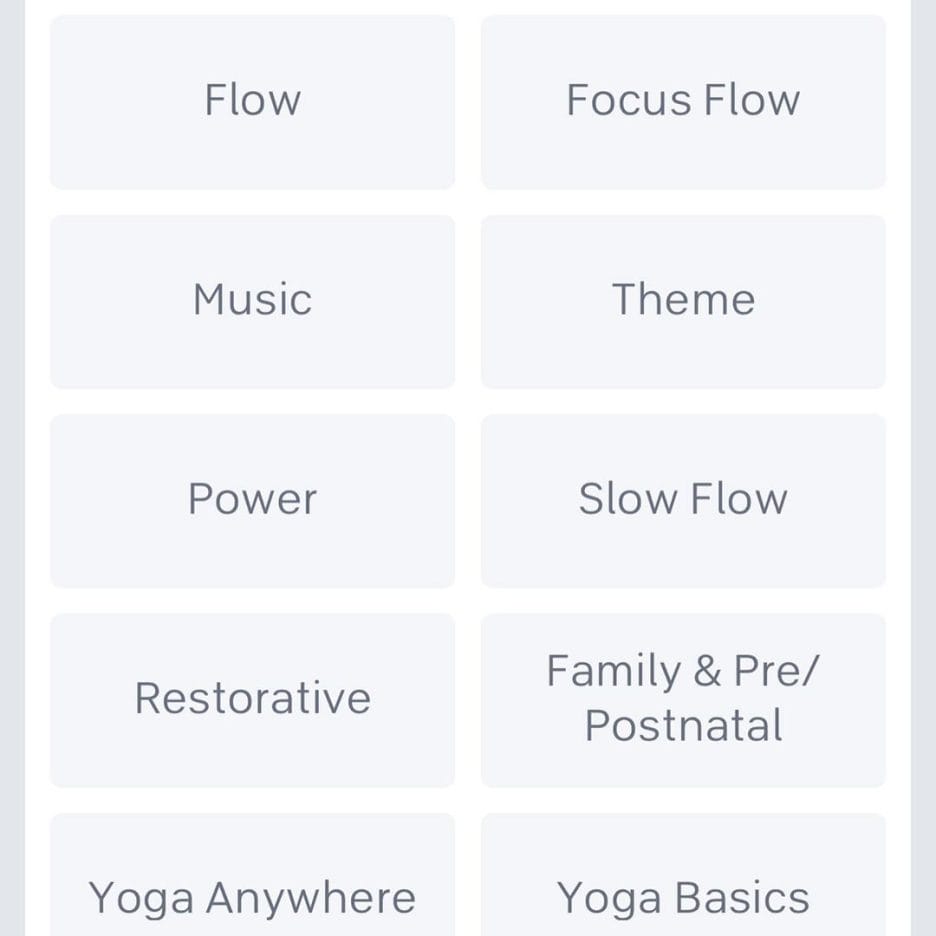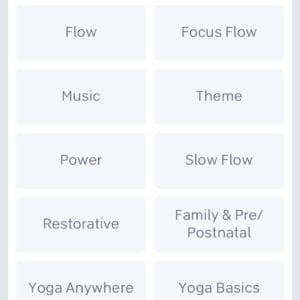 The new "Music" filter mentioned above was added to every class type – not just Yoga. It filters the classes down to ones that include featured artist series, 90's, EDM, Hip Hop, Pop, Country, 80's, and other musically-themed classes of those types. This should help those who are musically driven find a workout that suits their musical taste a little easier when browsing for classes.
---
Want to be sure to never miss any Peloton news? Sign up for our newsletter and get all the latest Peloton updates & Peloton rumors sent directly to your inbox.