Instructor Logan Aldridge has officially launched with Peloton and his premiere class is tonight, June 1! Peloton shared the news via Instagram:
Peloton, it's time. Meet Logan Aldridge (@aldridgelogan)—your new strength instructor.
He's a daredevil who sees challenges from all angles, helping you flip obstacles into opportunities. 🔄
💪 Count yourself in for Logan's 20-minute Premiere Full Body Strength class tonight at 7 PM EST, and gear up for more of his classes dropping on demand!
Logan will teach strength and is Peloton's first adaptive training instructor. He has been serving as a consultant since late 2021 and his instructor page is now live:
Meet Logan Aldridge—a daredevil who views obstacles from all angles, helping you see challenges as an opportunity to get curious. He will push your potential and guide you to grow not only physically, but mentally. Feel embraced by his inclusive nature as he enlightens everybody that hard things really can be fun. Logan is an adaptive training expert, who teaches both strength classes and uniquely programmed standing and seated classes for athletes with varying physical abilities. When you train with Logan, he'll coach you through accessible and challenging workouts that will translate foundational movements on the mat into an adventurous and fulfilled life off.
Members also received a pop-up notification on their Bike and Tread devices this morning.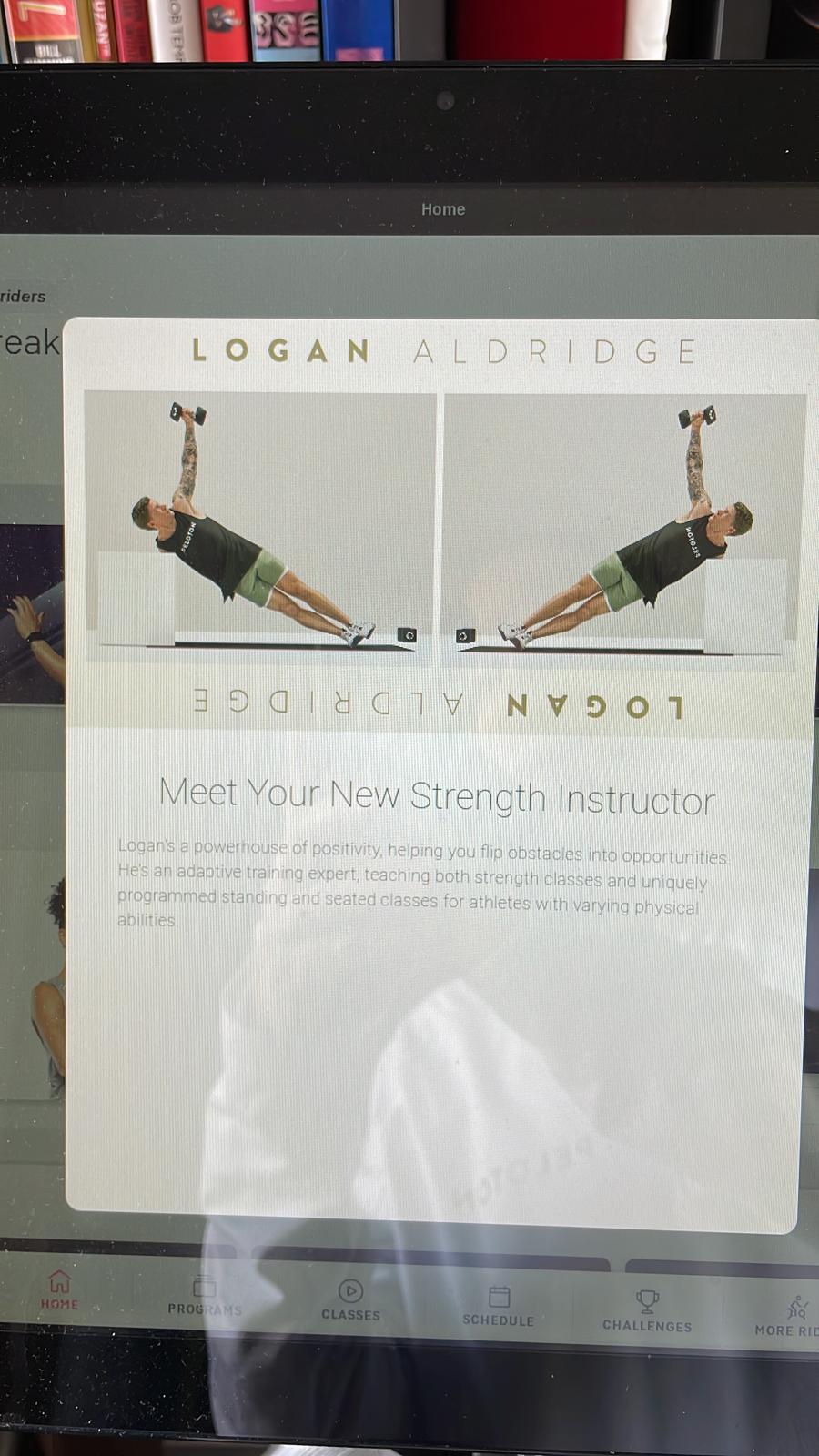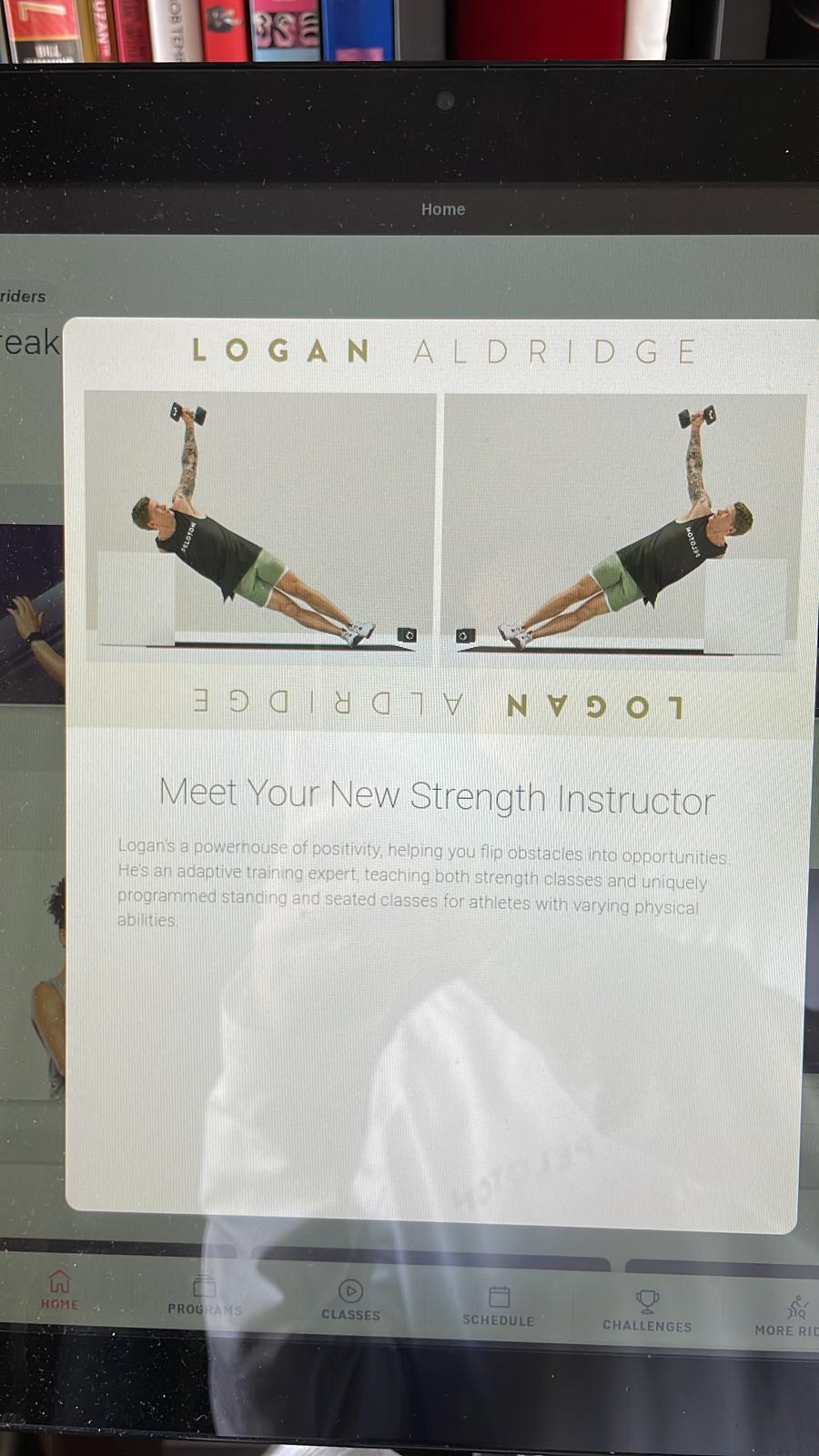 Peloton also published a blog post featuring an interview with Logan, in which he discusses his adaptive training expertise and his approach to fitness and beyond. His signature quote? "Tell me I can't, and I will."
We've previously reported on Logan's involvement with Peloton, both when he first joined as a consultant last December, and when he was rumored to officially launch in June.
You can catch Logan's 20-minute Premiere Full Body Strength class on Wednesday, June 1 at 7:00pm ET!
---
Want to be sure to never miss any Peloton news? Sign up for our newsletter and get all the latest Peloton updates & Peloton rumors sent directly to your inbox.