Next month Peloton will unveil a new monthly challenge for Guide owners. The "September Rep Goal Challenge" is now appearing in the "upcoming challenges" tab for members alongside the existing monthly challenges – activity (the number of days you've taken a Peloton class), cycling (the number of miles cycled), running (the number of miles run), and strength (the number of strength workouts completed).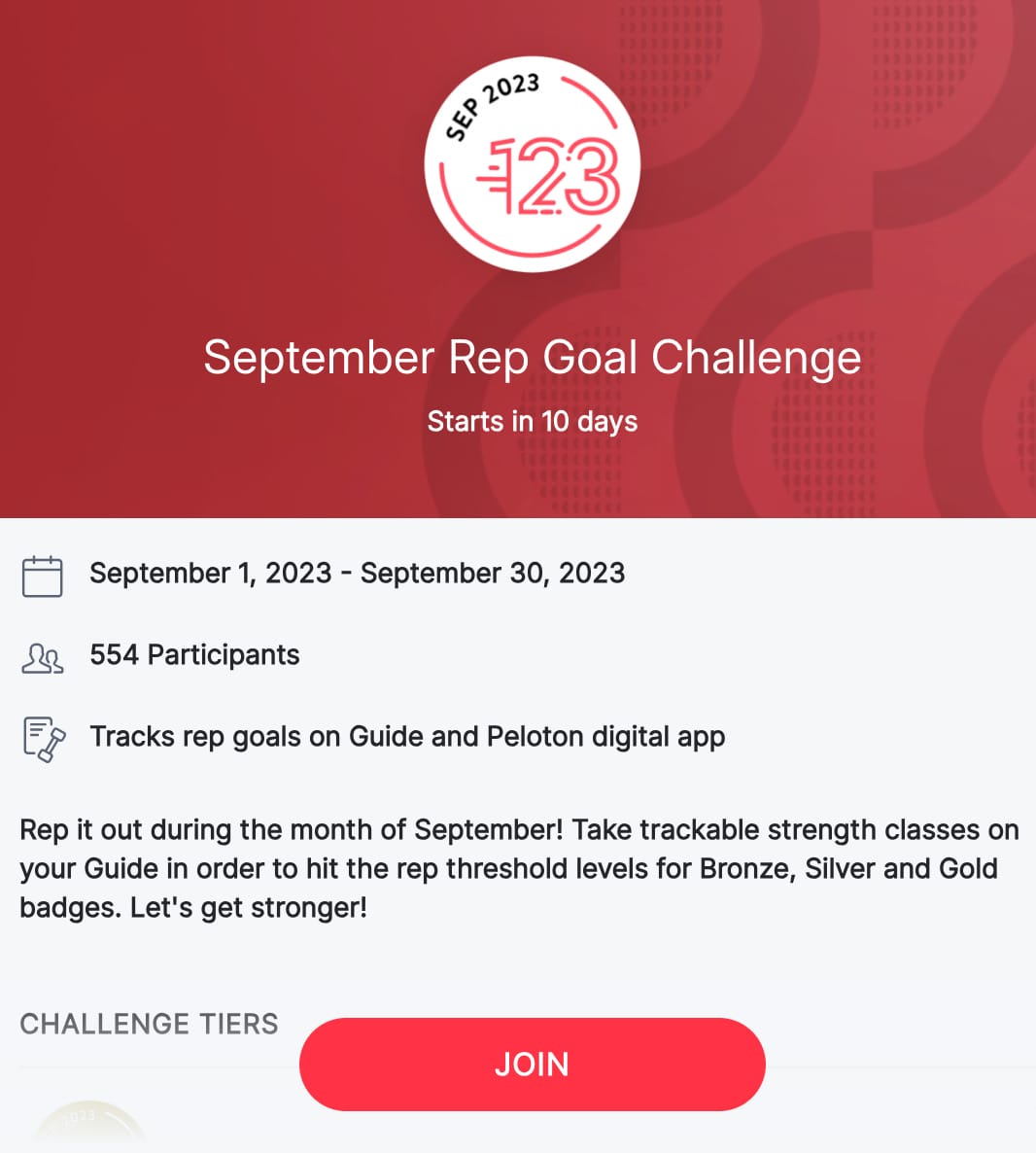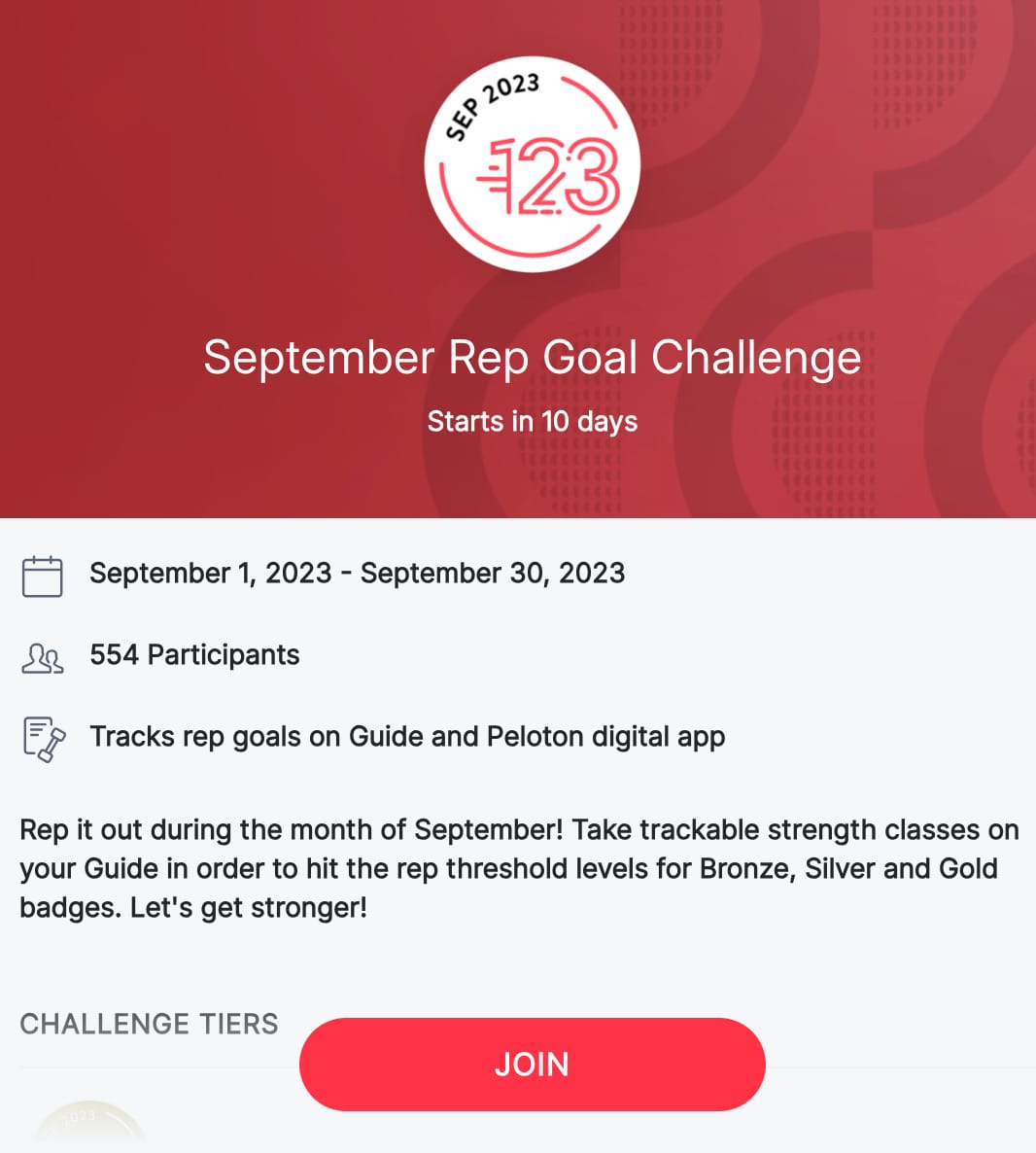 The challenge description reads:
Rep it out during the month of September! Take trackable strength classes on your Guide in order to hit the rep threshold levels for Bronze, Silver and Gold badges. Let's get stronger!
Like other monthly challenges, you'll earn a badge by completing a certain amount of reps within the month. There are three badges available:
Bronze: 1500 reps
SIlver: 2000 reps
Gold: 2500 reps
The challenge utilizes the rep tracking feature on the Guide, which initially launched in September of 2022. The feature not only counts a user's individual reps, but it also keeps track of the total weight lifted within a workout. Members have reported mixed success with the feature's accuracy, and Peloton recently released software updates designed to address the issue.
Members can opt into the new monthly rep goal challenge now via their app or the web browser. The inclusion of the month of September and the similar format to other existing monthly challenges suggests that the challenge will be available each month moving forward.
If you're a Guide owner, will you be opting into the new monthly rep goal challenge?
---
Want to be sure to never miss any Peloton news? Sign up for our newsletter and get all the latest Peloton updates & Peloton rumors sent directly to your inbox.