New features have officially been rolled out on the Peloton Guide – including Rep Tracking (rep counting) as well as a virtual Weight Rack.
Peloton announced the news in an official press release on Tuesday, reporting that new Peloton Guide updates include "Rep Tracking – an AI-powered feature that recognizes and counts Members' movements – and Weight Rack – a feature that tracks the free weights in a Member's home and allows Guide to measure the total weight lifted in each movement of a workout to show strength progression over time."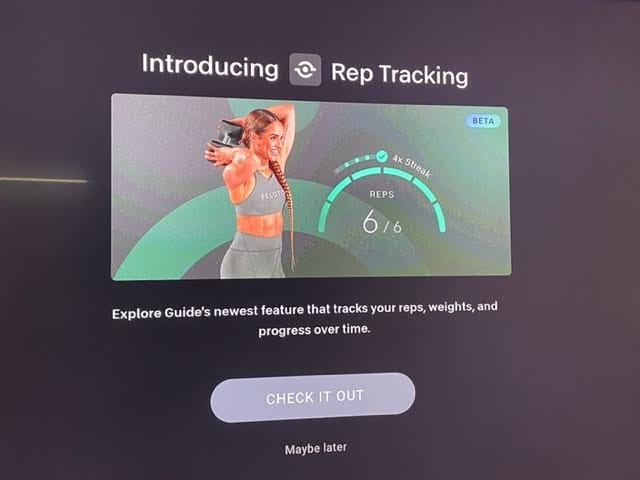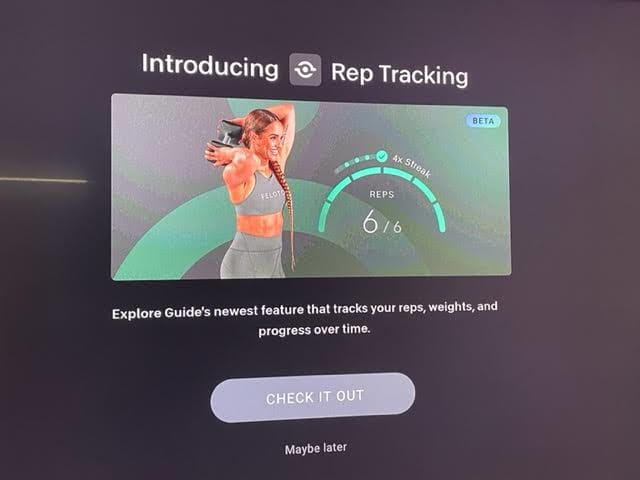 Peloton has a 5-minute Intro to Rep Tracking with Callie Gullickson that orientates members to the new features. When beginning this class members will be prompted to enter their weights into their weight rack profile. You are also able to change your weights during the workout via remote or voice control.
Peloton Guide Feature Overview – Weight Rack
Members will be able to customize their virtual weight rack, and input weights for their unique light, medium, and heavy weights. From this information, Peloton will track the total weight lifted, as well as progression over time.
When setting up Rep Tracking on the Guide for the first time you will be prompted if you wish to set your weight rack. This process takes only a couple of minutes and is necessary to complete if you wish to have the total weight lifted calculated during class.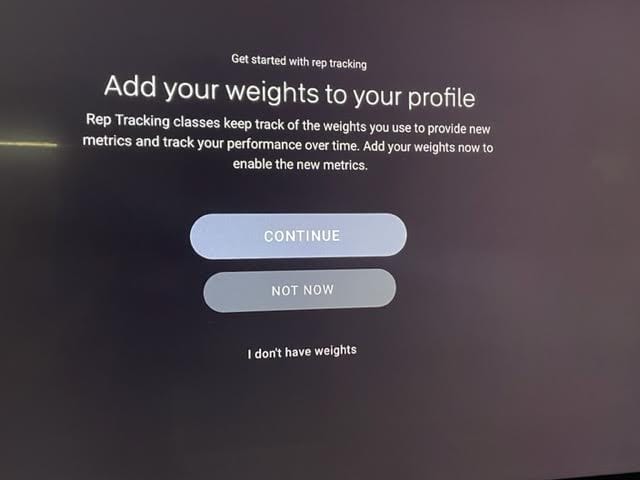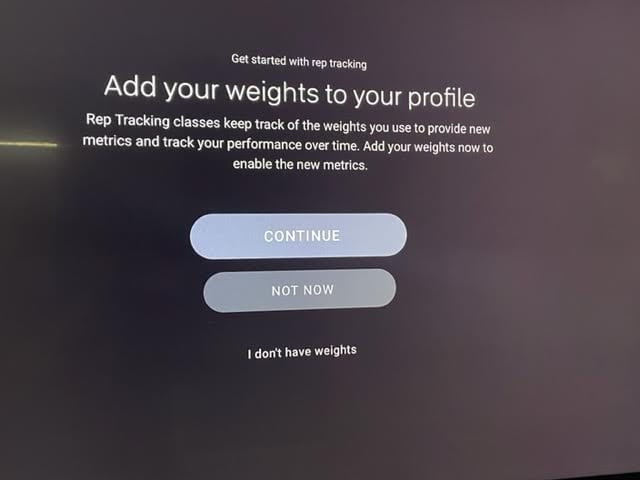 The next screen allows members to select all the sets of weights they own, and add them to their profile. It is important to select all of your weights, as this will enable you to toggle between weights during your workout, as needed. The selection goes from 1 pound up to 55, with the option of adding weights heavier than that manually.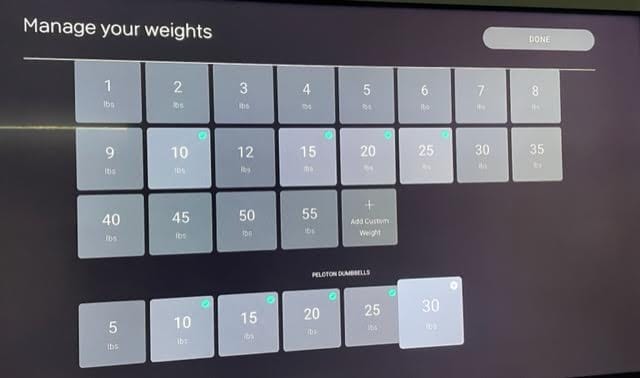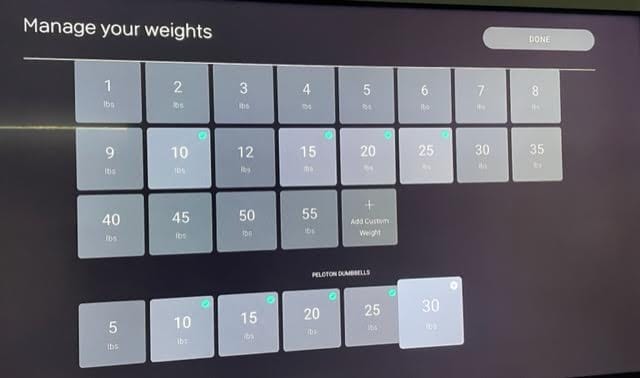 At the beginning of each class you will be prompted to choose your light weights and heavy weights for the class. Peloton will give a description of what you will be using the heavy and light weights for during the particular class, and you can make a decision based on the example exercises. Below it the example for Light Weights is Bicep Curls, and for Medium Weights it is Dumbbell Squats. As a reminder, members are always able to toggle to a different weight selection during the class, if needed.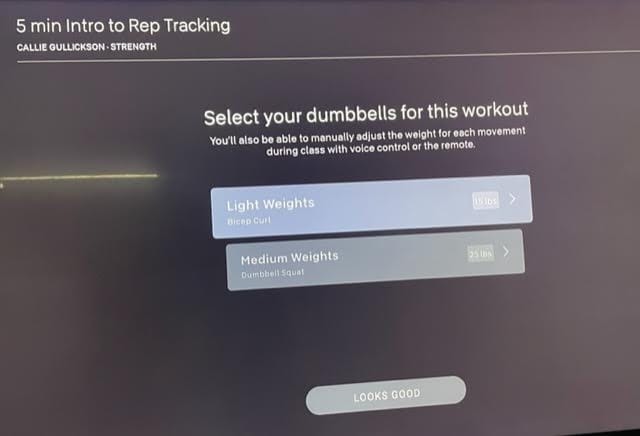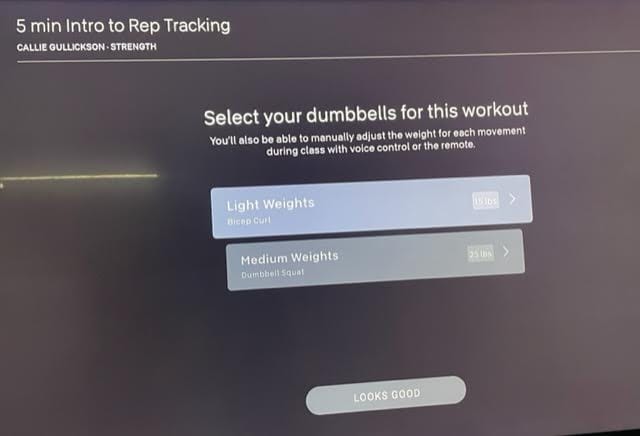 Below you will see the option to switch weights during a class. While you can always change to a lower or higher weight without updating the virtual weight rack in the system mid-class, that will result in the Total Volume Lifted calculation at the end of class not being an accurate reflection of the work completed. To change weight selection during class, members can use the Guide's Voice Activation, or press the up button on the remote to access the options seen below.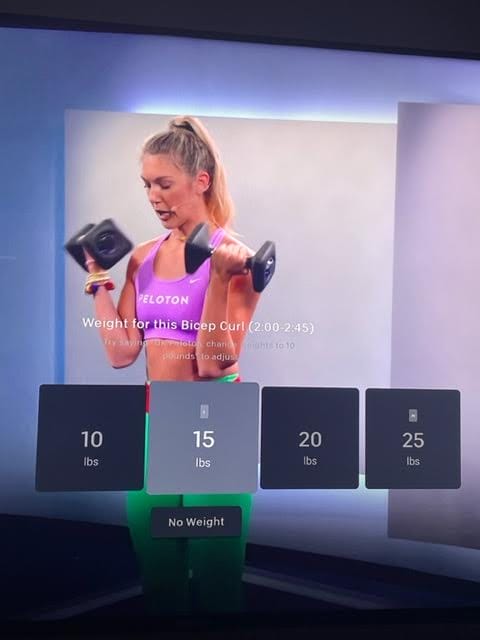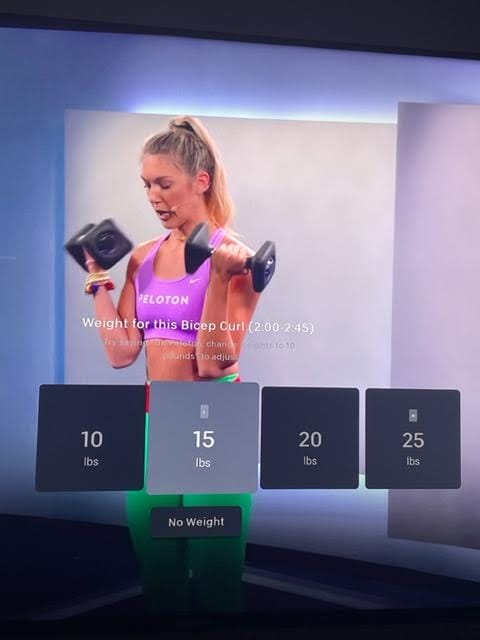 Peloton Guide Feature Overview – Rep Tracking & Progress Tracking
The new Rep Tracking (rep counting) feature not only counts a user's individual reps, but it also keeps track of the total weight lifted within a workout. If a member performs 10 dumbbell curls with 10-pound weights, the member will get credit for lifting 100 total pounds.
Any class that has trackable rep-based movements will also now feature a Target Hit, which is the optimal number of reps a member should aim for.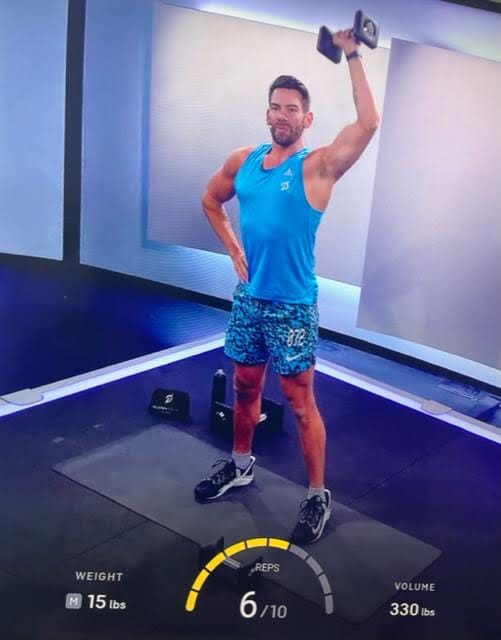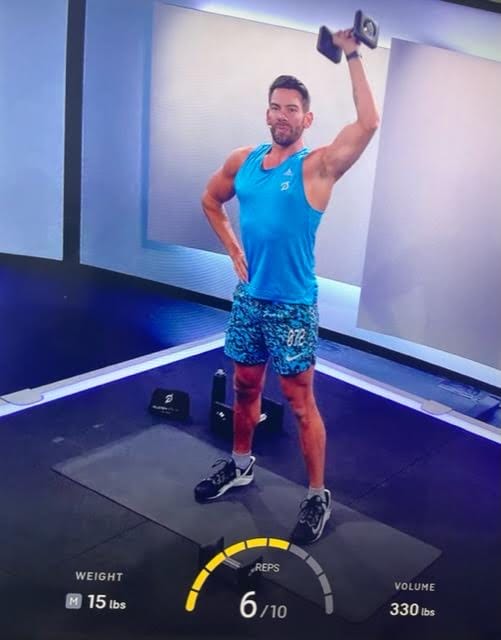 Streaks
Streaks are credit members can gain by hitting multiple rep targets in a row.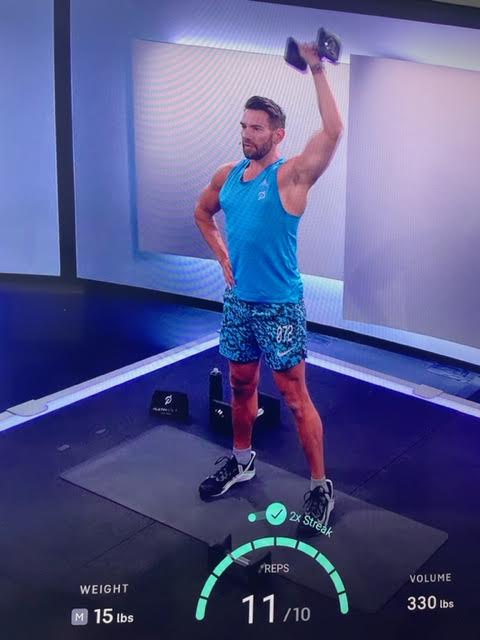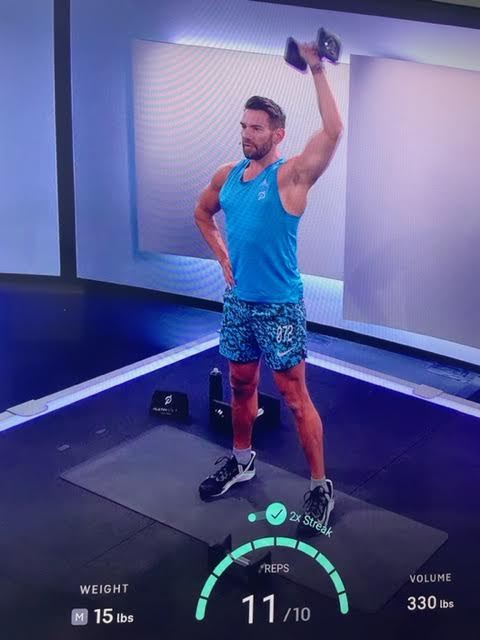 At the end of each class, members post class screen will contain statistics including Percent of Targets Hit, Total Volume of Weight Lifted, and Total Number of Reps.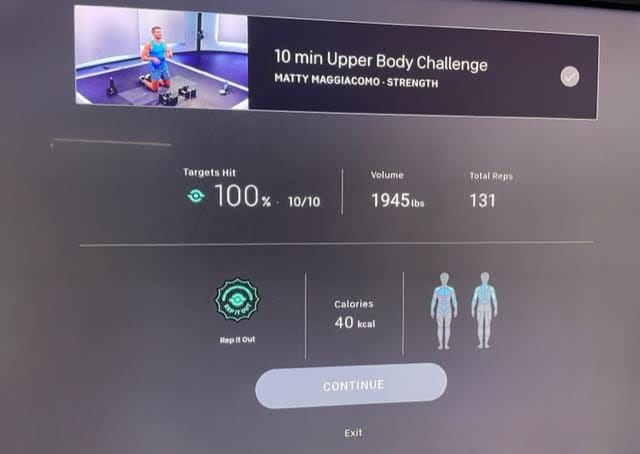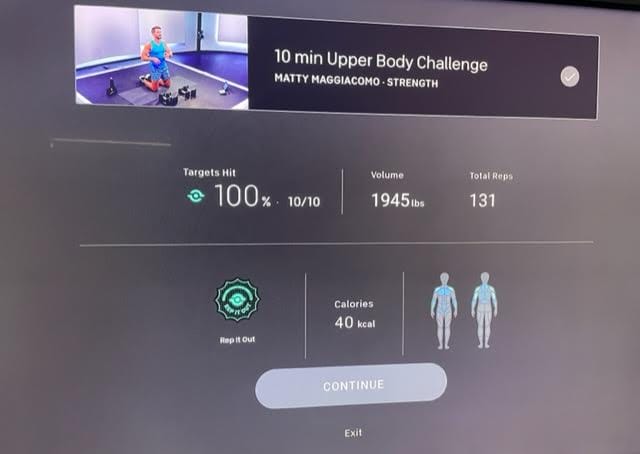 We first reported rep counting was likely to come to the Guide in May, when updates to the Guide were mentioned at a Homecoming Panel discussing the Guide. We then reported in June that Peloton was quietly testing the Rep Tracking feature, rolling it out to some members, and asking for feedback. And finally, last week we confirmed Rep Tracking would be coming to all Guides soon, with the release of the three new collections – "Rep It Out Collection", "Pump Up the Volume Collection", and the "Century Collection".
New Peloton Guide Rep Tracking Collections
The "Rep It Out Collection", "Pump Up the Volume Collection", and the "Century Collection" are all officially available now, exclusively on the Guide. Normally members without the Guide are able to use links to take classes within exclusive collections, but that is not the case with these particular collections. "Rep It Out", "Pump Up The Volume", and "Century Collection" classes are only able to be taken on the Guide itself, so links will not help members without the device. This is likely due to the fact that the collections were built specifically to showcase the Rep Tracker, as well as the other additional Guide features.
You can read about all of the new features added to the Guide on the Peloton Blog.
If you haven't received the Rep Tracking update yet, navigate to settings on your Guide, and Check for Updates.
How many of you have this new update? Are you enjoying the Rep Tracking?
---
Want to be sure to never miss any Peloton news? Sign up for our newsletter and get all the latest Peloton updates & Peloton rumors sent directly to your inbox.