Peloton members have access to a new third party tool that can make finding, planning, and sharing classes easier. Domestiq is a new free app with a number of features that may come in handy.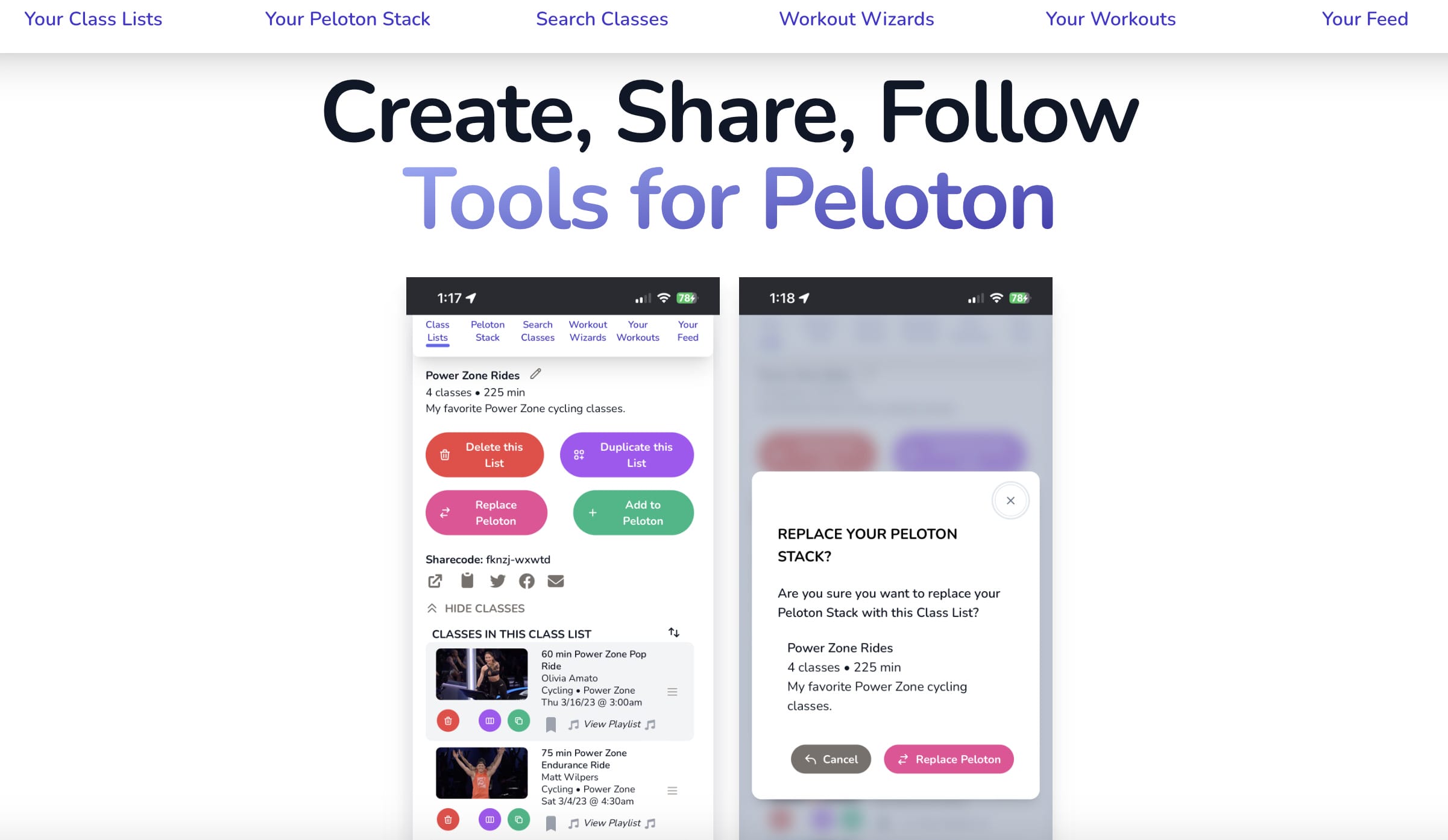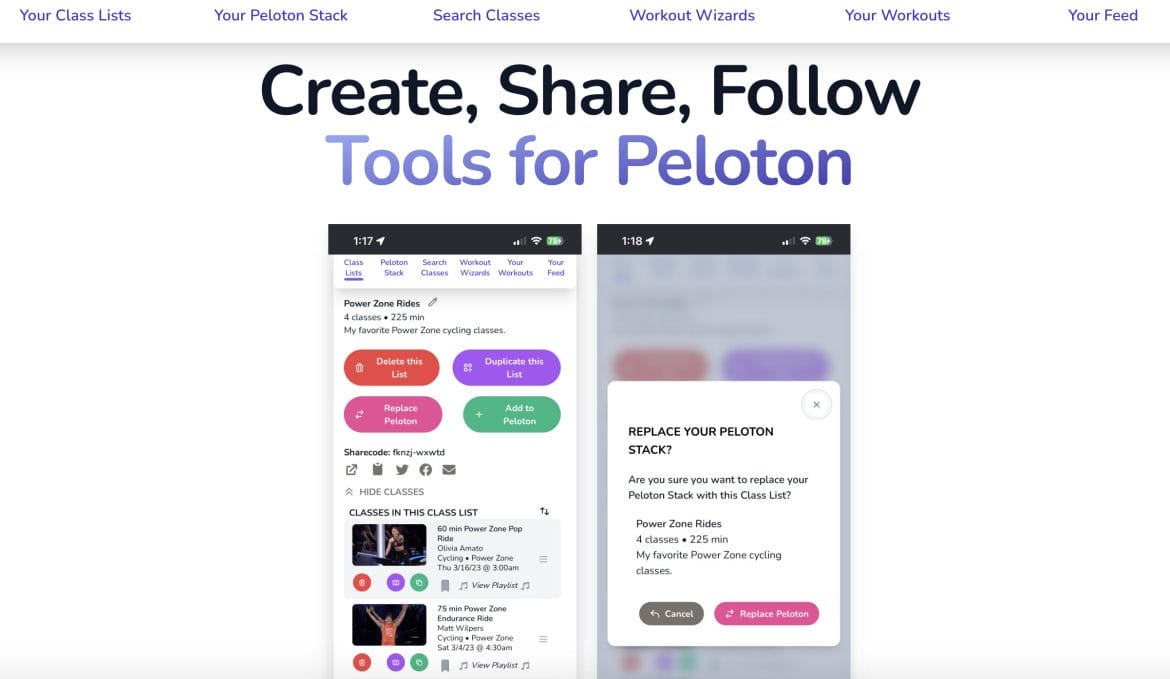 Editor's Note: Pelo Buddy is part of the team that has created Domestiq.
First, Domestiq has power search functionality, meaning that you can search the Peloton on-demand with more specificity. Called "OmniSearch," it allows you to enter any characters or key words and bring up all of the pertinent results.
For example, if you're looking to see which classes might soon be purged from the on-demand library, you can search for particular class date parameters. By typing "10/26/2019 11/14/2019 Cody" into the search bar, you will see only classes instructed by Cody Rigsby within that time period.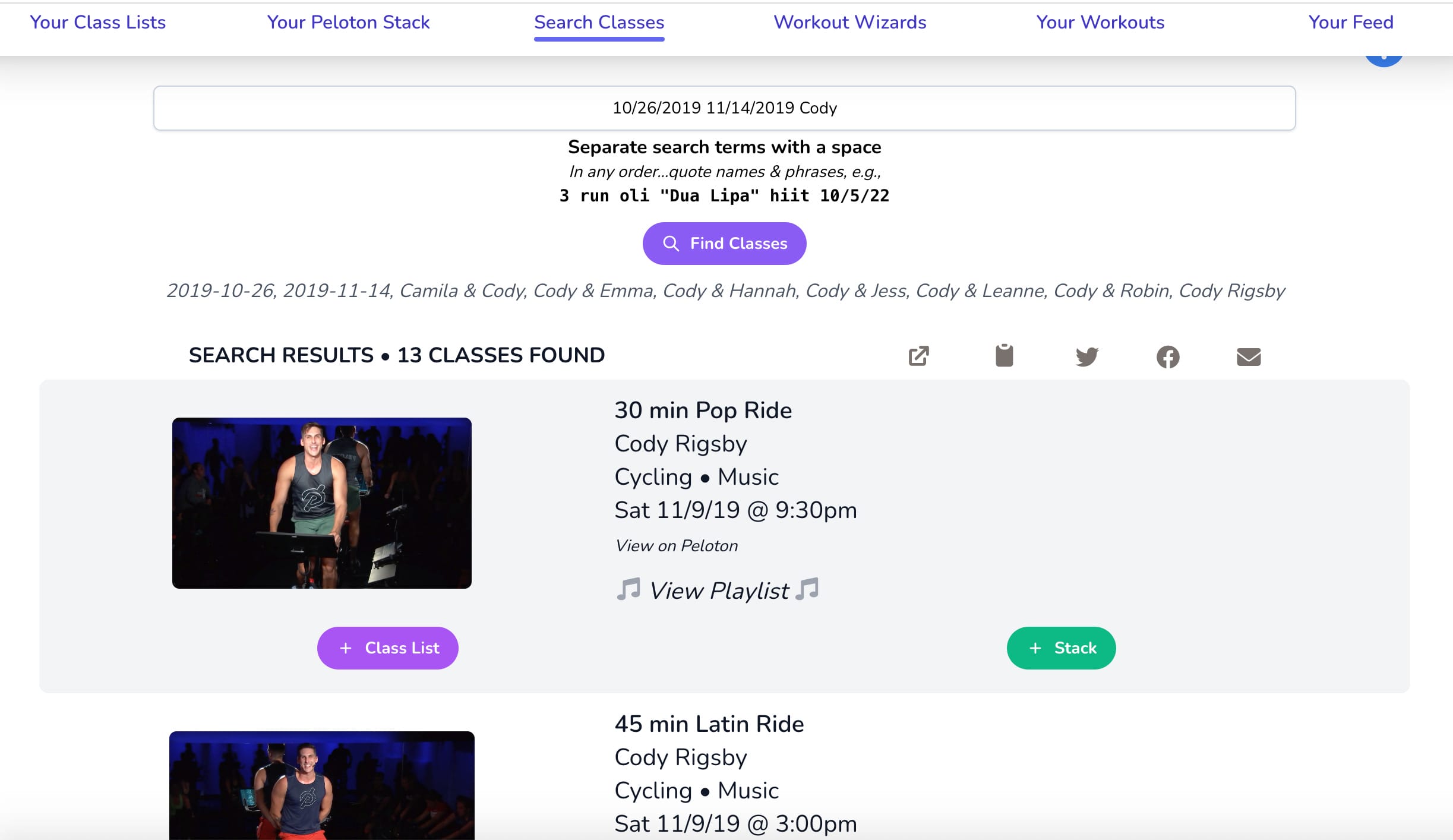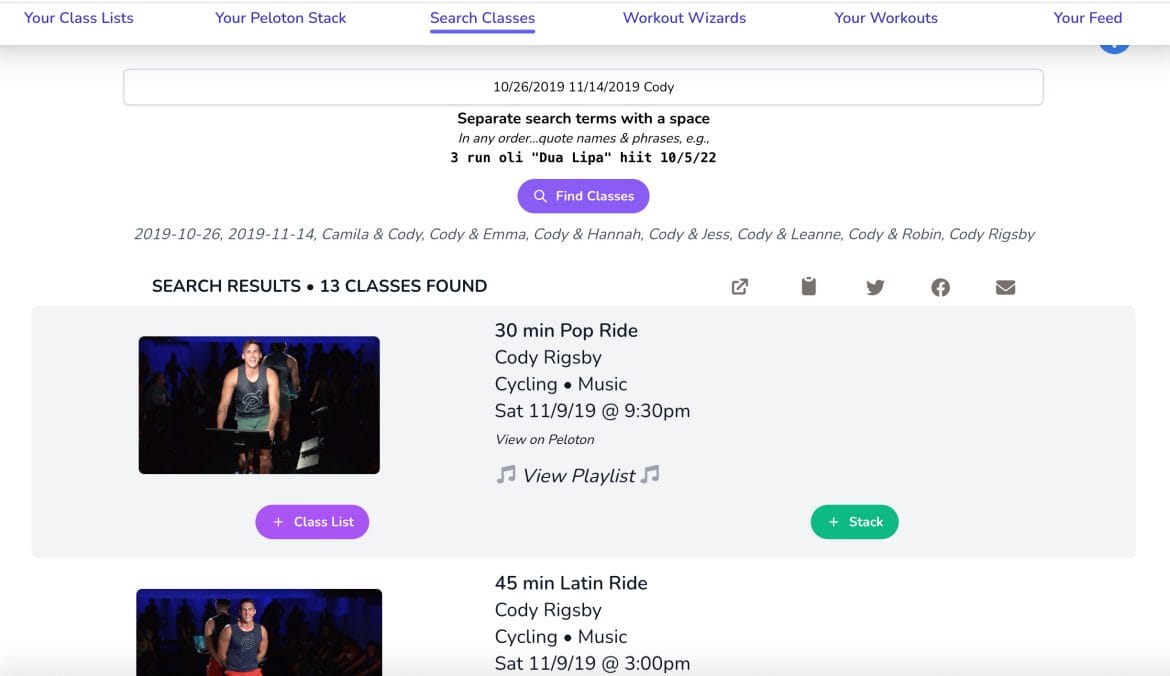 In addition, you have the ability to create multiple bookmark lists via Domestiq. For example, maybe you want a list of favorite classes from your go-to instructors; or classes that you want to retake as a benchmark; or classes that you haven't yet taken but will at some point. With Domestiq you can create unlimited bookmark lists to organize and sort your Peloton classes.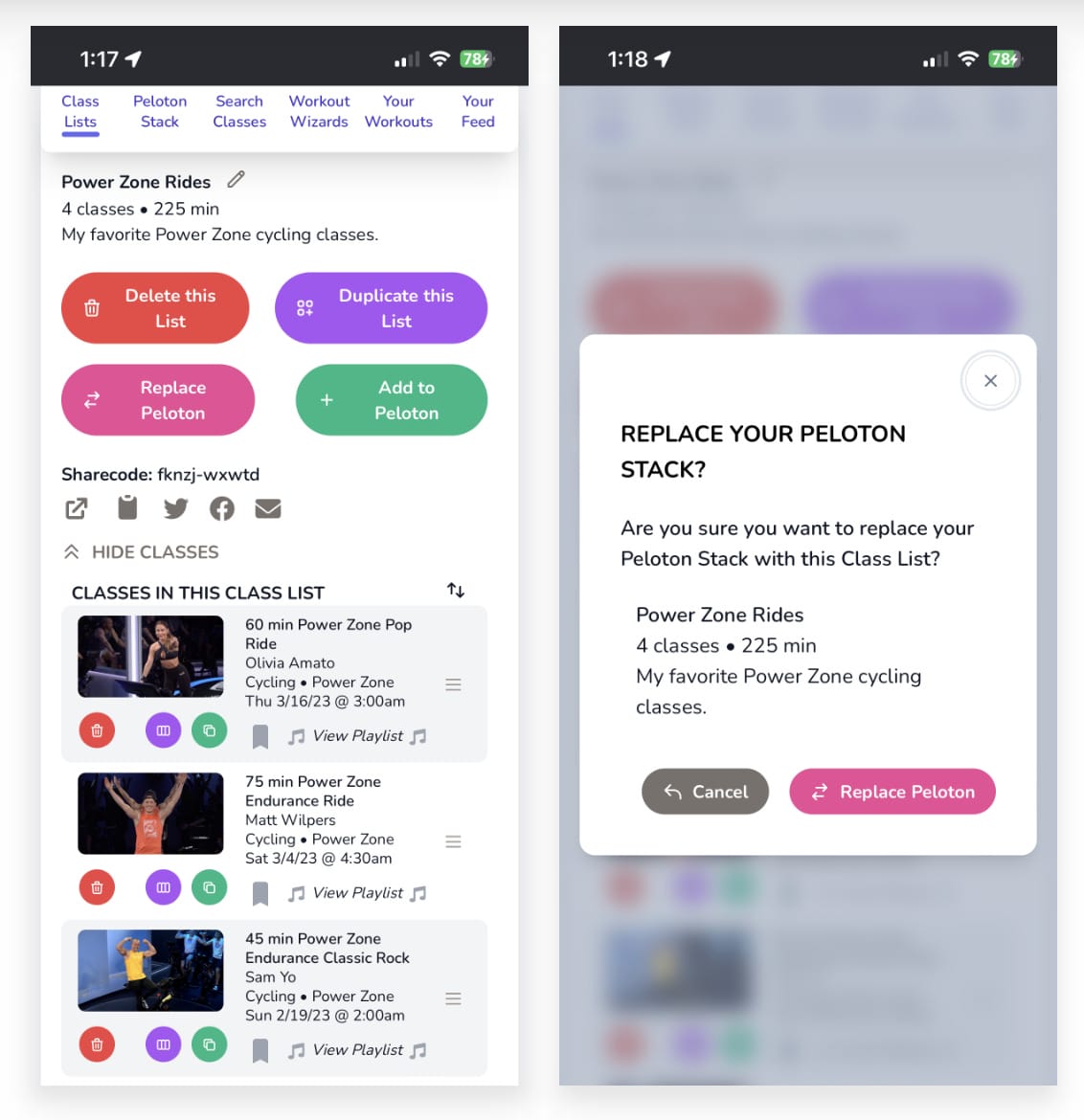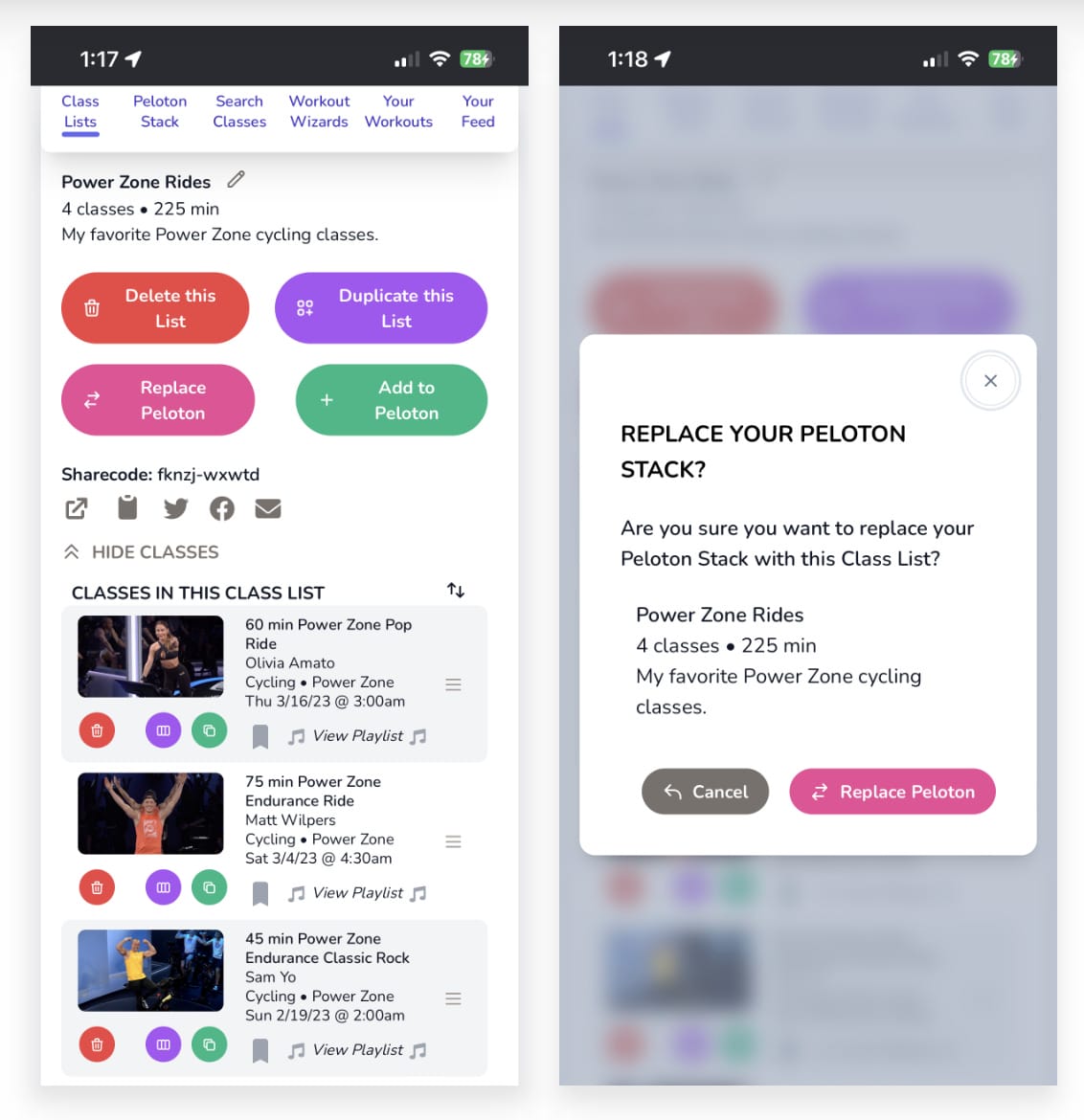 You can also easily share these bookmark lists with friends, similar to sharing a playlist. Now your friends don't have to re-search and refind all the individual classes you share with them – they have the ability to copy your list, or with one click, add all the classes directly to their stack on Peloton.
This will be especially useful for members who partake in PeloFondo, a long-distance event that takes place numerous times throughout the year. Many groups & teams will create ride lists for the event, which are then published on social media. Creating the list via Domestiq enables you to include the direct class link as well. As an added bonus, by adding your Peloton credentials you can auto-push a list to your Peloton stack with just one click. This way, everyone participating in PeloFondo can easily add the list of classes to their stacks rather than having to manually search for each one.
There is also a useful "workout wizard" feature. If you frequently have trouble picking classes from the vast on-demand library, this tool is for you. Workout wizard allows you to dynamically create lists or stacks of workouts by using rules that you create. For example, maybe you want to take a challenging ride and a post-ride stretch with Ally Love. By entering a few simple rules the workout wizard will populate a personalized workout for that day.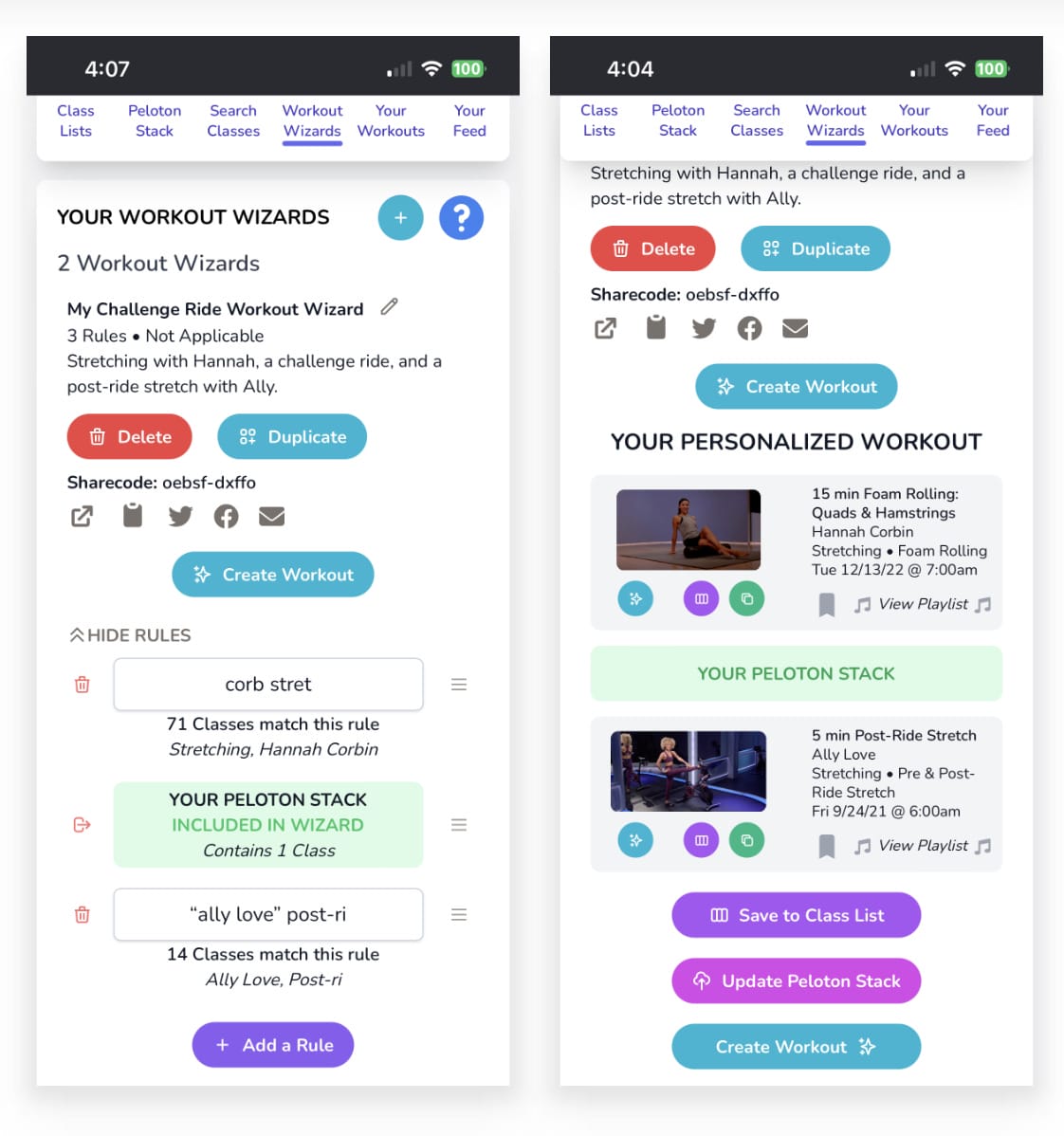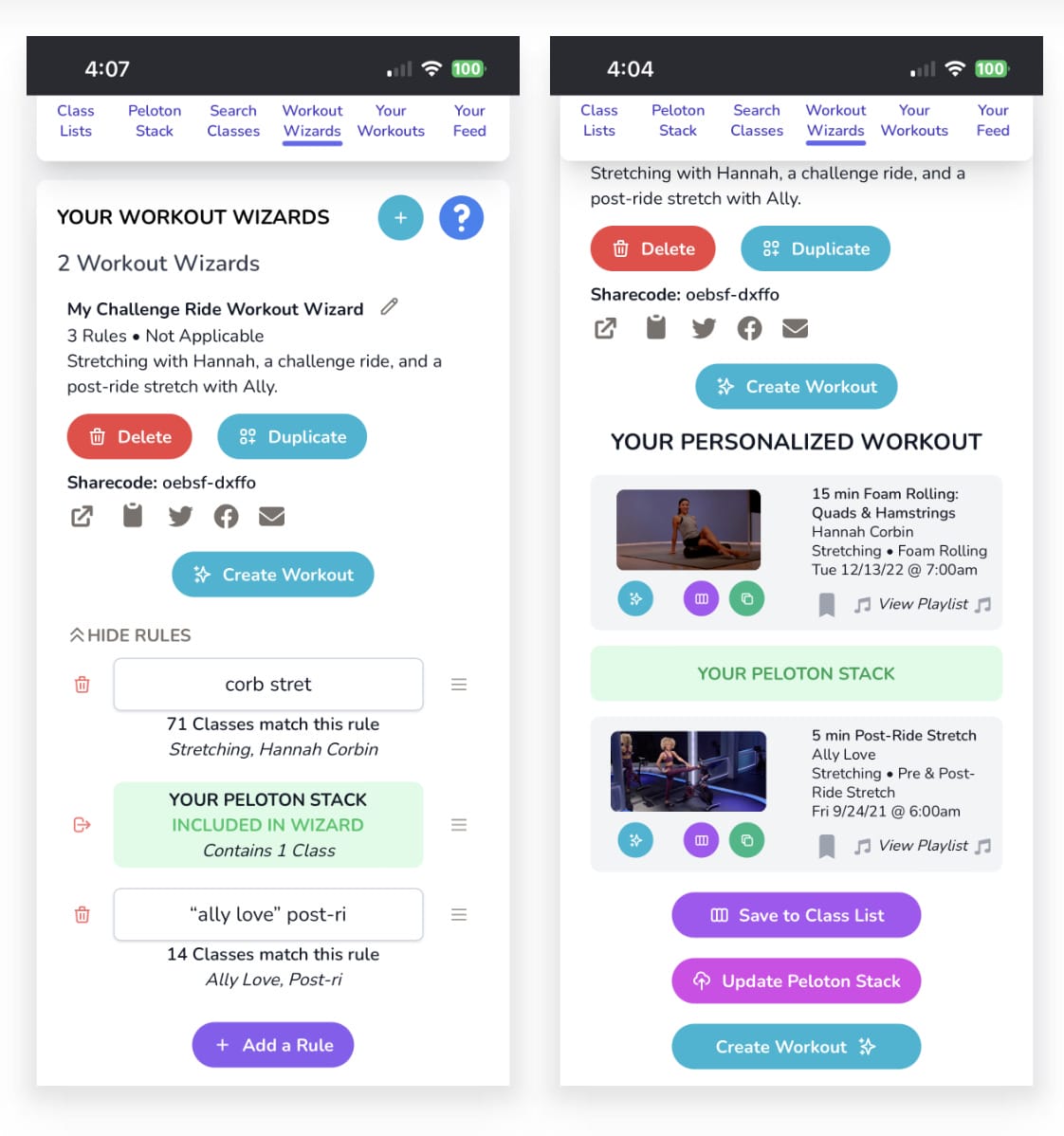 You can then upload these classes to your Peloton stack with just the click of a button.
You can also hard code classes into the list as well, but have workout wizard pick your warm-up, cool downloads, and stretches.
Finally, Domestiq contains a feed to see your workout history, as well as your friends' workout histories. You can even filter for only one of your friends at a time so that you can see just their activity.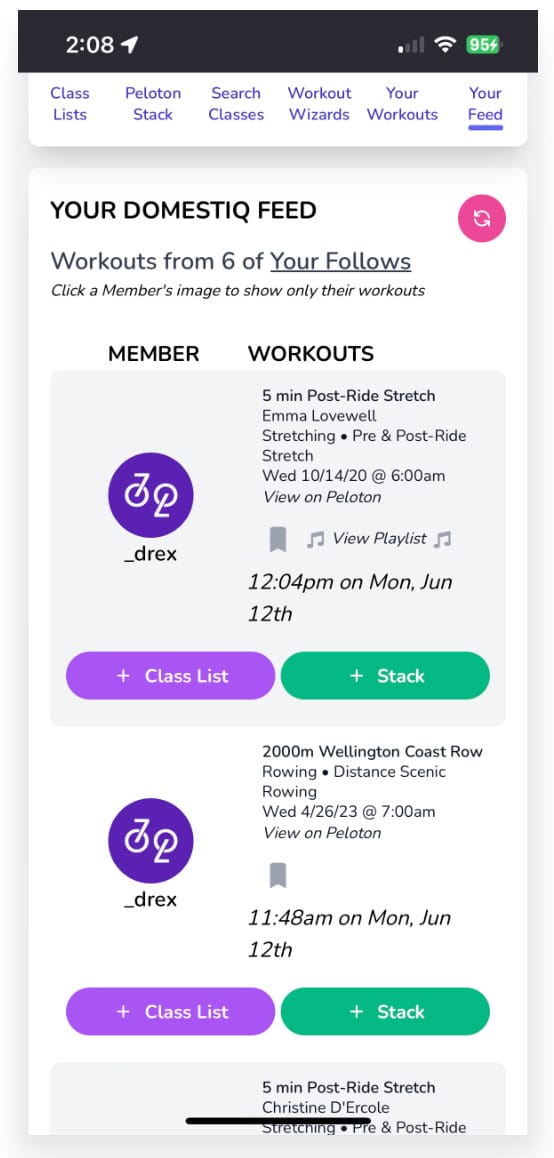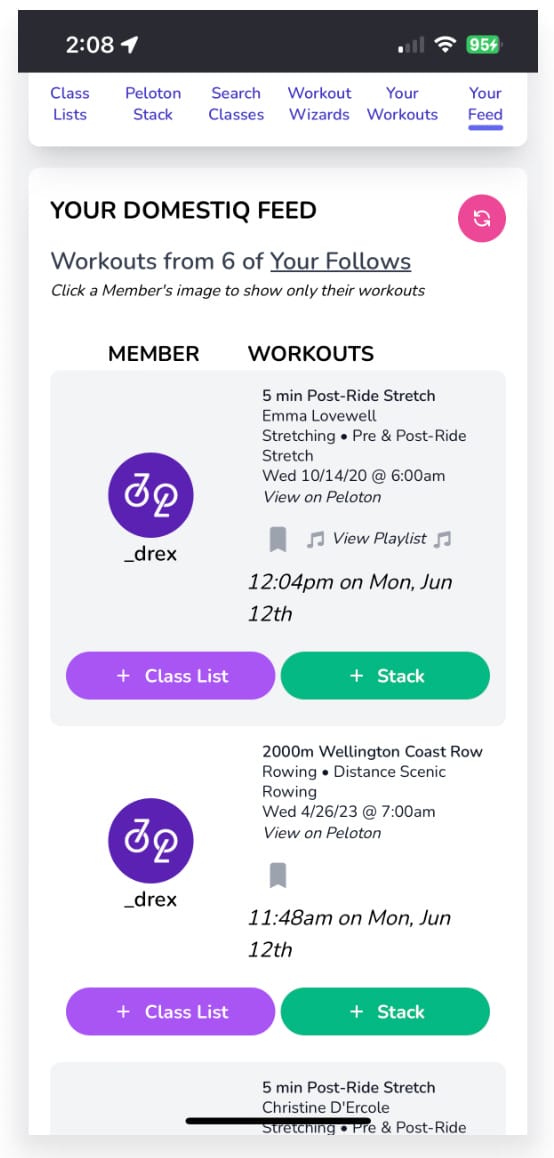 If you're interested in experiencing all of the tools Domestiq has to offer, you can register via https://app.domestiq.net/.
Note that you do not have to enter your Peloton credentials into the site, unless you want to use the "Add To Stack" and other features that integrate with Peloton stacks. If you just want to search for classes and create & share stacks with friends – you can sign up for the free account and not enter your Peloton login information.
What do you think of the tool?
---
Want to be sure to never miss any Peloton news? Sign up for our newsletter and get all the latest Peloton updates & Peloton rumors sent directly to your inbox.