Peloton is growing their eBay product selection in the United States to include the refurbished original Peloton Bike. Starting today, September 19, customers can purchase a refurbished original Peloton Bike via Peloton's U.S. eBay storefront.
The refurbished original Bike costs $1,145 via eBay, which is the same price offered on the Peloton website and is $300 less than buying a brand new device.
As of today, refurbished Peloton bikes are now also back in stock on Peloton's website as well.
You can see the new listing for the original Peloton Bike (refurbished) on eBay here.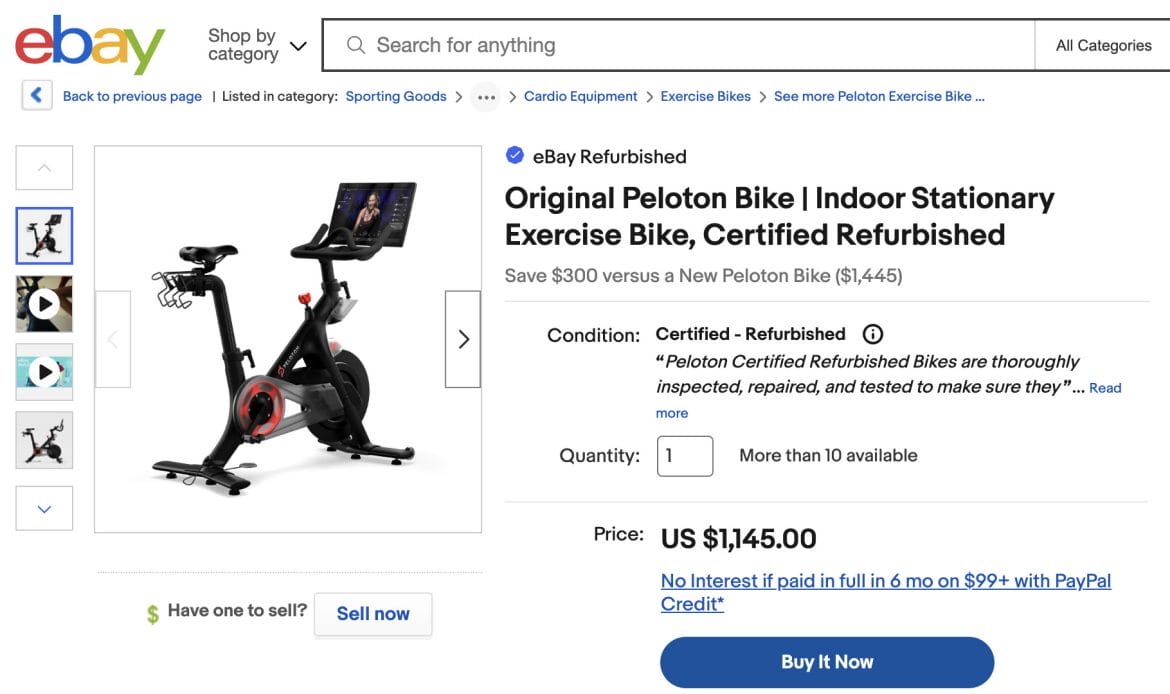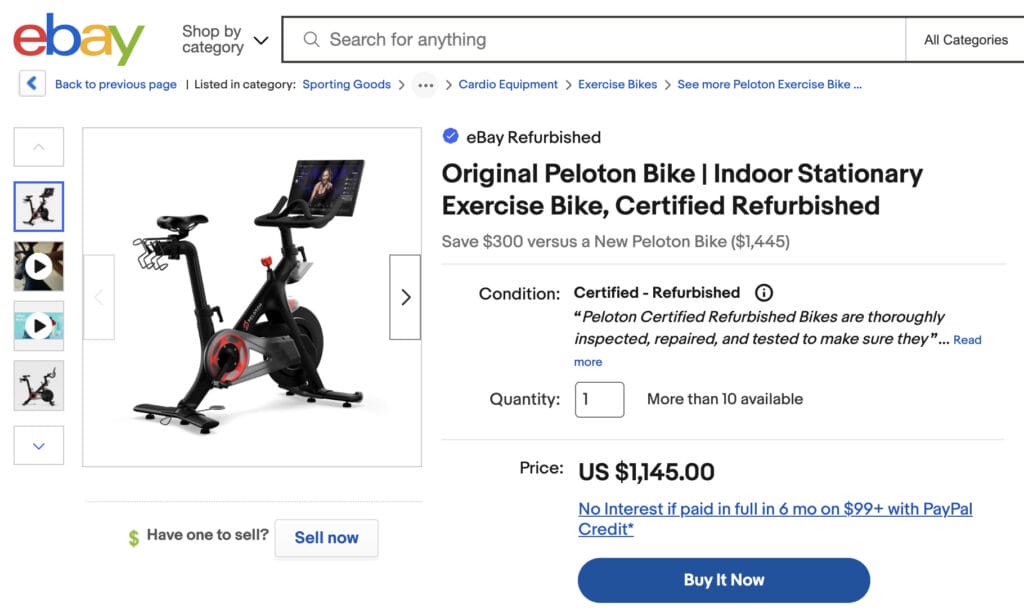 As with all Peloton eBay purchases, refurbished devices are "thoroughly inspected, repaired and tested to make sure they meet Peloton standards, but may have slight cosmetic damage such as minor scratches." Devices purchased from eBay are eligible for financing through eBay's financing partners, and come with a one-year limited warranty. Note that Peloton referral codes cannot be used.
Peloton first launched on eBay in the United States earlier this year. At the time of launch, only the refurbished Bike+ was available. At time of publishing, the public stats show that between 6 and 8 Peloton Bike+ have been sold on eBay over the last two months since launch.
Peloton is also available on eBay internationally: Peloton first launched on eBay in Germany in August of 2022, and then expanded to the United Kingdom in December of 2022.
For more information about the refurbished original Peloton Bike on eBay in the U.S, check out Peloton's eBay support page or visit the Peloton eBay storefront.
Do you know anyone who has gotten their Peloton device via eBay?
---
Want to be sure to never miss any Peloton news? Sign up for our newsletter and get all the latest Peloton updates & Peloton rumors sent directly to your inbox.