Peloton is continuing their push to sell refurbished Peloton Bikes – this time with an interesting move in Germany. Peloton has created their own eBay store to sell refurbished Bikes for €990 (which amounts to just over $1,000).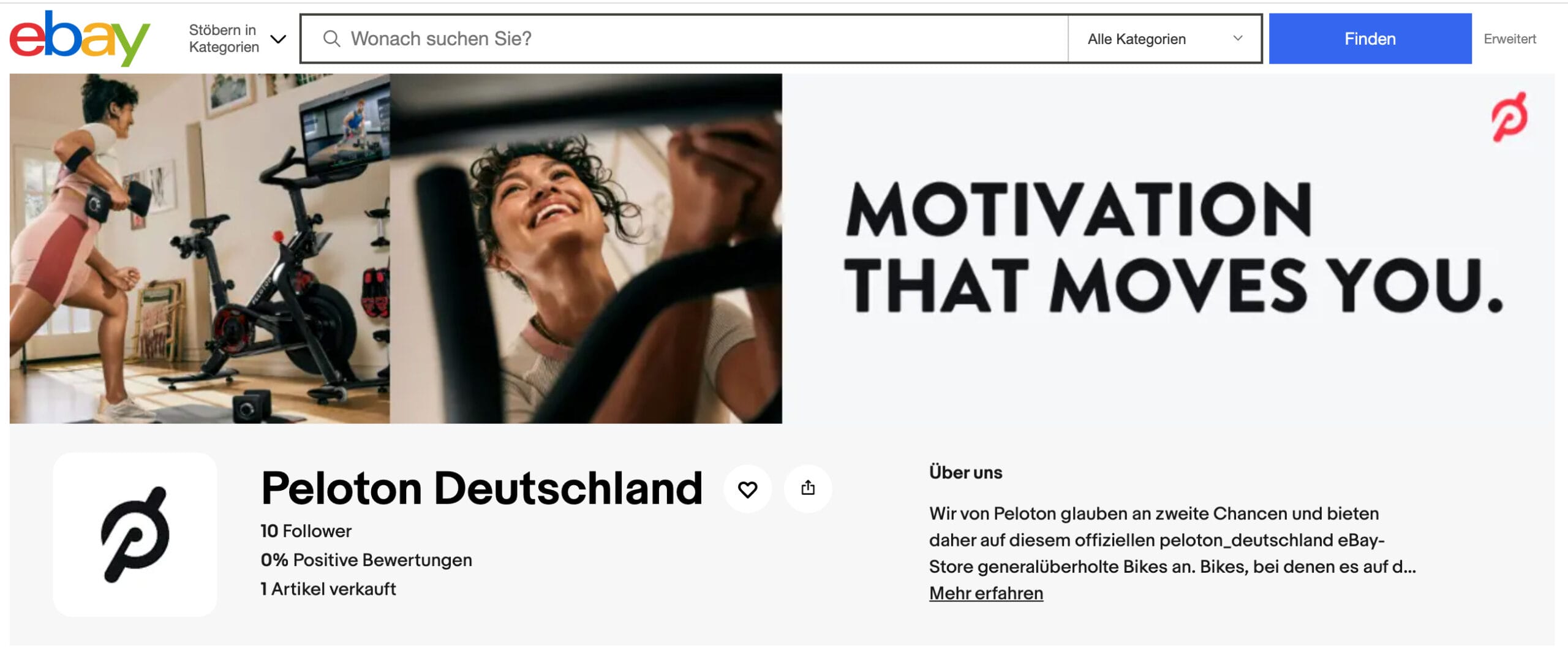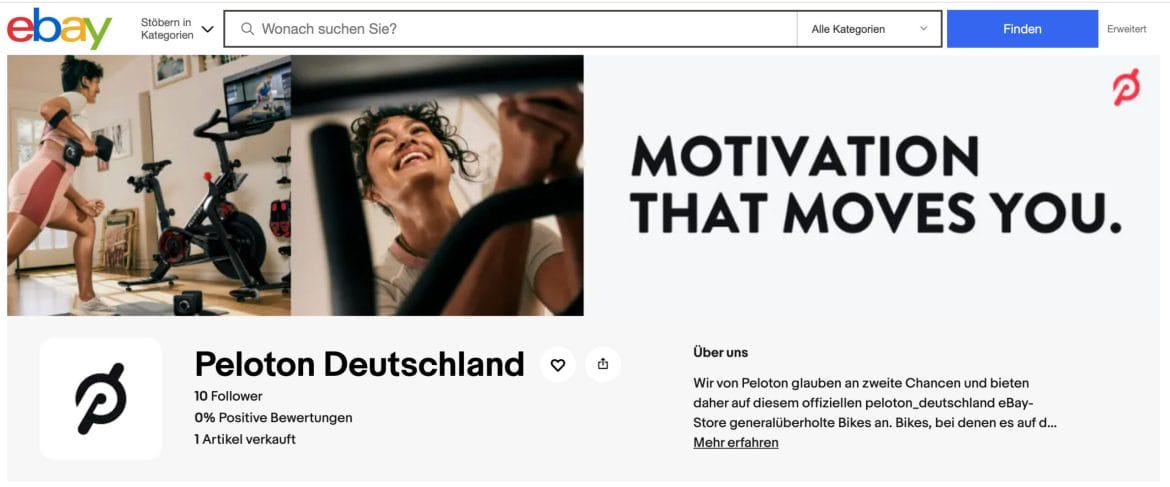 Peloton put out a press release highlighting various happenings in August, including this newest refurbished Bike offer. Though the page is in German, the rough translation is below:
Launch on eBay Germany: refurbished Peloton bikes available now
For the first time, Peloton Refurbished Bikes are now available in the official eBay Germany Peloton Shop for €990 (incl. delivery). Refurbished bikes are used Peloton bikes that have been thoroughly inspected, repaired and tested to ensure they meet Peloton standards. They have been fully tested to Peloton's rigorous standards but may have minor cosmetic imperfections such as small scratches. Refurbished bikes carry the same limited warranty as new Peloton bikes. The refurbished bikes are delivered and assembled by Peloton so you can jump on and go straight away.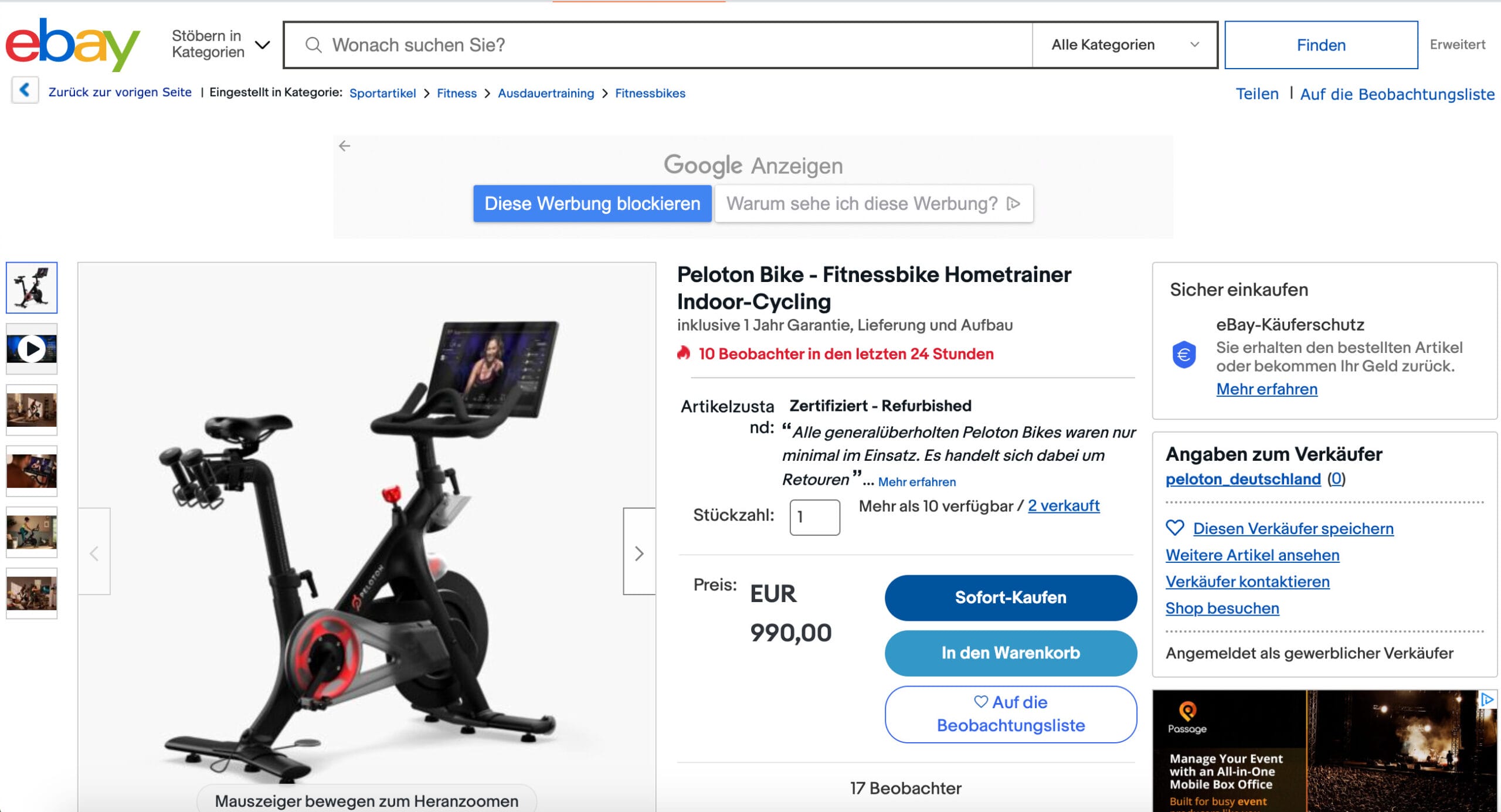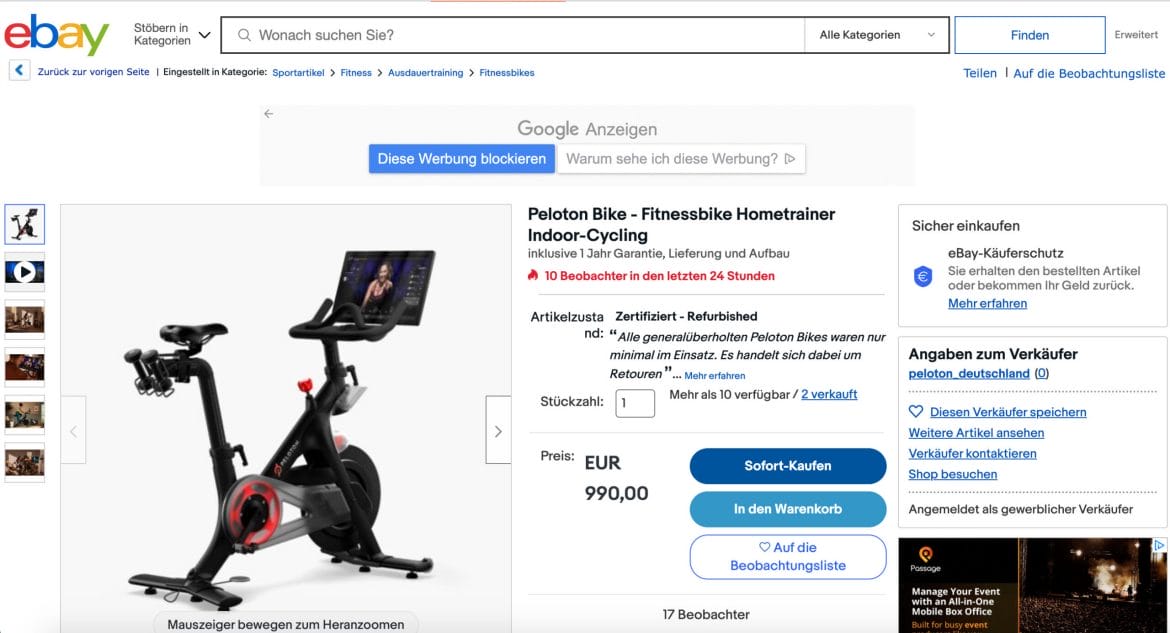 Martin Richter, the Managing Director of Peloton Germany, explained a bit of the rationale behind the decision:
"More coaches, courses and content allow our community to stay inspired and connected. At the same time, with the availability of refurb bikes on eBay, we are partnering with one of the most popular platforms for buyers, sellers and leading brands in Germany to bring the Peloton experience to even more members."
In addition, the Head of Marketing for Peloton Germany shared the news via LinkedIn, highlighting that this is the first time Peloton has ever offered refurbished Bikes through eBay.
This is the second development in just the past week regarding refurbished Bikes. Last week Peloton launched their latest U.S. offer, which allows certain customers to purchase a refurbished Bike for $995 (a 31% discount off of the normal price) through August 14.
It is unclear whether Peloton is exploring a potential eBay store in other countries, or solely in Germany.
You can view the Peloton Germany eBay page and the complete press release here.
---
Want to be sure to never miss any Peloton news? Sign up for our newsletter and get all the latest Peloton updates & Peloton rumors sent directly to your inbox.