Peloton is promoting a special offer for Canadian members that doubles the referral code reward through Sunday, July 31. Peloton sent an email to some Canadian members explaining the offer:
Starting now through 7/31, the Peloton referral rewards will be doubled for our Canadian members only. When your friend buys a Peloton Bike, Bike+ or Tread using your unique referral code, you'll get $250 off your next Peloton Apparel purchase. Plus, they'll receive $250 off accessories.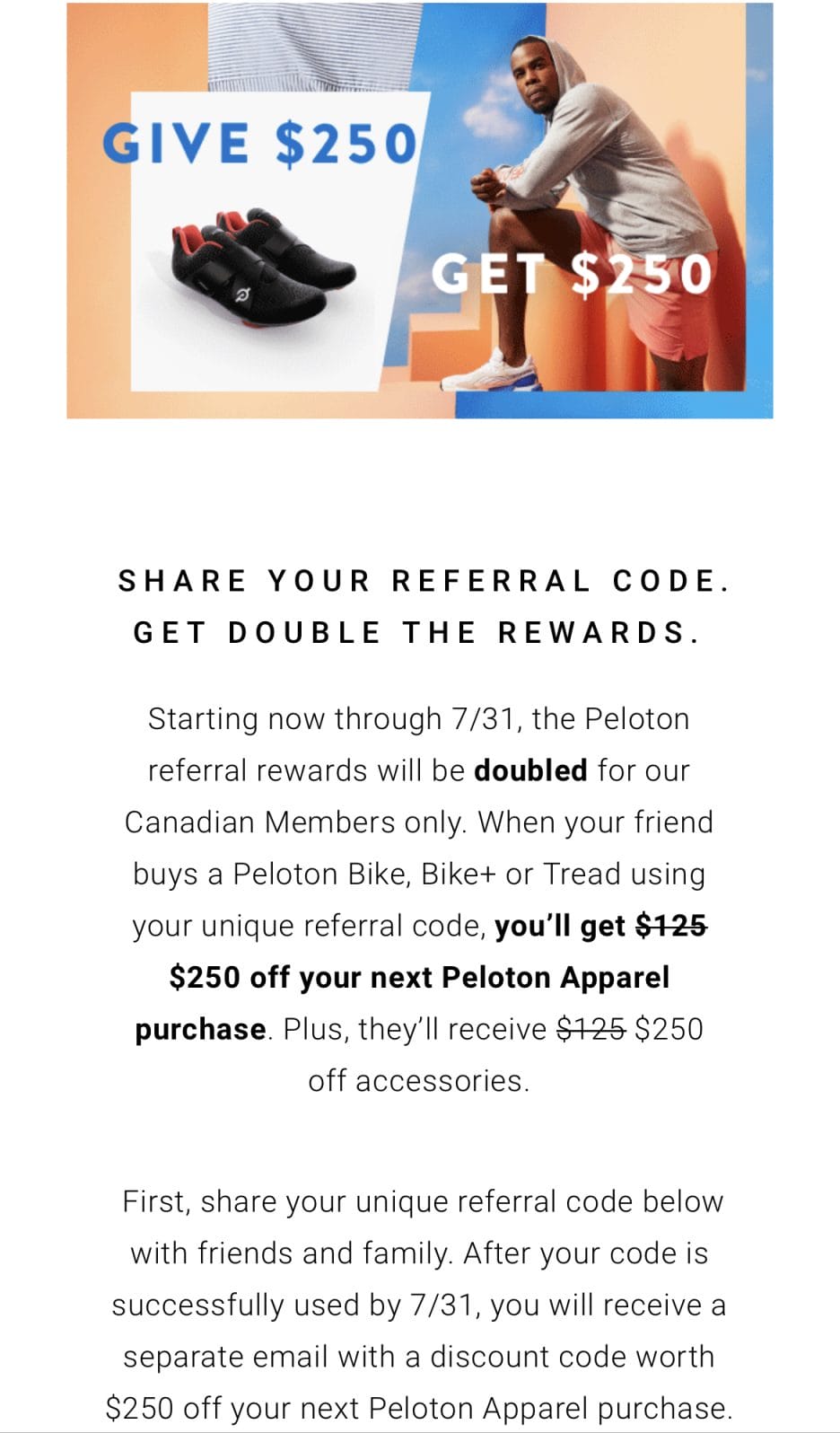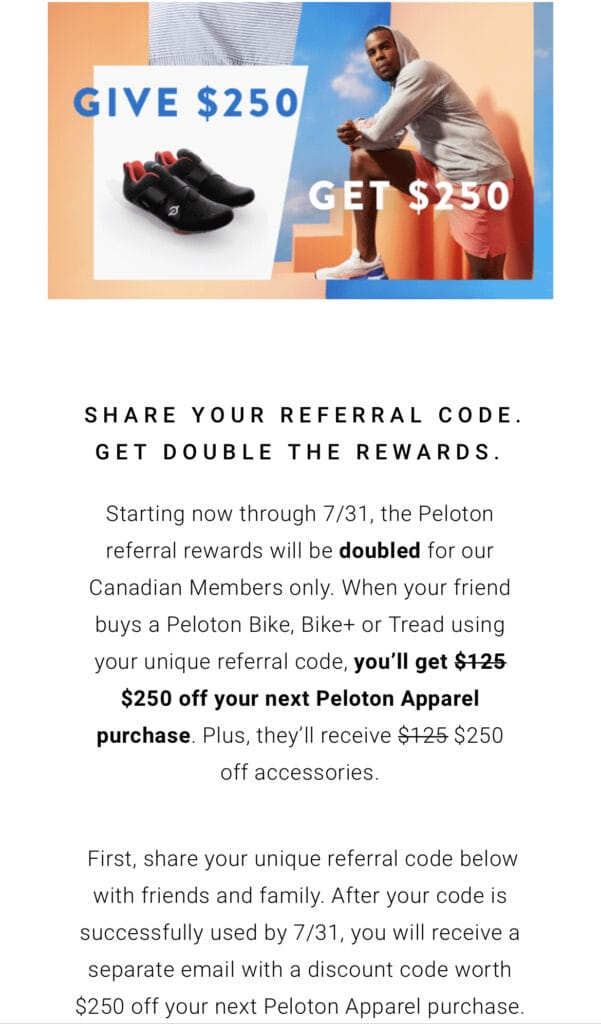 Members must first share their unique referral code with a friend or family member who is purchasing a Peloton device. After the friend or family member places the order, the member will receive a separate email with a discount code worth $250 off a Peloton Apparel purchase.
Peloton has also updated the corresponding support page with the new terms. As always, there are some important points to note in the fine print. These are the same terms as normal (besides the increased amount), including:
The $250 discount can only be used on a single Peloton Apparel purchase; it cannot be split across multiple orders.
The discount code will expire after six months.
The discount code can be used on sale items but cannot be combined with other offers or promotions.
Peloton has made major changes to their referral program over the past few months: first, by limiting the ability to share referral codes to only the account holder. Previously any user on a Bike or Tread device was given their own code. This change did not affect Peloton App users, as they have not been eligible for the referral program since at least May of 2019. Earlier this year Peloton also limited members to six referral rewards per year.
You can find all of the details for the Canadian referral program promotion here.
Note that for other countries, the referral code is still active and offering their normal amounts.
As always, if you are looking to buy a new Peloton, and need a referral code for $100 off accessories in the US, just email us.
---
Want to be sure to never miss any Peloton news? Sign up for our newsletter and get all the latest Peloton updates & Peloton rumors sent directly to your inbox.