Peloton has released a new collection titled "Build Your Barre" featuring eight new barre classes, all taught by Hannah Corbin and Ally Love. The classes all range between 5 – 15 minutes, and collection and the description encourages members to use these classes as an addition to any stack, saying, "Add these 5-15 minute, low-impact, high-energy barre classes featuring Ally Love and Hannah Corbin to your stack."
These new barre classes all dropped on demand this morning, 7/19/22, and you can find the collection in the Collections tab
Peloton announced the drop via Instagram Story, and Instructor Ally Love also shared her own Instagram story about the new collection.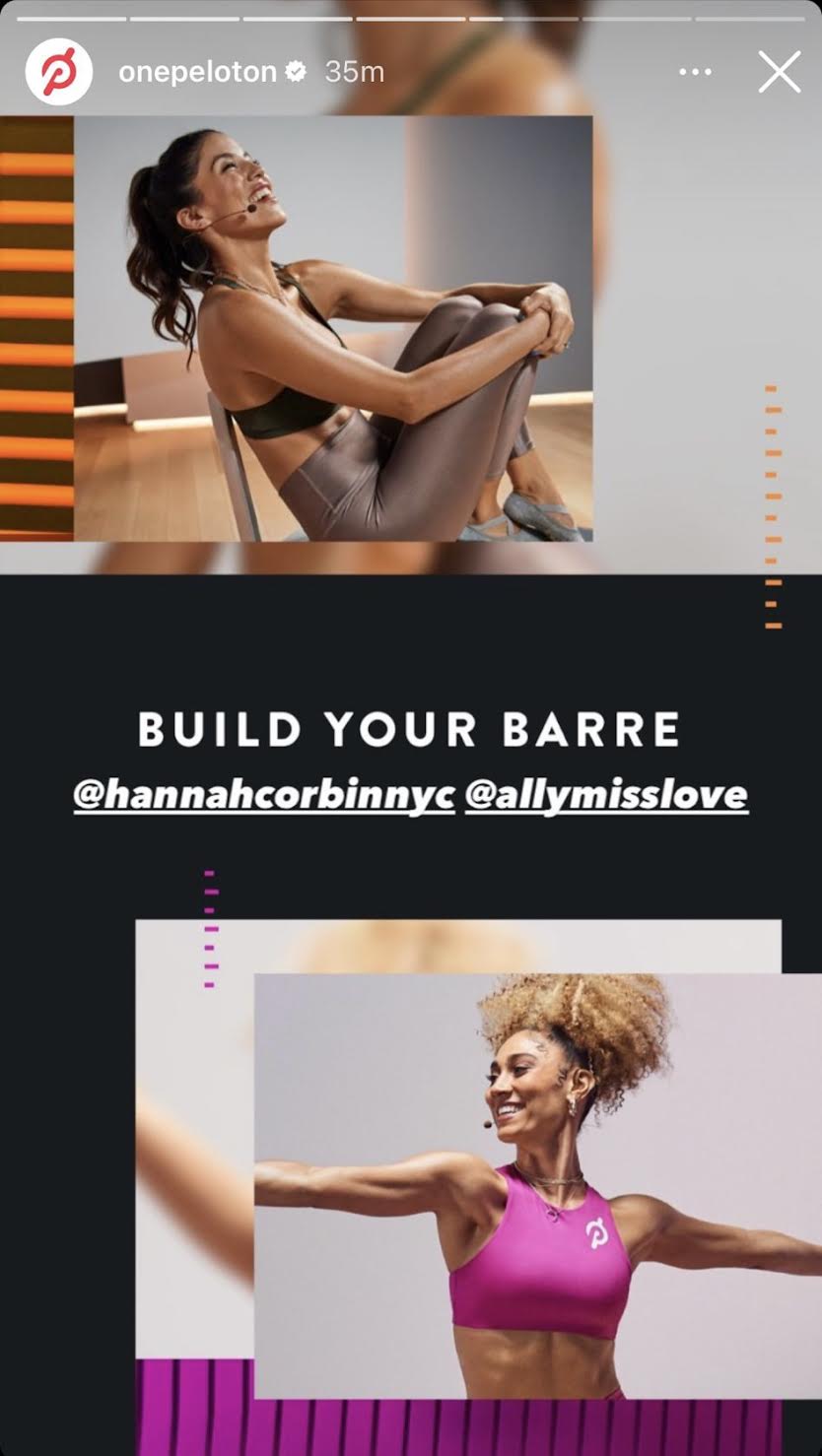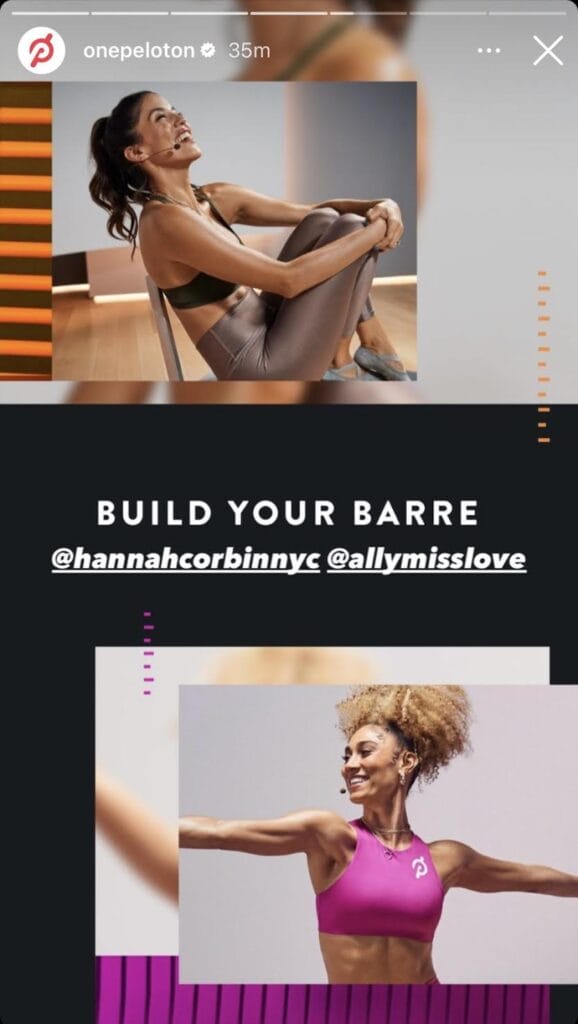 This collection series was first teased to members in Peloton's "July Workouts to Watch" email from July 6th. In the email they described the collection as "stackable barre" and said:
Stuck in a rut? Broaden your routine with a little barre. Target specific muscle groups with Ally and Hannah in new 5-15 minute classes, designed to stack with any workout. Your glutes will thank you.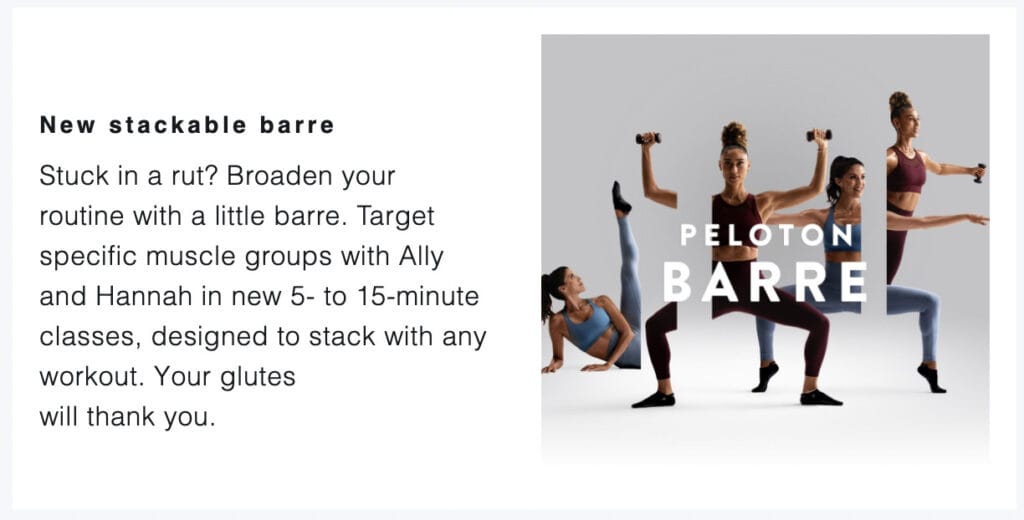 There has been no information as to whether or not this is a one time drop, or if they will continue to expand upon this collection. With only eight short classes available as of now, it seems reasonable to assume they will be adding more classes in the future.
Are you excited for the new collection? Will these shorter classes encourage you to incorporate more barre workouts into your routine?
---
Want to be sure to never miss any Peloton news? Sign up for our newsletter and get all the latest Peloton updates & Peloton rumors sent directly to your inbox.