Peloton is making a small marketing change with how they talk about their two different subscription packages.
Moving forward, it appears Peloton will be calling the subscription that app users subscribe to the "Peloton App Membership." This had previously been referred to as the "Peloton Digital Membership."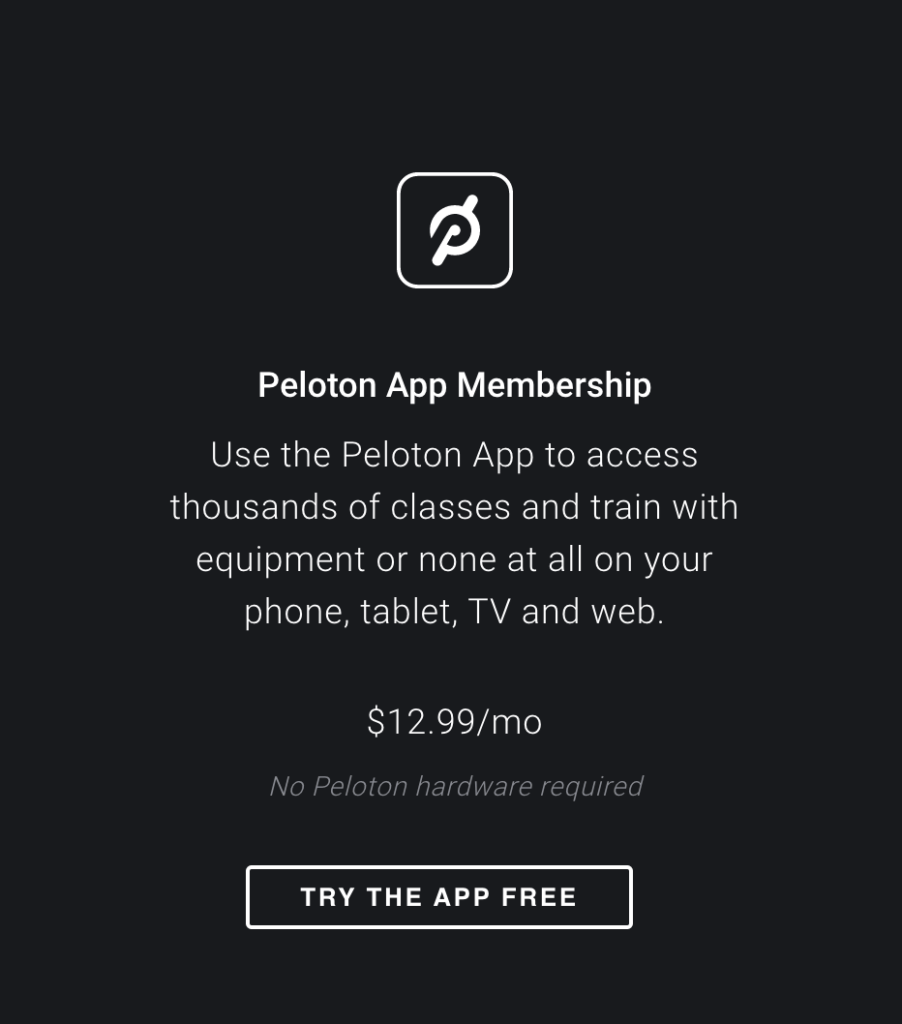 For those unaware, Peloton has two different subscription levels. One is the "All-Access Membership", and this is what you subscribe to when you own Peloton hardware – the Bike, Tread, and presumably, the rumored Peloton Rower. This subscription costs $39/month USD.
The second membership is the "Peloton App Membership" – or, prior to this week, the "Peloton Digital Membership". This is for members who use Peloton, but do not own the Peloton hardware. If you only use Peloton through your iPhone app, Android app, Roku, Apple TV, etc – this is what you subscribe to. This is $12.99 USD / month.
For the longest time, this second subscription had been called "Peloton Digital." The rebranding to "Peloton App" will presumably make it easier for Peloton to explain the difference to their users, or potential users, moving forward.
Other than the name, nothing else appears to be changing at this time as to what is available to each membership tier.
Peloton has a page on their site explaining differences between the two tiers in more details.
This same language is being updated across Peloton's support site as well. You can see one example here – it now refers to it as Peloton App Membership.
---
Want to be sure to never miss any Peloton news? Sign up for our newsletter and get all the latest Peloton updates & Peloton rumors sent directly to your inbox.