Peloton is continuing their Hip Hop 50 celebration and has announced a collaboration with LL Cool J and Rock the Bells. Peloton shared the news via the @PelotonStudios Instagram Story.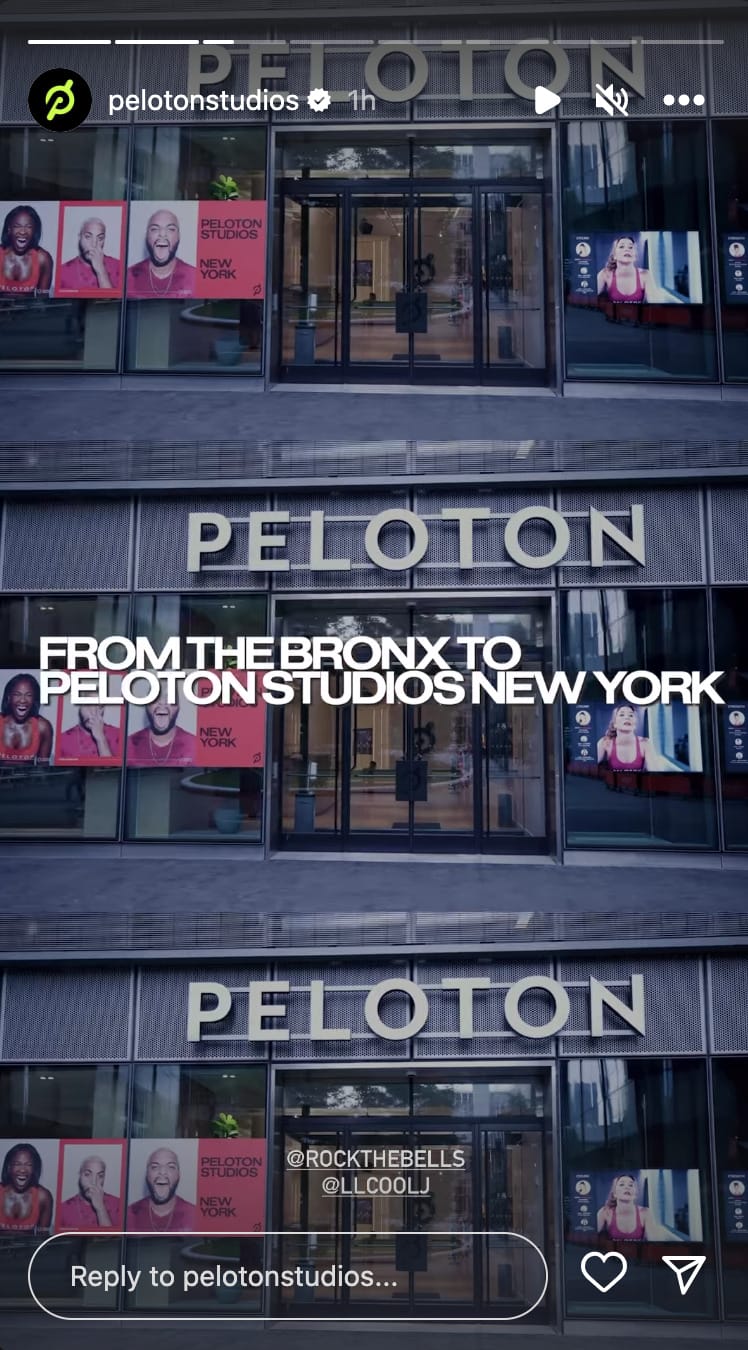 Rock the Bells is LL Cool J's annual hip hop music festival. There will be three special Peloton classes across three modalities beginning Thursday, August 10. You can find the complete class list below:
Rock the Bells Peloton Classes& & Schedule &Workouts
30 min. Hip Hop 50 Run – Marcel Dinkins – 8/10/23 @ 5:00pm ET
30 min. Hip Hop 50 Yoga Flow – Denis Morton – 8/11/23 @ 12:00pm ET
30 min. Hip Hop 50 Bootcamp – Jess Sims – 8/12/23 @ 10:00am ET [On Demand]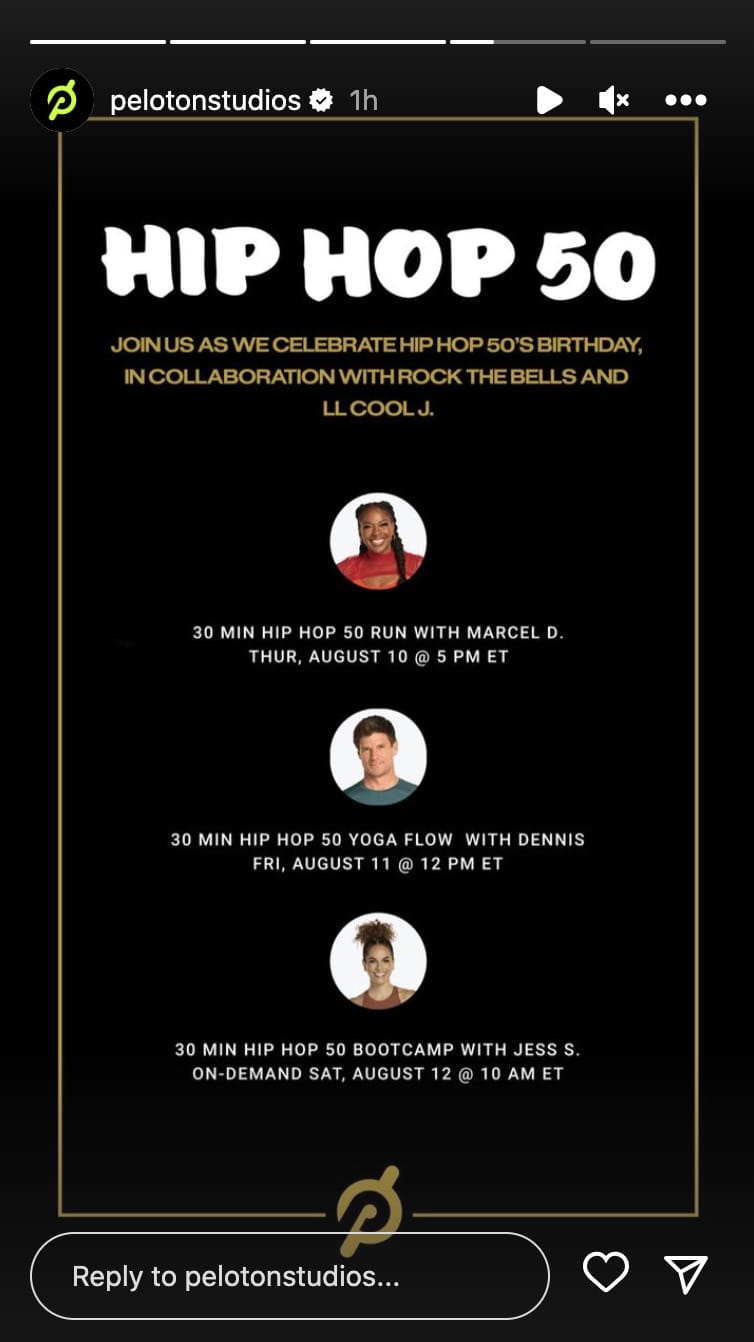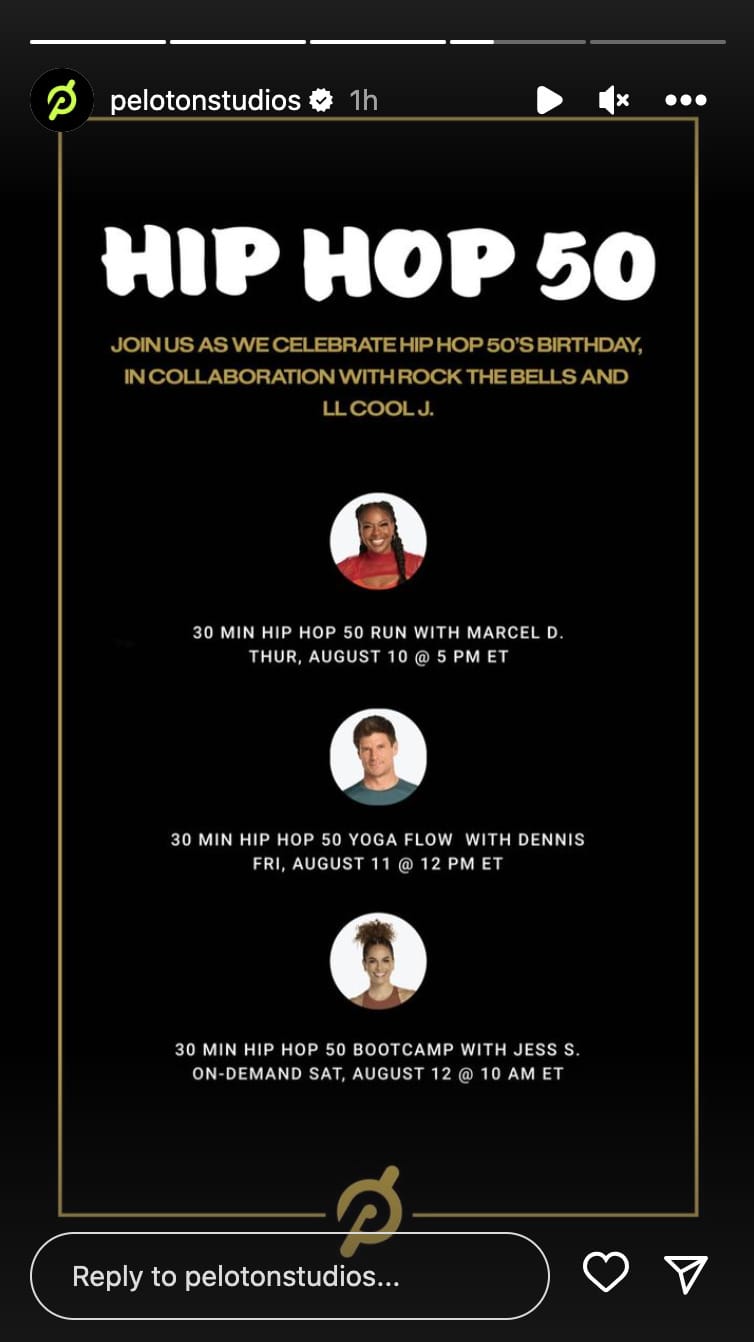 Note that as of publishing time it is unclear whether Jess Sims' bootcamp is on the Tread or Bike. Each class will celebrate the 50th anniversary of Hip Hop. For example, the class description for Denis' yoga flow reads:
In collaboration with Rock the Bells, we're celebrating the 50th anniversary of Hip Hop in this 30 minute Flow! Join Denis as he takes you on a journey through some of the best lyrics in Hip Hop history.
All of the Rock the Bells classes will be added to Peloton's Hip Hop 50 Collection. The collection also contains classes from numerous artist series throughout the year, along with Women x Hip Hop classes and the Hip Hop Tour classes.
---
Want to be sure to never miss any Peloton news? Sign up for our newsletter and get all the latest Peloton updates & Peloton rumors sent directly to your inbox.