Update 2 – These special event classes appear to be the tapings for the new "LOL Cody" series that was announced.
Update – Following the rehearsal class showing up on the schedule, Peloton has sent out invites to some members personally inviting them to "Special Event" classes with Cody. The invite allows members to sign up for the classes in person in the studio.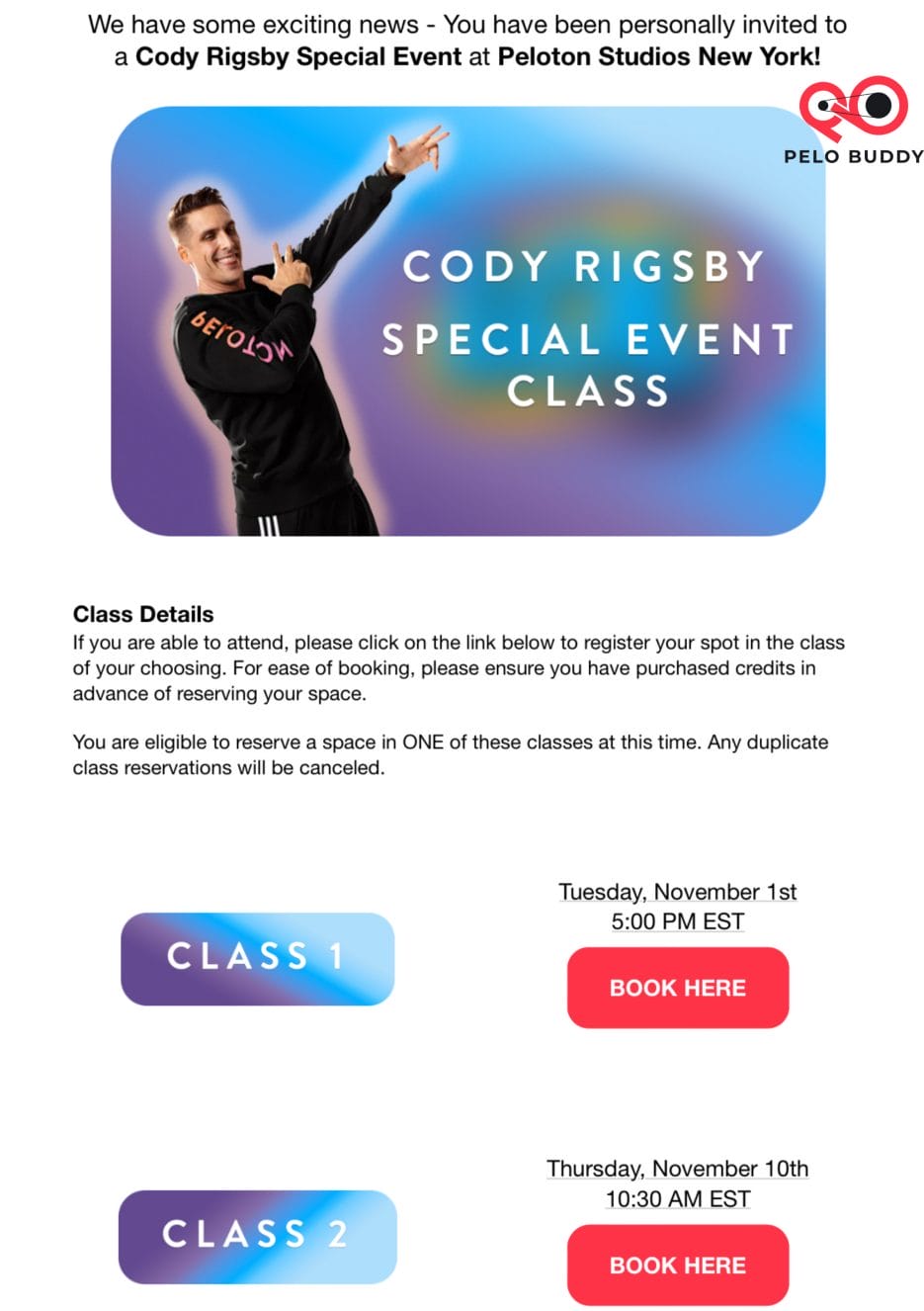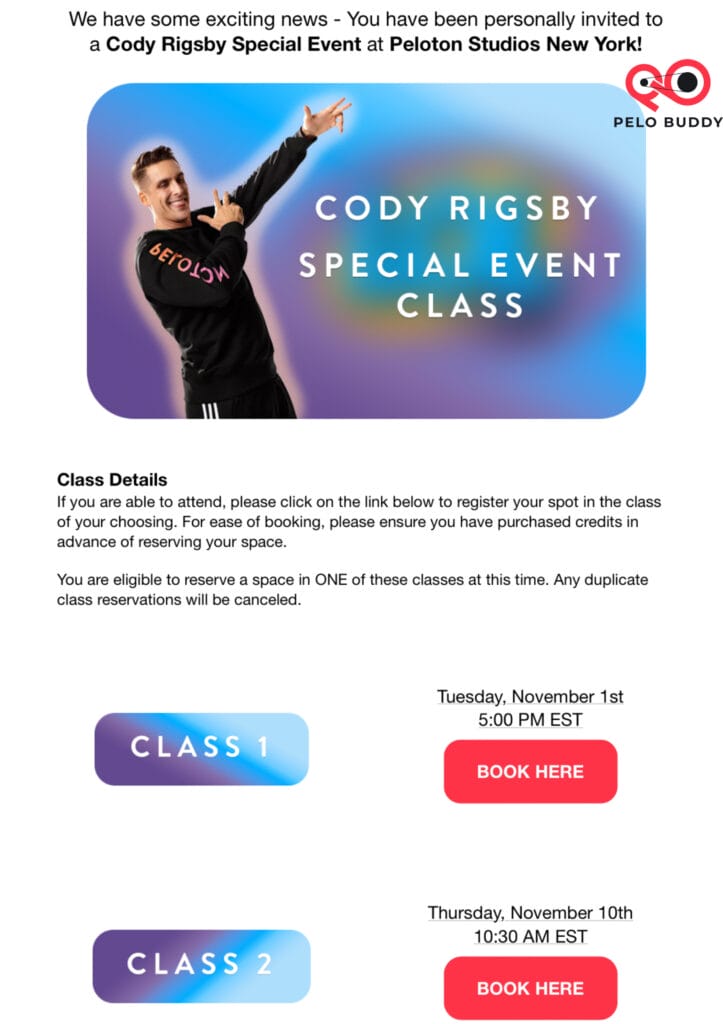 There are currently two classes scheduled, though more could be added. The first is November 1st @ 5:00pm ET, and the second is November 10th @ 10:30am ET. Based on there being more than one, it seems likely this is a special class series with Cody – potentially a new season of his popular XOXO, Cody Series.
The invite didn't clarify the logic behind which members received the personal invite. Those who got the invite were able to sign up for one class, or the other.
The original story discussing the rehearsal class is below:
A new class briefly popped up on the Peloton Studios booking site – a "30 minute Cody Special Event Rehearsal." The ride will take place at 5:00pm ET on Thursday, October 27 at Peloton Studios New York (PSNY).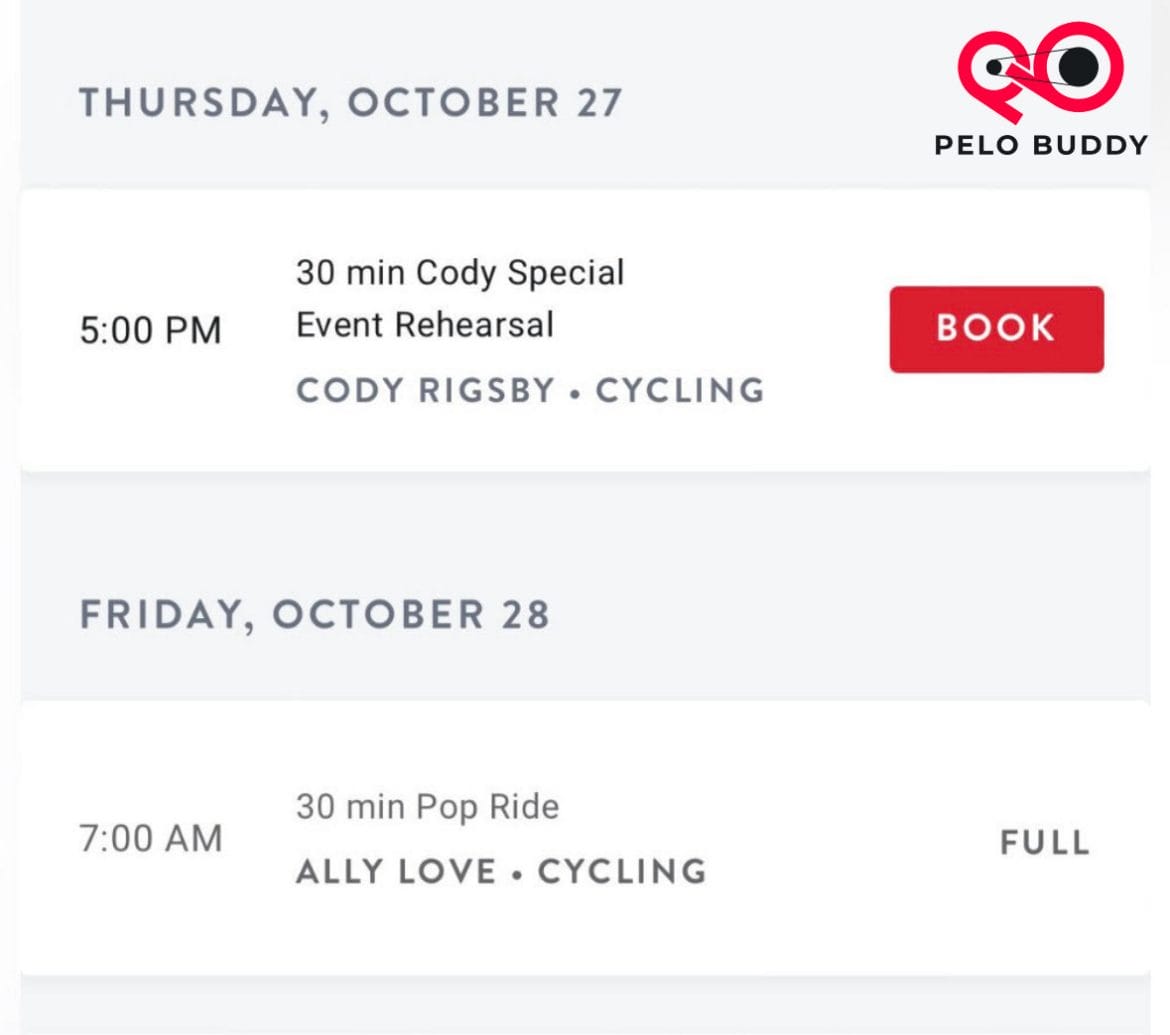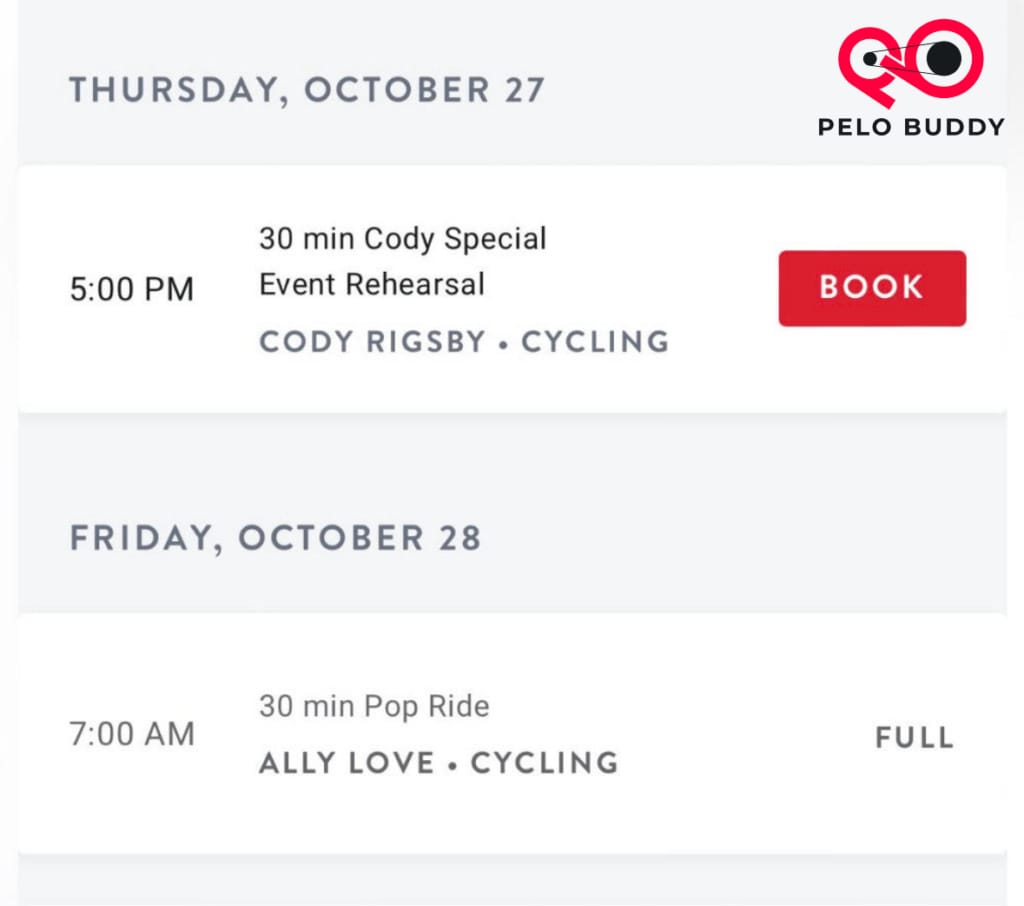 The class was only visible on the studio booking site (and has since disappeared) – it does not appear on the official upcoming schedule.
It is currently unclear what special event Cody will be rehearsing for at this time. It could be related to a featured artist series (potentially with the artist appearing in-studio, which has been a recent trend), a special guest, extended rehearsals for his Halloween class the next day, a special class format, or something else.
Cody recently teased that he is working on a "secret project" – but it doesn't seem like this would necessarily be related to it.
If you're interested in booking a class at PSNY or PSL, be sure to check out our comprehensive guide containing everything you need to know!
Would you attend a rehearsal class if given the opportunity?
Thanks to @sukiesiamese for sharing this with us!
---
Want to be sure to never miss any Peloton news? Sign up for our newsletter and get all the latest Peloton updates & Peloton rumors sent directly to your inbox.